News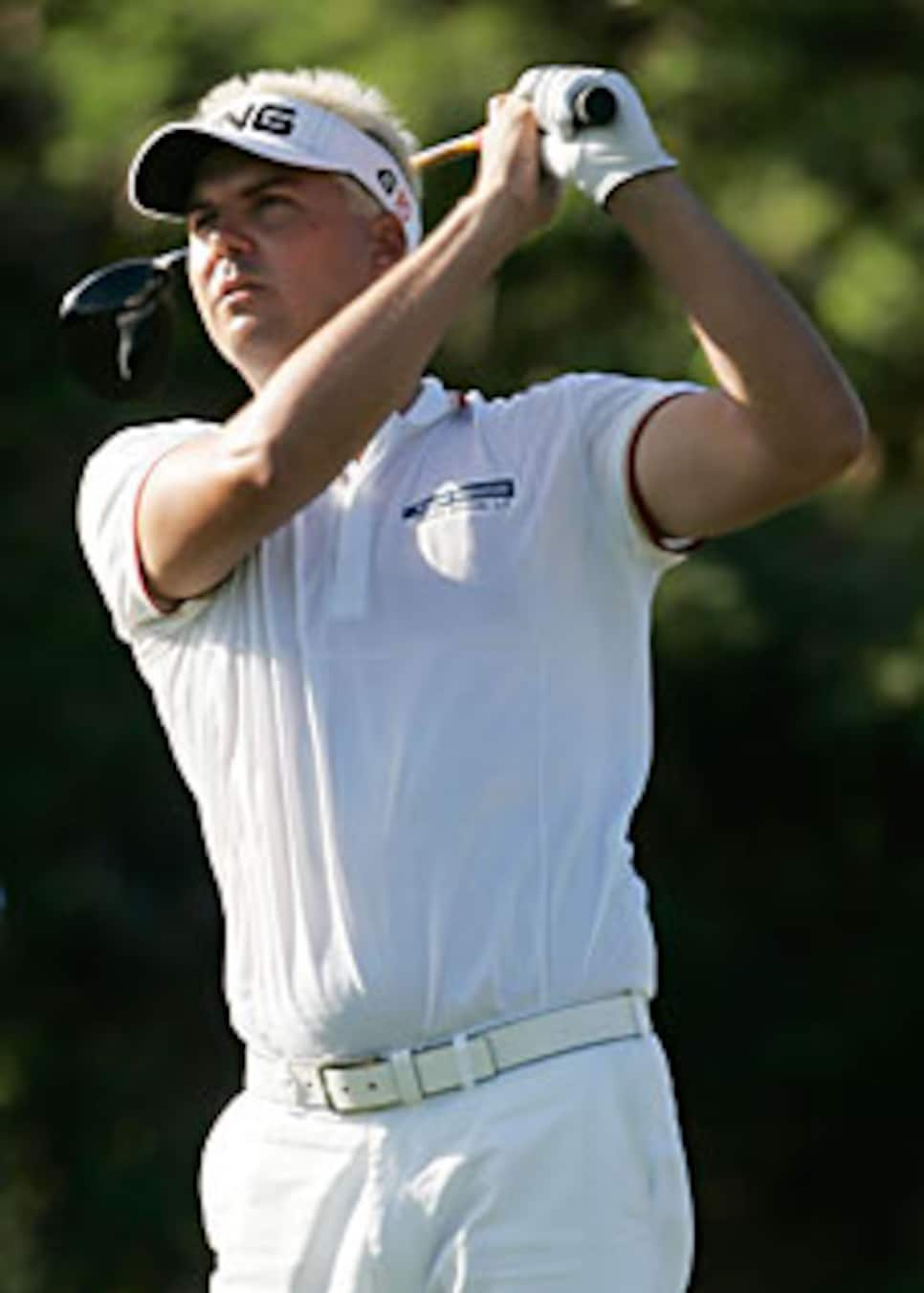 Four birdies in his first seven holes gave Chopra a lead he never gave up.
KAPALUA, Hawaii (AP) -- For a man who has traveled the world, Daniel Chopra had an audience with the King.
Born in Sweden, raised in India and now taking up residence in Orlando, Fla., like so many other PGA Tour players, Chopra's first tour victory came in the second-to-last event of the year in something called the Ginn sur Mer Classic in south Florida, which is how he got a spot in the winners-only Mercedes-Benz Championship.
During the short offseason, he ran into Arnold Palmer at Bay Hill.
"He said, 'Congratulations, you're going to Augusta,'" Chopra said. "I explained to him I'd have to win this year to get there and he said, 'We'll have to see about that.' I felt like maybe he had something to do with my pulling through."
If Palmer were watching the Mercedes-Benz Championship from home, he would have been entertained.
The final two hours featured a stirring comeback by Steve Stricker, who birdied three of the final four holes on his way to a 9-under 64, matching the best score of the tournament.
And it featured amazing perseverance from Chopra, who endured bad bounces and good breaks, two putts that looked like winners until they hung on the edge of the cup and, finally, a victory Sunday on the fourth playoff hole at Kapalua.
"I'm so happy," Chopra said after closing with a bogey-free 66. "I get to go to Augusta, my lifelong dream."
Sunday at Kapalua at times looked like a nightmare.
Chopra was brilliant at the start, making four birdies in seven holes to build a lead that he never surrendered. But it was a grind at the end, and he started to believe it wasn't meant for him to wear a lei around his neck, get the keys to a new sports car, earn a trip back to Kapalua and pocket $1.1 million to start the season.
He had a 12-foot birdie putt to win on the 72nd hole, only to see the ball stop an inch from the cup. Returning to the par-5 18th, Chopra stood over a 7-foot birdie putt to win, and this one hung out to the right.
His 25-foot birdie on the second playoff hole, No. 1, looked so pure that he raised the putter to celebrate, then dropped to the green in white pants when it teetered on the edge of the cup. And looking for the knockout punch on the par-5 ninth, Chopra again dropped in disbelief when his 25-foot eagle putt did the same thing.
At this point, he figured Stricker would make his 15-foot birdie putt to extend the playoff.
"I felt like there was a goalie in the hole, like it wasn't meant to be," he said.
Both players finished at 18-under 274 to force the second playoff in three years at Kapalua, which would not have surprised anyone at the start of a gorgeous day with 12 players separated by four shots.
Stricker, the PGA Tour comeback player of the year the last two seasons, almost staged a comeback really worth celebrating. Instead, he lamented lost chances, and a request that he wishes he would have made.
On the first playoff hole, Stricker was just off the 18th green in two, about 120 feet away for eagle. Chopra was 85 feet away and on the green, and he marks his ball with a thick token he picked up in Japan a few years ago.
"I looked at it and I'm like, 'You know, that's my area where I need to go.' But what are the odds of me hitting that?" Stricker said.
Turns out they were pretty good.
"It was a rather large ball mark," Stricker said. "It wasn't a coin. In hindsight, I should have had him mark with a penny."
Instead, the ball ran over the mark and hopped in the air, causing it to lose speed and stop 10 feet short of the hole. Stricker pulled that birdie putt, and only survived when Chopra left his putt 7 feet short and missed.
Asked about the ball mark, Chopra said with a smile, "It actually propelled his ball forward."
It was the second break that the 34-year-old Chopra got from a large, circular object. After his 3-wood to the par-5 15th tumbled off the steep slope right of the green, his chip was fat and didn't make it up the hill. It was about to roll back to his feet, and make par a difficult chore, when it fell into the circular depression around a sprinkler head.
"Very fortunate," Chopra said.
Instead of chipping for his fourth shot, he was able to place the ball on the side of the hill and putt to the hole, escaping with par.
Even so, this victory was no fluke.
Chopra twice lagged putts to easy par range on the closing holes, including a 100-foot effort on the 17th that kept him in a tie for the lead. And he used imagination developed from playing all over the world to navigate the Plantation Course in wind, rain and sunshine, picturing shots in his head and pulling them off when it counted.
"I felt very comfortable out there," he said. "The golf course was designed by me, I'm guessing. There's not a golf course out there that suits me more. I just loved it from the moment I saw it."
He felt like he already knew it, having watched the Mercedes so many times on TV, and playing the course on a video game. But that didn't prepare him for the emotions of winning Sunday.
His other victory came in the Fall Series, when most of the stars stay home. Even though Kapalua was missing four of the top 10 in the world, he beat a winners-only field.
"I guess there might have been a few more better players in this field, and it's deemed a prestigious event," Chopra said. "But every win is special. I felt like I worked just as hard in this one. My first-ever playoff win, as well. It has a few bonus points to it."
It includes a trip to the Masters, where he might just run into Palmer.