News
Off And Running In Hawaii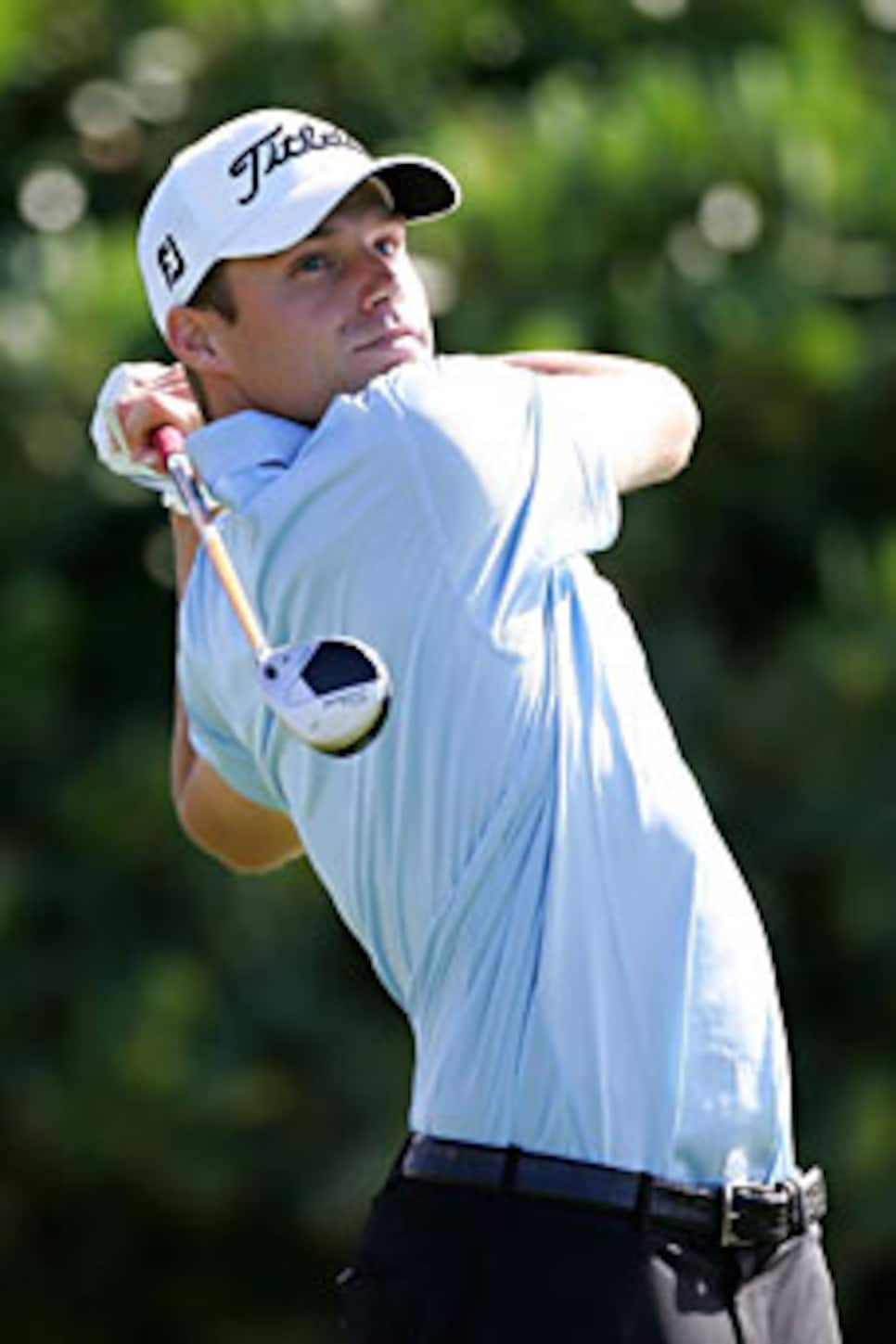 A sharp flatstick and the par 5s gave Watney the advantage on day 1.
KAPALUA, Hawaii (AP) -- Experience proved to be overrated at the Mercedes-Benz Championship.
Only two players have won on the Plantation Course at Kapalua in their first try since the winners-only tournament moved to the west coast of Maui. David Duval in the inaugural year and Sergio Garcia. So it was surprising to see a couple of newcomers atop the leaderboard Thursday on opening day of the PGA Tour.
The leader was Nick Watney, who won his first PGA Tour event last year in New Orleans and played a tidy round of 5-under 68 amid a mixture of sunshine and rain. One shot behind was Daniel Chopra, whose first tour victory came in the second-to-last event of 2007.
They were among only 10 players who managed to break par in the opening round.
"I think maybe they say that because the greens are very grainy," Watney said of the experience factor at Kapalua. "I think for me personally with the greens, if I don't know what a putt is going to do, then I'll just play the grain. So it worked out today."
Watney made three birdies on the par 5s, but his biggest putt came on the 17th when he holed from about 30 feet that put him in the lead alone for the first time since New Orleans.
Chopra picked up experience through a practice round with defending champion Vijay Singh and some through video help. Some of that would be his television, some would be a video game.
"I'm just like every old hack that sits back at home and loves watching golf on TV, and I pay attention," Chopra said. "It's one of the tournaments I love watching on TV, and I see how guys play the hole. So I come out here and I'm fairly familiar with most of the holes and the shots. I've played in Play Station a bunch, too."
It also helps that his caddie, Mitch Knox, was on the bag for Duval when he won by nine shots in 1999.
Chopra had only one gaffe, and that proved to be a pivotal hole. He drove into the native grasses right of the 14th hole when he lost his concentration, and after reloading on the tee when he couldn't find the ball, he holed a 20-foot putt to escape with bogey.
U.S. Open champion Angel Cabrera, another newcomer, was at 70, along with Jonathan Byrd and Aaron Baddeley. Cabrera, one of the biggest hitters in golf who's in paradise on the long, soft Plantation Course, figured inexperienced worked in his favor.
Kapalua typically is firm and fast, but more than 20 inches of rain over the last month including a spell on Thursday that ruined an otherwise gorgeous day has left the course even longer than its 7,411 yards.
It was so long that some players had 3-wood for their second shots on the par-4 17th.
"For me, it's not a problem because it's the first time I've played the course and it's wet," Cabrera said. "So the problem will be for the other guys that are used to playing it running."
Only 10 players managed to break par, and the defending champion was not among them. Singh opened with a 74.
If it was strange to see some conditions, there were plenty of other oddities on the first day of the new season.
Brandt Snedeker was in the lead most of the round until he hit what he thought was the perfect tee shot on No. 17. Imagine his surprise to see his ball in the waist-high native grasses, some 100 yards behind Steve Stricker. Turns out his driver had a hairline crack in the top of the face, which played a big part in his double bogey-bogey finish that sent him to a 71.
"I thought I hit it flush. I thought it was maybe a gust of wind," he said. "But when I got up to the next tee, I saw the crack. So I had to hit 3-wood, 3-wood and 8-iron on the 18th. It's a stinky way to end a round of golf."
Scott Verplank was at even-par 73, rattled by a ruling he continued to dispute after his round that cost him a double bogey on the 13th and made him think more about his pre-shot routine than how to play the shot.
With his ball positioned on the slope of the fairway, the wind gusting some 30 mph in his face, his ball moved about a quarter-inch. Verplank did not think he had addressed the ball, but after a discussion with rules official Mike Shea, he was told he caused the ball to move. Verplank played a second ball in protest, but lost the argument after his round.
Tour officials were trying to find video evidence after the round.
"I don't agree with it," Verplank said. "I know right from wrong. I know what happened. If I felt I did anything to make that ball move, give me a penalty. At the time, I didn't think I did anything to make it move."
And one of the most peculiar incidents belonged to Steve Stricker, who rallied from a rough start by playing the final 10 holes in 3 under for an even-par 73. Holding his umbrella, the grip left his hands so slick that he could barely grip the club.
Paul Goydos (81) and Boo Weekley (80) were the only players who failed to break 80, although Weekley saw this coming. He hadn't played much golf in the last month and figured he would be closer to shooting 82 and than 72.
"I ain't played no golf," he said.
Despite the weather, there were plenty of beautiful views, as always, including the surfers that could be seen from 11th green. Weekley, who much prefers a rifle or fishing rod to a surfboard, wanted no part of that.
"If I showed up out there, they'd think I was a whale that got beached," he said, rubbing his belly.