News
Rory Pushes Tiger's Buttons . . . Again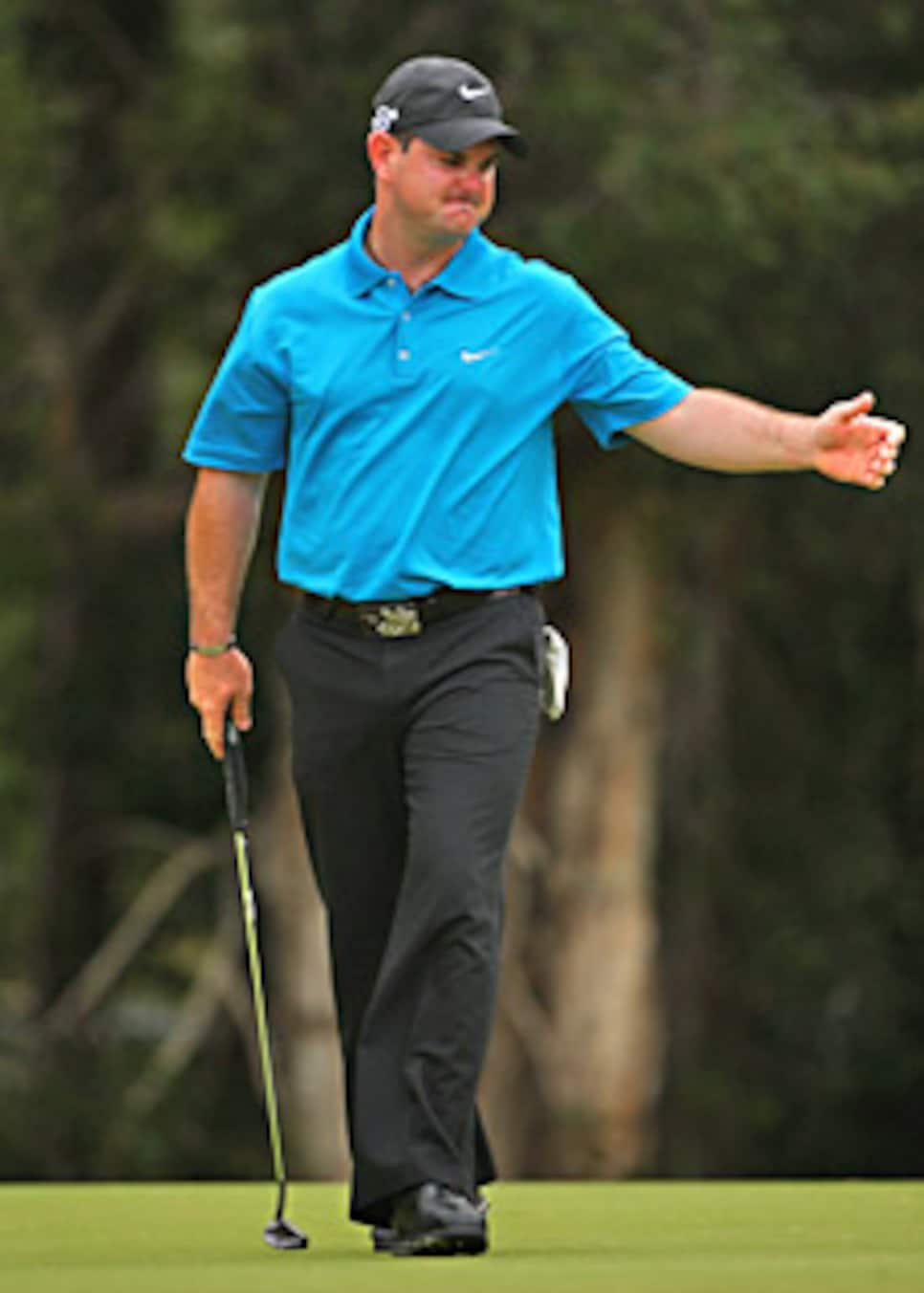 Sabbatini left early, but still manages to collect $170,000
THOUSAND OAKS, Calif. (AP) -- Rory Sabbatini didn't let the year end without getting under Tiger Woods' skin one last time.
In a move that left players shaking their heads, Sabbatini withdrew from the final round of the Target World Challenge on Sunday because of "personal reasons," making him the first player in the nine-year history of the event to leave early.
Sabbatini still received $170,000. He was in last place heading into the final round, 28 shots behind.
A locker room attendant, who spoke on condition of anonymity because he was not authorized to release information, said Sabbatini cleaned out his locker Saturday afternoon and gave away sweaters and shoes. He told them he was headed to Maui, where he spends his Christmas vacation.
His agent, Bud Martin, said Sabbatini told him he withdrew because of shin splints.
"He had shin splints that were bothering him yesterday," Martin said after talking to Sabbatini on Sunday morning. "He went home overnight and worked on them with his trainer, and they weren't getting any better. He said he wasn't going to risk it."
Tournament director Greg McLaughlin wasn't informed until 8:30 a.m., although he had a hunch Sabbatini was leaving when he was checking out of the hotel and overheard the concierge trying unsuccessfully to book Sabbatini a limo for eight to get to the airport.
"We're disappointed that he withdrew," McLaughlin said. "It's the first time in the history of the event that we've ever had a professional not complete four rounds of competition."
By Sunday afternoon, McLaughlin still could not locate Sabbatini's courtesy car. Paul Casey said he saw the South African loading up the car in the hotel parking lot.
"They don't have any flights to Hawaii tonight?" Fred Couples said, shaking his head. "He's messing with the wrong guy."
Woods, the tournament host, shook his head when asked about Sabbatini on his way to the practice range. After winning by seven shots, he said he was trying to sort through conflicting reports.
"I've heard he had shin splints," Woods said. "I heard he pulled out for personal reason. He packed his locker up at 3 o'clock yesterday, I think headed to Hawaii. A lot of different things going on. And I'd like to try and get to the bottom of it when I'm done here, and we'll see what happens."
Later, he was asked if he minded that Sabbatini left, and a cold stare spoke volumes.
PGA Tour officials said regulations allow for Sabbatini to collect unofficial last place money, typical of any tournament when a player withdraws on the weekend. In this case, the entire purse is unofficial, and last place pays $170,000.
"He should give that back to the foundation," Couples said.
Sabbatini qualified for the 16-man field through his world ranking, which now is at No. 11. He finished at No. 6 on the PGA Tour money list with a career-high $4.5 million, but his year was best remembered for calling out Woods.
They played in the final round at the Wachovia Championship, where Woods overcame a one-shot deficit to win. Sabbatini, who had said he wanted Woods in the final group at Quail Hollow, said the following week that Woods looked as "beatable as ever."
"I've seen Tiger when he hits the ball well," Sabbatini said. "I've seen him when he figures it out. It's scary. I don't want to see that anymore. I like the new Tiger."
Woods responded by saying the "new Tiger" had three victories in 2007 at that point, "the same amount he's won in his career." Woods finished the season with seven victories.
They were paired again in the final round at the Bridgestone Invitational, and Sabbatini said it would be a rubber match. Woods beat him at Wachovia, but Sabbatini said he outscored him in the final round of the 1996 NCAA Championship, where Woods had an eight-shot lead going into the last round and won the title by three shots in his last year at Stanford.
At Firestone, Woods turned a one-shot deficit into a seven-shot lead at the turn and won by eight.
His withdraw drew almost as much attention as Woods' seven-shot victory, with Couples sounding off the loudest. He was told that Sabbatini's agent attributed the early departure to shin splints.
"Of course, he did," Couples said. "And Roger Clemens' agent said he didn't do steroids."
Mark Calcavecchia wrote it off to "Rory being Rory."
"I think I could have toughed out one more round," Calcavecchia said. "I don't think the fans missed him."
Other players declined comment on the record, although it was clear they were perplexed the decision. British Open champion Padraig Harrington pondered the question before saying, "Is there anything you can say about it?"
After a long pause, he added, "I don't think there is." Then came another long pause. "It's Christmas."