News
Tour Insider: This Thanksgiving I'm Thankful For...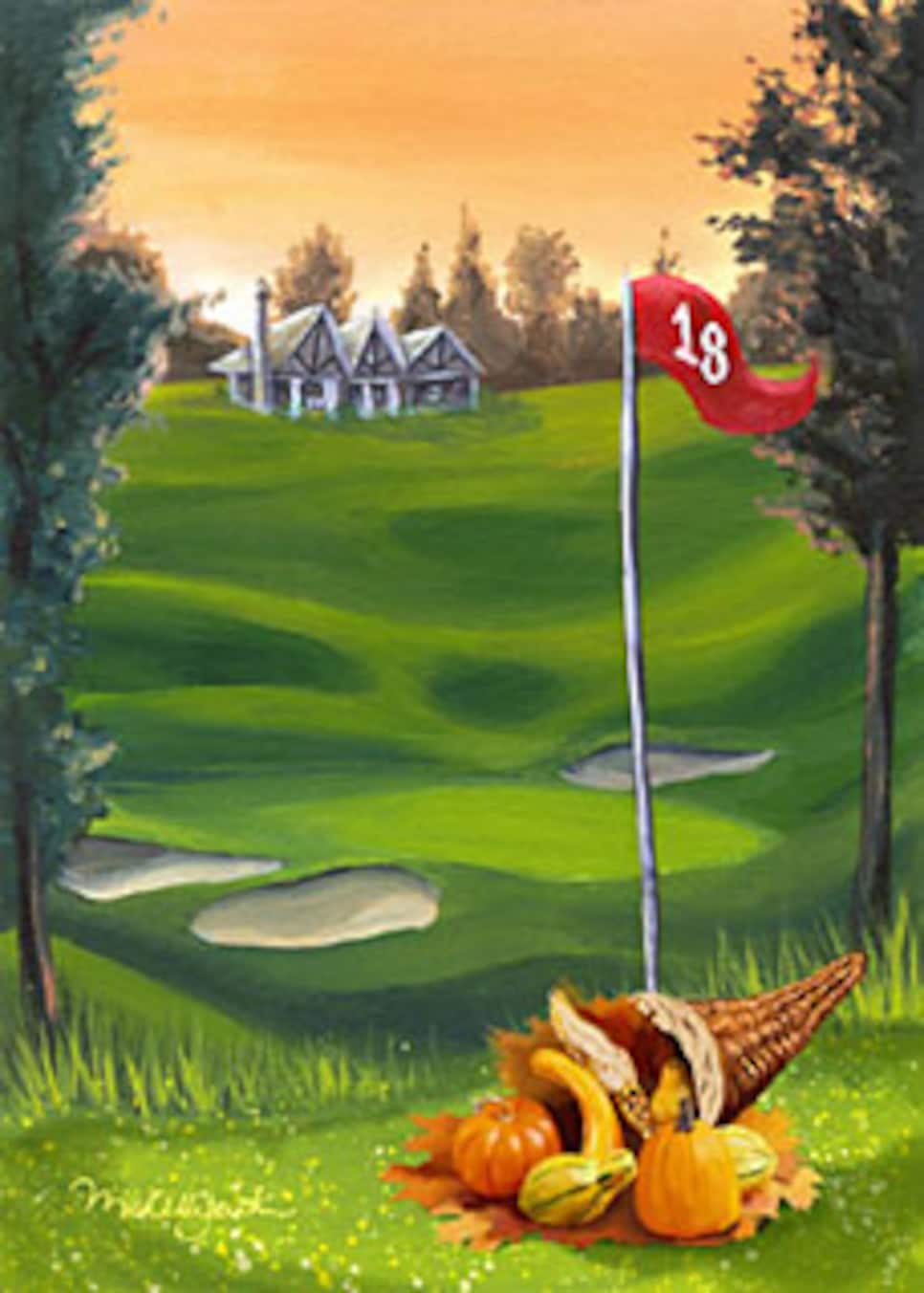 On this week in 2007, I am thankful for:
1. The friends and family who are there to rally around caddy Greg Rita.
--On the bag for the 1988-1989 U.S. Open victories for Curtis Strange, and John Daly's British Open at St. Andrews in 1995, this Hall of Fame looper needs the up-and-down of his life after the latest pathology report.
2. Athletes like Lorena Ochoa and Steve Stricker, the nicest and most genuine people in all of golf, and maybe all of sports.
--Approachable is another of their admirable character traits. No surprise that Lorena kicked in portions of the $1 million ADT check for her foundation, or the relief fund targeting victims of a recent flooding in Tabasco, Mexico. And if there was a sentimental favorite to win the FedEx Cup, it was "Strick," who is back in Wisconsin now, being a regular guy.
3. Covering the tour when "just another year" for Tiger Woods is seven victories, a major and the FedEx Cup.
--Never more beatable? Maybe for about a month, but the new Tiger showed that he's better than the old Tiger. At this level, with just five majors to go, the over-under on Jack's record is 2010.
--Maybe the most under-rated performance of the year was King taking the U.S. Solheim Cup team into Sweden and getting the W. One down on Sunday, in horrible playing conditions, King's team won the singles convincingly. But then we read in Ron Sirak's account of her work in Rwanda as part of Golf Fore Africa and realize King's contributions in 2007 were far, far greater outside the ropes.
5. Twenty-five years at The Masters.
--Hard to rank Jack's last over Tiger's first. Augusta still creates the most anticipation walking through the gates on Sunday for the final round.
6. A newsmaker like Phil Mickelson.
--Where do we start? Was it: (a.) Butch replacing Rick; (b.) Winning the Players in the House of Finchem, then dissing the Commish after taking out Tiger in the Deutsche Bank; (c.) Coining Aqua Man; (d.) Avoiding the California fires, or; (e.) Winning in China after six penalty shots in the final round. Like Tiger, the Big Boy deserves 2 ½ months off. He was worth the price of admission again.
7. The work of the Tiger Woods Foundation.
--Over 5,000 kids through its doors: Now moving from West Coast to East -- and ultimately beyond. "Our duty as leaders is to show the leaders of tomorrow how to do it, how to lead from the front," Woods said at this year's Golf Writers Dinner. One thing his father preached: Have an affect on a person every day and the world is a better place. "That's something I've strived to do, something my father put in me," he said. "This is merely a reflection of what we're trying to do, both in the United States and around the world."
__8. Pete and Alice Dye<__br/> --Fifty-seven years they've been married, 123 courses they've designed, if the World Golf Hall of Fame wants to induct two people at the same time, Pete and Alice would get my vote. Not only as course designers, but Hall of Fame people.
9. A golf club like Oakmont.
--You're not going to find a higher ranked, least pretentious club in the world. Proud of their course, no airs about them, the Oakmont members can keep tradition intact and not take themselves too seriously.
Traditionalists turn their nose up to it, but it's the ultimate buzz grabber and a much better ending to the LPGA season than the PGA Tour's Tour Championship, which even this year was an afterthought. The FedEx Cup should end the same way, with two cuts and everybody starting over every day at East Lake. It didn't prevent the best player in women's golf from winning, but it sure made it exciting every day. And let's face it, the modified Stableford Scoring System at The International never caught on, and the Accenture Match Play is always upside down, with the most excitement coming on Wednesday, while everybody is at work.
11. Renton Laidlaw, back in the booth.
--Sick for most of the year, European Tour's voice on The Golf Channel was back in time for the AGW Dinner at the Open Championship, and was out covering events again soon after. As he said signing off from the Volvo Masters at Valderama, to end the 2007, "for those of you who think you're going to miss us, don't worry. The 2008 season started next week in Shanghai."
12. The arrival of Woody Austin.
--As Aquaman, or in the form of a spirit that never before existed on Cup teams, Woody gave us reason to smile.
13. Paddy Harrington's British Open.
--Proper victory by the Irishman, who brings the Jug everywhere he goes.
14. Freddie Couples giving me reason to watch the Skins Game.
--Nothing against Brett Wetterich, Zach Johnson and Stephen Ames, but Freddie needs to come off the bench with some game to carry the show.
15. New quote machines like Rory Sabbatini and Christina Kim.
--They're not afraid to say what they feel. So what if they're always right, or as Kims says, "O.T.T." (That's "over the top.")
16. Larry Dorman covering golf again.
--Everybody from Dan Jenkins on down was happy see the New York Times re-hire Dorman, one of our favorite people and writers.
--Always worth a few laughs, always tells me something I didn't know. Read it, and you know why the caddies call him one of the boys, the players trust him more than anybody, and what's going on in the game.
18. All those safe landings.
--For air travelers, nothing more needs to be said.