News
A Road Warrior Chooses His Best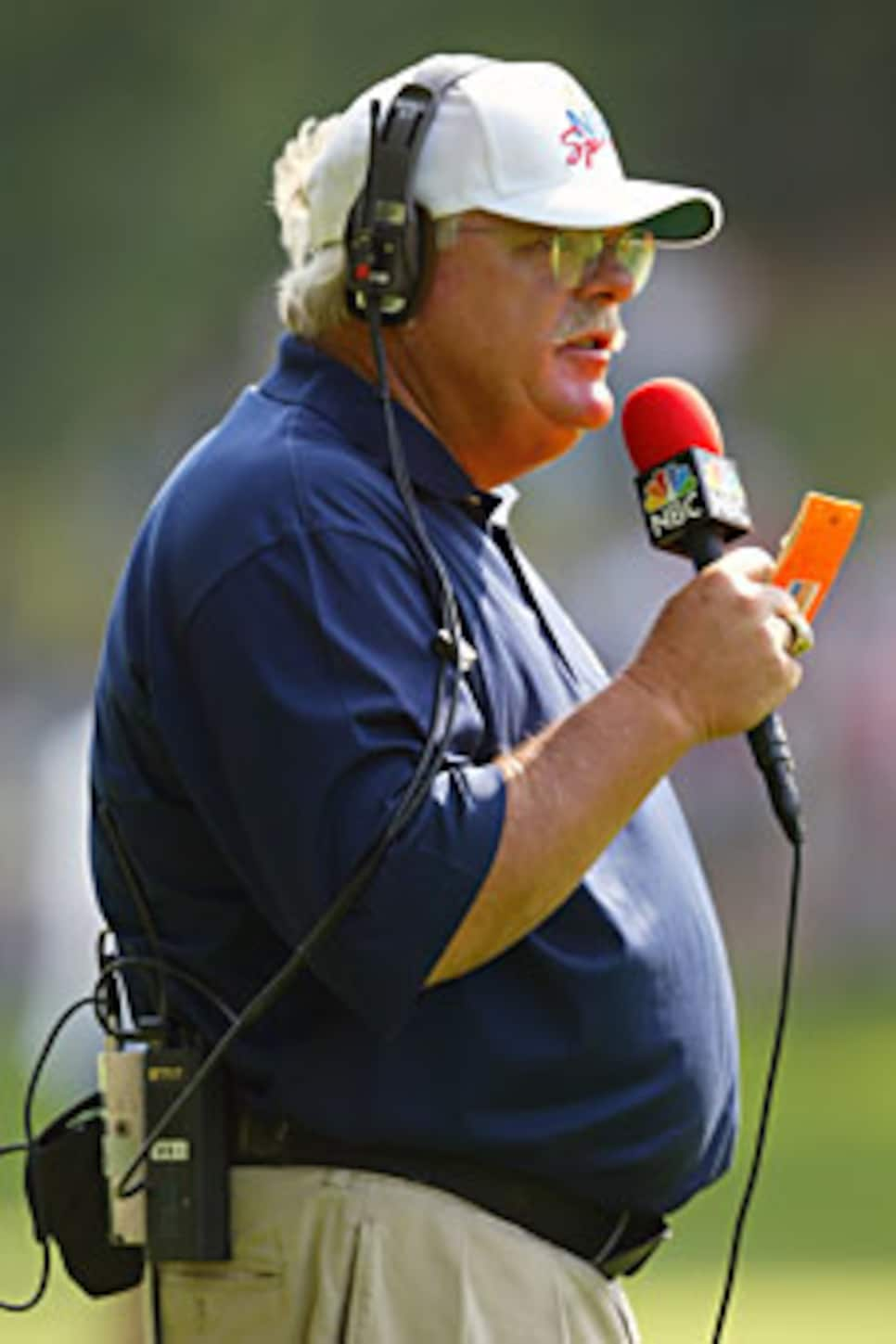 NBC golf analyst Roger Maltbie is a road warrior, working 24 events a year. He spends the majority of his time on the PGA Tour, where he won five times as a player and competed in 489 tournaments, making 327 cuts.
The former San Jose State standout is knowledgeable, friendly and funny, and he enjoys talking to fans everywhere he goes. He's also respected by players.
Maltbie just returned from a five-week work stretch, and we caught up with him Thursday at his home in the Bay Area. Given how much traveling he does, we thought it'd be interesting to hear "Maltbie's Bests" from his most-recent trip.
"Olympic Club (during the the U.S. Amateur). They added new tees on 2, 5 and 12, which I think improves the course in every regard."
"Had to be the 5-wood Tiger Woods hit on his second shot on No. 9 on Sunday at the Tour Championship. He was trying to lay up and knocked it over the green. As he walked by me, I said, 'A little bit of a zipper?' He said, 'Ya think?' ''
__ Best overall performance__
"Tiger at BMW. He was just awesome. He wasn't bad at the Tour Championship, either."
"I'd have to say The Capital Grille in Providence, R.I. Ate at the bar and Paul Izzo took good care of me."
"This is kind of a no-brainer for me: San Francisco. So much to see and so many great places to eat. I highly recommend going to Fisherman's Wharf and trying to catch a Giants game. My favorite restaurant is Postrio.
"Boston. A neighbor of Dottie Pepper's is part-owner of the Red Sox. He gave us a box in the front row--the night before the guy threw the no-hitter--and it was three seats down from Ted Kennedy. We had a great time."
"The Renaissance in Providence. The building used to be a Masonic Temple."
"The easiest is San Jose International. Hope it stays that way."
"Certainly not Sergio Garcia; he looks like a jockey. Steve Elkington is pretty sharp."
Best place to bring your clubs
"I didn't take my clubs on this trip. We just have too much to do, so there's not much point. Earlier in the year, I bring them during the Florida swing. We play on Monday or Tuesday. We never play before a network telecast. Sometimes we'll play in the morning before a cable broadcast. Once you've dragged those mothers around for 30 years, it's kind of nice to leave them at home."
Mark Soltau is a contributing editor to Golf Digest and the editor of TigerWoods.com.