News
Getting To Sweden Wasn't Easy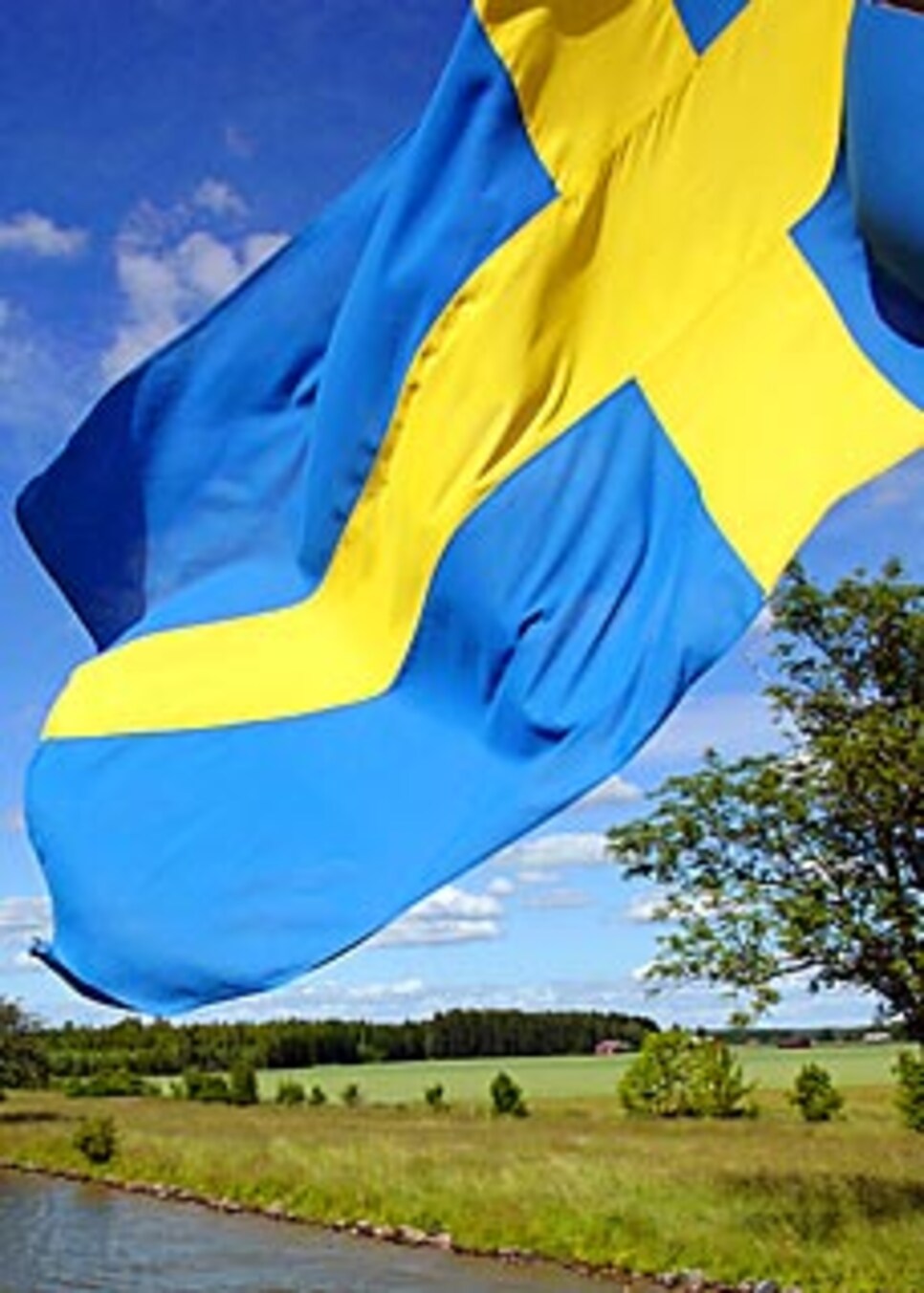 On The Road To The Solheim Cup.
HALMSTAD, Sweden -- This Solheim Cup is a homecoming of sorts for several players on the European team. Goteborg is Sweden's second-largest city after Stockholm, and it's easily the hotbed of women's golf here. It's also only a 90-minute drive up the E-6 from Halmstad. Captain Helen Alfredsson hails from there, as do two of her players, Sophie Gustafson and Linda Wessberg.
The west-coast city, which might lead the world in trolleys and buses per capita, also produced Solheim Cup stalwart Carin Koch and Catrin Nilsmark, captain of the last two European sides. All that should result in large, enthusiastic and knowledgeable galleries this week. The U.S. team may look better on paper -- and pretty much everyone agrees it does--but this competition will be played on soil. . . European soil.
If you have Swedish relatives who emigrated to the United States back when steamships were the way to travel--before jets became the way to go in the 1960s--they most likely left Sweden from Goteborg. But the early story this week isn't about leaving Sweden. It's about getting there.
Eleven Solheim Cup players, nine Americans and two Europeans, were in the field last week at the LPGA NW Arkansas Championship at Pinnacle Country Club in Rogers, Ark. That tournament was called off after 18 holes because of heavy rain, which caused some locals to complain that not every effort was made to complete the event. Many figured it was because so many players had to get to Sweden.
Players and caddies who came from Arkansas to Halmstad agreed that the Pinnacle course was rendered unplayable by the storms and that, while unfortunate, halting play was the right this to do. According to LPGA officials, more than 100 cars were stuck in the mud at Pinnacle and club officials, while disappointed at the cancellation, were pleased to spare the course further damage.
"They had some issues with a few of the greens before the weather," said one caddie. "They didn't have any grass, and then after the storm three of them were mud. They just wanted their girl to win," said the caddie, referring to the criticism of the LPGA in the local media. Stacy Lewis, the amateur who led after 18 holes with a seven-under-par 65 but will not be given credit for an official victory, plays for the University of Arkansas team.
Even though clouds broke on Sunday, the consensus was that several holes at Pinnacle were so soaked there was no place to seek relief from casual water. The AT&T Pebble Beach National Pro-Am on the men's tour had a similar situation in 1996, when Spyglass Hill was deemed too wet to play, the tournament was called off after 36 holes and there was no official winner.
The nine U.S. team members scrambling to get to Sweden from Arkansas were Natalie Gulbis, Juli Inkster, Cristie Kerr, Pat Hurst, Brittany Lincicome, Sherri Steinhauer, Nicole Castrale, Laura Diaz and Stacy Prammanasudh. The two Europeans were Wessberg and Maria Hjorth. They all flew through Chicago and arrived in Copenhagen on Monday morning.
Although many members of the U.S. team played Halmstad the Monday after the Ricoh Women's British Open, Tuesday's practice was pretty much a get-acquainted session with the course and not a tip-off of how captain Betsy King will pair her players. The American side could not have been more loose. When the European practice times fell 15 minutes behind schedule, Kevin Diaz, caddie for his wife, Laura, jokingly said: "We haven't even started yet and they're slow-playing us."
When the Americans did get started, Steinhauer, Diaz, Prammanasudh and Angela Stanford were in the first group, followed by Castrale, Kerr, Hurst and Lincicome. Juli Inkster got a seat at the kid's table, playing with Paula Creamer, Gulbis and Morgan Pressel.
"Everybody is playing their own ball today," King said. "This is just a day to get the yardages and sightlines down." It was also a day to establish team chemistry, which seems to be in no short supply on the U.S. side. Inkster was having a ball with the three youngsters, who were stopping in the middle of holes to take photos. "They must have taken 120 photos on the front nine alone," said one professional photographer who was with the foursome.
Alfredsson sent Catriona Matthew and Annika Sorenstam out first as a twosome, followed by Wessberg, Hjorth and Gwladys Nocera. Behind them were Iben Tinning, Suzann Pettersen and Gustafson followed by Laura Davies and Trish Johnson, Europe's two most-experienced Solheim Cup players, with Becky Brewerton and Bettina Hauert, two newcomers to the competition.
Early indication is that Alfredsson's coaching style will make the manic effort by Seve Ballesteros in leading to Europe to victory in the 1997 Ryder Cup at Valderrama in Spain look like a decaffeinated performance. In demonstrating for Gustafson how the lower half of her body was moving on a short-iron shot Alfie did what can only be described as a hula dance. After a non-Swedish caddie remarked about a tasty cinnamon roll, Alredsson said it was called a "kanelbulle." When the caddie balked at pronouncing the words, she said, "Come on, learn a little Swedish while you're here this week. At least you'll get something good to eat." The kanelbullar, by the way, are spectacular.
"She's very funny and crazy sometimes," Hjorth said about Alfredsson, "but you're going to see her in a good captain mode as well. She definitely will not be over the top." Safe to say the jury is still out on that assessment. Over the top is pretty much where Alfredsson lives. King, on the other hand, is know for her reserve and had surprised her players by revealing a somewhat goofy side, surprising Lincicome by blaring the horn on her cart during her downswing.
Lincicome is one of the four rookies on the U.S. Team -- Europe has three -- and the predictable reaction from every Solheim Cup rookie is the feeling they get when they first open the door to their hotel room and see it packed with gifts. The Europeans pretty much thought the speakers for the iPod they got was the coolest thing. "I feel like a little kid in a sweet shop," said Brewerton, who is the first player from Wales to make the team. Asked what she'll do with the team uniforms after the competition is over, Wessberg, another rookie, said: "Sell it on E-Bay," ending the comment with the inflection of a question, making it clear it was a joke. Probably.