News
BMW Championship: Timing Is Key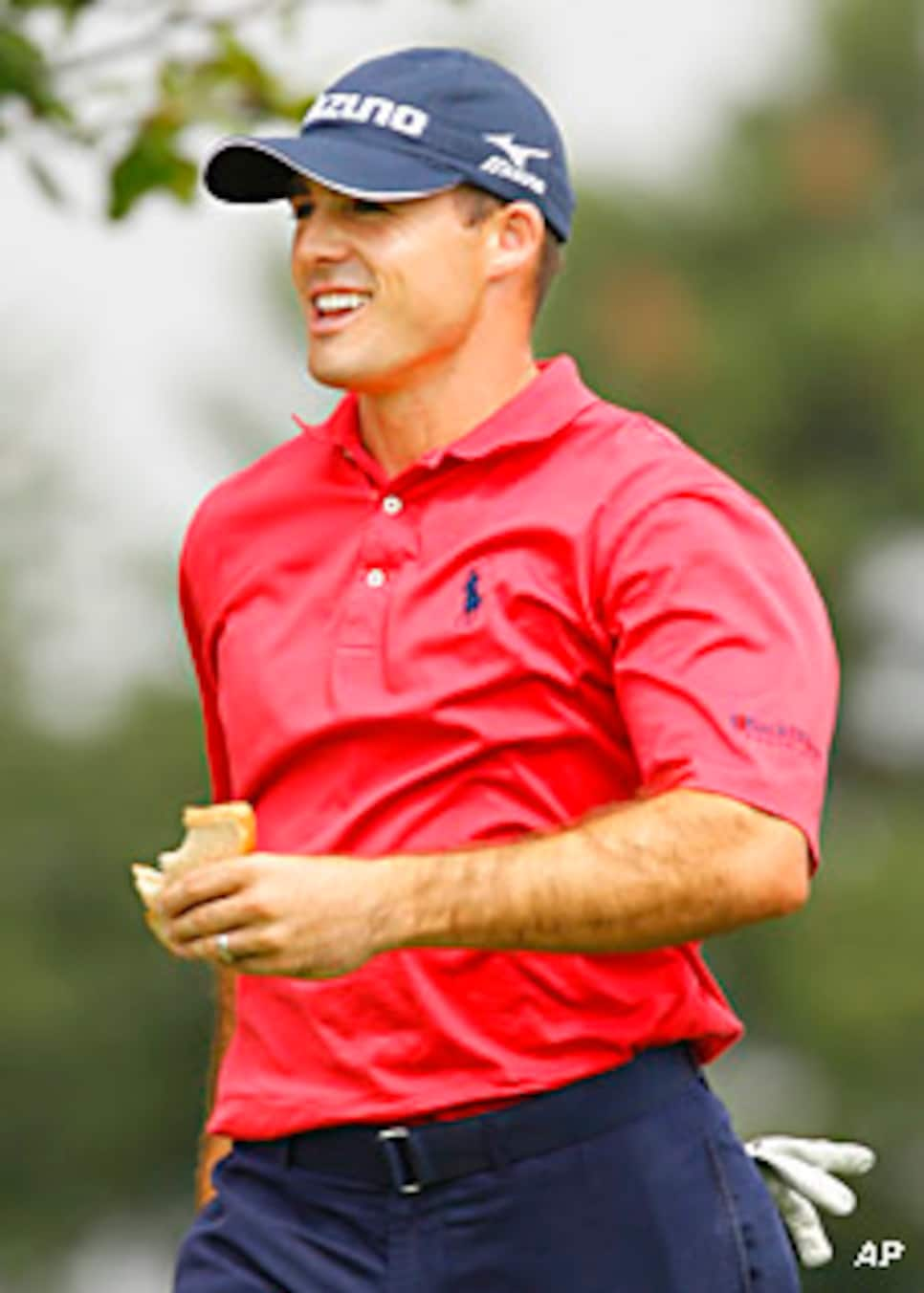 It's not fun to be the "Bubble Boy".
LEMONT, Ill. (AP) - Jonathan Byrd forgot what it was like to play in one of those PGA Tour boondoggles that have no cut and guaranteed money even for last place.
But the BMW Championship is no place for him to relax, even if Cog Hill had the atmosphere of a library Thursday.
Needing a solid week to advance to the FedEx Cup finale at the Tour Championship, Byrd fired off three straight birdies late in his round for a 7-under 64 and a one-shot lead Thursday at soft, calm and ghostly quiet Cog Hill.
"I'm the bubble boy this week, and I told my wife this is the worst bubble to be on," Byrd said.
He is at No. 30 in the playoff standings, the cutoff for going to East Lake. He could easily be knocked out if someone behind him finishes in the top 10, so Byrd figured the best solution was to play his best golf.
And it was his best score of the year, capped off by a string of birdies that began with a 25-foot birdie putt up the shelf on the par-3 sixth green and ended with a wedge into 6 feet on No. 8.
Justin Rose reached 8 under through 11 holes before he dropped two shots coming in and had to settle for a 65, leaving him tied with Camilo Villegas. Stewart Cink was among those another shot back.
Tiger Woods, a three-time winner at Cog Hill, was poised to join the leaders until a double bogey on No. 7 spoiled his round of 67. He went over the green with a pitching wedge, flubbed a flop shot that moved only about four paces and then chipped 12 feet by the hole.
"Other than that, it was a pretty good day," Woods said.
Byrd wasn't the only player desperate for good results. Villegas is at No. 34 in the standings, while Cink is at No. 32.
"Obviously, we're out here to win golf tournaments," Villegas said. "But I believe if I finish top eight, I will be in for next week. I'm trying to win the golf tournament, trying to hit one shot at a time, and it's not going to change the way I play out there."
There were plenty of changes at Cog Hill that went beyond the golf.
The tournament, for years known as the Western Open, moved its traditional Fourth of July spot on the calendar to the third event in the PGA Tour Playoffs, held after Labor Day when kids are back in school and the Chicago Bears are about to start the NFL season.
Players were sent off in threesomes and the tee times were moved up to the morning because of the threat of rain. And with only 66 players in the field (four withdrew), all the golf was over in about six hours.
Remember that picture in 1997 when Woods, the 21-year-old Masters champion, approached the 18th green at Cog Hill with an army of fans walking behind him? He played Thursday with Steve Stricker and K.J. Choi before a crowd typically found at the old Disney Classic.
"This is about what we see for the pro-am," Woods said.
Byrd and Cink were playing two groups ahead of him, and that usually means getting distracted as fans scurry from one spot to the next. That wasn't an issue in the first round.
"It just didn't seem like there was that many people out there today," Byrd said. "He usually brings everybody out."
The other debate is whether three weeks in a row is bringing out the best golf.
Some of the players looked like zombies, and there was a sense of fatigue for those who started these "playoffs" at The Barclays in New York two weeks ago. Others simply couldn't take advantage of such perfect scoring conditions.
Former U.S. Open champion Geoff Ogilvy took a triple bogey on his fourth hole, No. 13, and never recovered on his way to a 78. Ernie Els, who took last week off to fly home to London, was never under par at any point and shot 72. Vijay Singh had a 74.
Phil Mickelson, of course, didn't play.
He made a point on national television Monday after winning outside Boston that PGA Tour commissioner Tim Finchem didn't accommodate some of his suggestions in the FedEx Cup, then withdrew a day later and said he wanted to spend time with his family.
Mickelson is atop the playoff standings, and that could change if Woods finishes second alone.
The world's No. 1 player looked like he might be in the hunt the rest of the week, making a half-dozen birdies until his double bogey on the seventh. Woods caught one big break on the par-5 15th, courtesy of players being able to lift, clean and place their golf balls because of the threat of rain that never materialized.
After a poor chip that left him slamming his wedge into the ground and against his bag, Woods replaced his ball on the fringe next to the green, so he could putt through a few inches of fringe instead of a few feet. He holed the 25-footer for birdie.
Otherwise, it was another short day for a short field, and the fatigue of these playoffs showed when it was over.
Hardly anyone went to the practice range.