The Loop
Tip No. 1: If there's anything I can't stand, it's intrusions of light and noise into hotel rooms in which I'm trying to sleep. I felt angry and exasperated recently when I realized that the intermittently loud refrigerator in my room (I forget where I was staying) could not be silenced: it was bolted into its cabinet, which was bolted to the wall, and the control knob inside the refrigerator had been removed. There was no way I could unplug or disable it, short of tearing the cabinet apart, but I did invent a simple new way to fully close the curtains, by using the clips on the caps of a couple of cheap hotel-room ballpoint pens: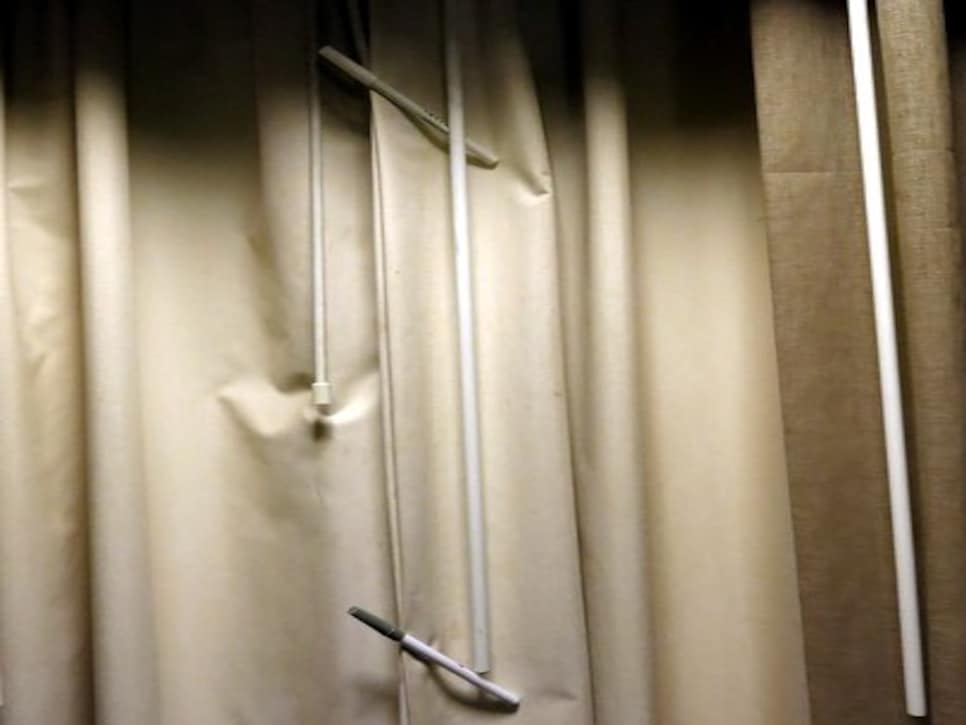 Tip No. 2: eBags, one of a select group of companies for which I am an unpaid shill, makes several of my favorite travel accessories, among them Packing Cubes, which are zippered fabric bags that keep the contents of a suitcase from becoming a chaotic, wrinkled mess.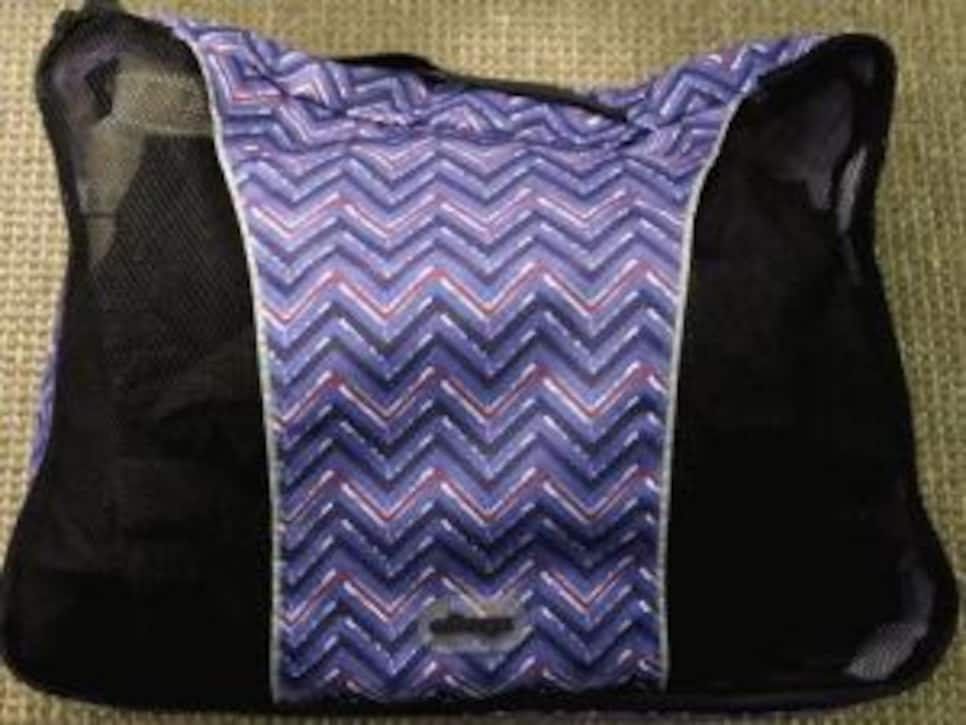 My wife, when she travels, likes to take all her stuff out of her suitcase and arrange it neatly on hangers and in drawers, even if she's staying for just a night or two, but to me that seems like a waste of time. When I pack, I divide my stuff by category and put it in color-coded Packing Cubes, which I then leave in my suitcase for the duration. They're easy to repack, and my stuff never gets away from me.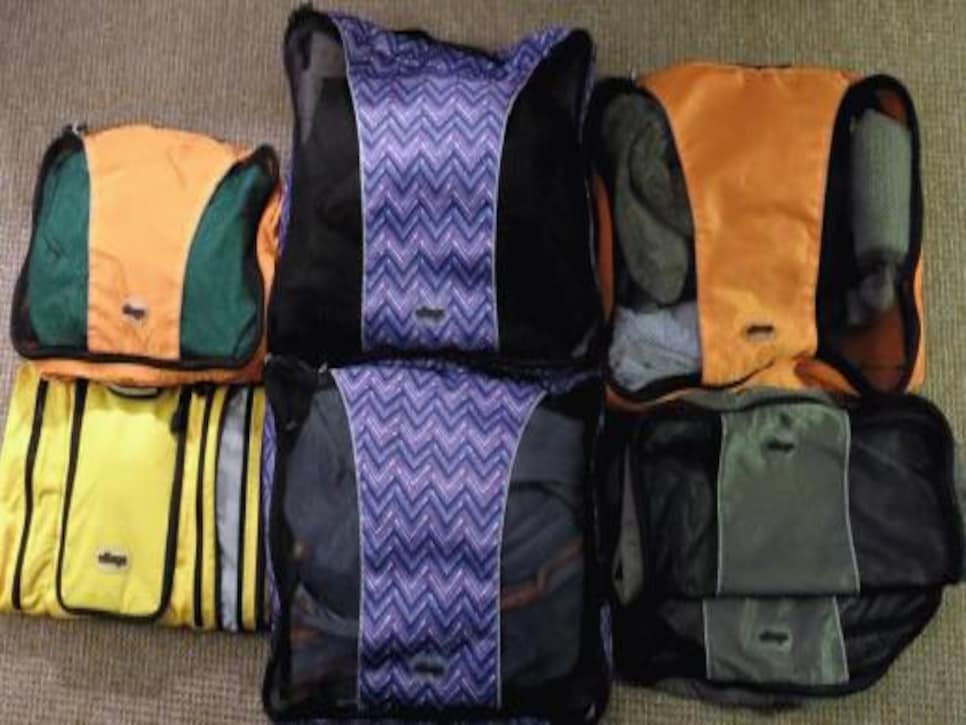 In the photo above, you see a week's worth of golf-trip gear -- all of which will fit into an eBags TLS Mother Lode Mini 21" Wheeled Duffel, which in turn will fit into the overhead compartment of an airplane. Upper left: medium orange Packing Cube containing a tee shirt (for sleeping) and a pair of lightweight fleece pants (for in-room apres-golf lounging). Lower left: my eBags Pack-it-Flat Toiletry Kit, which is actually not a Packing Cube but is fully Packing Cube-compatible. Center: two large festive Packing Cubes containing shirts, pants, and a sweater.Upper right: large orange Packing Cube containing underwear, socks, handkerchiefs.__Lower righ__t: two empty large gray Packing Cubes, for laundry. If I'm traveling with a rainsuit, I'll put it in one of the gray Packing Cubes and stuff that into my golf-bag travel cover. And if I know I'm going to need a sports coat somewhere I fold it inside out and put it in a Packing Cube of its own. That keeps it from getting wrinkled, even if the other stuff in the suitcase squeezes it flat.