Courses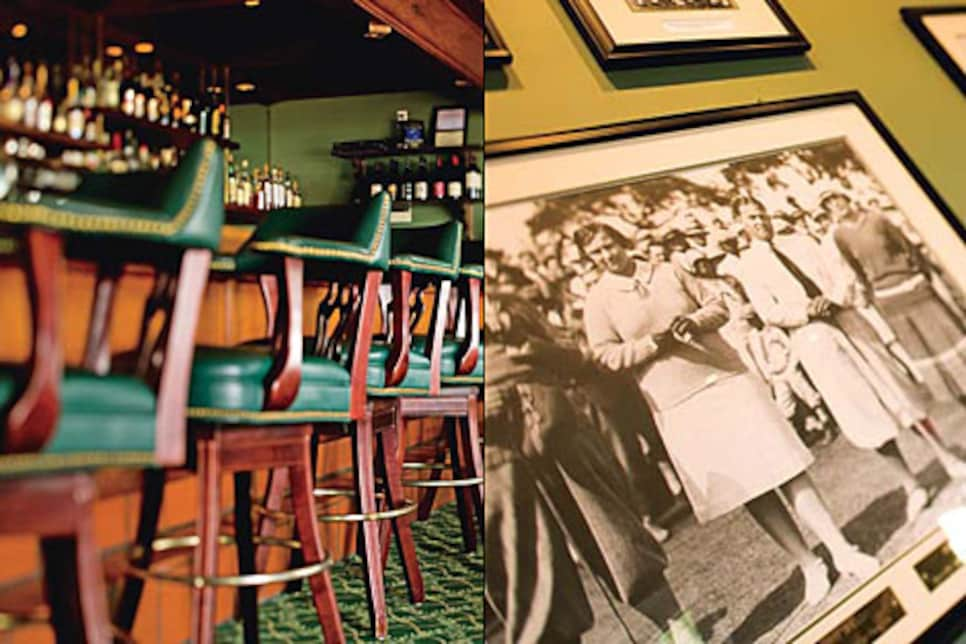 The newly remodeled Tap Room has reminders of its past.
Your calves are burning, your feet are sore, and your scorecard has more 6s than 4s. You're in need of a stiff drink, and after surviving the hilly Pasatiempo Golf Club in Santa Cruz, Calif., you've got two choices. In the clubhouse, there's a rather pedestrian bar, but uphill another 100 yards is a newly remodeled, smartly decorated lounge that dates to the 1930s. It's complete with historic photographs of famous guests and, from its patio, an incredible view of the golf course, Monterey Bay and, on a clear day, the Monterey Peninsula. Still undecided? Take Rob Chestnut's advice and make one last climb.
"When it's open [4-9 p.m., Tuesday through Saturday], you'd be crazy not to go up there," says Chestnut, who lives nearby and stops in the bar a few times a month. "When my friends come to town, they look forward to drinks at The Tap Room as much as playing the course."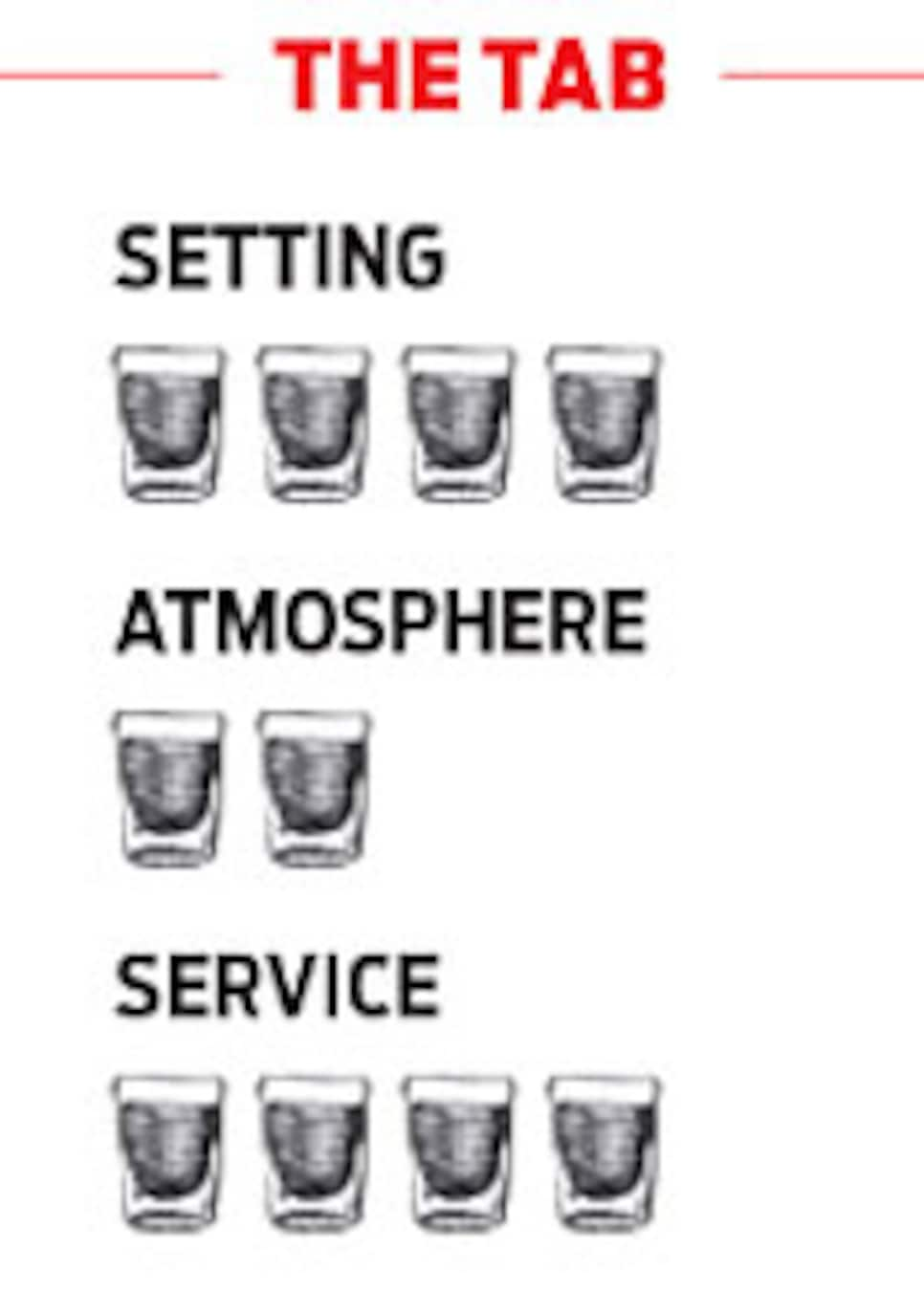 The Tap Room, one of Golf Digest's 50 Best 19th holes, is inside the Hollins House, a building that used to be the Pasatiempo clubhouse and was owned by accom-plished amateur Marion Hollins. She founded Pasatiempo in 1929 and, during the next decade, used the house to host a number of parties for the rich and famous. The Tap Room now serves as a link to the course's storied past, and locals often use it as a community hub. Jerry Mauer, who lives in a house above the 17th green, stops in from time to time for a quick drink and to pick up dinner for his 175-pound mastiff, Bentley.
Just outside the door, there's an inviting red-brick patio that overlooks the course. The stunning panorama makes this a great spot to enjoy a cigar and a locally made David Bruce Pinot Noir. And you can't go wrong ordering a cold beer with the blackened pepper fries and chili ketchup.
The Pasatiempo Manhattan was inspired by Marion Hollins' roots in the New York area. It's two ounces Bulleit bourbon and one ounce Martini Rossi sweet vermouth shaken, chilled and poured into a martini glass. The "twist" is a California orange instead of a cherry.
Pasatiempo is 340 miles northwest of Hollywood, but the course played a bit part in American cinema's Golden Age. When you visit, notice the photos on the walls of celebrities like Bing Crosby and Clark Gable. Silent-film star Mary Pickford and platinum blonde Jean Harlow also patronized the Hollins House. Other names in Marion Hollins' guest book include Spencer Tracy, Will Rogers, Claudette Colbert and Joan Fontaine.
Hollins, the 1921 U.S. Women's Amateur champ, invested in California oil drilling and made millions. The oil money funded her lavish parties, and she in-vited many of Hollywood's biggest stars.
There's something cool about playing a round of golf and then having a drink in the same room where Gable, Crosby and Tracy once sat. It makes you want to order an old-fashioned.