The Loop
16-year-old Fujikawa Turns Pro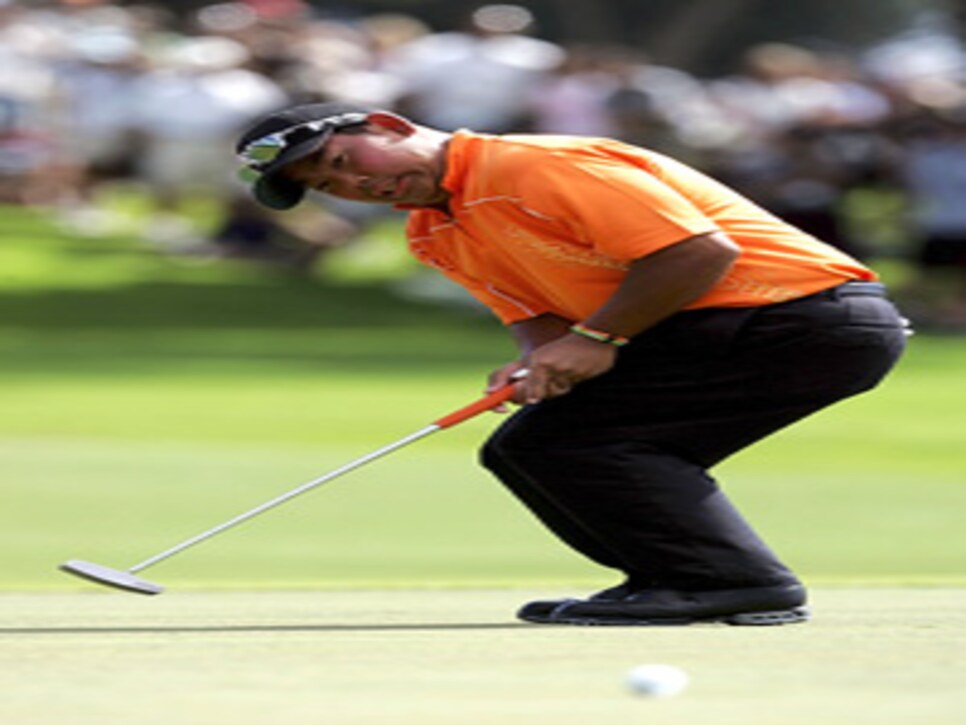 Fujikawa, the Hawaiian who made a splash at this year's Sony Open in Hawaii -- where he was the second-youngest player to make a cut on the PGA Tour and went on to finish T-20 -- has an unrestricted sponsor's exemption to play in the Reno-Tahoe Open in three weeks. For the next 1-1/2 years, he also will seek other sponsor exemptions or attempt to qualify at select other PGA Tour events, as well as events on the Nationwide Tour and in Japan.
"Several companies have expressed interest in endorsing Tadd and supporting his golf career," said Kevin Bell, Fujikawa's agent-attorney from Patton Boggs LLP in McLean, Va.  "There has been significant interest from companies based in the United States and Asia."
Fujikawa, who just finished his sophomore year of high school, first achieved national attention at the 2006 U.S. Open, when he was the youngest player on record to qualify for the event. A muscular 5-foot-1, he endeared himself to the galleries with his broad smile even though he didn't make the cut. Most became aware of his backstory -- that he was born 3-1/2 months premature and weighed only 31 ounces and that he had been a judo champion before turning his attention to golf.
I wrote about Fujikawa during last year's U.S. Open. I met his parents and grandparents. They seem like good people. I just hope this turns out to be a good decision for the young man. I hope he has a career like Bernhard Langer, who turned pro when he was 15, and doesn't stumble like recent junior phenoms have when they began to play for pay. Fujikawa beat the odds to survive when he was born so prematurely; there is no guarantee of competitive success now.