The Loop
'111 rich and powerful' members of Augusta National
The Augusta National Golf Club is famously and steadfastly private, notwithstanding one week a year, even keeping its membership rolls a closely-guarded secret to the extent it can.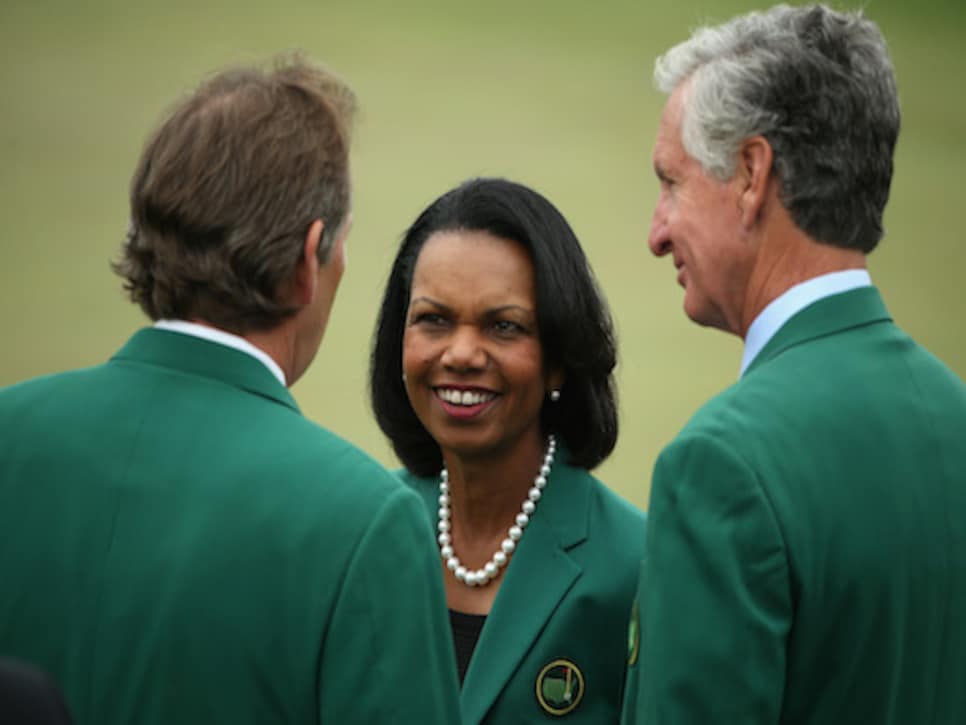 Among some of the more interesting revelations:
— Five billionaires are members, including Bill Gates and Warren Buffett.
— There seems to be a plethora of legacy members; 15 have Jr. after their names, 12 have III after theirs.
— Football has a strong representation, including NFL Commissioner Roger Goodell, Hall of Fame receiver Lynn Swann and legendary coach Lou Holtz.
— It has three women members: Condoleezza Rice (pictured here), Darla Moore and Virginia Rometty.