Jack Nicklaus' New Business Venture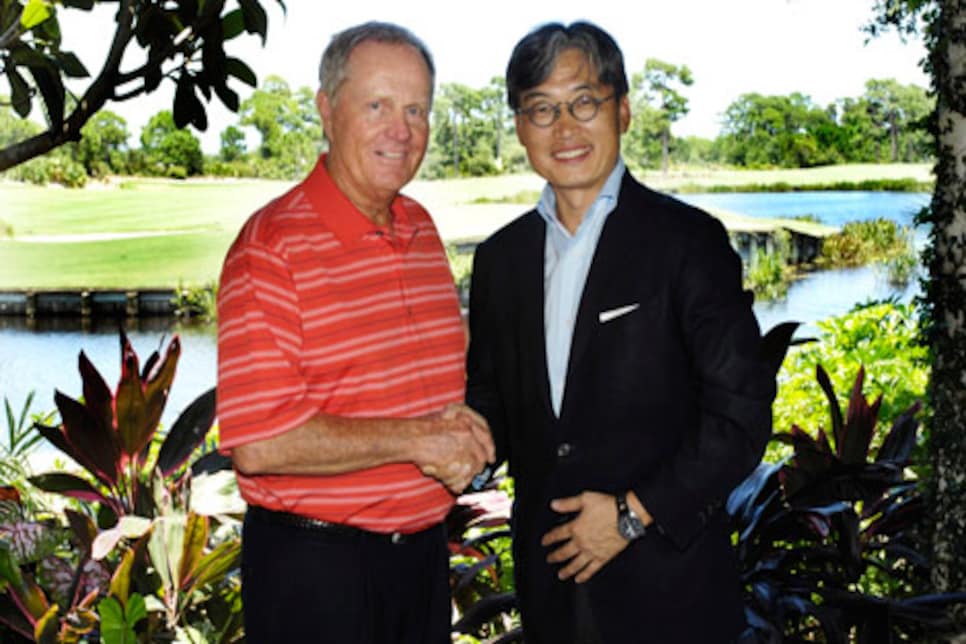 Jack Nicklaus and his new business partner, David Chu.
NEW YORK -- After being in fashion hibernation for several years, Jack Nicklaus is making a lifestyle comeback.
The Nicklaus Companies and David Chu Management Group (DCMG) have established a strategic partnership to develop and evolve the Nicklaus Brands in the lifestyle category. The arrangement means the Jack Nicklaus brand will now move into a category now dominated by brands such as Polo Golf, Nike, Greg Norman and Adidas.
Chu, creator of the Nautica brand (Over $1 billion in sales) when it was sold in 2003, will partner with Nicklaus in the planning and development of a new direction for all of the Nicklaus brands.
Hartmarx has had a license arrangement since 1967 and the current license will expire at the end of 2010.
This is a pretty unusual step because this new relationship reverses the classical relationship between licensee and licensor. Now Nicklaus, the licensor, will exercise more control over the design process. Chu who has a proven track record should be able to give the Nicklaus a very clear design direction.
What does this mean for the average golfer? Brand Jack Nicklaus is now likely going to have golf apparel and sportswear that really will look terrific. Chu has a proven track record when it comes to "Style" and is also an avid golfer (single-digit handicap). Having someone with those credentials driving the ship is a very good thing.
Emerisque the new owner of Hartmarx has had experience with global brands such as Lee Cooper and Puma. It remains to be seen which direction they will take with both Nicklaus and Bobby Jones brands.
While the Nicklaus apparel brand has been visible in the pro shops at Nicklaus-designed courses this new initiative should open many new doors. The first might well be in non golf distribution channels. For example, it might make great sense for a Department or Specialty store to develop a " Jack Nicklaus" corner. They will need a broader assortment of sportswear and tailored clothing.
"I am thinking very long term and this relationship makes great sense and keep in mind it's more than apparel," Nicklaus said. "For example we have the Golden Bear Lodge at Cap Cana opening in November."
The Jack Nicklaus brand has very strong visibility in the Far East (Japan, Korea, and China) and couple this with Chu's experience in these markets and the new relationship is very logical. Consumers should see increased visibility and marketing in the United States.