The Loop
Deconstructing the post-round practice session
They say that if you didn't bring it with you, you're not going to find it at the range. Still, a vast majority of the players made their way to the practice range Thursday after doing media interviews, signing autographs and decompressing for a few minutes. Many of them hit balls for more than an hour, and followed up with time on the putting green.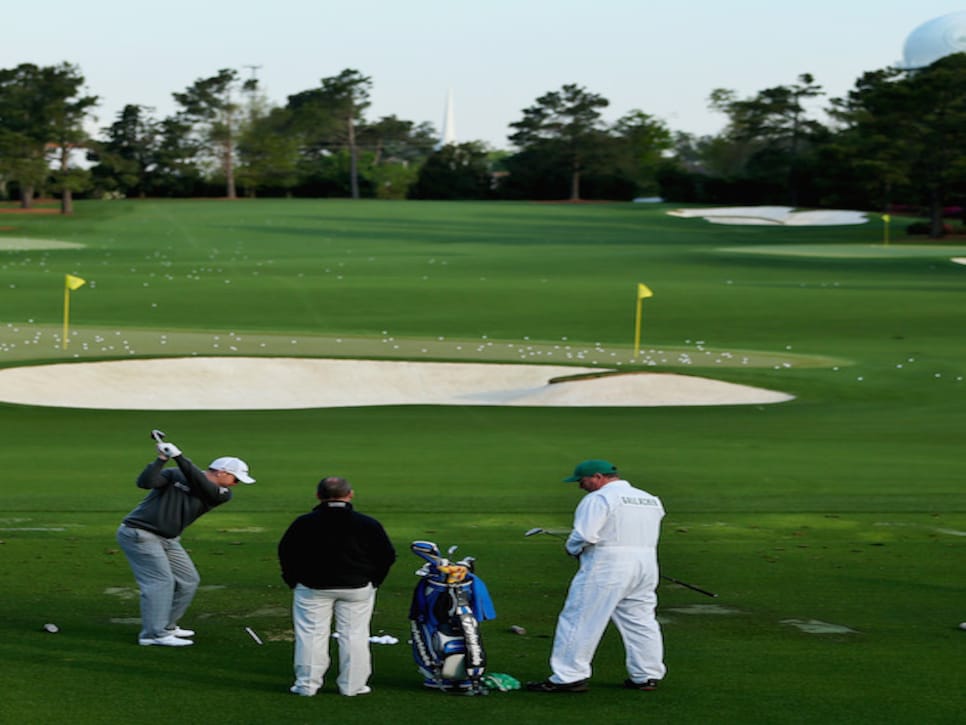 "You go and work on the shots you might have missed during the round," says Hank Haney, who made that walk with Tiger Woods and Mark O'Meara over the years. "Maybe you weren't hitting your fades that great, or your draws. It's not so much about making big changes as it is finding something that will give you a little bit more confidence for the next day, so you can sleep at night. Maybe you're looking for a shot that can be your go-to the next day."
At the 1998 Masters, O'Meara shot a shaky opening-round 74, and told Haney on the practice green immediately after the round that he had a full-blown case of the yips. "I told him he was going to be OK," says Haney. "He said, How can I be OK? I can't make if from three feet at a place like this."
Haney adjusted O'Meara's putting setup, changing his eye alignment so that it was parallel to the target line instead of aimed to the right. "The change in setup made him feel a different over the ball," says Haney. "He could tell himself that was the problem, not the yips. Then, he went out and made a few early in his second round and it built from there." O'Meara closed with rounds of 68 and 67 -- and birdied three of the final four holes -- to win his first major championship by a shot over David Duval and Fred Couples.
"No matter what happens during the round, you always have to try," says Haney. "Your job is to feel like you're as prepared as possible for the next day, and to go into it believing it's going to be better than the last one."