The Loop
Why Mickelson playing TaylorMade doesn't concern Callaway
The fall/late/silly season is a period where lots of prototype equipment crops up, equipment deals for tour pros are speculated about and (sometimes) acted on, and players sometimes pop a club in their bag that might raise an eyebrow or two.
Place Phil Mickelson using a TaylorMade RocketBallz 3-wood in Asia in the latter category. Normally such a move might prompt talk about a rift between Lefty and his equipment company, Callaway, but according to Harry Arnett, senior vice president of marketing for Callaway, there was a reason for the TaylorMade club being in Mickelson's bag.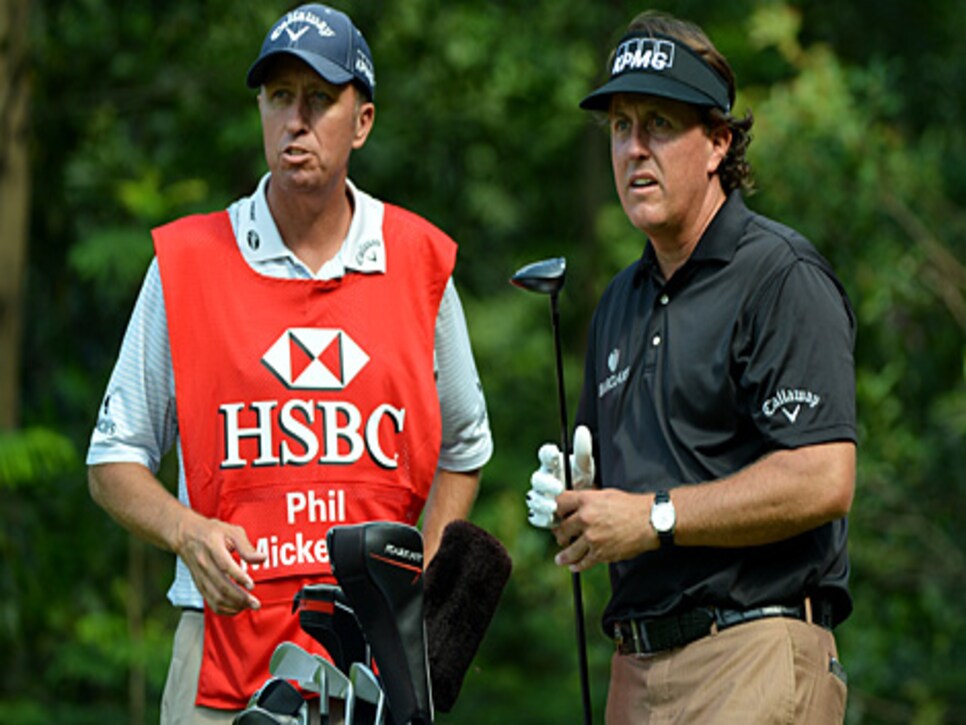 "A couple weeks ago Phil was looking for a 3-wood that would go somewhere between his normal 3-wood and driver in distance since that was what the courses he would be playing, including Mission Hills, required," said Arnett. "We didn't have anything quite ready for him and when has asked what we would suggest, we told him to play anything he wanted. Phil actually has one of the most flexible equipment contracts of any top tour player, so it's not a big deal."
Indeed, Mickelson has at other times put non-Callaway equipment in his bag, including some fairway woods (he recently added an old Titleist 980F 5-wood) as well as his brief experiment with the Ping Eye2 wedge during the groove discussion. From photographs (above), the RocketBallz Mickelson is using appears to be black, not white, and has lead tape on the bottom of the club.
Whatever the reason Mickelson has for using the club, Arnett isn't concerned. "We'll have something for him very soon," he said. "And we're confident he'll find that ours is better."