1 / 6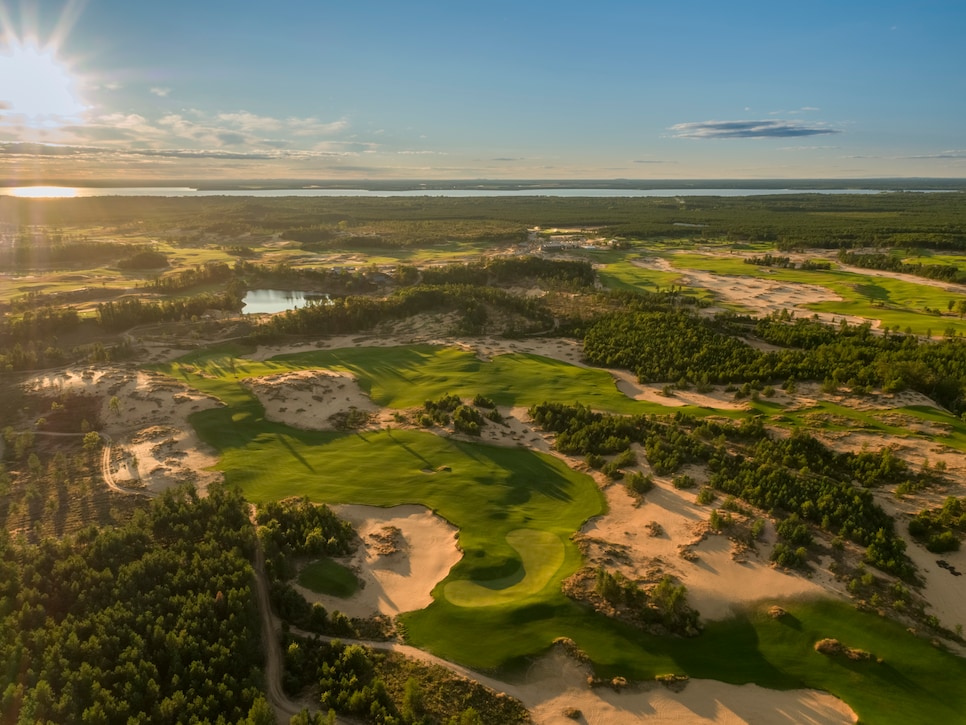 2 / 6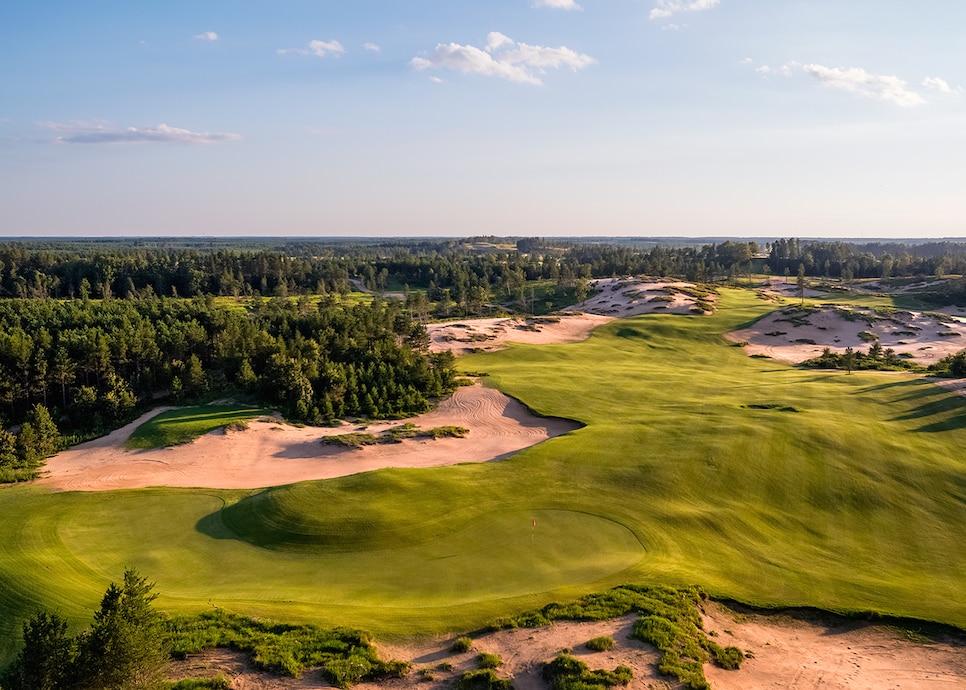 3 / 6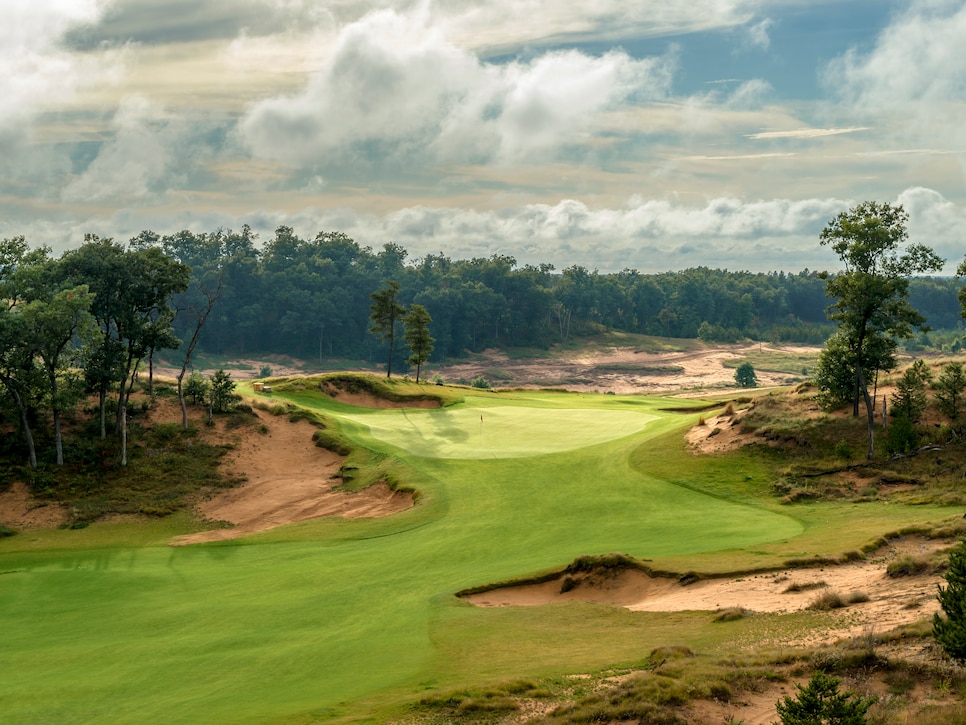 Courtesy of Jeffrey R. Bertch
4 / 6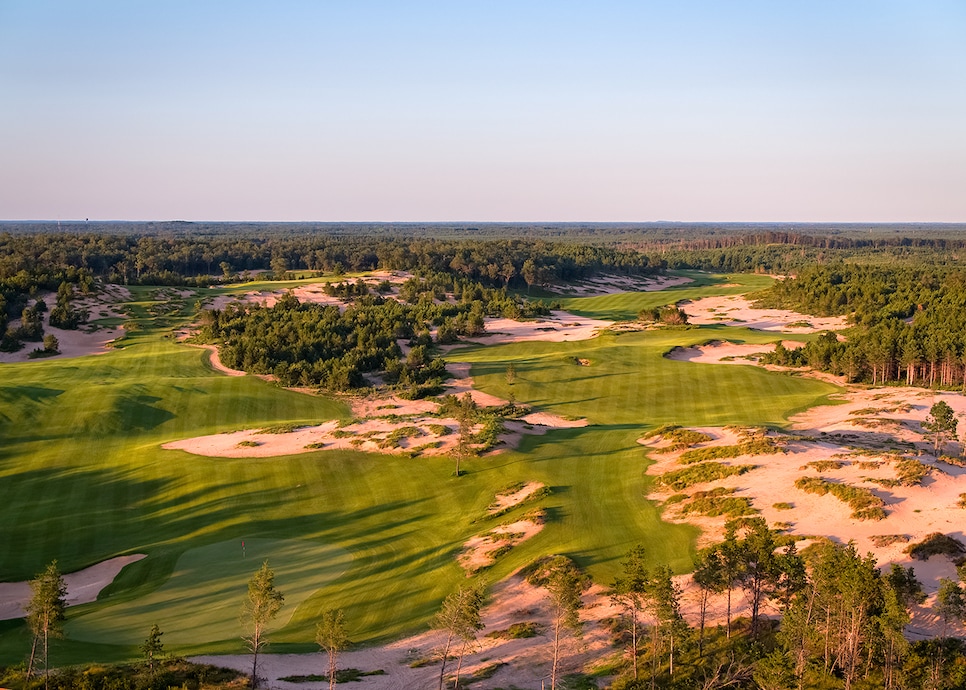 Courtesy of Evan Schiller
5 / 6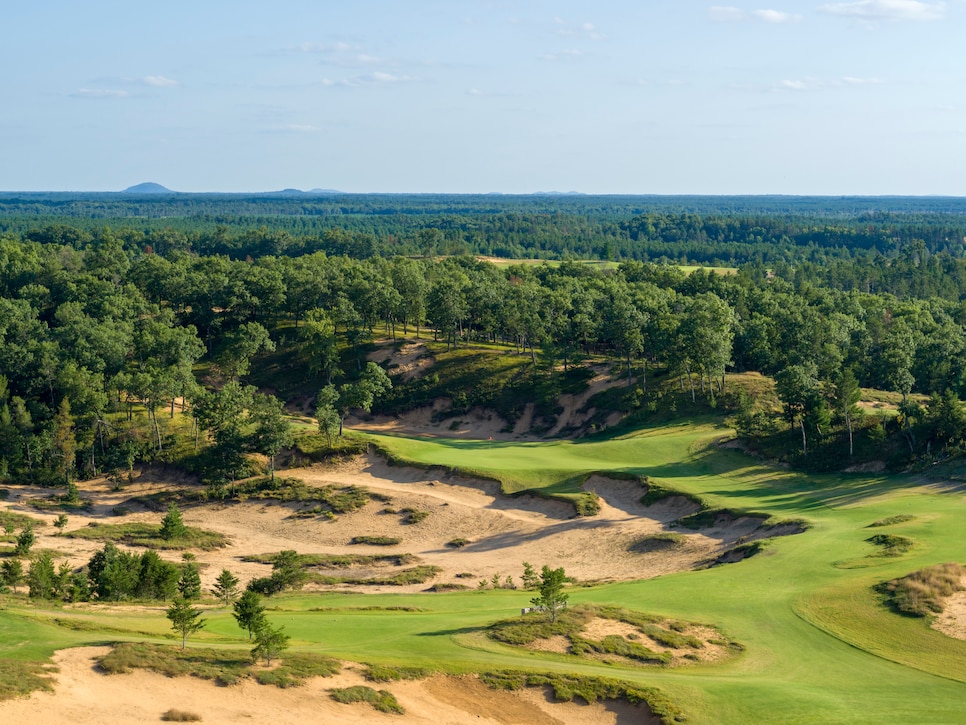 Courtesy of Jeffrey R. Bertch
6 / 6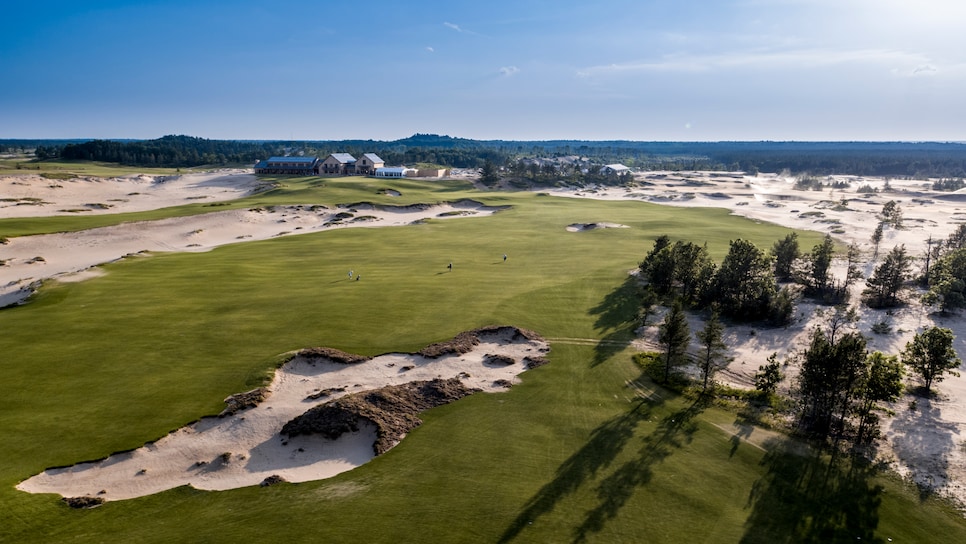 Courtesy of Jeffrey R. Bertch
Overview
David Kidd began building a second 18 at Wisconsin's Sand Valley Resort just before Coore and Crenshaw had completed their 18, which would be named Golf Digest's Best New Course of 2017. Kidd was intent on topping their work, so he gave his meandering layout enormous fairways, big accessible greens and visually-unique hillsides of exposed sand, "mammoth dunes" that became the course moniker. "This could be the best course I and my team have yet created," Kidd wrote in late 2017. "We can't wait for the critics to decide if they agree." They were disappointed with results of Golf Digest's 2018 Best New Course survey, which placed Mammoth Dunes second behind Streamsong (Black). But balloting for Golf Digest's 100 Greatest continued for an additional month after the close of Best New, and additional evaluations pushed Mammoth Dunes ahead of Streamsong (Black), which is now ranked No. 178.
About
Designer
David McLay Kidd
Awards
Second 100 Greatest: Ranked since 2019.
2023-'24 ranking: 158th.
Previous ranking: 152nd.
Highest ranking: 145th, 2019-'20
100 Greatest Public: Ranked since 2019.
Current ranking: 29th.
Best in State: Ranked since 2019.
Current ranking: 6th.
Panelists
Ratings from our panel of 1,900 course-ranking panelists
100 GREATEST/BEST IN STATE SCORES
Reviews
1 / 7
Review
"Mammoth Dunes is the more "fun" of the two courses on property as it has a number of reachable par 5s and short par 4s to provide scoring opportunities. It also has some friendly greens and pin locations that can help scoring. The back nine particularly is a great stretch of golf."
Read More
2022
2 / 7
Review
"It is possible to hit 18 greens here and not break 90. That makes for a fun golf experience, if not the most typical."
Read More
2021
3 / 7
Review
"My favorite course from David Kidd. So many options with which to play every hole! Huge imagination to find these holes with this much elevation change and still keep it walkable. So many fun tee shots to hit that also need to be put in the proper line to deal with that day's pins, which could be a completely different puzzle to solve the next day with new pin placements and a different wind. Just an outstanding piece of links design, especially with no ocean for 1500 miles. Favorite holes: The options off the tee at 1, angles at 2, the all world 5th, 11,13, 14 and 16."
Read More
2021
4 / 7
Review
"A wonderful experience. Great conditioning, good layout."
Read More
2021
5 / 7
Review
"Excellent design, wonderful condition and great fun!"
Read More
2021
6 / 7
Review
"I think Mammoth is the better course at SV. There is a preferred line on each hole off the tee to make your second shot easier. But if you don't execute the shot you want, you still have a chance for recovery which to me is what makes this course so fun."
Read More
2020
7 / 7
Review
"The more forgiving and fun choice of the courses at Sand Valley. Wide open fairways on most holes but you can't always hit driver. The greens are large and sloped but fun to putt. Lots of variety including a very drivable par 4 at number 14. The resort has a lot in common with Bandon Dunes including a great staff and impressive views. This is going to be a very popular spot for buddies trips."
Read More
2020
Readers
Collection of reviews from our readers
There are no reader ratings yet
Reviews
There are no readers reviews yet. Be the first to write a review.