1 / 5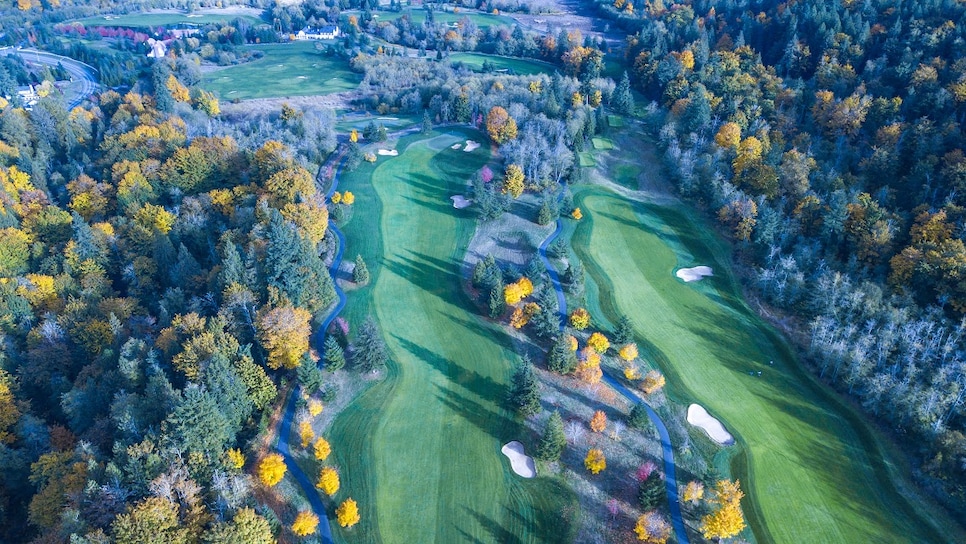 2 / 5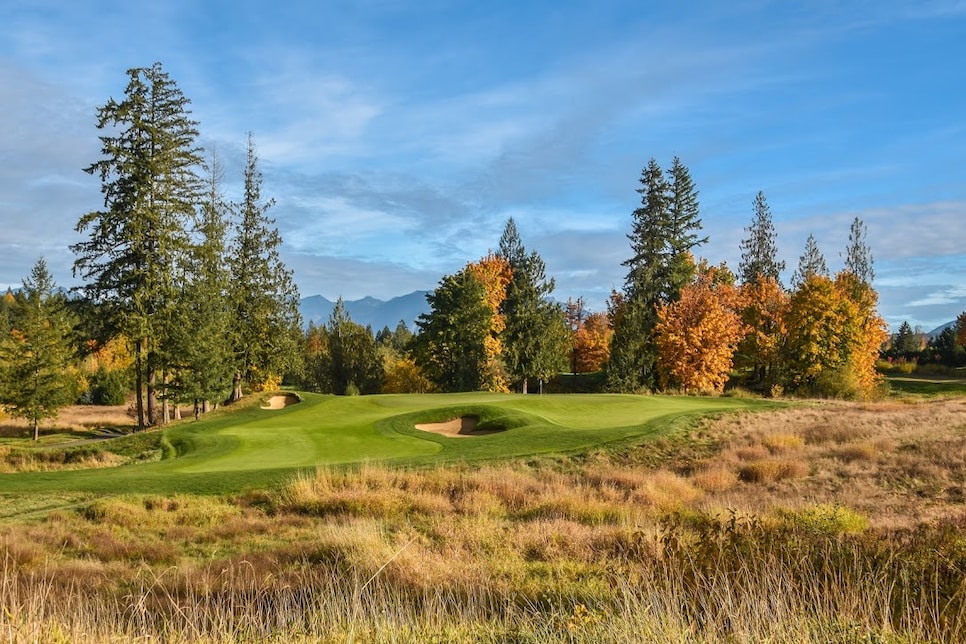 3 / 5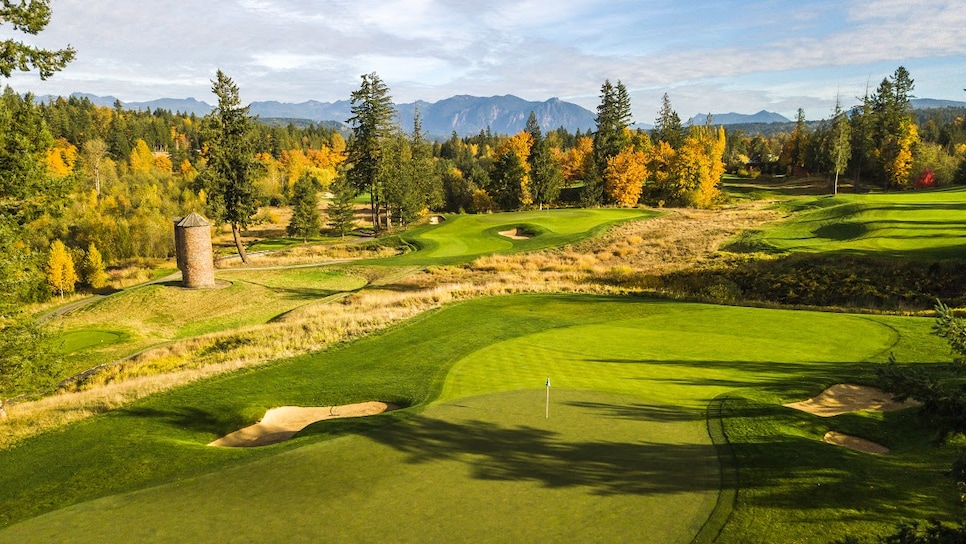 4 / 5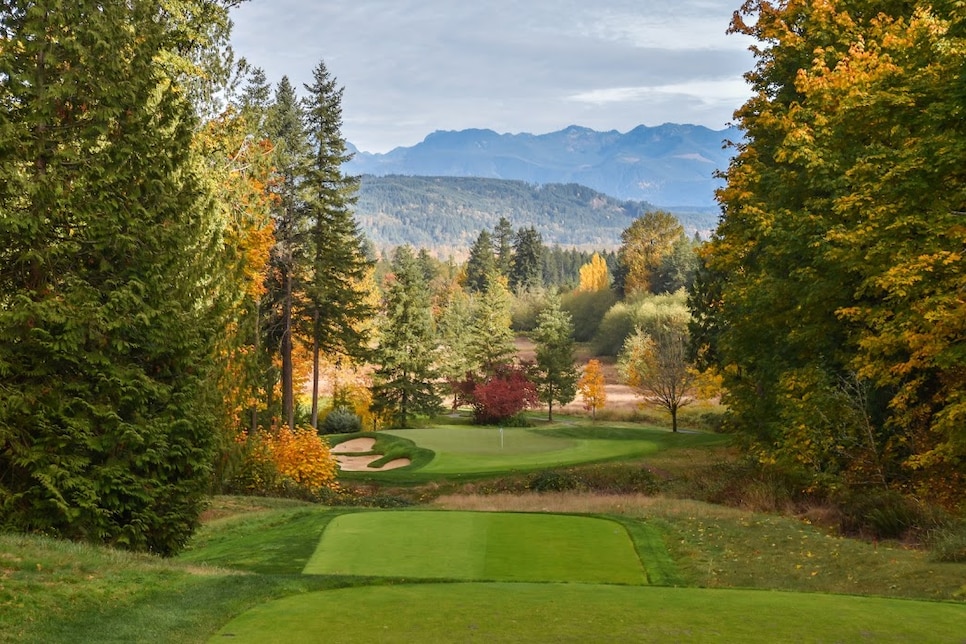 5 / 5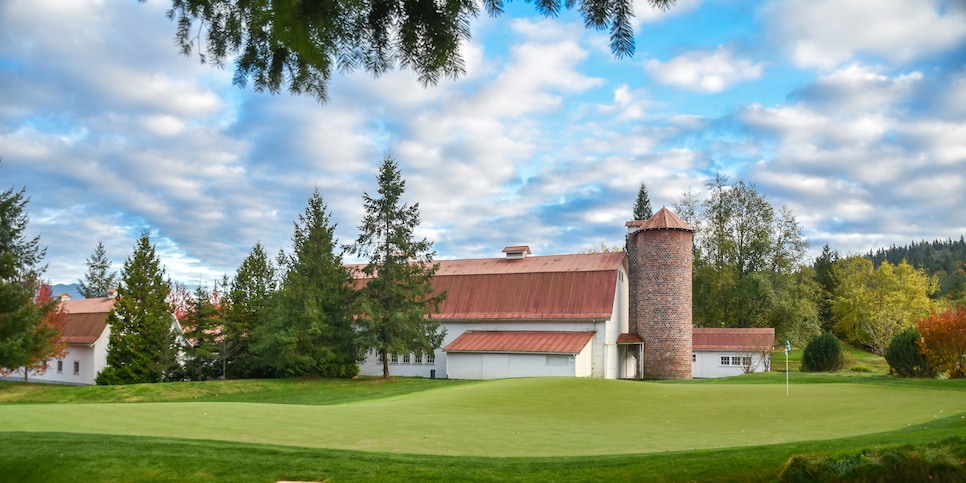 Overview
Although he owned his own turboprop for over a decade, it wasn't until the late 1990s that Tom Fazio agreed to work in the Pacific Northwest. Previously, it seemed just to far to travel for someone with six children at home. But former Seattle Supersonics basketball star Jack Sitma convinced Fazio to help his group build a golf-only, non-residential 18 on land east of Seattle. Perhaps it helped that the land had been previously owned by aviation pioneer Bill Boeing, land he had called the Aldarra Farm. Fazio's design, called The Member's Club at Aldarra until recent years, quickly became known for its last four holes, dubbed "The Gauntlet." They consist of a long, stout par 3 (with an old stone farm silo near the green), a par 4 along wetlands, a reachable par 4 with stacked sod bunkers before the green, and a long closing par 4 with two forced carries over ravines.
About
Designer
Thomas Fazio, ASGCA
Awards
Second 100 Greatest: Ranked since 2013.
2023-'24 ranking: 147th.
Previous ranking: 140th.
Highest ranking: 137th, 2013-'14.
Best in State: Ranked since 2005.
Current ranking: 2nd.
Panelists
Ratings from our panel of 1,900 course-ranking panelists
100 GREATEST/BEST IN STATE SCORES
Reviews
1 / 13
Review
"Overrated course that is typical Fazio"
Read More
2022
2 / 13
Review
"Beautiful course. Nice design variety. Great use of natural topography, vegetation, and hazards."
Read More
2022
3 / 13
Review
"Built on the old Boeing Farm property. One of the really enjoyable and challenging courses you can play anywhere in the NW."
Read More
2018
4 / 13
Review
"When near Seattle looking to play golf, make the effort. Strong Fazio private club with nice elevation changes, ground movement, and all the attention to detail the designer is famous for. Nice balance between challenging and playability."
Read More
2018
5 / 13
Review
"One of the best examples of a Pacific Northwest course. Top notch greens and bunkers. Some individual holes that are the best in the region. The downhill Cape 8th hole is such a standout: Thrilling, risk-reward, with a mountain backdrop."
Read More
2018
6 / 13
Review
"Really nice . Very good design and conditions."
Read More
2018
7 / 13
Review
"Good routing, good condition, good elevation changes."
Read More
2018
8 / 13
Review
"Excellent low-key Fazio course with some great elevation changes."
Read More
2018
9 / 13
Review
"Great routing using the topography"
Read More
2018
10 / 13
Review
"One of the purest golf experiences you will find. Exceptional practice facilities, excellent conditioning year round (which is saying something for a course in the Northwest), and a layout that blends surreal views and a playground for shotmaking."
Read More
2018
11 / 13
Review
"Beautiful Tom Fazio design in mountains east of Seattle. Course and greens conditioning as good as it gets. Bring more than a few golf balls."
Read More
2018
12 / 13
Review
"Strong challenge for all golfers. Fast and firm greens. Great course conditions."
Read More
2018
13 / 13
Review
"A wonderful private club experience! Great golf course, wonderful clubhouse and food. I would have given it a 5 but we had to hit off of mats on the practice range and the range is mostly uphill so hard to judge your real distances. Definitely a wonderful experience and worth your time."
Read More
2018
Readers
Collection of reviews from our readers
There are no reader ratings yet
Reviews
There are no readers reviews yet. Be the first to write a review.