1 / 12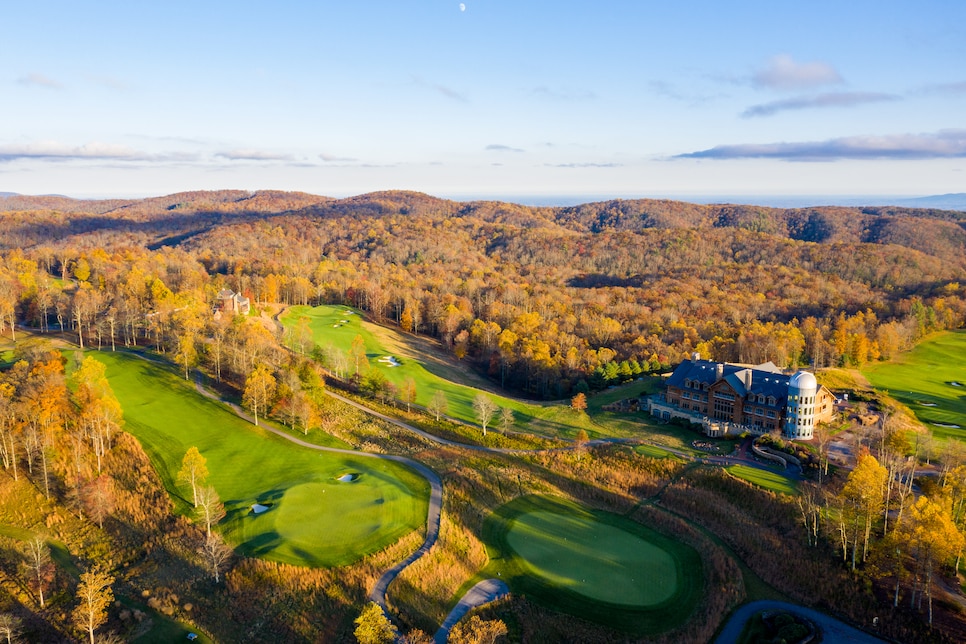 2 / 12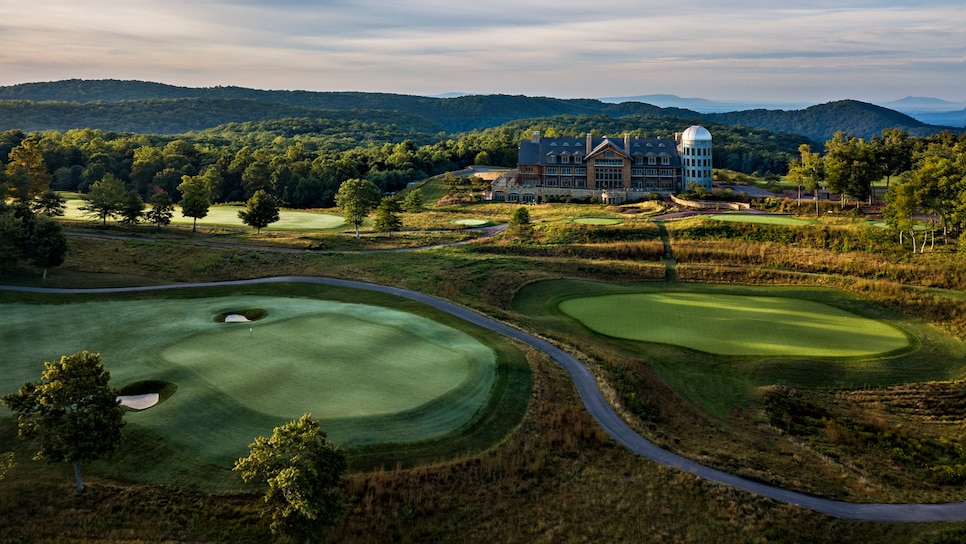 Courtesy of Michael Clemmer
3 / 12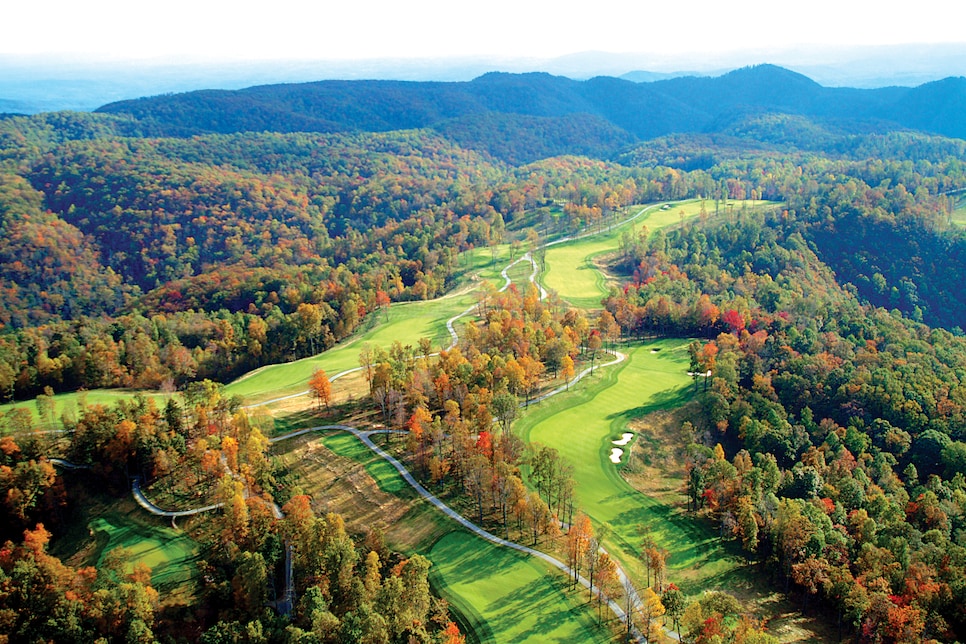 4 / 12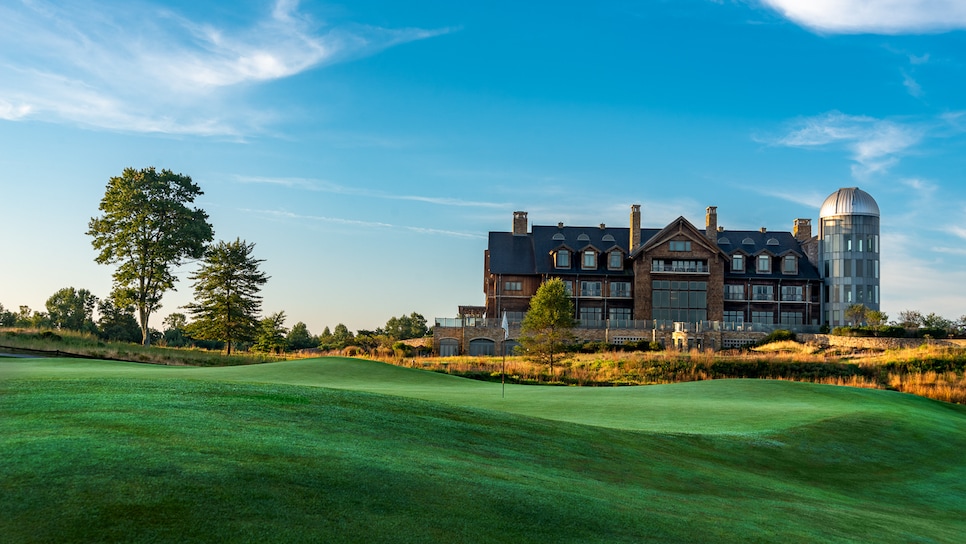 5 / 12
6 / 12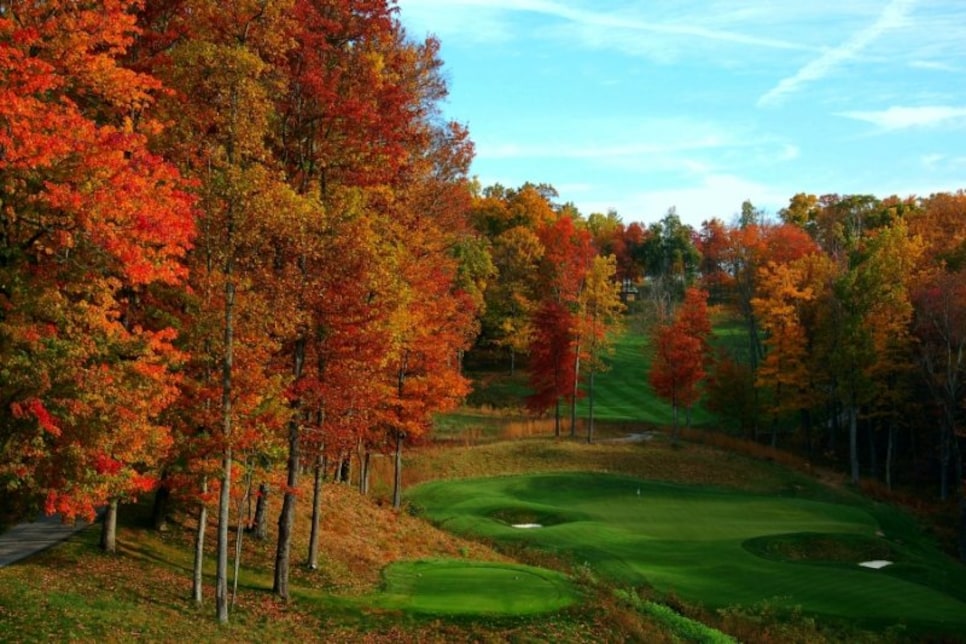 7 / 12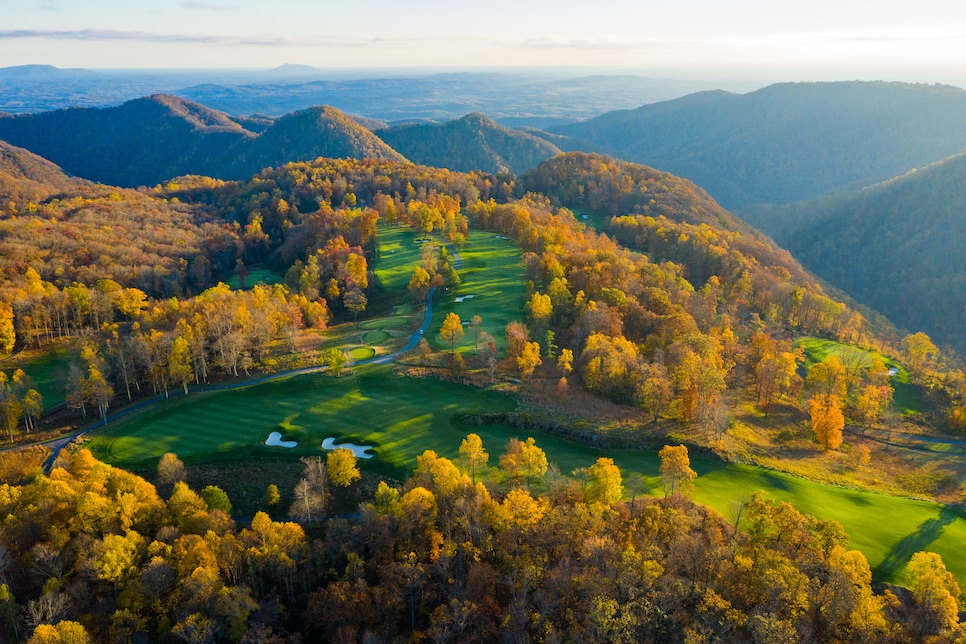 8 / 12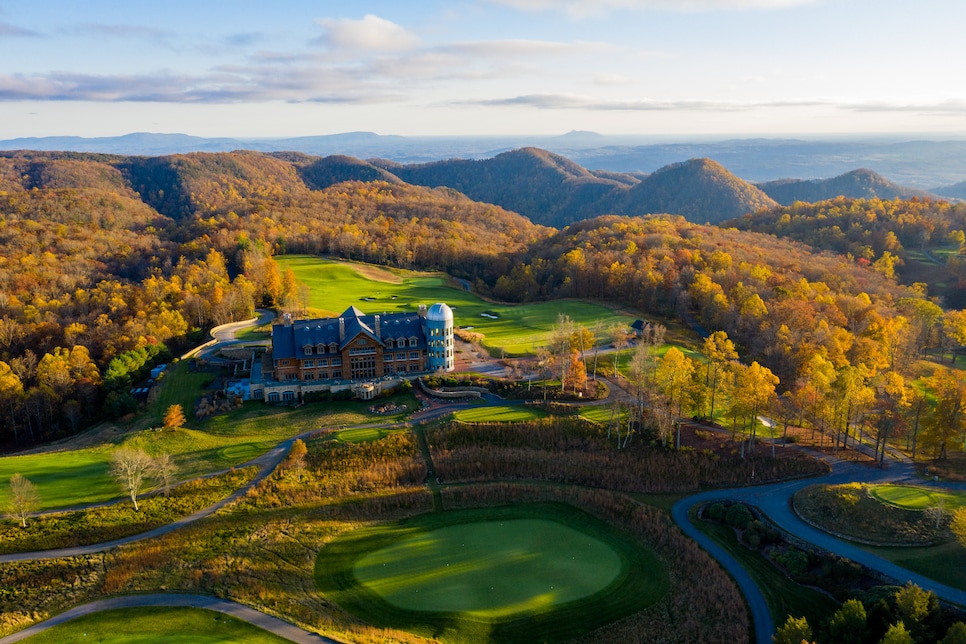 9 / 12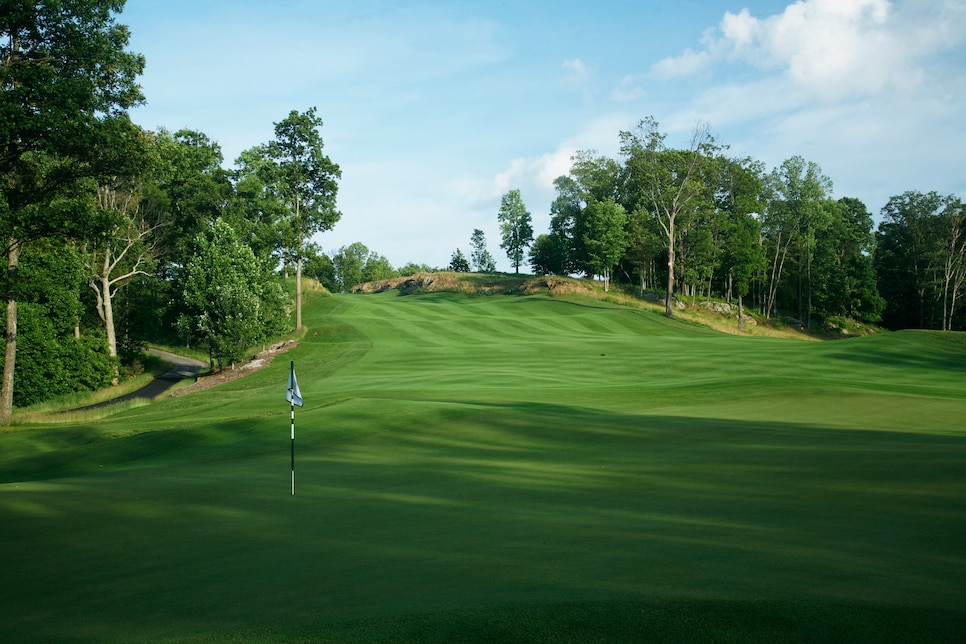 10 / 12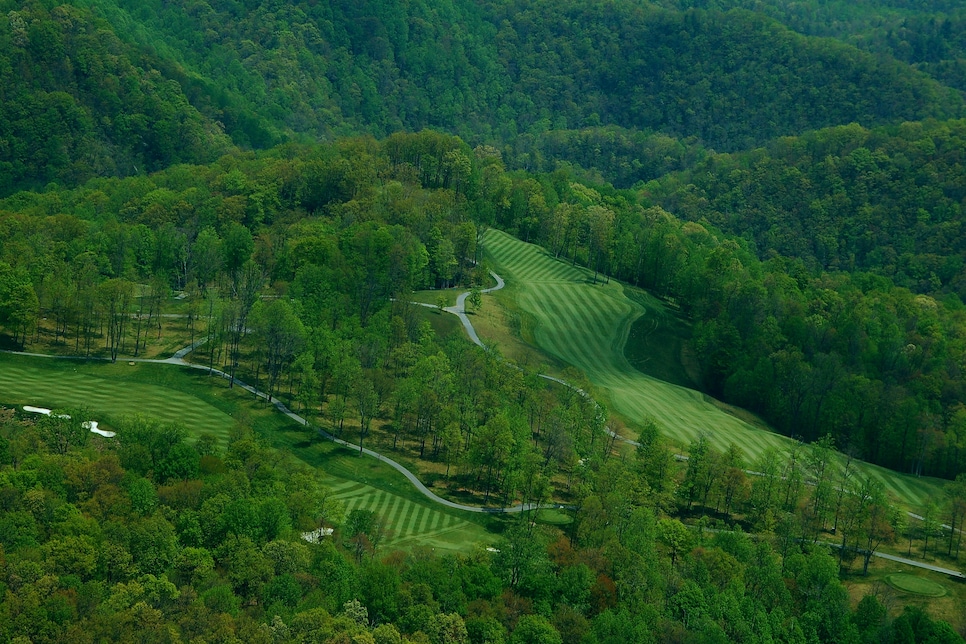 11 / 12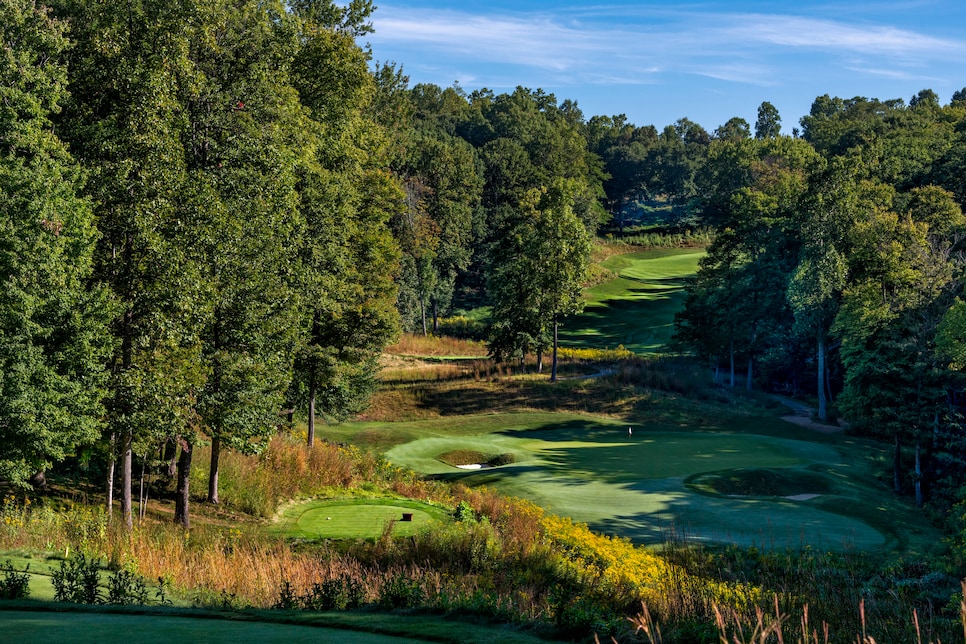 Courtesy of Michael Clemmer
12 / 12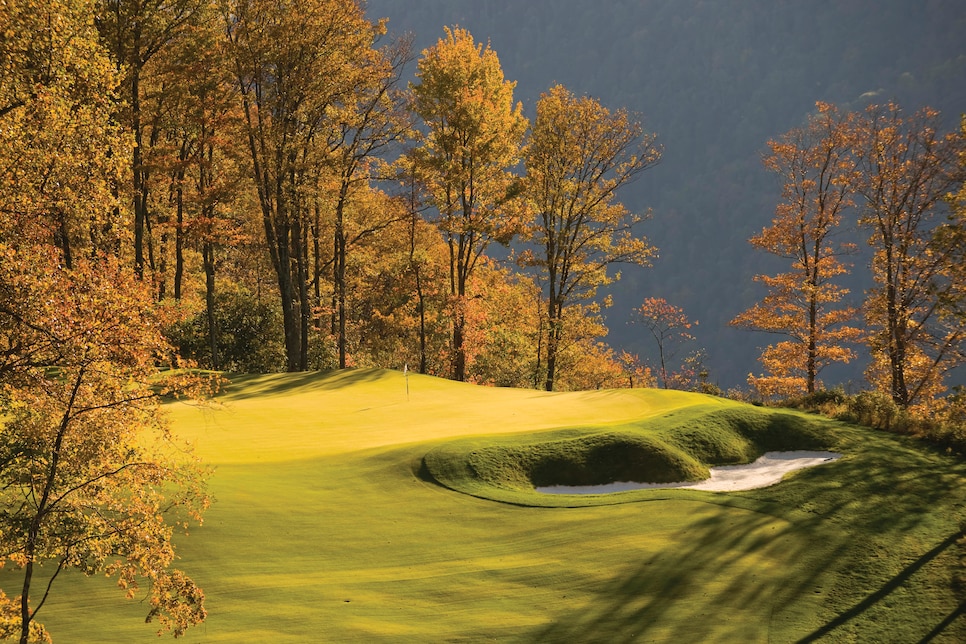 Overview
The Highland Course at Primland sits atop a mountain plateau overlooking some of the most unusual scenery in America, a deep river valley dotted with tall spirals of rock called the Pinnacles of the Dan River. The course design by veteran British architect Donald Steel is austere in its green contours and bunkering, as if not to overpower the setting. Aided by his then-associates Tom Mackenzie and Martin Ebert (who have since formed their own very successful partnership, Mackenzie & Ebert), Steel routed holes along ridges, over chasms, down valleys and into sideslopes, always offering a safe alternative to every perilous carry. There's a stretch of three straight holes - 13 through 15 - with no sand, because dense trees and deep gulleys are hazards enough. Primland is Smoky Mountain majesty.
About
Designer
Martin Ebert/Donald Steel
Awards
Second 100 Greatest: Ranked since 2013. Highest ranking: No. 103, 2013-'14. 2021-'22 ranking: No. 151.
100 Greatest Public: Ranked since 2011. Highest ranking: No. 13, 2011-'12. 2021-'22 ranking: No. 28.
Best in State: Ranked inside the top five since 2011.
Panelists
Ratings from our panel of 1,900 course-ranking panelists
100 GREATEST/BEST IN STATE SCORES
Reviews
1 / 3
Review
"One of the great mountain courses in the U.S. For golfers who seek isolation and serenity in their round, Primland more that fits the bill. Each hole is isolated from the others, and odds are that you will not encounter another golfer during the round. This Donald Steel course is carved out of dense highland forest. The front nine offers more varied terrain and spectacular views. The back nine has more of an upland forest feel and is flatter but offers excellent holes. The mix of holes (five par 5s and five par 3s) is interesting, with two par 5s reachable for many golfers. These birdie opportunities are balanced by some long, difficult par 4s. The greens have a wonderful mix of sweeping undulations combined with more subtle breaks."
Read More
2021
2 / 3
Review
"A gorgeous golf course with a wonderful layout. If you love golf in the mountains you'll love Primland."
Read More
2021
3 / 3
Review
"This just might be the most stunningly beautiful course on the entire Appalachian chain of mountains. It is breathtaking. I think it is at about 3000 feet, so even in the summer, it is relatively cool. It was designed by European designer, Donald Steele and is one of the few courses he designed in the US. Hit the ball straight. This course is tight. Get something to eat there because the food is excellent. The last time I was there I saw a mama bear leading two cubs down the 18th fairway. It is a special place. This five star resort has earned its reputation."
Read More
2018
Readers
Collection of reviews from our readers
There are no reader ratings yet
Reviews
There are no readers reviews yet. Be the first to write a review.