1 / 6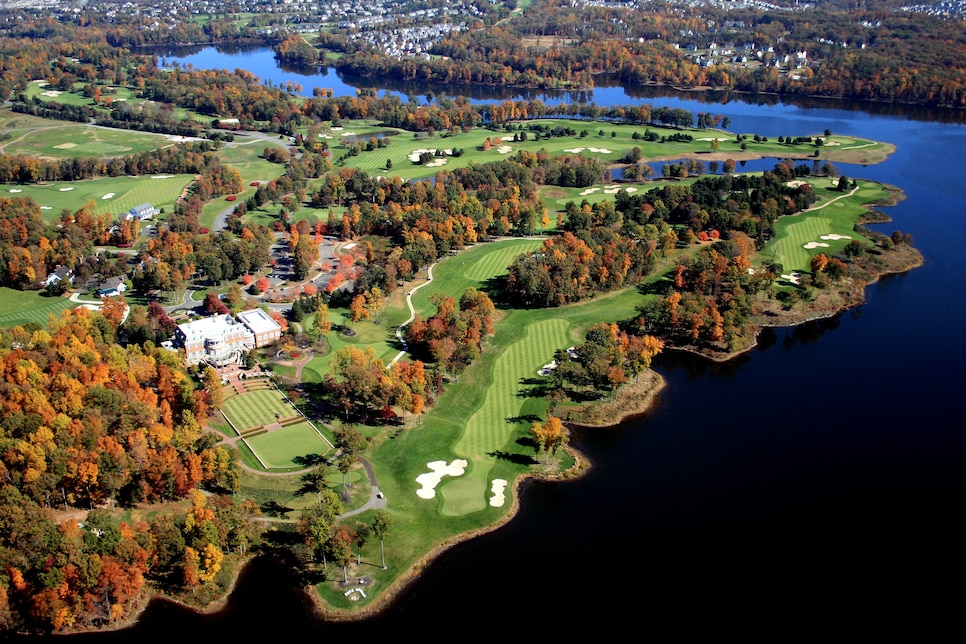 2 / 6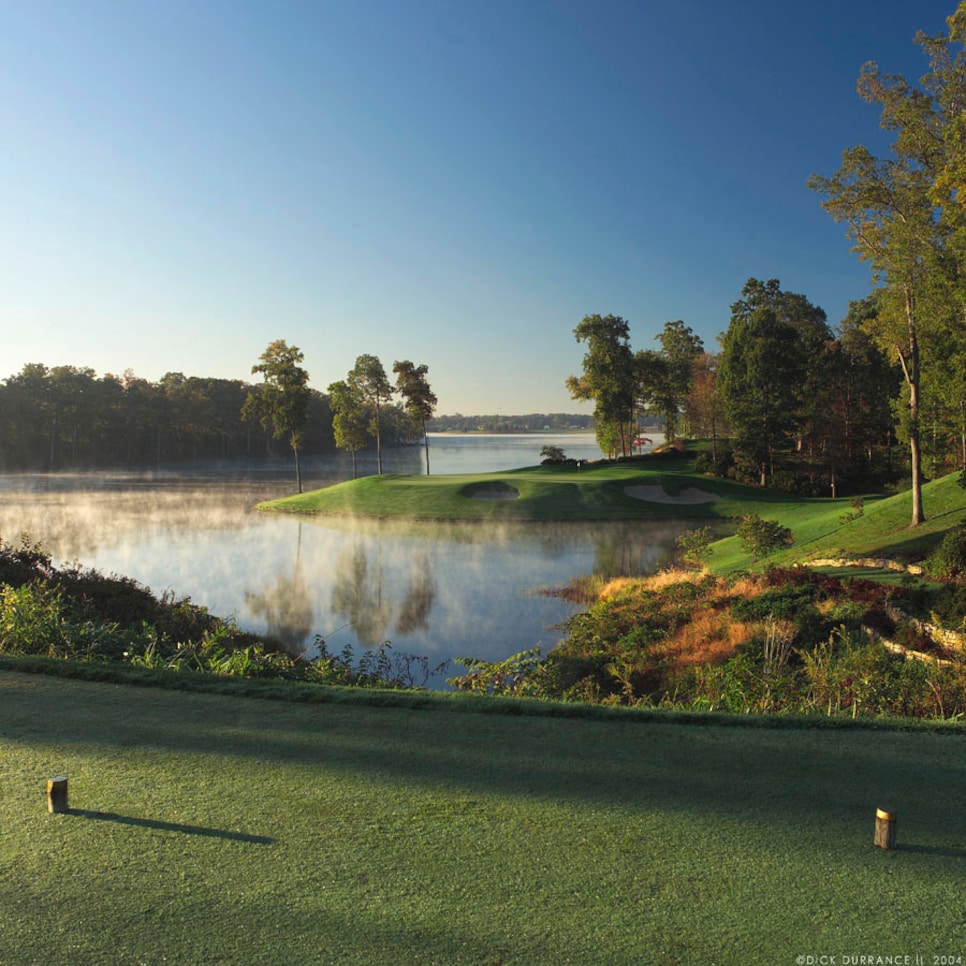 Courtesy of Dick Durrance
3 / 6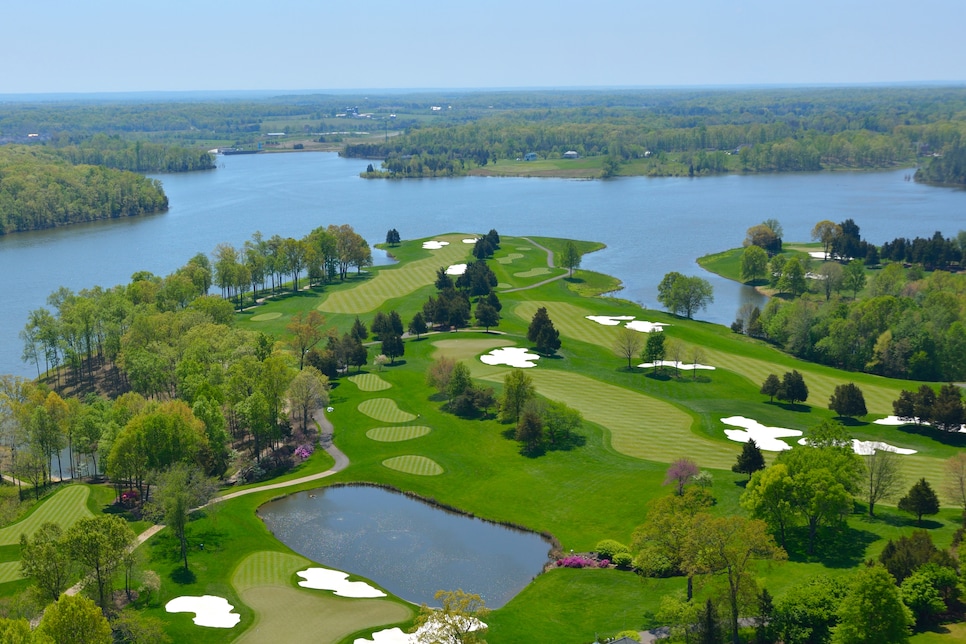 4 / 6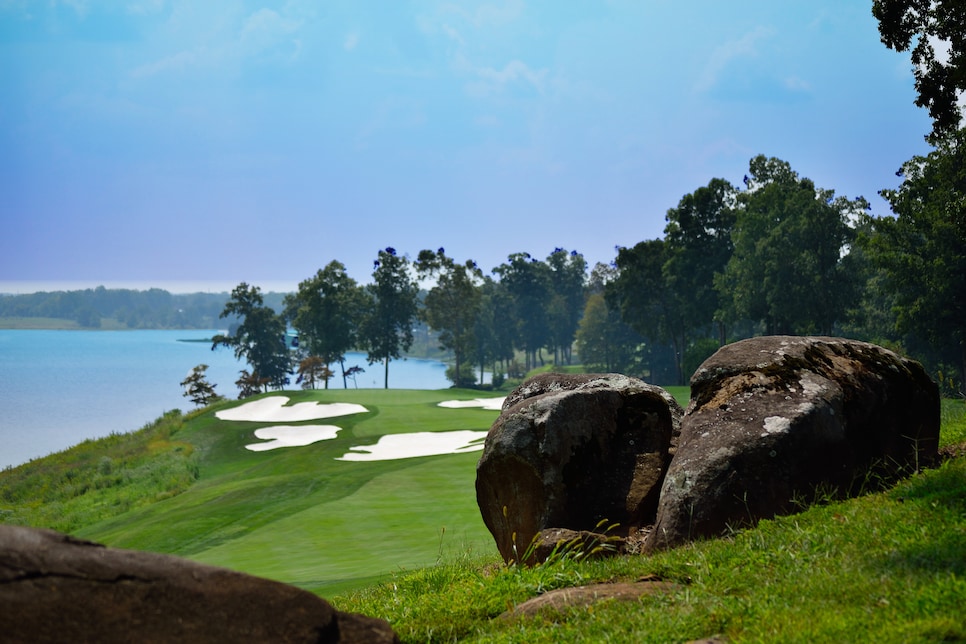 Courtesy of Nicky McIlvaine
5 / 6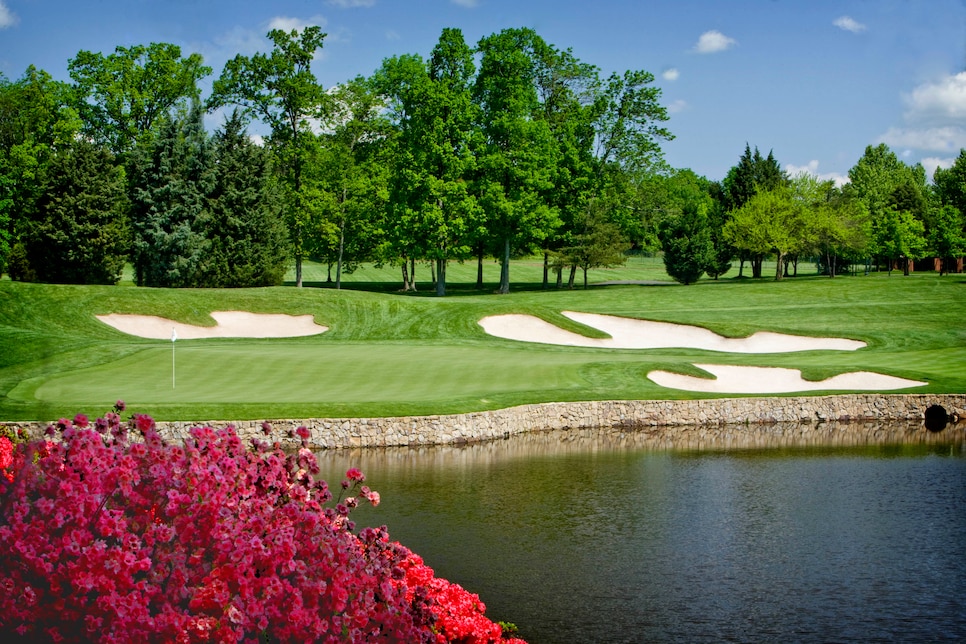 Courtesy of Bill McKnight
6 / 6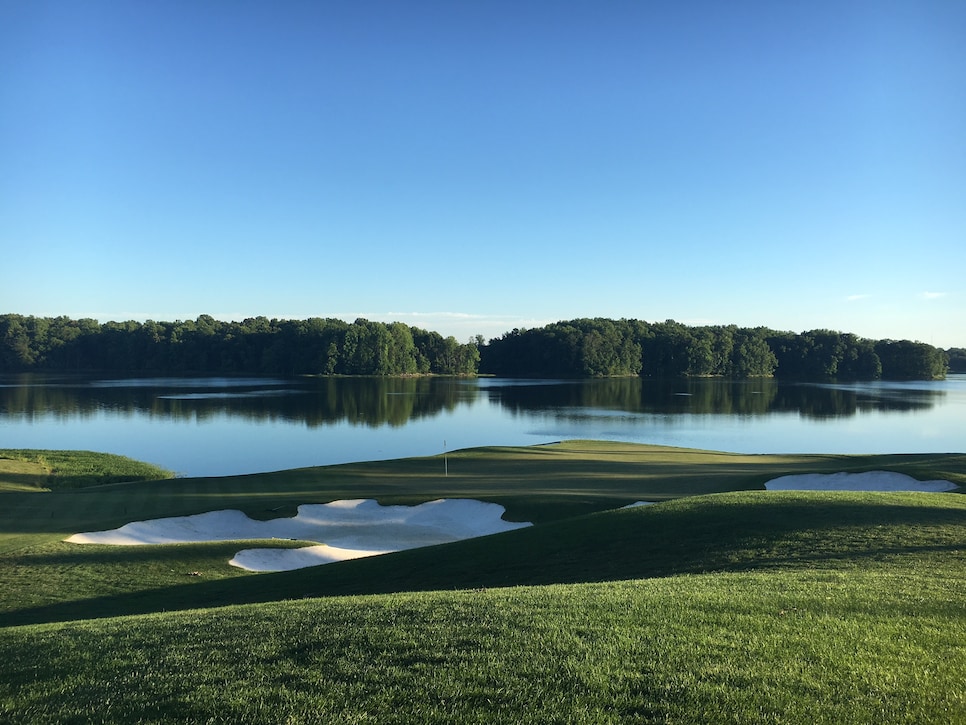 Overview
Designed by Robert Trent Jones and his long-time associate Roger Rulewich just before they tackled the ambitious and enormous Robert Trent Jones Trail string of courses in Alabama, Robert Trent Jones Golf Club was intended to be the veteran architect's definitive statement on championship golf. Routed on rolling terrain densely covered with pine and hardwoods, the design reflects the philosophy Trent pioneered—heroic architecture—with well over a hundred glistening white sand bunkers and the last 11 holes playing along the shoreline of Lake Manassas, including the par-3 ninth with a peninsula green, the par-3 11th over a lake cove and the par-4 18th over an inlet and up a lakeside bluff. The RTJ G.C. has hosted the Presidents Cup matches on four occasions and was a PGA Tour stop in 2015.
About
Designer
Robert Trent Jones, ASGCA
Panelists
Ratings from our panel of 1,900 course-ranking panelists
100 GREATEST/BEST IN STATE SCORES
Reviews
1 / 1
Review
"The challenge, aesthetic beauty and conditioning excellence of this course place it in the upper echelon on the East Coast. RT Jones Sr. demands draws off tee boxes at #7, 10, 12, 14, 15, 17 and 18 and fades from 1, 3, 5 and 6. And on #13 he punishes a drawn tee ball with a crafted fairway that slopes downhill and to the left towards the water almost forcing the player to lay back a bit on an extremely long and difficult par 4. Shaved down areas transitioning from fairways into bunkers is a tribute to Scottish designs. But the 40 foot false front at #11 sends golf balls arriving even a pace short of the par 3 elevated green trickling backwards to a watery death below. The purity, complexity and speeds of greens makes for the flagship of this uniquely wonderful golf course. Stone walls and walkways at #9, 11 and 14 compliment a visually astounding lakeside wedding venue at #10. Lake Manassas is incorporated into this architectural design with creativity and ingenuity on holes #9-13 and 15-18."
Read More
2020
Readers
Collection of reviews from our readers
There are no reader ratings yet
Reviews
There are no readers reviews yet. Be the first to write a review.