1 / 5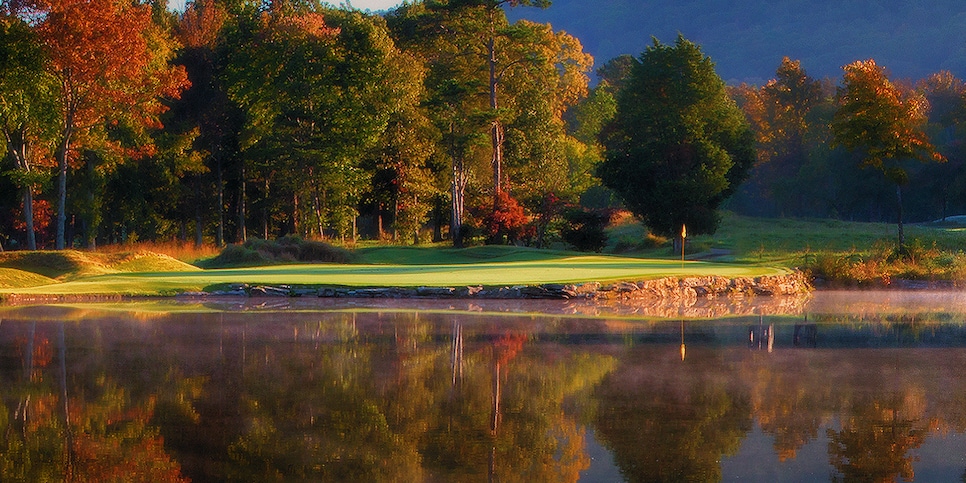 2 / 5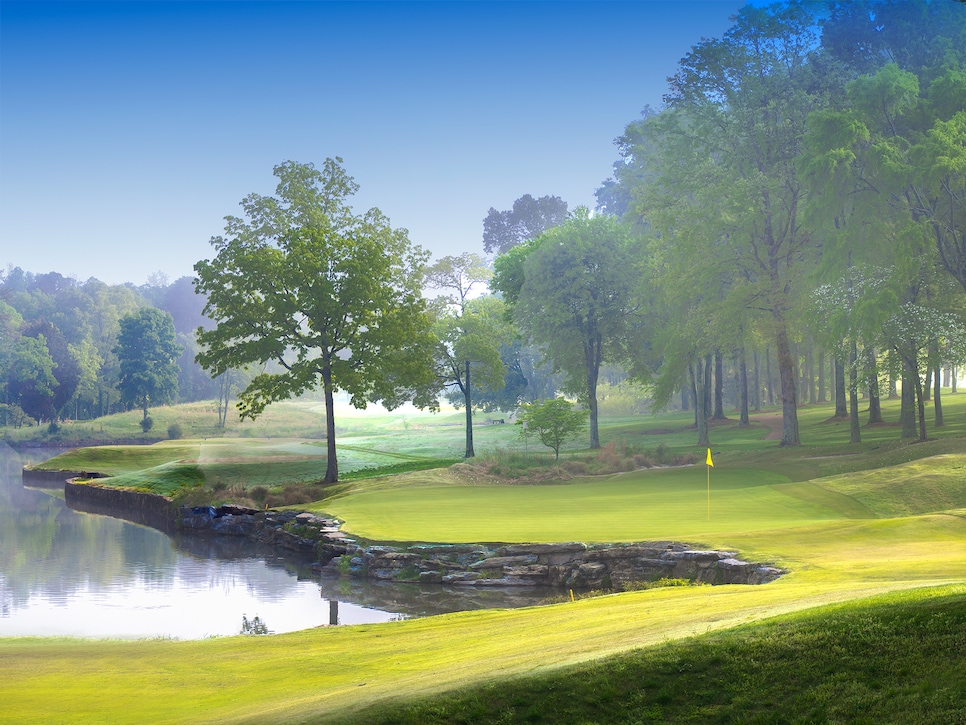 3 / 5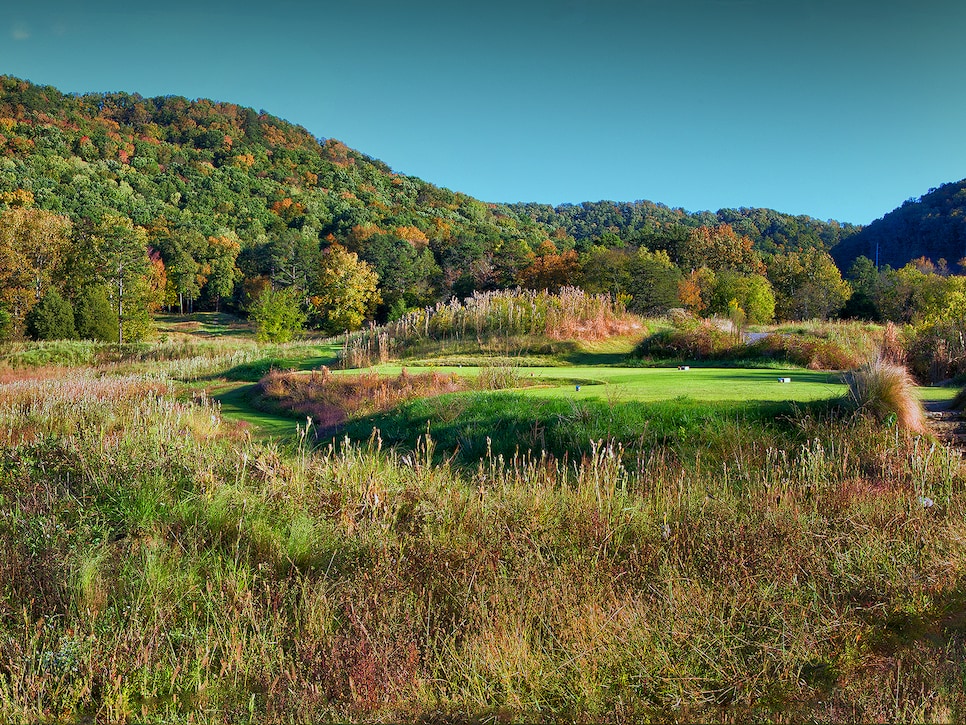 4 / 5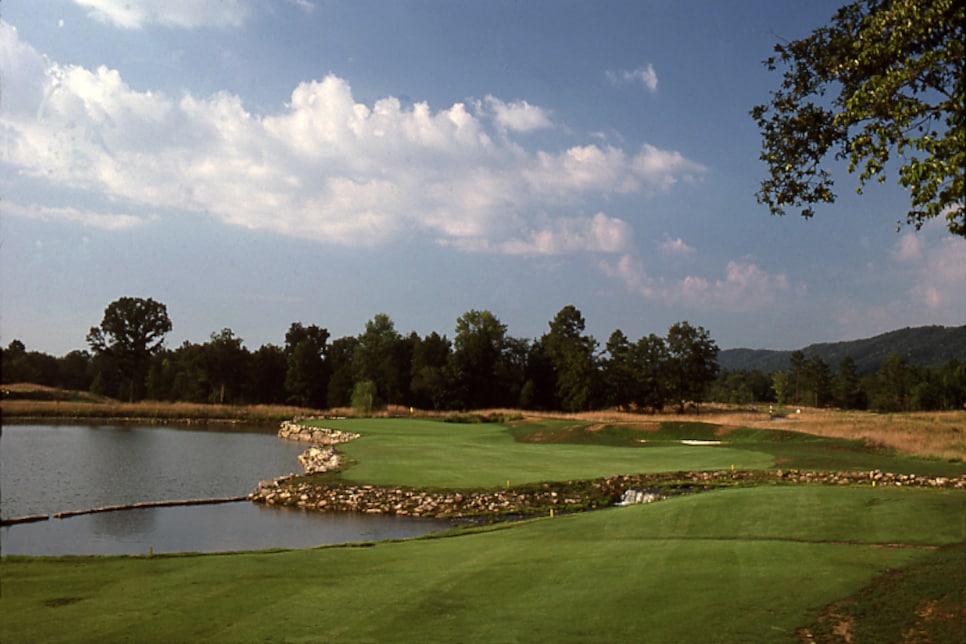 5 / 5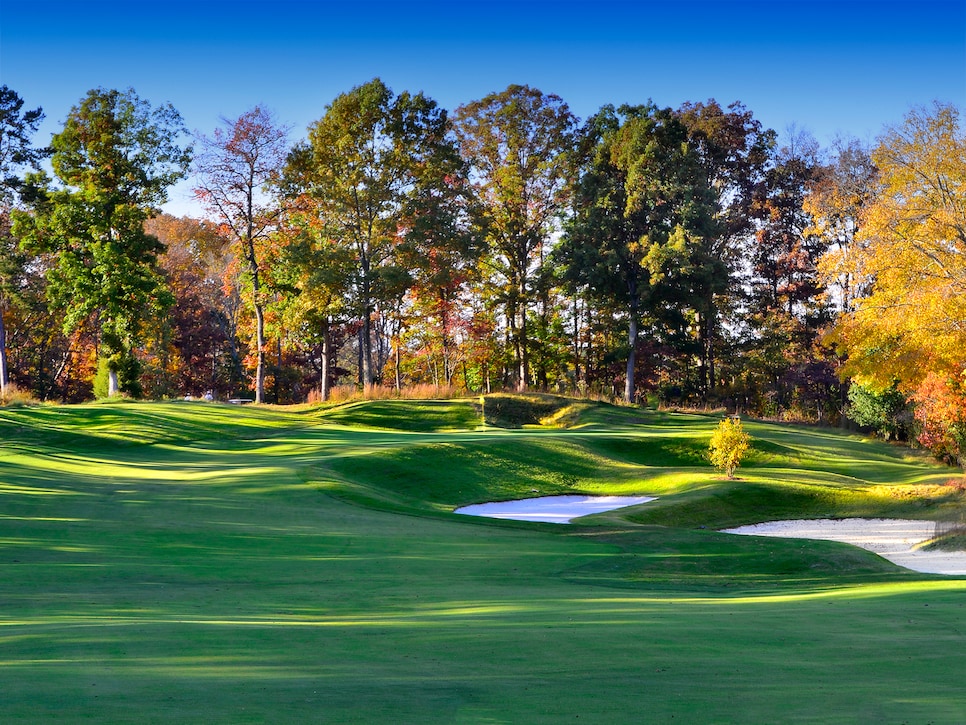 Overview
Considered radical in the early 1980s because of its acres of tall, native-grass rough, durable Zoysiagrass fairways and terrifying greens perched atop bulkheads of rock, today The Honors Course is considered a well-preserved example of Pete Dye's death-or-glory architecture. Other than reducing the contours in a couple of greens (particularly the 18th) in the late 1990s, and adjusting the bunkering in 2008, Dye left the course alone for most of his career. Georgia architect Bill Bergin did create a new practice facility at the club in 2015, and Gil Hanse and Jim Wagner touched everything up again in 2022.
Awards
100 Greatest: Ranked since 1987.
2023-'24 ranking: 31st.
Previous ranking: 28th.
Highest ranking: 21st, 1987-'88.
Best in State: Ranked 1st in Tennessee since 1987.

Panelists
Ratings from our panel of 1,900 course-ranking panelists
100 GREATEST/BEST IN STATE SCORES
Reviews
1 / 10
Review
"The recent restoration of The Honors Course by Gil Hanse is outstanding to say the least. Gil did not change an incredible Pete Dye design but just restored it and made it even better. The new Zoysia fairways are superb as are the new Tif Eagle Bermuda greens. The minor changes to the 10th and 11th greens restored them back to an earlier Dye design which improve the holes significantly. The restoration included major foundation work under all fairways and greens which will improve overall conditions for years to come. The Honors was already a superb golf course with great layout variety, shot options and challenge. The new improved conditioning will take this special place to a new level."
Read More
2022
2 / 10
Review
"Golf course has gone through a major revision in the last year, adding length and a number of design changes to some of the weaker greens. In particular, #10 and #11 greens have been improved to allow for more challenging pin positions and require precision approaches. Back tees have stretched the course to around 7500 yards so the challenge is obvious. This a course designed for championships and the improvements made have only added to that reputation."
Read More
2022
3 / 10
Review
"Somewhat underwhelmed with new renovation. New 10th and 11th greens are improved, but overall conditioning was still raw. Many areas of new turf struggling with lack of proper drainage for new zoysia grass. Kind of head scratching."
Read More
2022
4 / 10
Review
"What a spectacular place. The service, course, experience, food etc are all top notch. One of the best golf experiences you can have."
Read More
2021
5 / 10
Review
"What a cool place! Pure golf, in the best sort of way. Conditioning is off the charts and the Pete Dye features are magical in places. Be prepared to be humbled on the greens."
Read More
2021
6 / 10
Review
"The Honors Course was a wonderful experience. It's truly exceptional and you should jump at it if you get the chance. That being said, I was disappointed with the course as it is extremely repetitive. The two par-5s on the front are dogleg rights that go down a valley and finish to an elevated green. The two par 5s on the back are dogleg lefts that go down a valley and finish to an elevated green. Late in both nines, you circle clockwise around the pond to your left ... Nos. 7"
Read More
2021
7 / 10
Review
"One of the best courses in the country. Very difficult Dye design always in immaculate condition."
Read More
2018
8 / 10
Review
"Fantastic Pete Dye design that should be considered for one of his best routines. Great variety of angles of the tee and into the greens. In perfect Pete Dye fashion every hole feels like it bends one way or another. Incredible experience that if given the opportunity every golfer should jump at."
Read More
2018
9 / 10
Review
"One of the top courses in the country. A Pete Dye jewel. Every hole is unique and very well designed."
Read More
2018
10 / 10
Review
"Very interesting and challenging design with lots of variety. Nice heavily treed site. A first class experience in every way."
Read More
2018
Readers
Collection of reviews from our readers
There are no reader ratings yet
Reviews
There are no readers reviews yet. Be the first to write a review.