1 / 6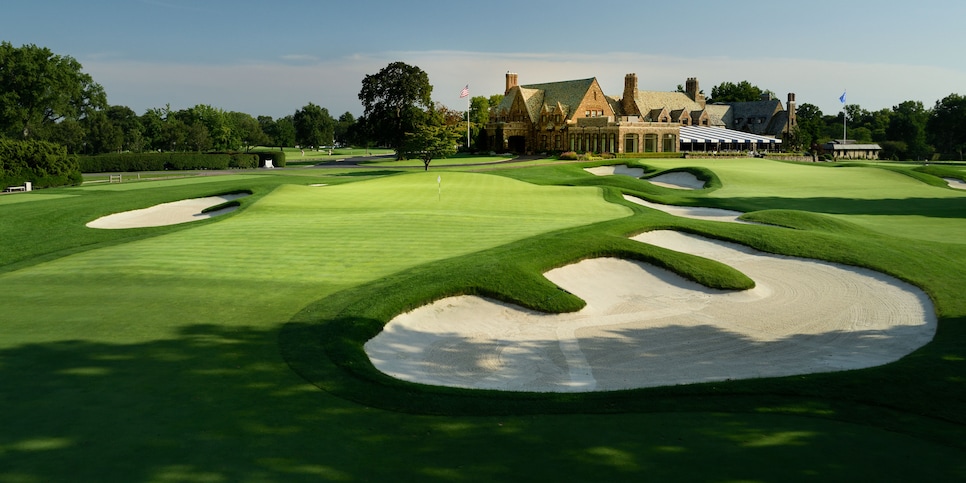 2 / 6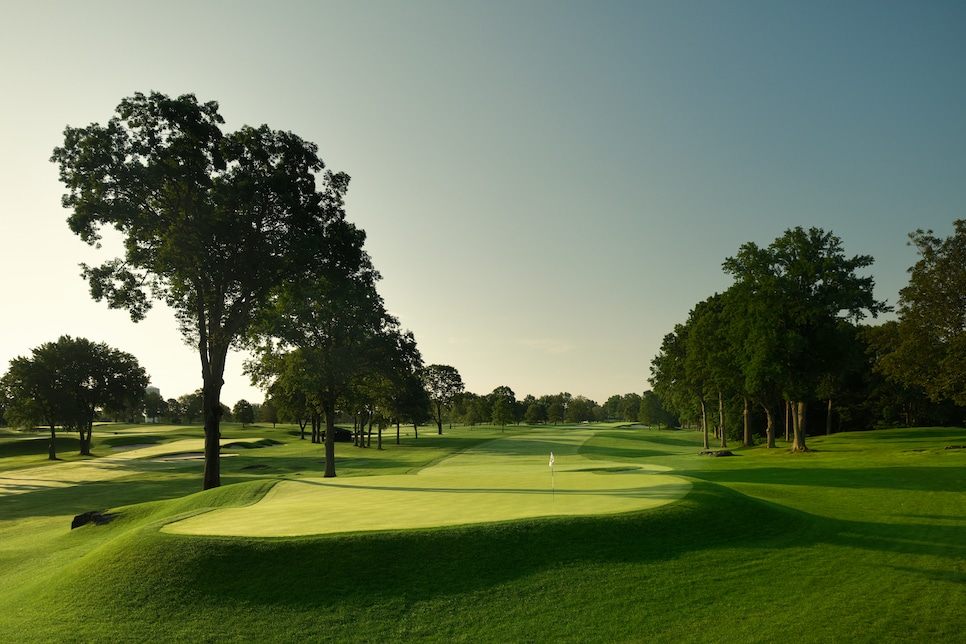 3 / 6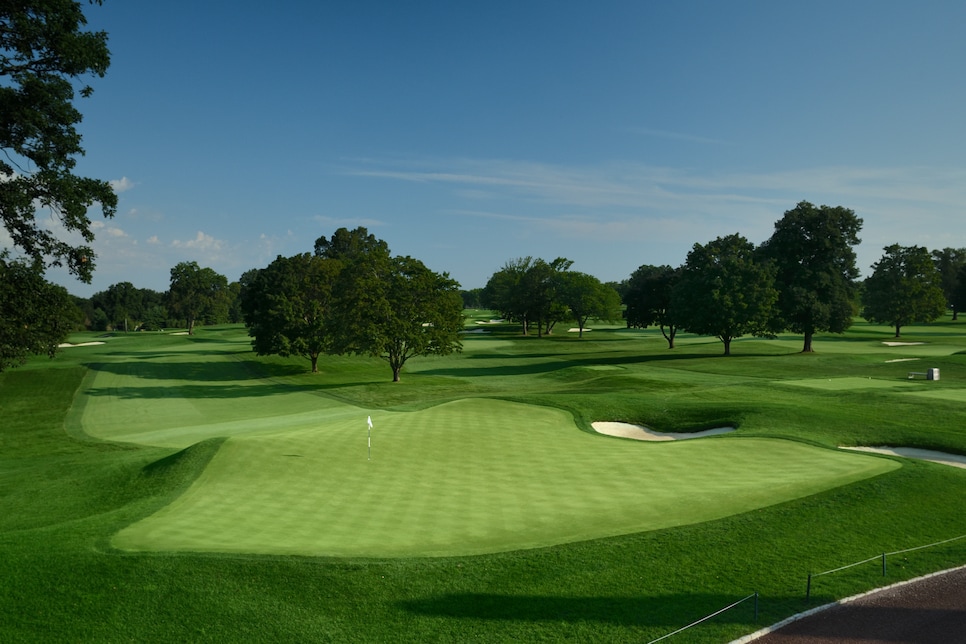 The 18th green at Winged Foot (West).
Dom Furore
4 / 6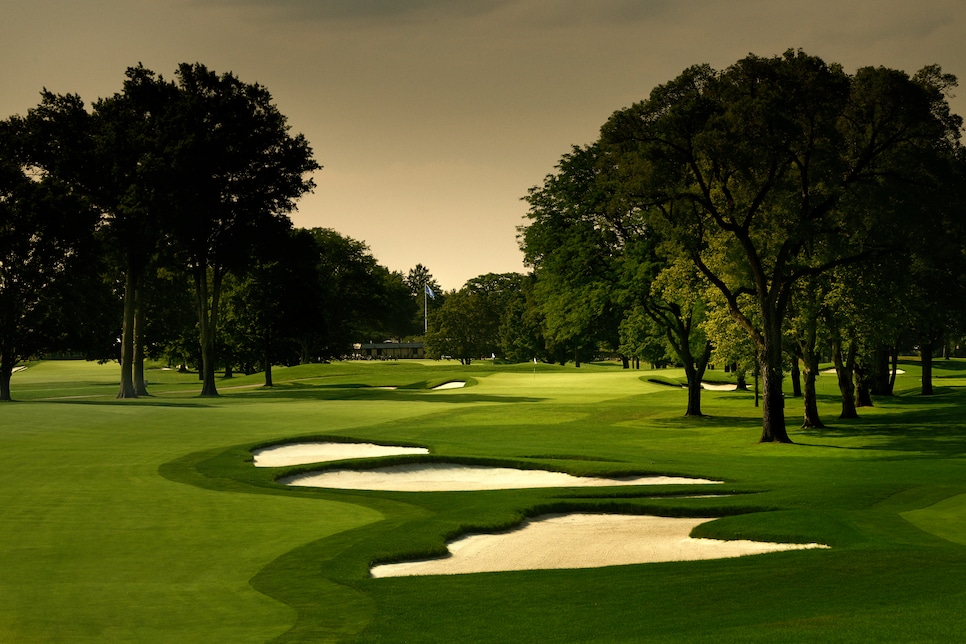 5 / 6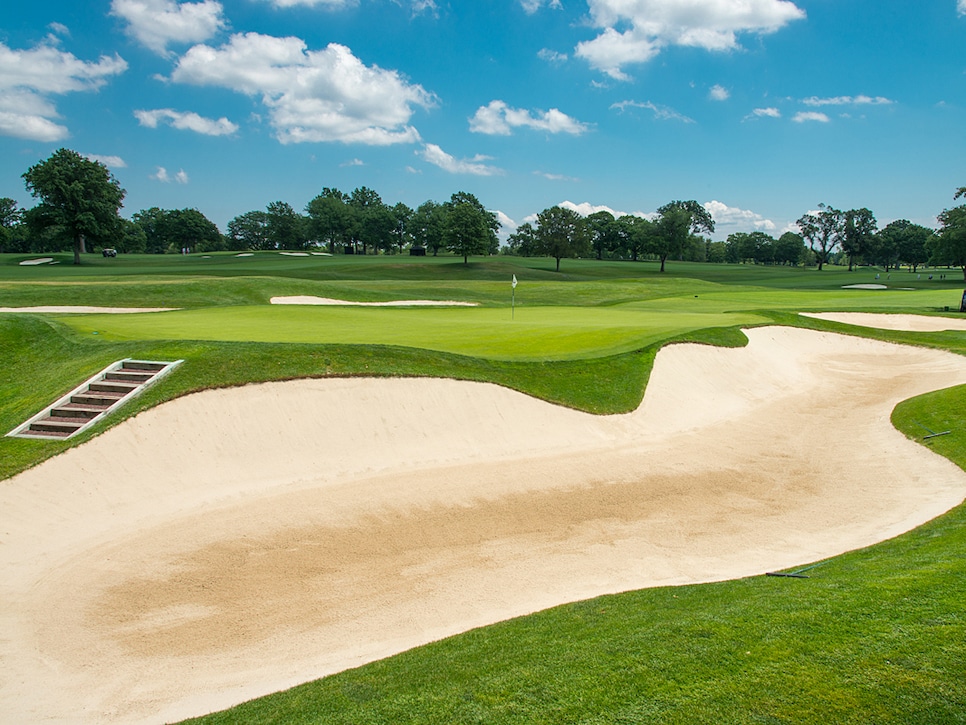 6 / 6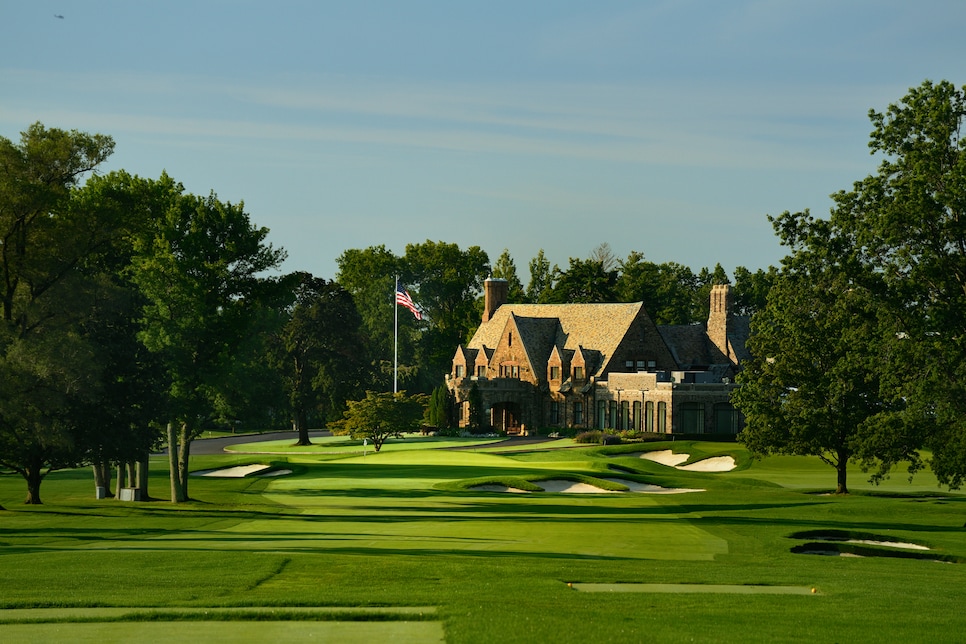 The ninth hole with the iconic Clifford Wendehack clubhouse in the background.
Dom Furore
Overview
Gone are all the Norway Spruce that once squeezed every fairway of Winged Foot West. It's now gloriously open and playable, at least until one reaches the putting surfaces, perhaps the finest set of green contours the versatile architect A.W. Tillinghast ever did, now restored to original parameters by architect Gil Hanse. The greens look like giant mushrooms, curled and slumped around the edges, proving that as a course architect, Tillinghast was not a fun guy. Winged Foot West was tamed by Bryson DeChambeau in winning the 2020 U.S. Open in September, but he was only competitor to finish under-par in his six-shot victory.
About
Designer
A.W. Tillinghast/(R) Gil Hanse
Awards
100 Greatest: Ranked since 1966.
2023-'24 ranking: 11th.
Previous ranking: 12th.
Highest ranking: 5th, 1985-1988.
Best in State: Ranked Top 5 in New York since 1977.
Current Ranking: 4th since 2019.
Watch our exclusive drone tour
Panelists
Ratings from our panel of 1,900 course-ranking panelists
100 GREATEST/BEST IN STATE SCORES
Reviews
1 / 10
Review
"An absolute masterclass in routing a championship-golf campus onto this plain, flat piece of property—though you do get some wind effects from the nearby Long Island Sound. Tillinghast's work on the greens here may only be second to Augusta National. You might fault the course for lacking more variety—but the more you play it, the more you appreciate the genius in the test on both 36 holes."
Read More
2022
2 / 10
Review
"One of the most iconic pieces of property in the country went under a major restoration before the 2020 US Open by Gil Hanse and his team. The course had massive tree removal opening up and restoring the original A.W. Tillinghast masterpiece. The green complexes are the most severe I have ever played and were restored to the original parameters. The challenge does not stop there though as your entire game will need to be razor sharp to have a chance of not bleeding out by the 10th tee. The complexes are protected by massive deep bunkers, collection areas, and steep embankments over the back in some areas. The course itself is immaculate playing firm and fast with not a blade of grass out of place. The course really does make you use every club in your bag. The course is the definition of Layout Variety as you must work the ball left, right low and high while shifting from short to long Par-3s,4's5's throughout the entirety of the round. Simply put it is one of those experiences that you can recall every single shot from your round."
Read More
2022
3 / 10
Review
"Winged Foot West is a pure test of golf. It is extremely challenging with firm conditions and some of the most masterful green complexes in the world. The course moves through the property and alternates between doglegs to the left and right, keeping the golfer on his/her toes. Tree maintenance and removal has created the ability to see multiple holes at a time, which adds to the experience. The golfer will likely hit every club in his/her bag at Winged Foot West, and this variety adds excitement to the round. This course receives high praise as one of the best in the world, and deserves every bit."
Read More
2022
4 / 10
Review
"Such a great test. You must be able to shape the ball in both directions, don't short side yourself with approaches, play conservatively and you will do better than trying to gamble. One beef is with some mowing lines as the primo angles require you actually try to hi it in the rough, such as on 2 and 6. Would be more appropriate to give the golfer those angles from short grass, I was told by caddie to put it in the rough in those 2 spots and did make par, but that's not what Tillie intended I'm sure."
Read More
2023
5 / 10
Review
"Narrow fairways and severe greens at blazing speeds. The course lacks interior points of interest beyond views of the clubhouse. Turf is medium firm. I found the course to be slightly overwatered with all interior spaces perfectly, if not excessively, greened. Course does not lend itself to a great deal of creativity on the tee. Restoration and recovery of green boundaries could allow for creativity in short game shot selection but the green speed is so excessive that it limits options to anything that will hold the surface. "
Read More
2022
6 / 10
Review
"Very demanding yet fair test....playing here day in and day out would bring the best out of one's game. Challenging holes from a distance perspective, dense and penal rough, deep bunkers, firm and fast greens that slope severely from back to front on most holes. Despite being one of the most challenging courses one will play, it is hard to lose a ball and play moves briskly as a result. Beautiful set of par 3's all of which could be considered the signature hole. Most bunkers have a 4-12in face of fescue that give them a unique and menacing look. Wonderful set of green complexes that are terrifying at times but never unfair....the 18th green looks wild hitting into but is not unfair once on the surface"
Read More
2022
7 / 10
Review
"The historical significance and character of this golf course can be measured in remarkably manicured green contours that vary in size, shape and tilt. There are 7 false fronts that can leave a ball residing just off the green farther away from the hole on the next shot than the previous. With limited elevation change, virtually no water hazards and somewhat repetitive tree-lined long par 4s, the course lacks a bit in layout variety and distinctiveness. But that is made up in spades via pure challenge with length, numerous strategically placed bunkers galore in addition to mind numbing putting/chipping difficulty."
Read More
2020
8 / 10
Review
"History and ambience are top echelon. Super tough, but fair. Just looking at the green complexes from the fairways makes me excited to hit the shot. And, wonderful conditioning. Putts that start on line have a better chance of going in than at most other places. One of the best clubhouses in the golf world and the old school locker room is a highlight of the visit. Take advantage of any opportunity when offered a tee time."
Read More
2018
9 / 10
Review
"Walking on these Tillinghast greens, knowing the greats of the game have studied the same putts and competed in the same footsteps, adds to the greatness and timelessness of this course."
Read More
2020
10 / 10
Review
"As good as everyone says it is, especially after the recent work to the course. Try to score one of these coveted tee times at Winged Foot if you can."
Read More
2018
Readers
Collection of reviews from our readers
There are no reader ratings yet
Reviews
There are no readers reviews yet. Be the first to write a review.