1 / 6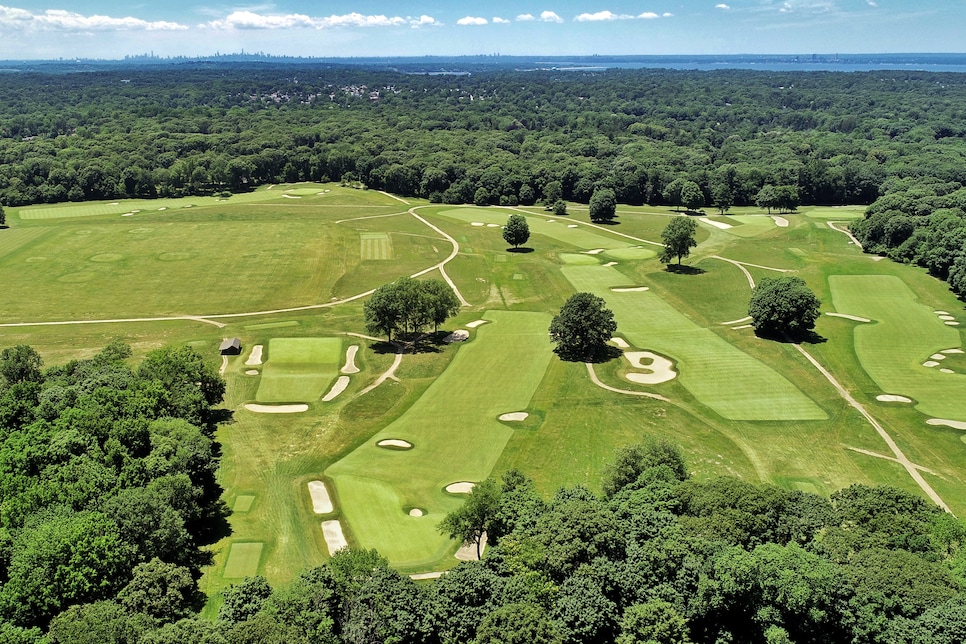 2 / 6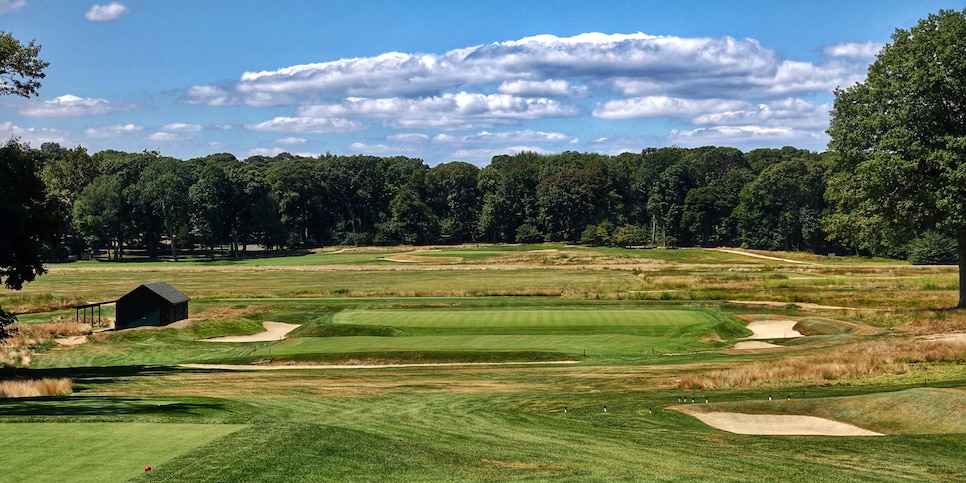 3 / 6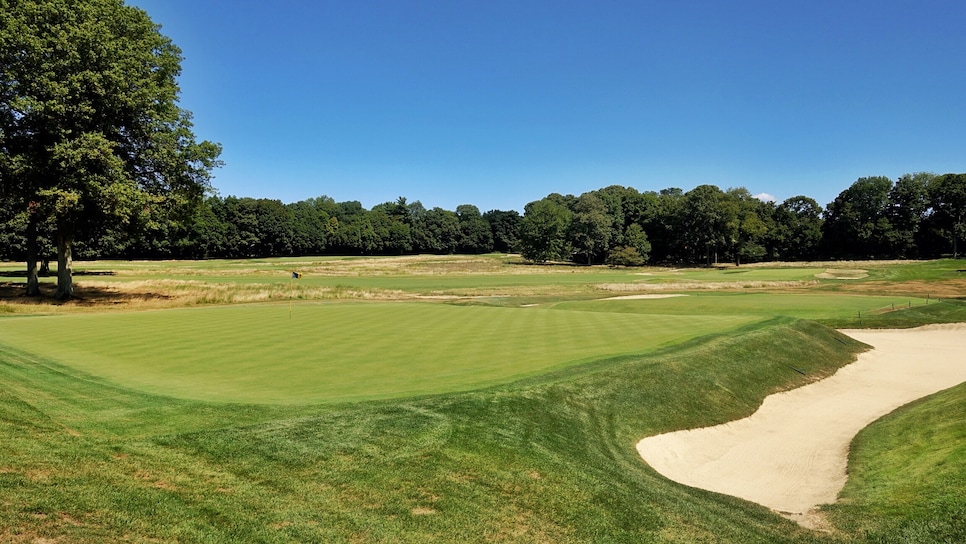 4 / 6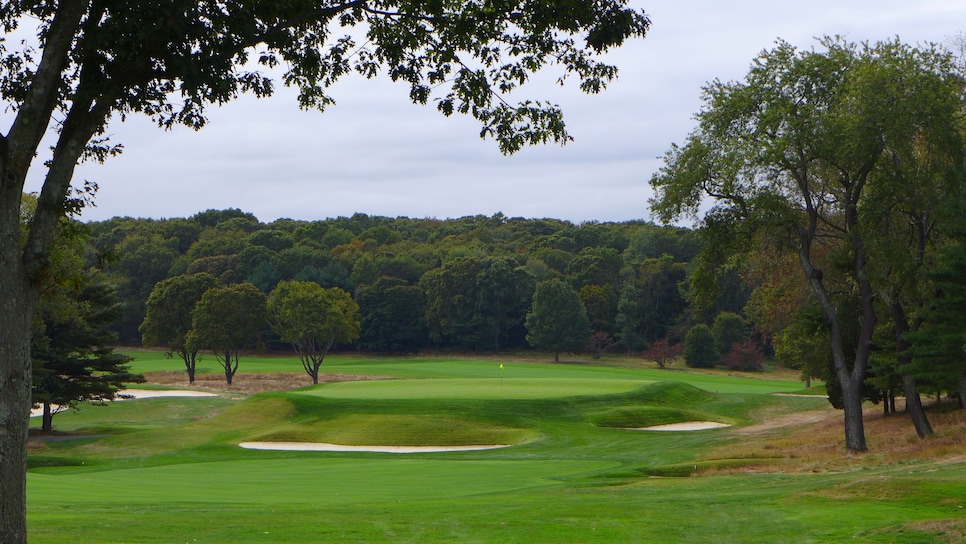 5 / 6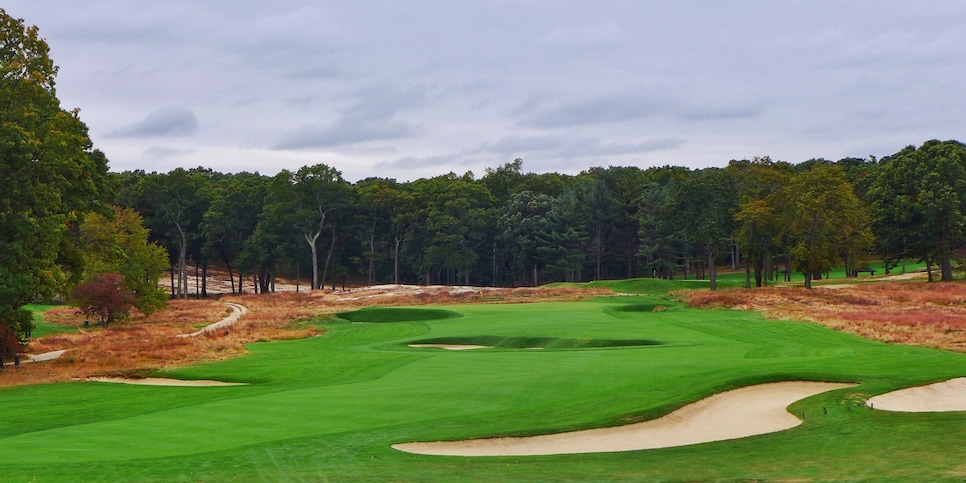 6 / 6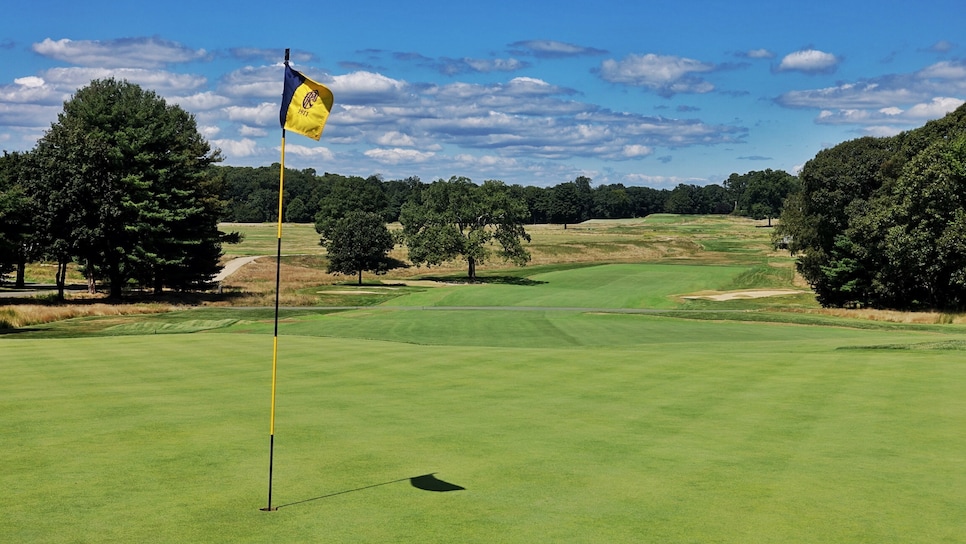 Overview
C.B. Macdonald designed Piping Rock right after he completed National Golf Links, and just as he did there, Macdonald peppered Piping Rock with versions of his favorite design concepts, including a canted Redan green and a Road Hole based on the 17th at St. Andrews. But it was at Piping Rock, not National, where Macdonald first introduced what has become his most imitated hole, the Biarritz. It's the ninth hole at Piping Rock, with a green 60 yards deep, bisected two-thirds of the way back by a six-foot-deep trench. Designer Bruce Hepner recently enhanced the course by removing trees, reinstating old cross-bunkers, recapturing green sizes and adding tightly mown areas green surrounds to some holes. But he didn't change the design. Piping Rock had great bones to begin with.
About
Designer
Charles B. Mac Donald
Awards
100 Greatest: Ranked since 2023.
2023-'24 Ranking: 97th.
Previous ranking: 109th.
Highest Ranking: 97th.
Second 100 Greatest: Ranked 2019-'22.

Best in State: Ranked Top 10 in New York from 2011-2012; Top 15 from 1995-2009, 2013-2014, & since 2017; Top 20 from 2015-2016.
Current Ranking: 15th since 2019.
Panelists
Ratings from our panel of 1,900 course-ranking panelists
100 GREATEST/BEST IN STATE SCORES
Reviews
1 / 6
Review
"Playable yet not easy for the lower handicap players due to the bunkering and challenging green contours. Several solid renditions of the Macdonald and Raynor template holes with the Redan, Long, Biarritz, "
Read More
2022
2 / 6
Review
"Piping Rock is a historic golf club designed by C.B. Macdonald. It is an incredible place to visit as you can feel the history in every corner of the grounds. Further, there are some great golf holes, including the wonderful collection of par 3 holes, the excellent rendition of the road hole and the awe inspiring 13th hole with one of the best green complexes in golf. Rarely do I play a golf course that could use some trees, but Piping Rock's front 9 is certainly in that category"
Read More
2022
3 / 6
Review
"Decent Template holes here. I enjoy seeing what they did with the land for areas that weren't available to use templates do the land options. Piping rock condition was very firm and played very fast long the ground. Giving the player multiple options around the green and entering the green complexes."
Read More
2022
4 / 6
Review
"Great course, and definitely one that would be fun to play every day. Belongs near the top of the MacDonald/Raynor portfolio!"
Read More
2018
5 / 6
Review
"Front 9 is an excellent mix of holes, Back 9 not as strong. Fun playing template holes, even though not quite the caliber of the most famous ones (Road Hole)"
Read More
2018
6 / 6
Review
"Excellent C.B. Macdonald course and beautiful club. One of my all time favorites to play."
Read More
2018
Readers
Collection of reviews from our readers
There are no reader ratings yet
Reviews
There are no readers reviews yet. Be the first to write a review.