1 / 4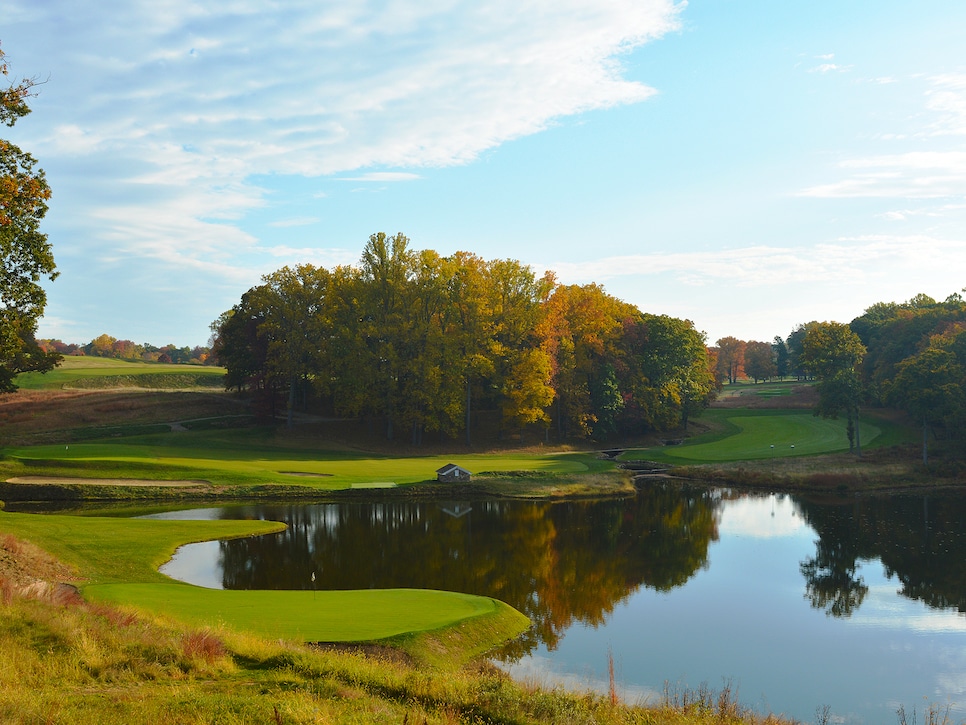 Courtesy of Somerset Hills CC
2 / 4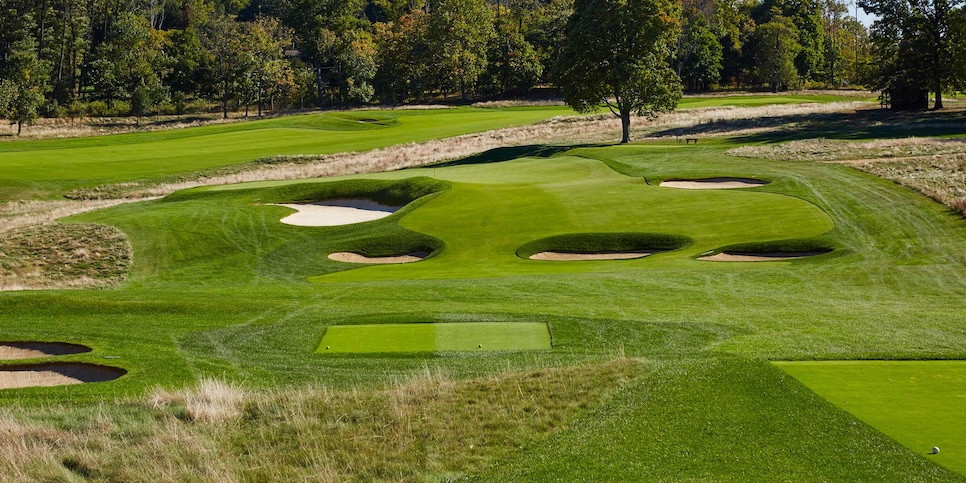 3 / 4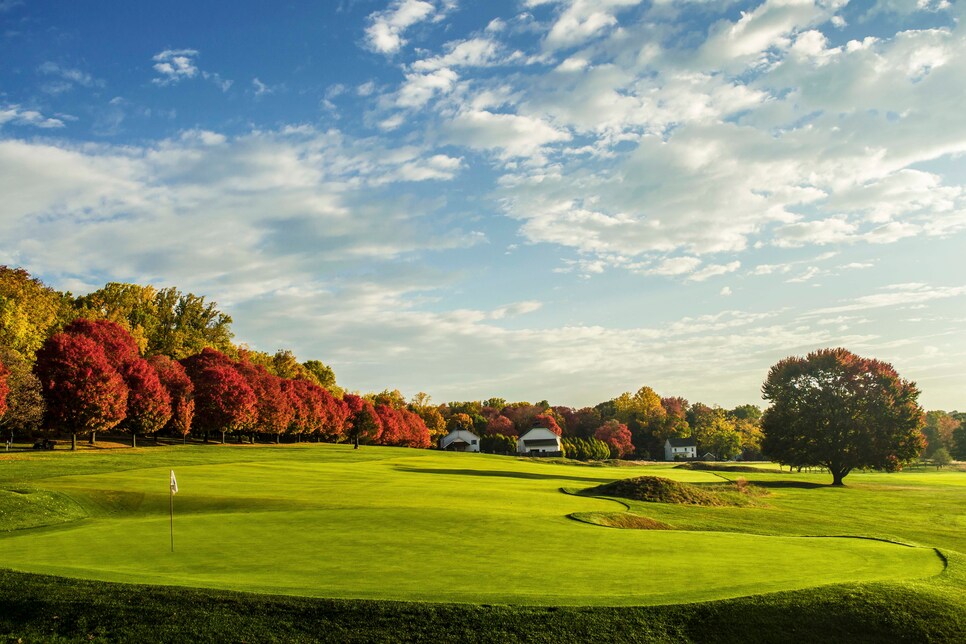 Courtesy of Somerset Hills
4 / 4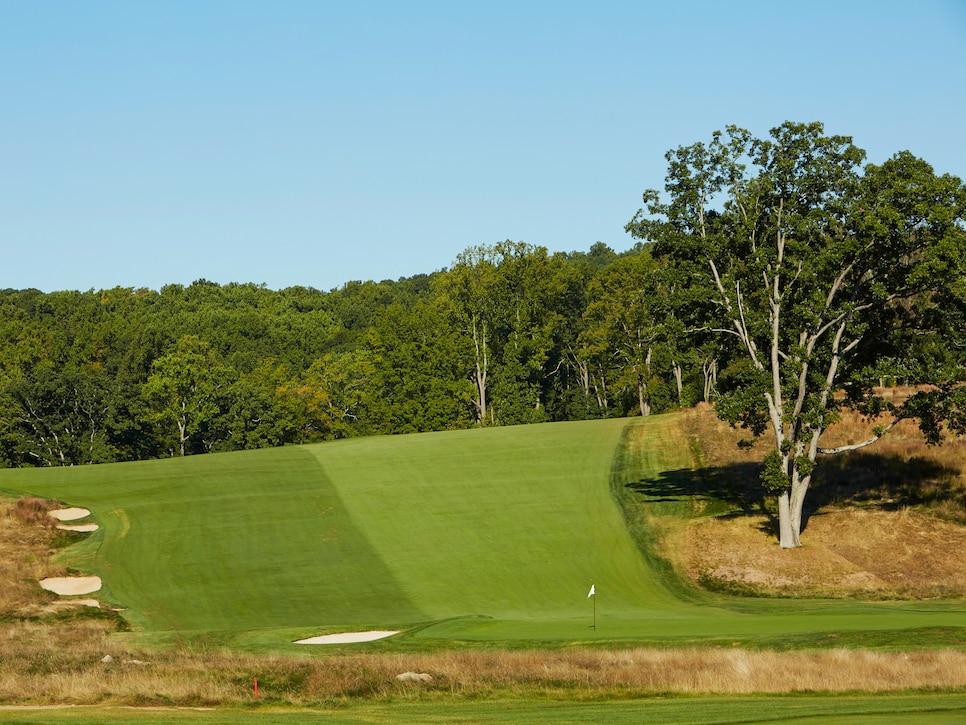 Overview
Somerset Hills is another marvelous A.W. Tillinghast design, one of the few that has remained virtually unchanged since it opened in 1918. So it may be the most authentic Tillinghast course on the 100 Greatest. It's a charming, laid-back design that works through seemingly undisturbed rolling terrain, past rock outcroppings and around small-but-distinctive water hazards. Tilly designed this with a spoonful of whimsy, with "dolomite" mounds edging one green and startling knobs within another putting surface. Like Baltusrol Upper, Somerset Hills has a Tillinghast version of a Redan par 3.
About
Designer
A.W. Tillinghast
Awards
100 Greatest: Ranked since 1985.
2023-'24 ranking: 57th.
Previous Ranking: 50th.
Highest Ranking: 41st, 2013-2014.
Best in State: Ranked in Top 5 in New Jersey from 1981-2009 & since 2013; Top 10 from 2011-2012.
Current ranking (and previously): 3rd.
Panelists
Ratings from our panel of 1,900 course-ranking panelists
100 GREATEST/BEST IN STATE SCORES
Reviews
1 / 7
Review
"A tough tee time to get, but one that is definitely worth the effort, Somerset Hills is your ideal member's course with amazing conditions, wonderful variety, and just enough challenge to keep good players engaged without alienating weaker players. The whole club is understated and the course itself features several world class holes such as the par 3 2nd Redan, par 4 boomerang 11th, and par 4 14th. These greens feature incredible variety and are a real highlight of the course. This is a golf course you immediately want to go back out and replay after finishing and is one of the best in the Northeast."
Read More
2022
2 / 7
Review
"Absolutely stunning golf course. Great property and use of the land. Perhaps the most diverse routing I have played. I used 13/14 clubs in the bag. Great walk that should not be passed up if you get an invite. Smaller membership that wants to keep the family feel of the club. Flies under the radar in the northeast."
Read More
2022
3 / 7
Review
"This is one spectacular golfing experience and my new favorite course I've had the privilege to evaluate. Two very different nines makes this such a fun and challenging overall experience. The first two holes are spectacular with a long par 4 start to a downhill approach and large undulated and fast green. The #2 hole Redan and #8 are two of the best par 3's I've played anywhere. Natural beauty abounds everywhere on this very private and special course only to be outdone by the warm and gracious hospitality and classic style facilities and old charm locker room. The conditions were fantastic and greens rolled very true and fast. Wow."
Read More
2022
4 / 7
Review
"This place is special and one of my favorite Tillinghast courses. If you haven't seen Somerset, you must go! The recent bunker and tee work looks great as does the restoration of long range views and back drops. The course is not "over conditioned" and plays great. Could set the standard for classic designs. One of Tillinghast's best."
Read More
2022
5 / 7
Review
"The way it should be, from the creativity of the design, the originality of the greens, the understated locker room, pro shop and clubhouse...even to the fact that members can carry their own bag whenever they want."
Read More
2021
6 / 7
Review
"Not one of my favorites, too many blind tee shots. Other quirks include 10 fairway littered with range balls and the inability to hit one in the fairway on 17 due to the severity of the left to right slope. Great greens and good conditioning."
Read More
2021
7 / 7
Review
"My favorite course in America. Tough but playable, great experience."
Read More
2018
Readers
Collection of reviews from our readers
There are no reader ratings yet
Reviews
There are no readers reviews yet. Be the first to write a review.