1 / 6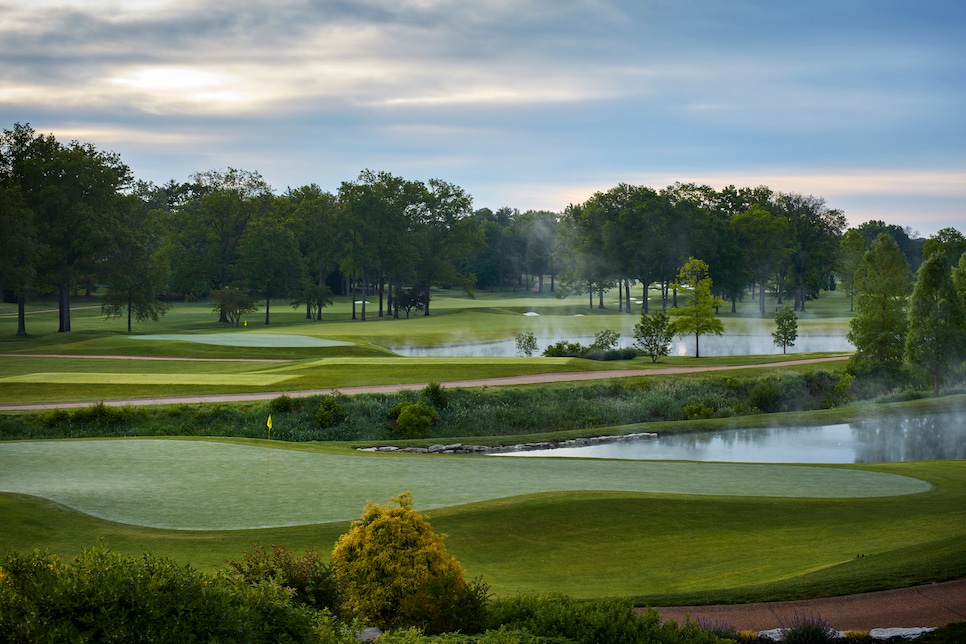 2 / 6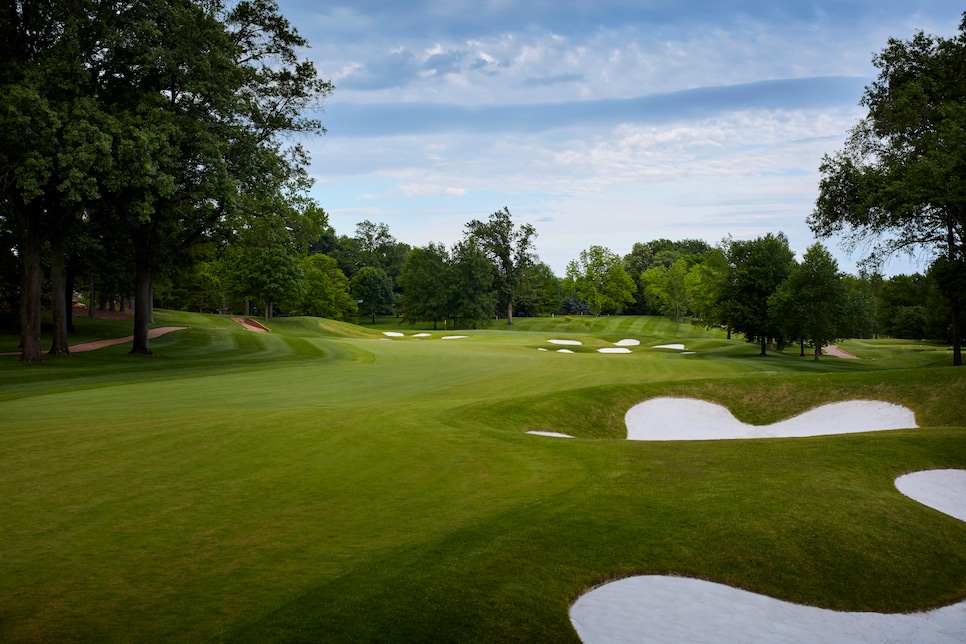 3 / 6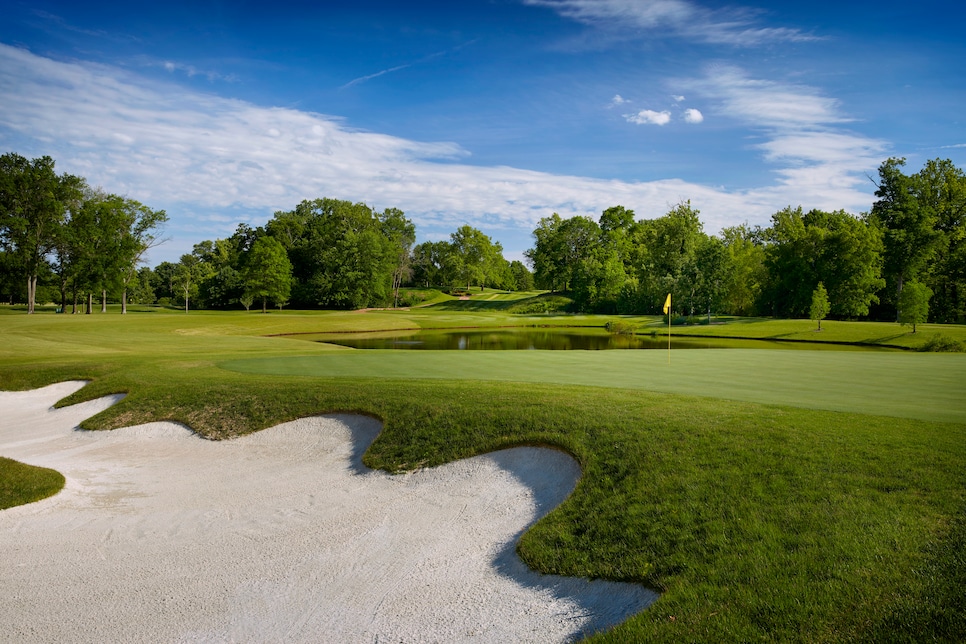 4 / 6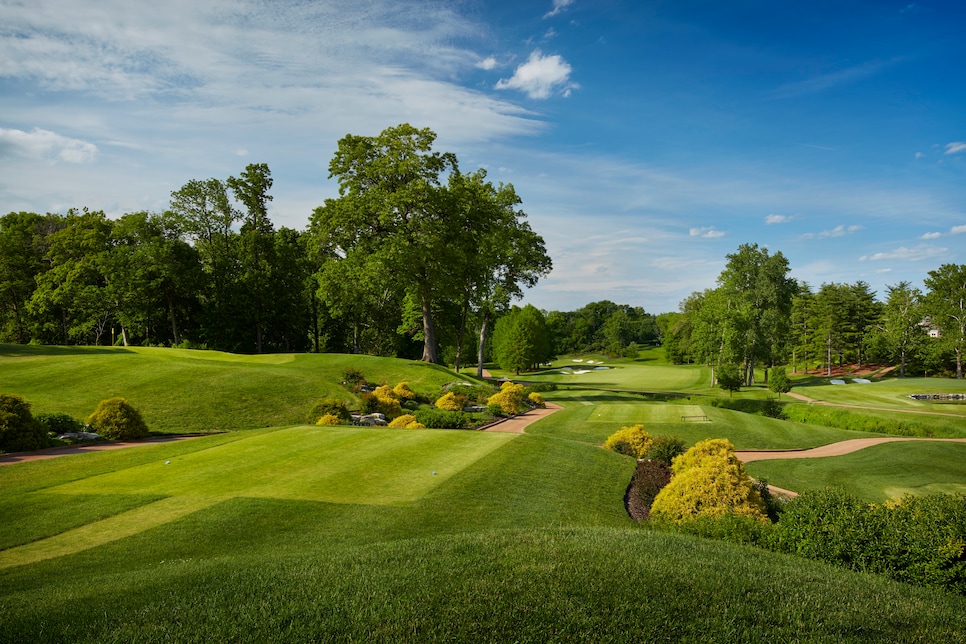 5 / 6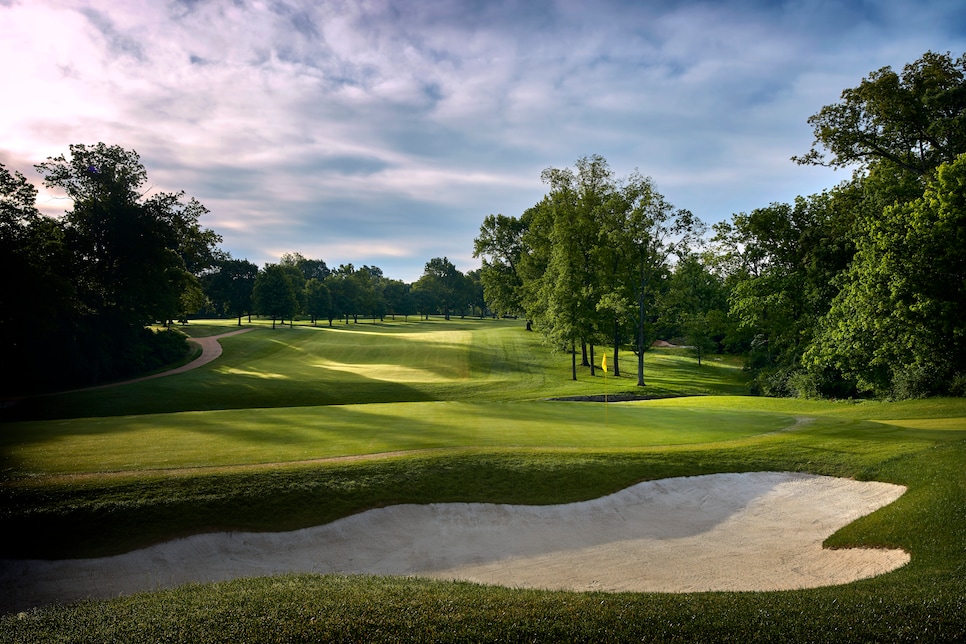 6 / 6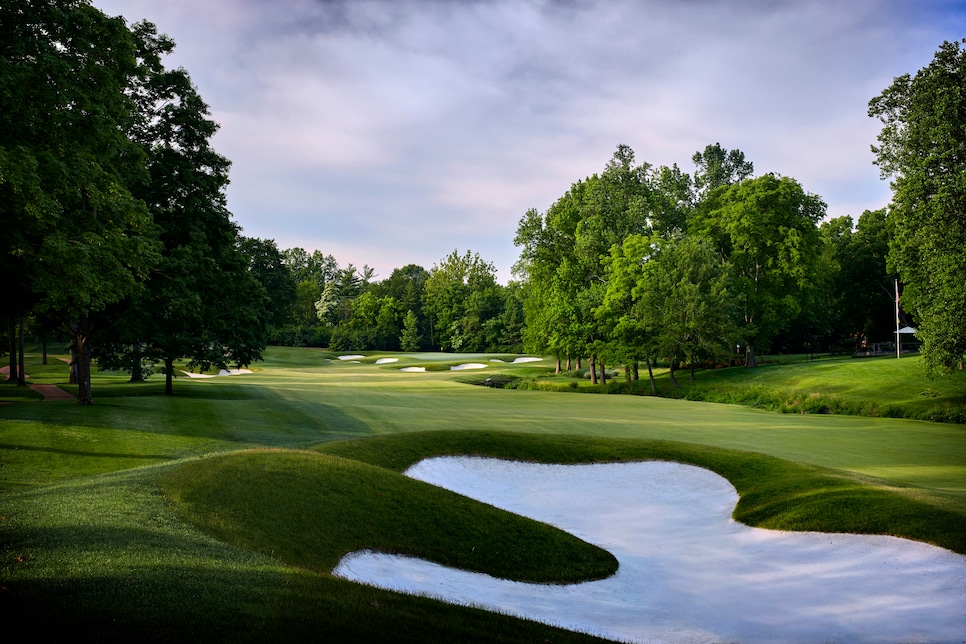 Overview
Once the darling of the USGA, which awarded this Robert Trent Jones design the 1965 U.S. Open, making it the second youngest course to host an Open in the 20th Century (after Northwood in Dallas), Bellerive is now favored by the PGA of America, which successfully concluded the 2018 PGA Championship on it. The polished course that hosted the PGA is a far cry from the immature one of 1965. Hardwoods along holes now have 50 years worth of growth, fairways are now Zoysia and architect Rees Jones has replaced his father's bunkering with that of his own style, positioned farther off the tees to challenge big hitters. Rees also filled in a pond in front of the 17th green and added chipping areas next to several putting surfaces.
About
Designer
Robert Trent Jones, ASGCA/(R) Rees Jones, ASGCA
Awards
Second 100 Greatest: Ranked since 2015.
2023-'24 ranking: 169th.
Previous ranking: 165th
100 Greatest: Ranked from 1966-2004.
Highest ranking: No. 47, 1985-'86.
Best in State: Ranked first, 1985-2003, 2017-'20. Ranked second, 2013-'16. Ranked third, 2021-'22. Ranked fifth, 2011-'12. Ranked inside the top five since 1977.
Panelists
Ratings from our panel of 1,900 course-ranking panelists
100 GREATEST/BEST IN STATE SCORES
Reviews
1 / 7
Review
"Bellerive is a big tournament test of a golf course. The rough is thick and the greens large but challenging. It probably appeals more to pros and low handicappers and just beats up everyone else. Very good conditioning and all the history in the clubhouse is worth the look."
Read More
2021
2 / 7
Review
"Former major championship venue and it delivers as such. Firm and fast fairways with long thick rough. The greens are fast and smooth. The long par-5 8th and the short par-4 11th are beautiful and fun to play."
Read More
2021
3 / 7
Review
"One of the top courses in St. Louis to play. The Rieve has a great variety of holes and greens. Getting to the green is only half the battle. You really have to play the right approach and putt well to get around the course. That said, it isn't so hard that I wouldn't enjoy it as a high handicapper."
Read More
2020
4 / 7
Review
"Among the 15 courses I have played in Missouri, Bellerive is overall the best. Good test for the pros but can be difficult for the average player."
Read More
2018
5 / 7
Review
"Championship course that has been renovated many times."
Read More
2018
6 / 7
Review
"Great layout and club atmosphere. Call in sick if you are invited!"
Read More
2018
7 / 7
Review
"The "go-to" course in St. Louis."
Read More
2018
Readers
Collection of reviews from our readers
There are no reader ratings yet
Reviews
There are no readers reviews yet. Be the first to write a review.