1 / 8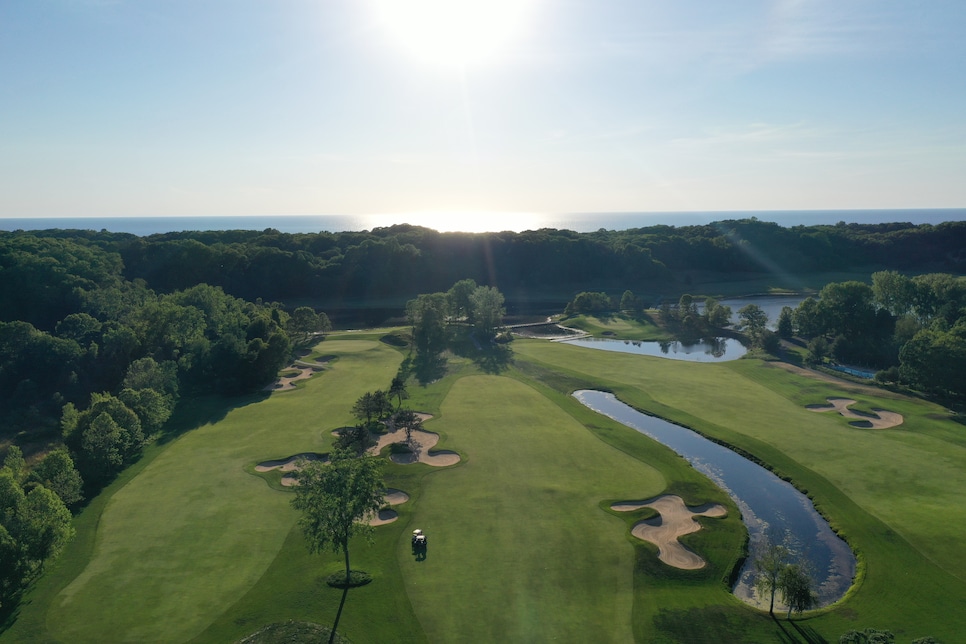 2 / 8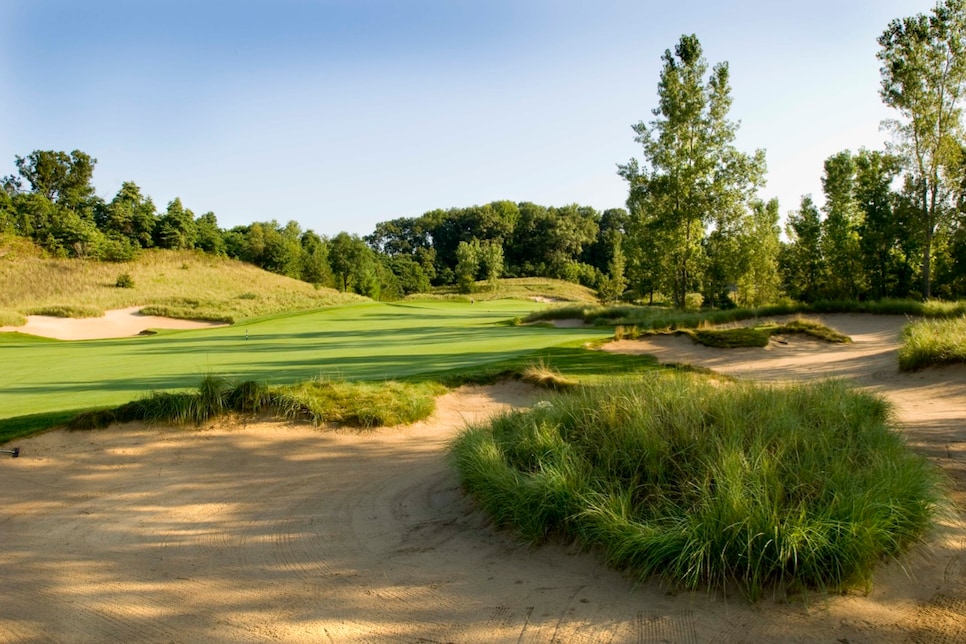 3 / 8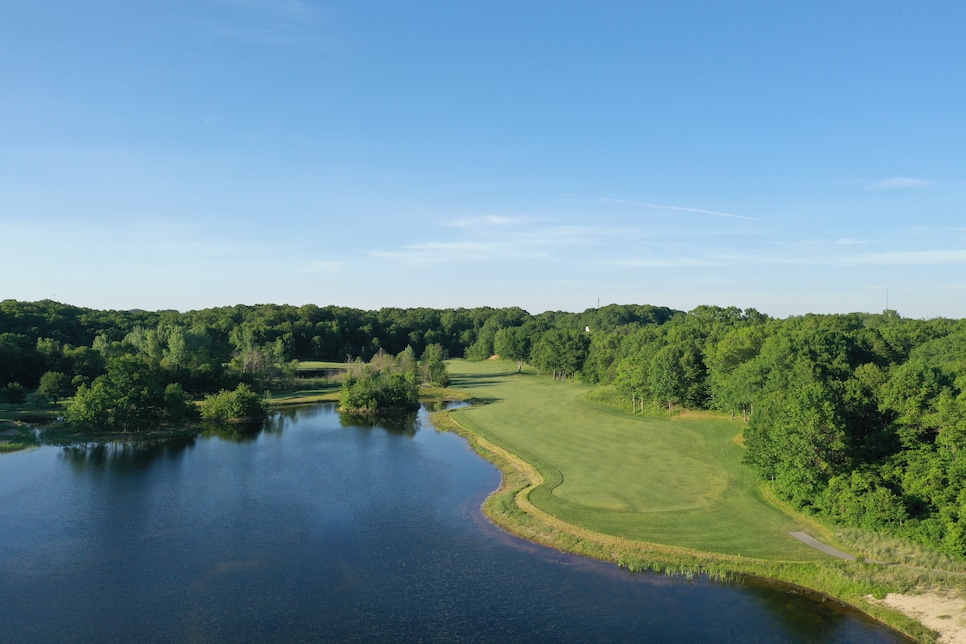 4 / 8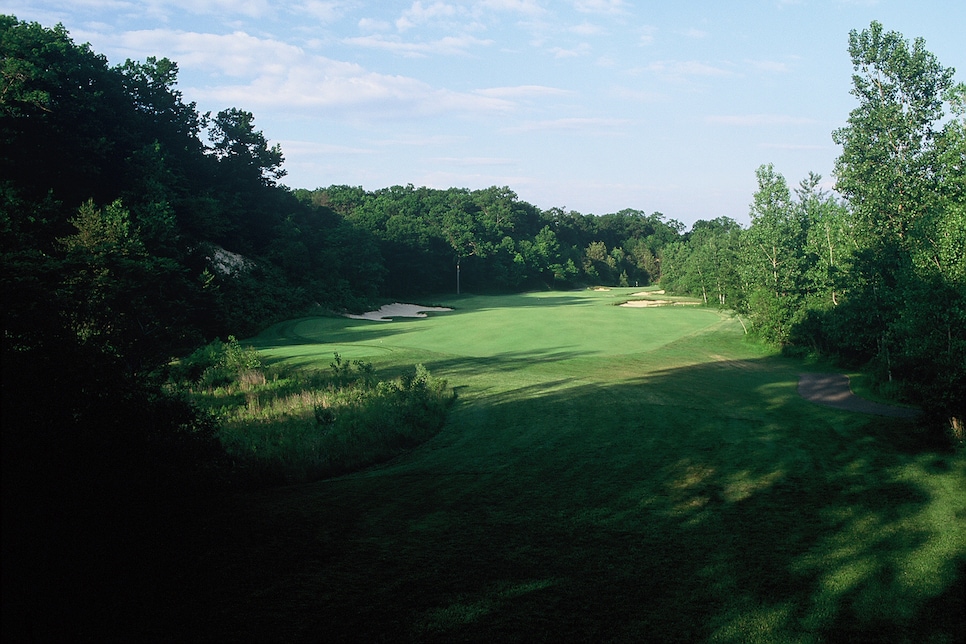 5 / 8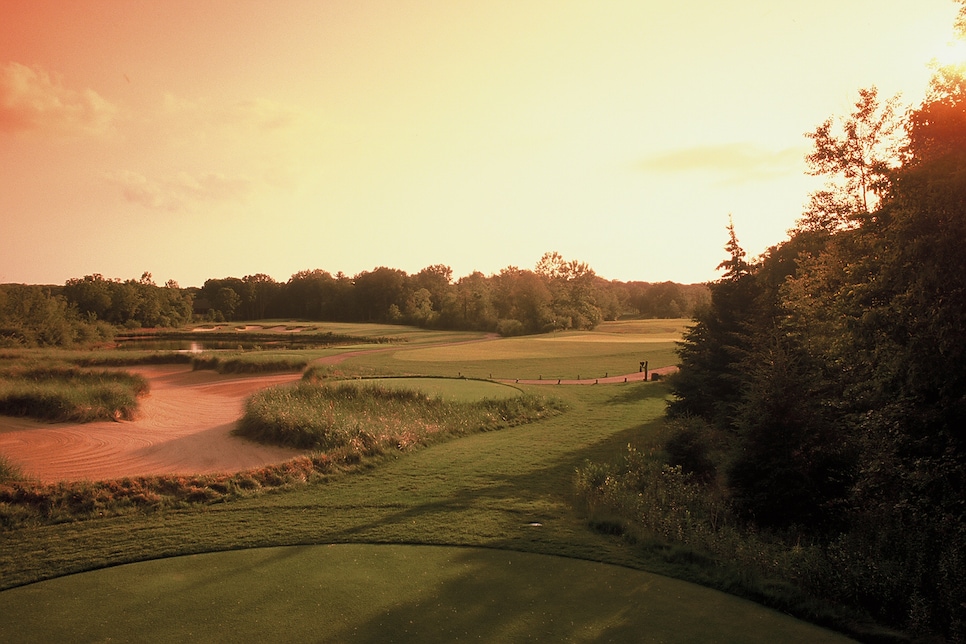 6 / 8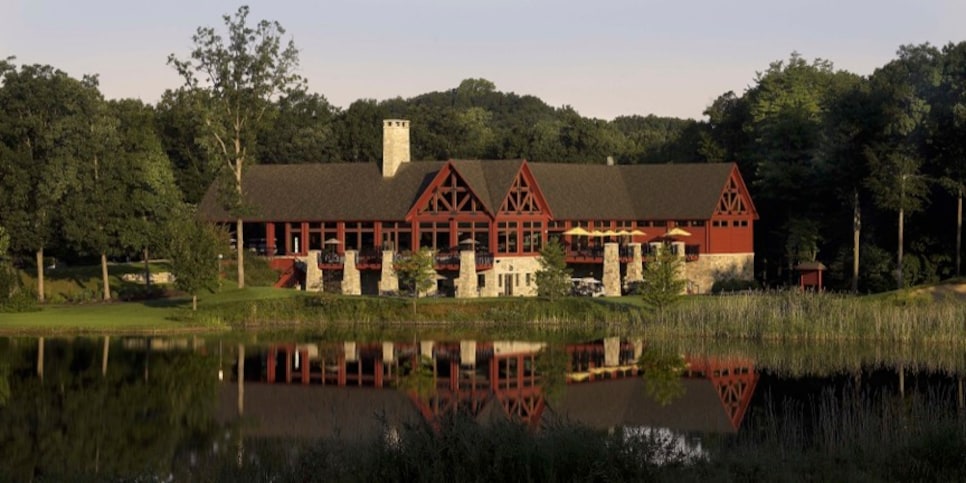 7 / 8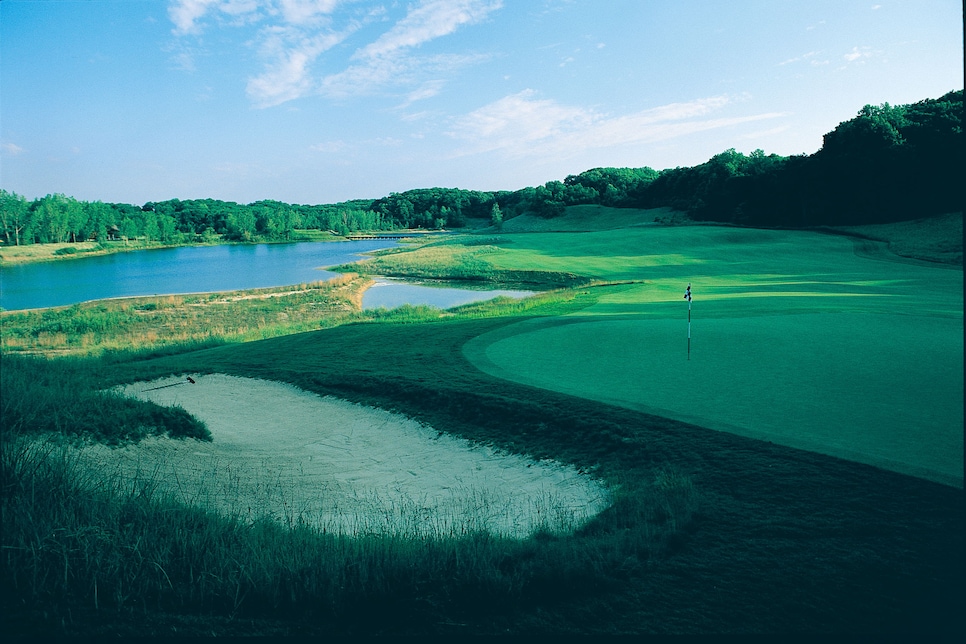 8 / 8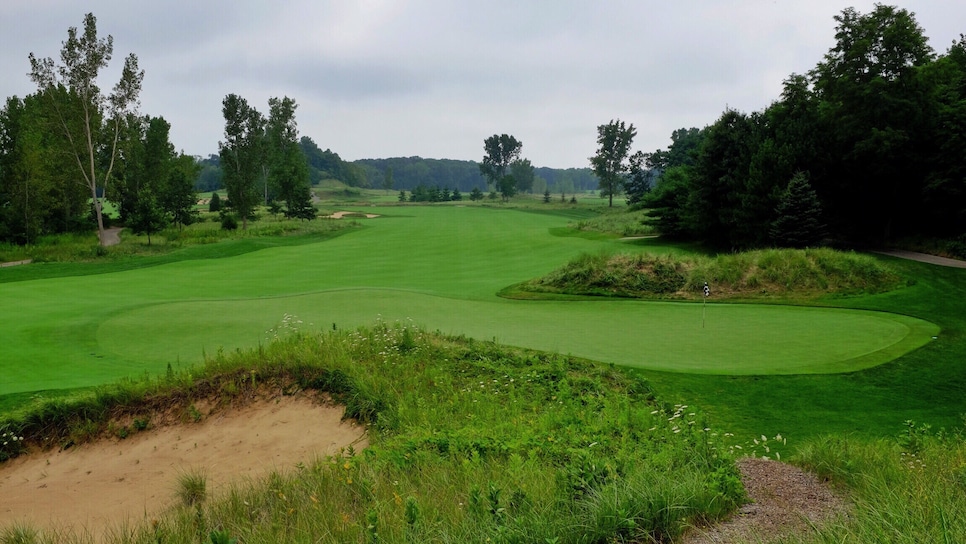 Overview
Anyone who has ever played Mike Keiser's terrific nine-hole Dunes Club in New Buffalo, Mich.—one of the best nine-hole courses in America, if not the best—is familiar with the "lost dunes" that exist along that stretch of Lake Michigan in southeast Michigan. Lost Dunes Golf Club, a half hour north along the same sand ridge, was created from an old sand quarry, lined on three sides by 60-foot-tall forested sand dunes, bottomed by two deep pit lakes and traversed through the center by I-94. (Nothing wrong with that: No. 5 Oakmont is bisected by the Pennsylvania Turnpike.) There was still plenty of sand left in the quarry, which allowed Doak and his team to create some vast sandy waste areas as well as windblown dunes-style bunkers. Since the greens were shaped from native sand, the green contours are very bold. "The wildest set of greens I've ever built," said Doak soon after it opened. When Keiser played the course on opening day, he was considering hiring Doak to design Pacific Dunes. "I can't have him build these kind of greens for the retail golfer," Keiser said. "Doak's a professional," he was told by another in his group. "He'll give you whatever you want." Sure enough, Doak was hired for Pacific Dunes, and the Bandon course now ranks No. 18 in the nation.
About
Designer
Tom Doak/Tom Mead
Awards
Second 100 Greatest: Ranked since 2013.
2023-'24 ranking: 190th.
Previous ranking: 186th.
Highest ranking: No. 116, 2013-'14.
100 Greatest: Ranked 63rd, 2007-'08.
Best in State: Ranked fifth, 2011-'12, 2015-'16. Ranked inside the top 5, 2003-'07. Ranked sixth, 2013-'14, 2017-'20. Ranked seventh, 2021-'22. Ranked inside the top 10, 2001, 2009.
Panelists
Ratings from our panel of 1,900 course-ranking panelists
100 GREATEST/BEST IN STATE SCORES
Reviews
1 / 2
Review
"Aesthetically pleasing with challenging greens and a terrific layout ensuring you'll use all the clubs in your bag."
Read More
2018
2 / 2
Review
"Great course in a beautiful setting. Green complexes are outstanding. Clubhouse ambiance is noticed along with beautiful on site accommodations."
Read More
2018
Readers
Collection of reviews from our readers
There are no reader ratings yet
Reviews
There are no readers reviews yet. Be the first to write a review.