1 / 5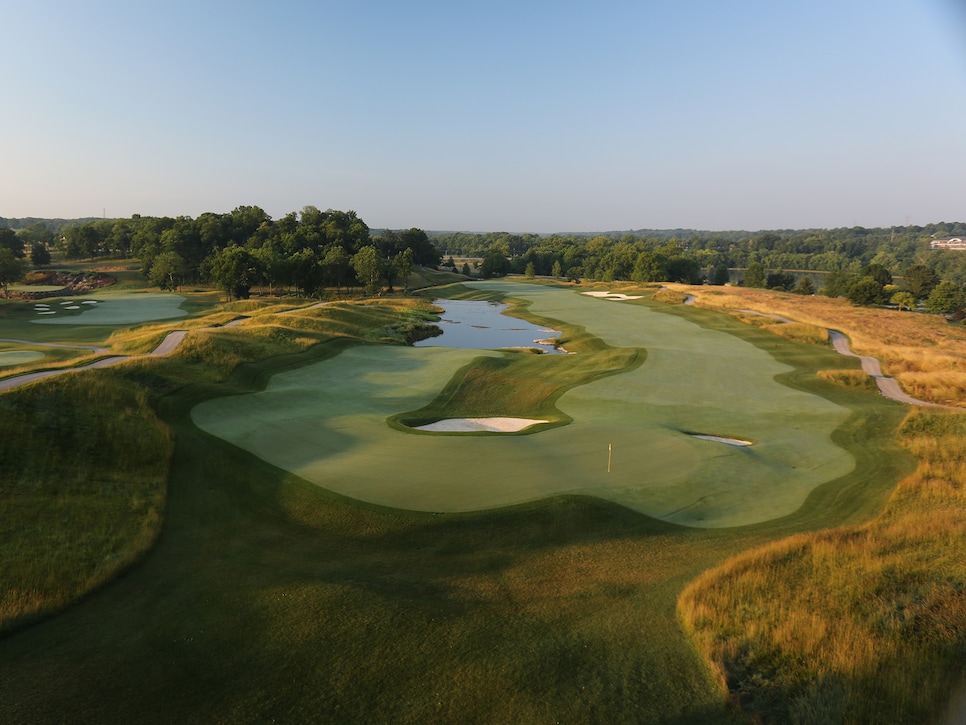 2 / 5
3 / 5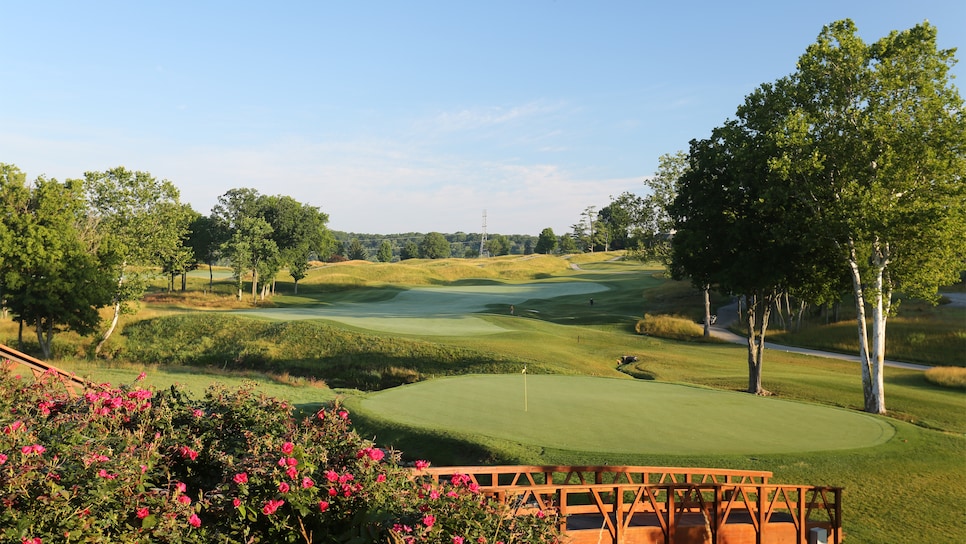 4 / 5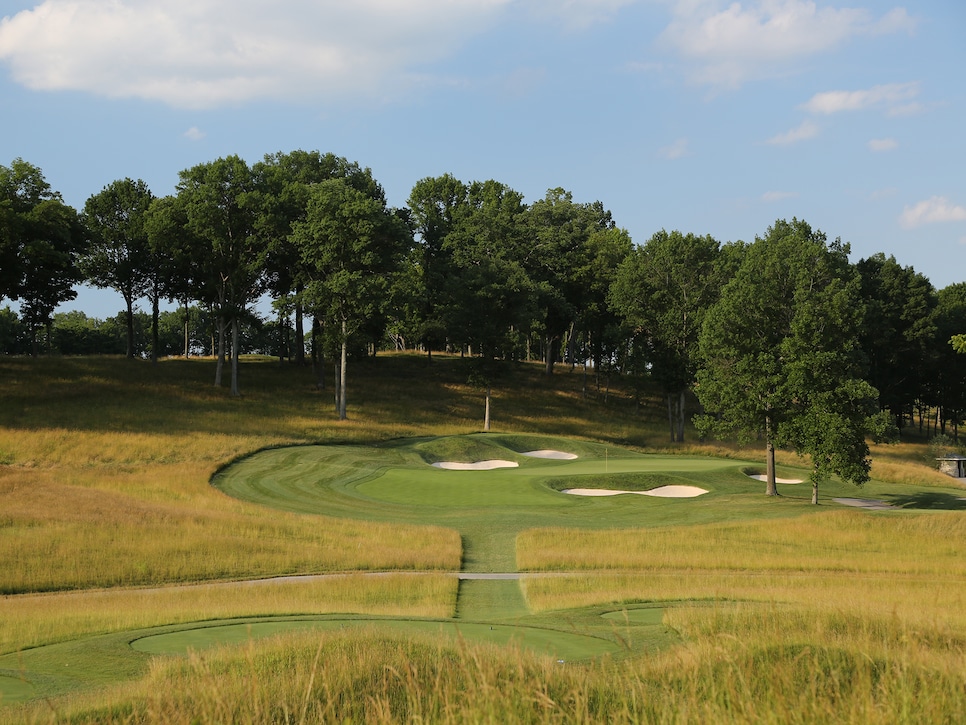 5 / 5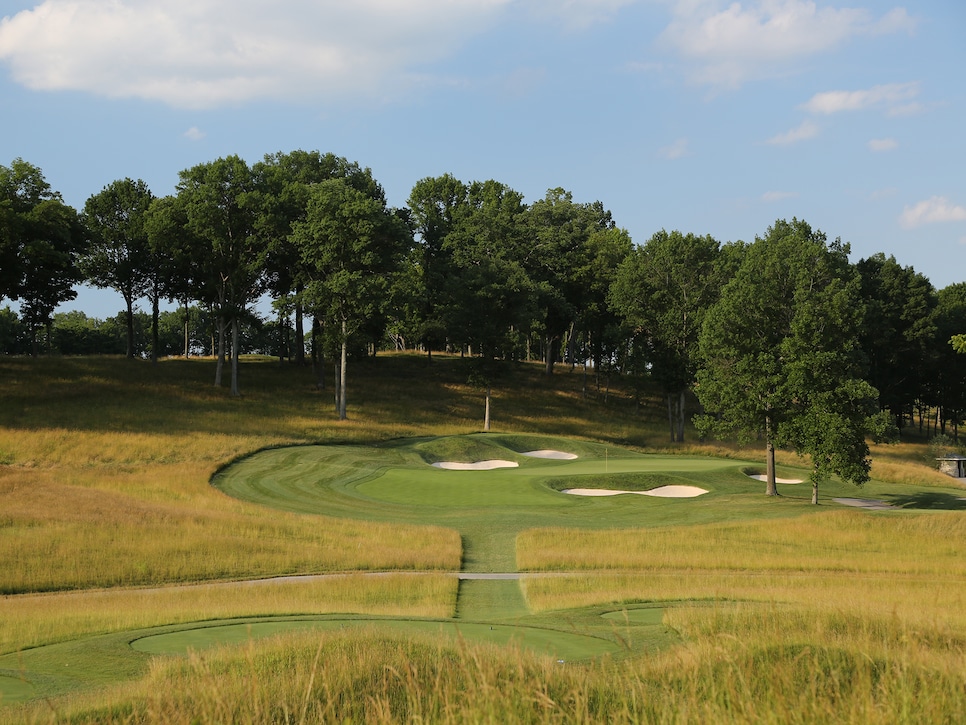 Overview
Given a difficult piece of land on which to create Valhalla (half the site was floodplain, with high-tension power poles), Jack Nicklaus drew on his training under Pete Dye and Desmond Muirhead to produce a unique design, with an alternate fairway par 5, a par 4 with an island green and an 18th green shaped like a horseshoe. Over the decades, Nicklaus returned periodically to update its challenges, and the club replaced turf and rebuilt bunkers as recently as 2022. Valhalla has proven to be a great championship site. It has hosted three thrilling PGA Championships, the latest Rory McIlroy's win in 2014, and will host a fourth in 2024.
About
Designer
Jack Nicklaus, ASGCA
Awards
100 Greatest: Ranked since 1993.
2023-'24 ranking: 87th.
Previous ranking: 93rd.
Highest ranking: No. 36, 1993-'94.
Best in State: Ranked first since 1989.

Panelists
Ratings from our panel of 1,900 course-ranking panelists
100 GREATEST/BEST IN STATE SCORES
Reviews
1 / 7
Review
"Valhalla is a premier course in Louisville, Kentucky. It has some of the best conditioning in the country. The front side has a links look as it meanders through a flood plain while the back side has a parkland setting. The service is outstanding here."
Read More
2022
2 / 7
Review
"Aesthetically the course was excellent, as the landscaping and vegetation really stood out on this countryside property that featured a nice rolling terrain. Nicklaus did a good job of weaving these holes through heavily wooded areas on the back-nine with creeks that meandered throughout creating very pleasing backdrops on these well framed holes."
Read More
2022
3 / 7
Review
"Big, championship course on a scale to match the property. For whatever reason it felt like it had much more character than other moderns (Merit Club, Butler National). Although it was very artificial in spots, some holes did take chances and were unique. Typical Nicklaus in that there were not many spots to miss. Green complexes were great with lots of short grass surrounds."
Read More
2022
4 / 7
Review
"Hole #6 is one of the most challenging par 4s I've ever played stretching 495 yards from tips. A river cutting diagonally across the fairway takes driver out of play but even if you can hit the perfect 3 wood faded around an overhanging tree on the right side, you're left with at minimum, 205 yds up hill to a quad sectioned green, with a nasty bunker front left. And then... #7 is one of the most incredible risk/reward holes in creation. The elevated back tee box, which sits above/behind a flowing river, magnifies shot options galore. At 600 yards from the tips, logic seems to dictates the drive be hit to the left peninsula fairway. If advanced far enough down the 80 yard landing zone, the player is presented with the incredible opportunity of getting home in 2. The long approach must be flown a minimum of 200 yards to a perched green. But, if perfectly executed shots can be delivered back-to-back, it becomes possible to descend onto an undulating green that taunts atop a 10' stacked stone wall. This point also acts as the origin of one of the most visually impacting water hazards in all of golf. The 2nd fairway loops around to the right, speckled with bunkers, inviting 3rd, and even daring 2nd shots, to attempt landing the green from a completely different angle which is protected by a deep front right bunker. As you finally retrieve your ball from the cup, you look back from above a 10 tiered water fall complex that sprawls down over 300 yards weaving in between the two fairways. It's a multilayered dream within a dream of a golf hole. #13 is an island green that looks like a giant stack of pancakes with melted green butter on top surrounded by a moat of syrup. The 40' waterfall behind the green which trickles into the moat is so sublime it almost becomes overlooked, if that could even be possible."
Read More
2020
5 / 7
Review
"A brute of a course, with some cool history now. Very good imagery, and use of the existing land. A surprising amount of elevation changes, and some tricky greens. The 13th hole is unique and memorable, with the built-up green."
Read More
2018
6 / 7
Review
"This is avery intersting course. The front 9 and back 9 are so different, it is almost like two differnt courses."
Read More
2018
7 / 7
Review
"This is the best course in Kentucky and one of the best in the country. The remodeled clubhouse is beautiful and highlights the amazing moments that have happened on the course. Tiger Woods, Ryder Cup, and Rory McIlroy have all had tremendous finishes here in Louisville. The course is a wonderful Nicklaus course with fast greens and demanding approach shots. The stretch of holes from 13 through 16 are some of the best in the country. The meandering creek and demanding shots make this stretch very difficult. The par five finishing hole has been the sight of tremendous drama and standing in that fairway you can feel it. If you are lucky enough to play Valhalla or go to the Kentucky Derby, then you have experienced the best Kentucky has to offer."
Read More
2018
Readers
Collection of reviews from our readers
There are no reader ratings yet
Reviews
There are no readers reviews yet. Be the first to write a review.