1 / 7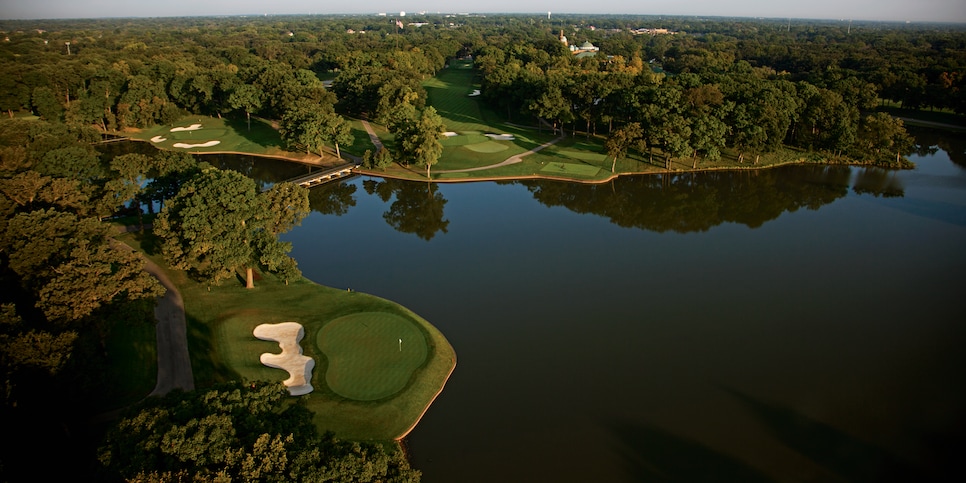 2 / 7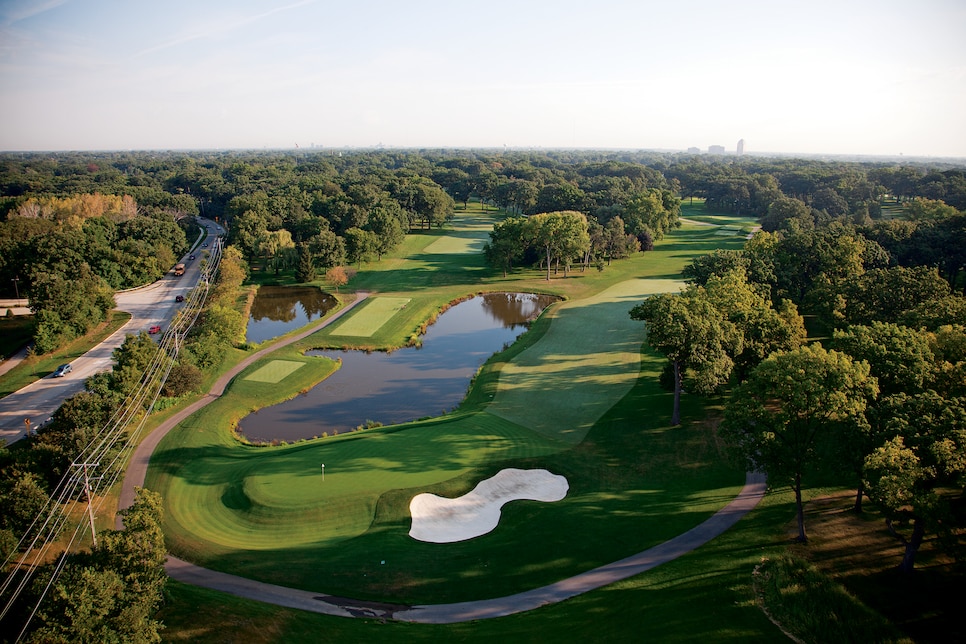 3 / 7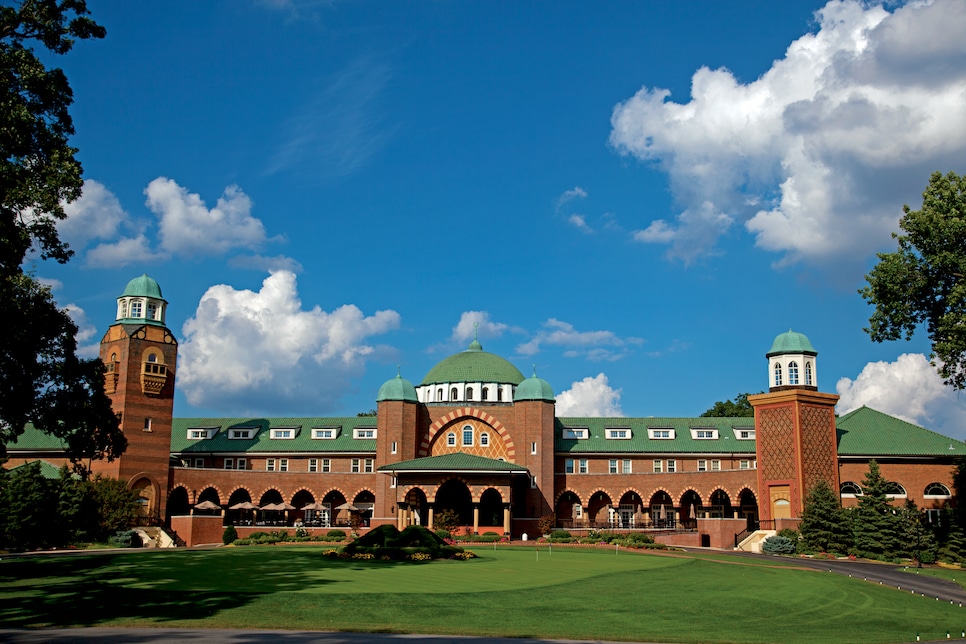 4 / 7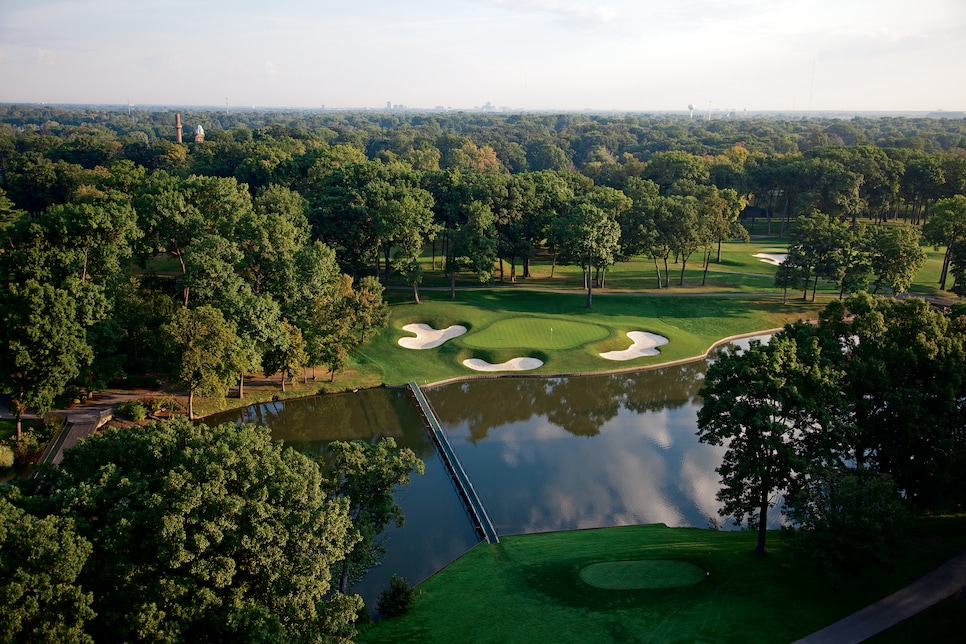 5 / 7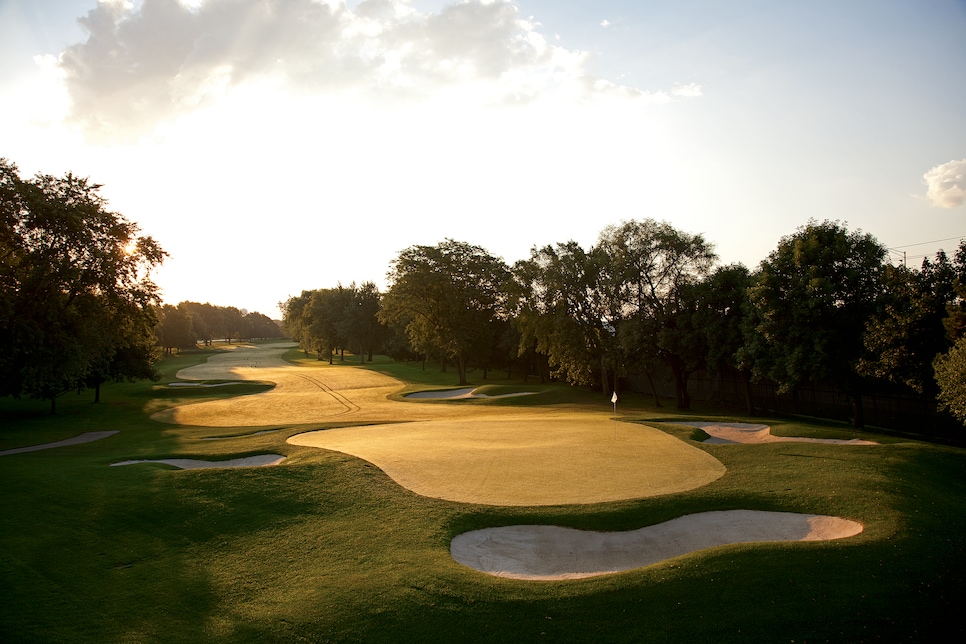 6 / 7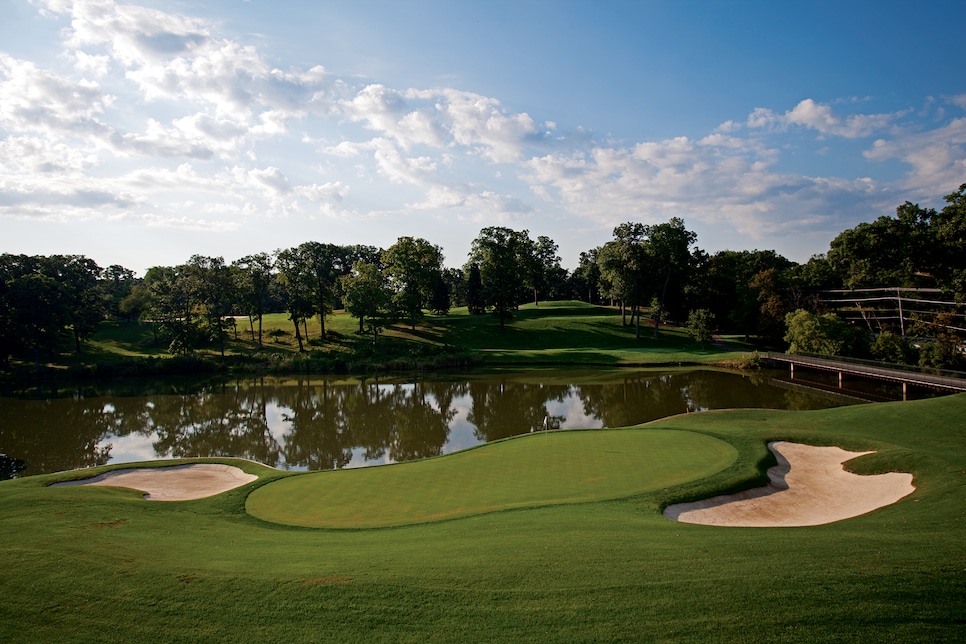 7 / 7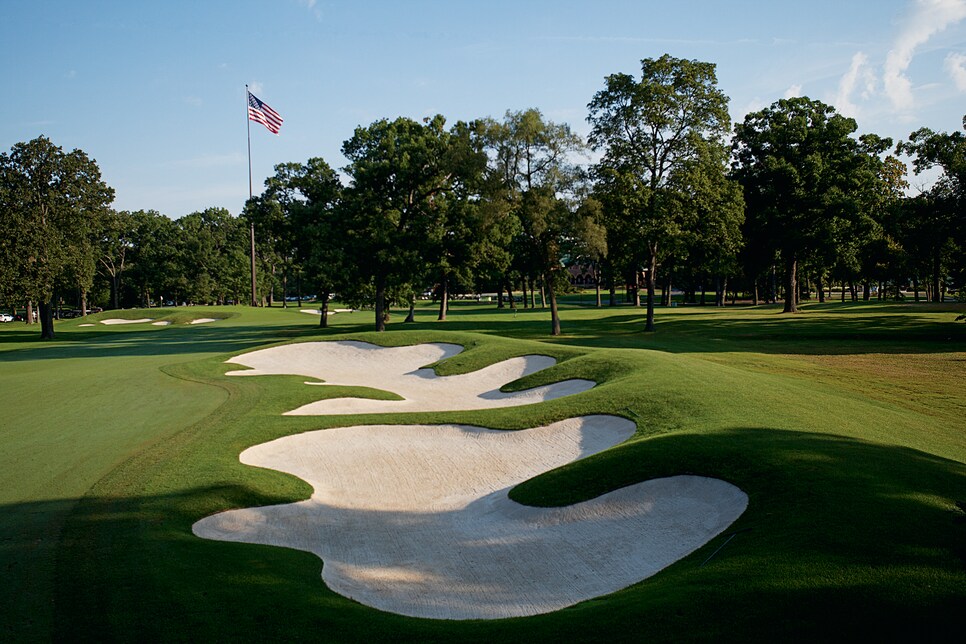 Overview
Medinah No. 3 is Exhibit A for the notion that great golf courses aren't created, but evolve. A major tournament site since 1949, it has undergone a succession of remodelings and has improved with every session. Its par-3 17th is the most prominent example. It was shifted to a new location in 1986, to precede a whole new 18th hole. (The original 17th is now the 13th.) Ten years later, the 17th green was moved away from a lakefront to a spot atop a hill, but after Tiger Woods' first (of two) PGA Championship victories on the course, the green was moved back down to water's edge, where it remains today. Time will tell if that trend continues: after falling from no. 11 in the rankings in 2007 to its current position of 93, the No. 3 course will undergo a major revamping once again by the Australian firm of Ogilvy, Cocking and Mead in 2023 in preparation for the 2026 Presidents Cup.
About
Designer
Tom Bendelow/(R) Roger B. Packard/Roger G. Rulewich, ASGCA/(R)Rees Jones, ASGCA/(R) Ogilvy, Cocking & Mead
Awards
100 Greatest: Ranked since 1966.
2023-'24 ranking: No. 93.
Previous ranking: 60th.
Highest ranking: No. 10, 1989-'90.
Best in State: Ranked first, 1985-2007. Ranked second, 2011-'16. Ranked third, 2017-'20. Ranked inside the top 5 since 1977.
2023-'24 ranking: 5th.
Previous ranking: 4th.
Panelists
Ratings from our panel of 1,900 course-ranking panelists
100 GREATEST/BEST IN STATE SCORES
Reviews
1 / 5
Review
"Outstanding course, excellent condition, the Par 3's are challenging "
Read More
2022
2 / 5
Review
"Medinah #3 embodies all the elements of an inland Parkland style golf course. It's taken a few different shapes over the years. Many trees have been removed but bunkering and elevated green sites bring rich character to the layout. Par 3's can get a little redundant with 3 of them crossing the same body of water but they are of varying lengths. overall you will hit every club in your bag when you play Medinah."
Read More
2022
3 / 5
Review
"The par 3's are beautiful, if not very similar. The course also has a heavy compliment of dogleg left holes that require similar tee shots. With that said, this is still one of the best courses in the country, with plenty of decisions to make. Tree-lined fairways and challenging greens make this a gem. And now we await the totally new layout to evaluate it all over again!"
Read More
2022
4 / 5
Review
"How do you know you're playing Medinah #3? You play every Par 3 over water...Somewhat true, but an unfair knock on this course. It's got wonderful greens and green complexes. Overly tight, but still interesting. A better club and experience than I ever expected. This is a very, very good course, just not great by any measure."
Read More
2018
5 / 5
Review
"One of the best in the Chicago area. It's a traditional tree lined layout with some water and lots of design variety. Tough to score on."
Read More
2018
Readers
Collection of reviews from our readers
There are no reader ratings yet
Reviews
There are no readers reviews yet. Be the first to write a review.