1 / 6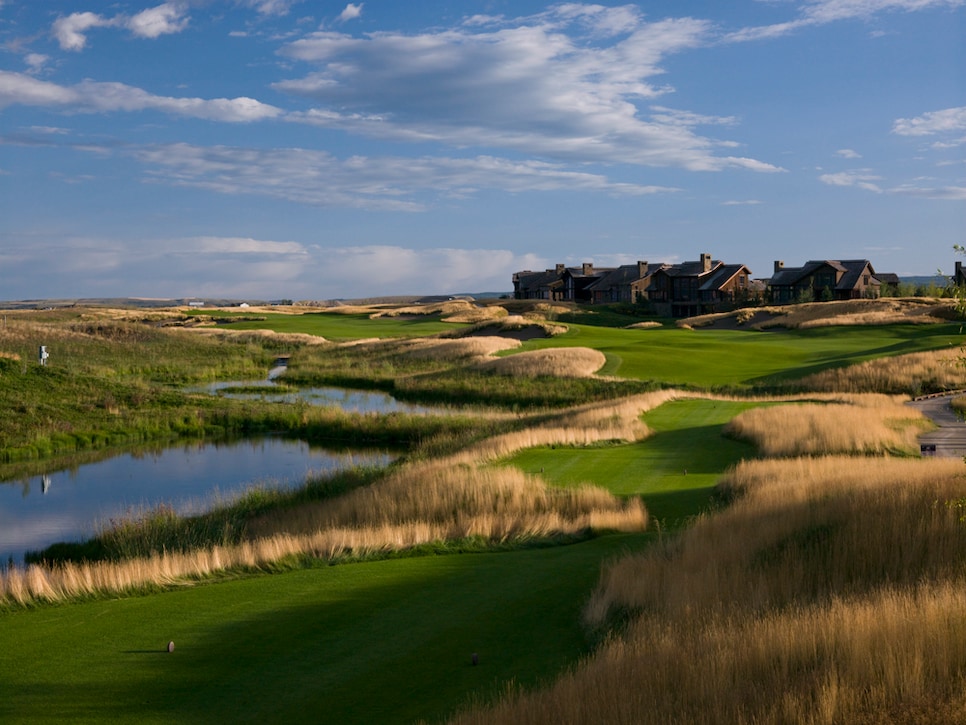 2 / 6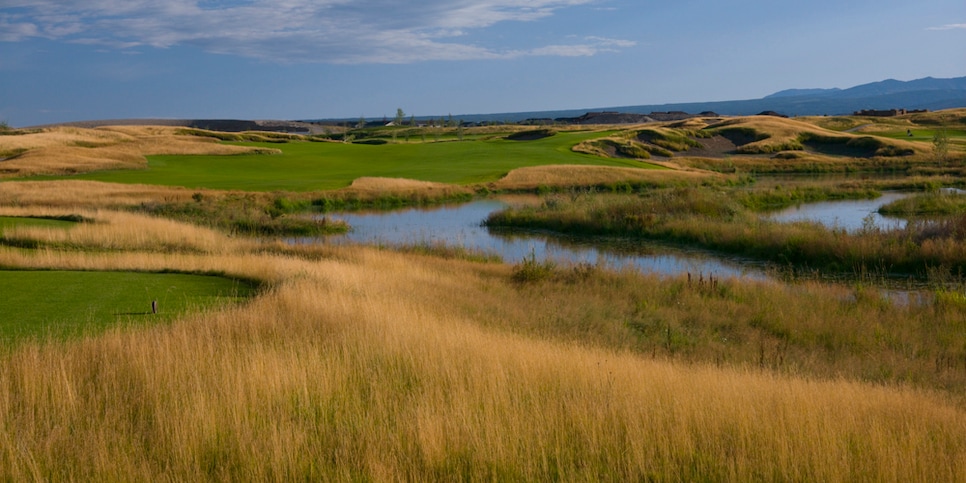 3 / 6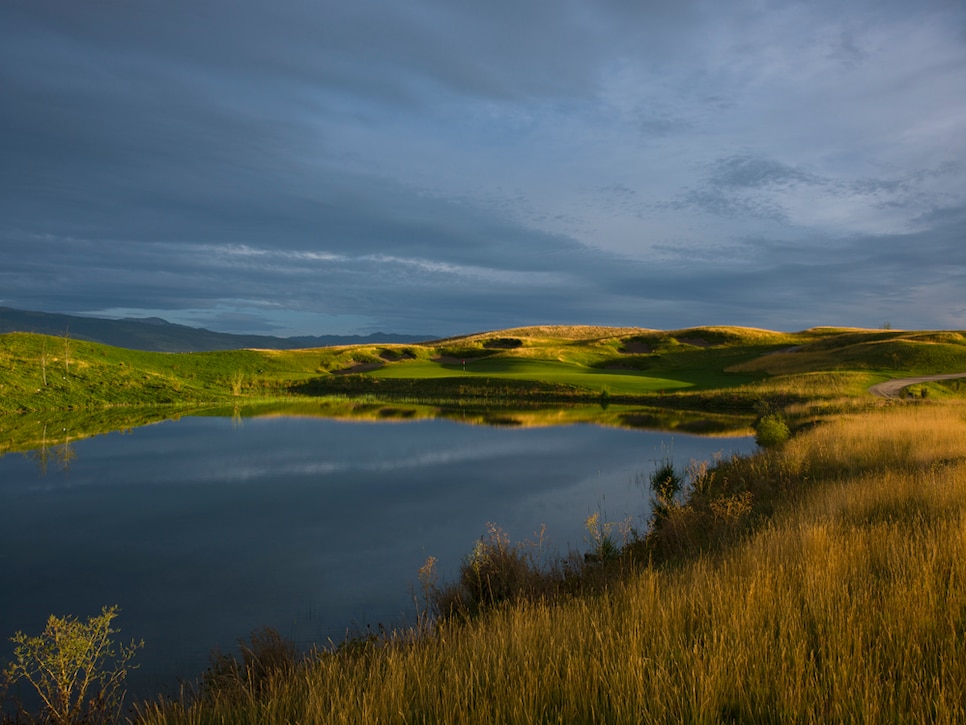 4 / 6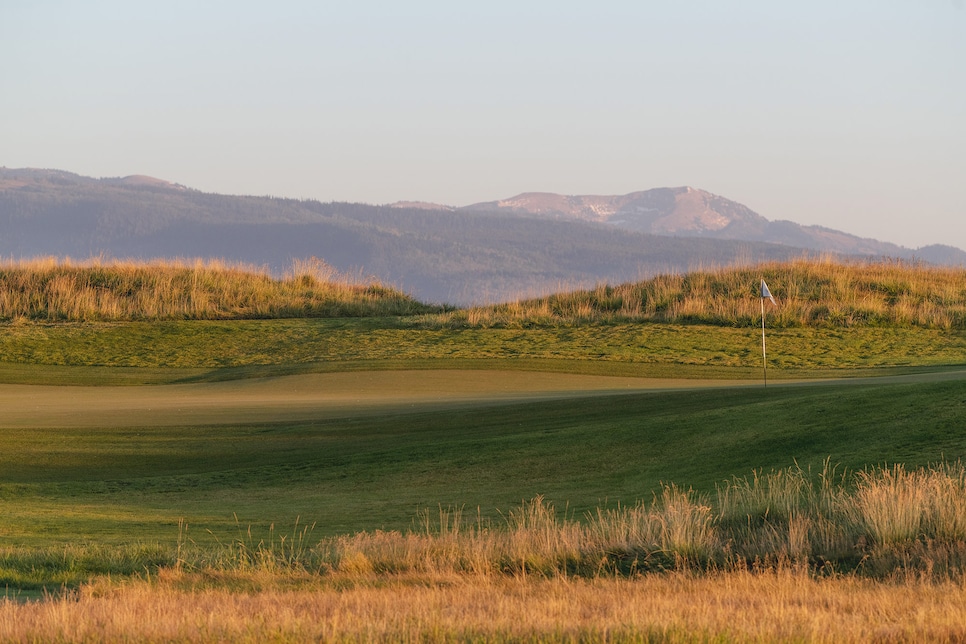 5 / 6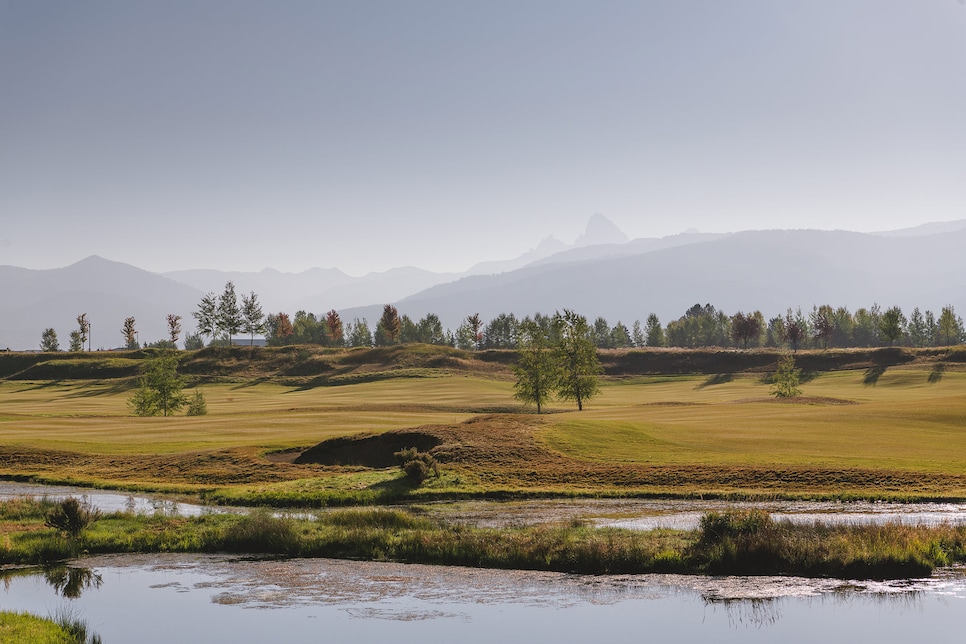 6 / 6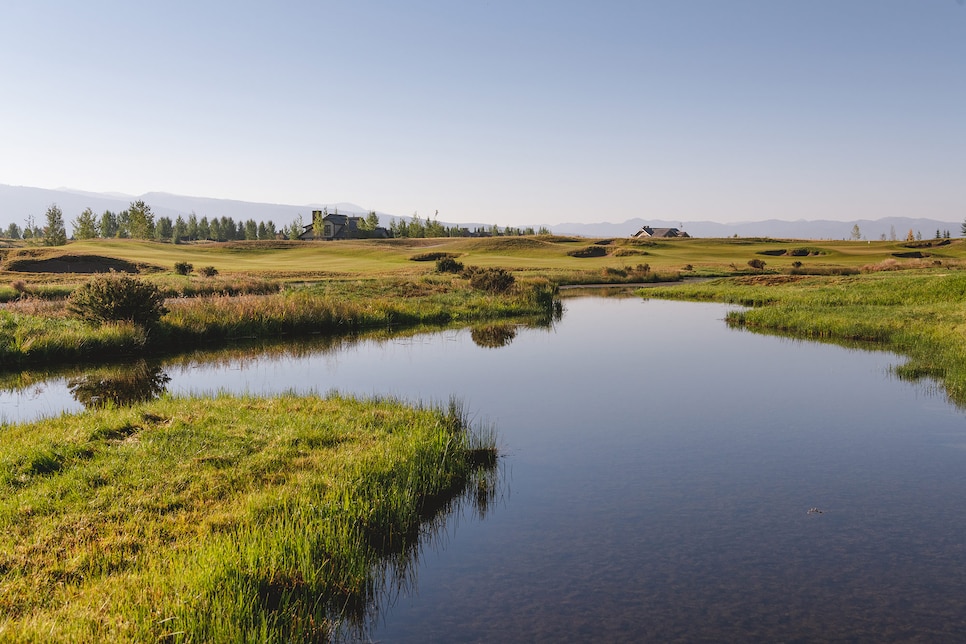 Overview
David McLay Kidd built Huntsman Springs G.C. for billionaire Jon Huntsman on an old cattle ranch in tiny Driggs, Idaho, on the west side of the Grand Teton Mountains. The site was originally flat and lifeless, between a highway and a river, with lots of wetland bogs. Kidd's solution was to recess the entire course into the landscape to screen out undesirable buildings and generate some interesting topography. Digging down meant the holes filled with water, so he designed a course with acres and acres of lakes, ponds and interconnecting streams. If all that sounds more like a Tom Fazio design than a David Kidd one, that's understandable. For a Scot who loves bump-and-roll, Huntsman Springs, with bluegrass fairways rough, is a radical departure. It also demonstrates his flexibility as a designer.
About
Designer
David McLay Kidd
Awards
Second 100 Greatest: Ranked since 2017. Highest ranking: No. 134, 2017-'18. 2021-'22 ranking: No. 153.
Best in State: Ranked third, 2013-'22.
Panelists
Ratings from our panel of 1,900 course-ranking panelists
100 GREATEST/BEST IN STATE SCORES
Reviews
1 / 5
Review
"Interesting, target golf. Beautiful setting, and a challenging golf course. I look forward to the opportunity to play the course and expect a good test. Great imagination around the greens will pay dividends."
Read More
2021
2 / 5
Review
"Really fun course on a cool property. Loved Kidd's routing and there are some very memorable holes."
Read More
2019
3 / 5
Review
"Beautiful course with amazing views. Could play it everyday and not get bored."
Read More
2018
4 / 5
Review
"Tons of fun. Love the placement of the forward tees. My 30 handicap wife absolutely loved being able to get on par 4's in regulation."
Read More
2018
5 / 5
Review
"A great experience of true links golf in the Tetons. Huge moving greens...average over 10,000 sq.ft. They treat you well. Huntsman's does thing right. Don't pass up a chance to play. Incredible views."
Read More
2018
Readers
Collection of reviews from our readers
There are no reader ratings yet
Reviews
There are no readers reviews yet. Be the first to write a review.