1 / 5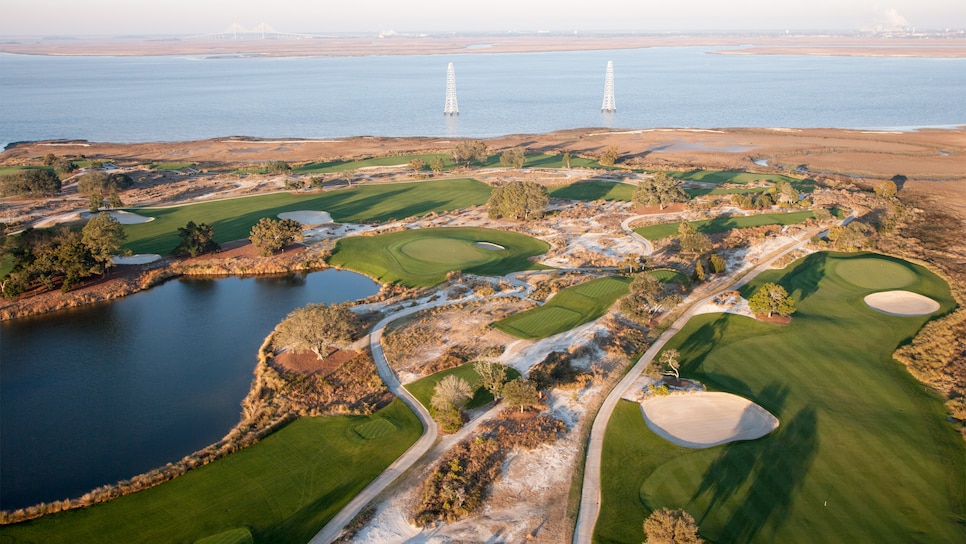 2 / 5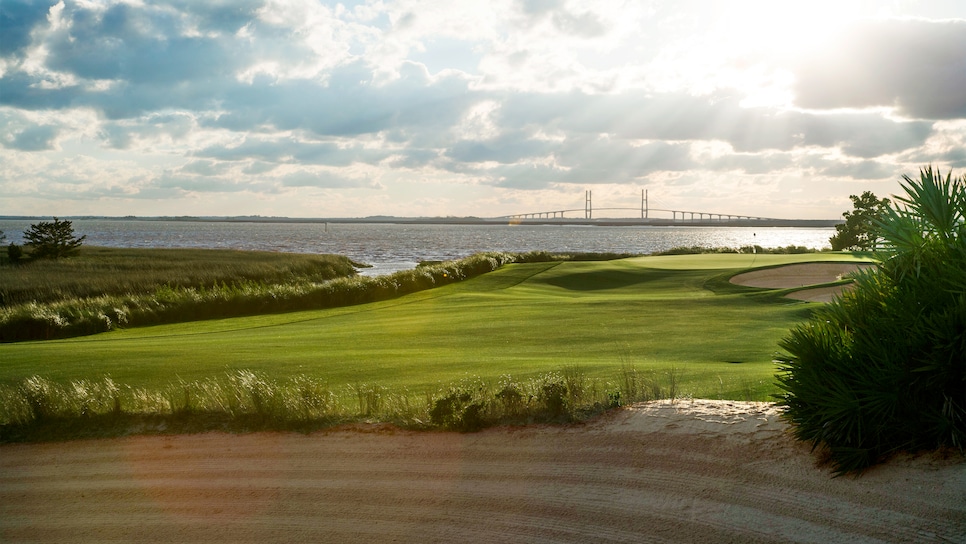 3 / 5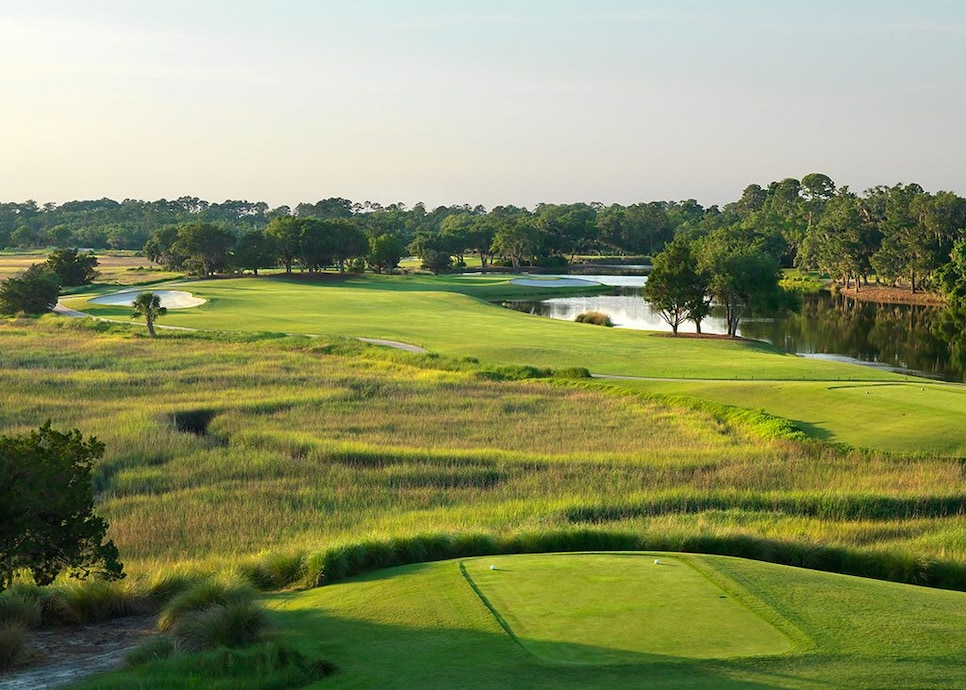 4 / 5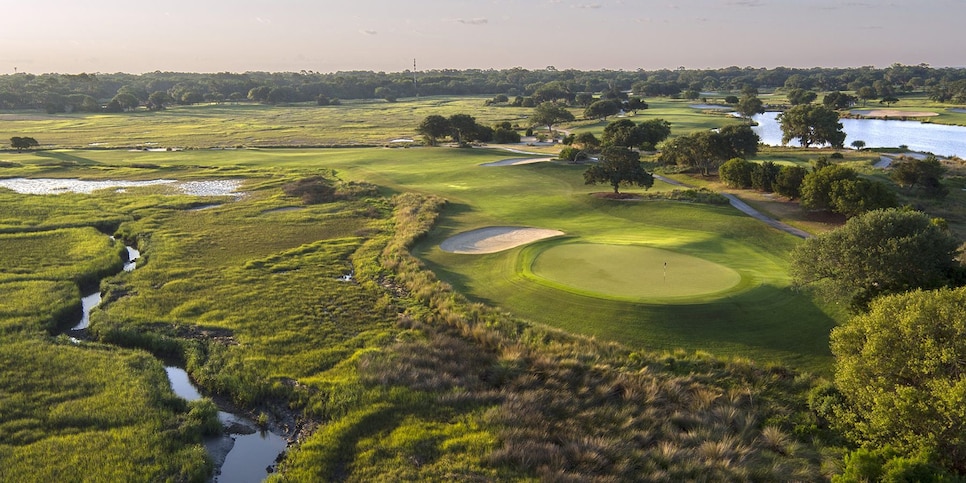 5 / 5
Overview
The Sea Island resort continues to credit famed British golf architect H.S. Colt for its Seaside design, but in truth it was never purely Colt's design. It was the work of Colt's partner, Charles Alison, who traveled to the U.S. and beyond in the 1920s and 30s while Colt remainied in England. But the Seaside Course isn't even Alison's anymore--it is purely Tom Fazio, who incorporated Alison's original Seaside nine (today's 10-18) along with a nine (the Marshland Nine) designed in 1974 by Joe Lee, to create a totally new 18- hole course. But in keeping with the resort's heritage, Fazio styled his new course in the design fashion of Alison, with big clamshell bunkers, smallish putting surfaces and exposed sand dunes off most of the windswept fairways. The Seaside Course has hosted numerous USGA championships and has been a mainstay of the PGA Tour's early season roster for many years.
About
Designer
Colt & Alison/(R) Thomas Fazio, ASGCA
Awards
Second 100 Greatest: Ranked since 2013. Highest ranking: No. 155, 2013-'14. 2021-'22 ranking: No. 176.
100 Greatest Public: Ranked since the inaugural edition in 2003. Highest ranking: No. 22, 2005-'06. 2021-'22 ranking: No. 36.
Best in State: Ranked sixth, 2011-'12, 2017-'20. Ranked seventh, 2015-'16, 2021-'22. Ranked eighth, 2013-'14.
Panelists
Ratings from our panel of 1,900 course-ranking panelists
100 GREATEST/BEST IN STATE SCORES
Reviews
1 / 12
Review
"Coastal winds and smallish sloped greens are the primary defense of this classic course that got a modern makeover from Fazio. Clamshell bunkering and exposed sandy areas add to the visual aesthetics of this golf course. But some of the best land on the property belongs to the driving range......"
Read More
2022
2 / 12
Review
"Not too fun because this course is HARD. Beautiful setting and great conditions thought...so play it for sure. Clubhouse is connected to the Lodge, so it doesn't get much better then that. Practice facility is best I've seen."
Read More
2021
3 / 12
Review
"Lovely golf along the coastal lowlands."
Read More
2021
4 / 12
Review
"Well-maintained PGA Tour stop with smooth greens."
Read More
2021
5 / 12
Review
"This is a real golf complex. The course is a challenge but fun to play."
Read More
2019
6 / 12
Review
"Great condition, world-class amenities (get lunch in the Men's Locker Room--seriously!), superb practice facilities and learning center. Only significant downside, besides the cost, is lack of playability for higher handicaps--many forced carries, turtleback greens and tough driving areas."
Read More
2019
7 / 12
Review
"Unplayable wetlands on many holes diminish playability and shot values for average resort player."
Read More
2018
8 / 12
Review
"Classic low country golf. Traditional Charles Alison design meandering through the tidal marshes offering nice views and compelling shot values. The Sea Island Lodge is iconic and the ultimate in service which adds to the experience. And, there aren't too many courses around that feature basket pins."
Read More
2018
9 / 12
Review
"A really great track. Some terrific Bobby Jones history on the back nine. The club still has basket flags akin to Merion as an ode to Bobby's win there. The fairways and greens are quite firm. Nearly impossible to make a ball mark. The back nine is a lot of fun to play."
Read More
2018
10 / 12
Review
"Great resort and Seaside is fantastic. Combines a great location with some really good golf."
Read More
2018
11 / 12
Review
"Enjoy this golf course each time I play it! Fazio did an exceptional job with this redesign. Sea island is an awesome resort and this is the can't miss golf course to play."
Read More
2018
12 / 12
Review
"Fun to play where the PGA Tour plays each fall. Tough course in the wind. The Sea Island restaurants offer plenty of options after the round, from Italian, Southern and seafood. Lots to choose from."
Read More
2018
Readers
Collection of reviews from our readers
There are no reader ratings yet
Reviews
There are no readers reviews yet. Be the first to write a review.