1 / 6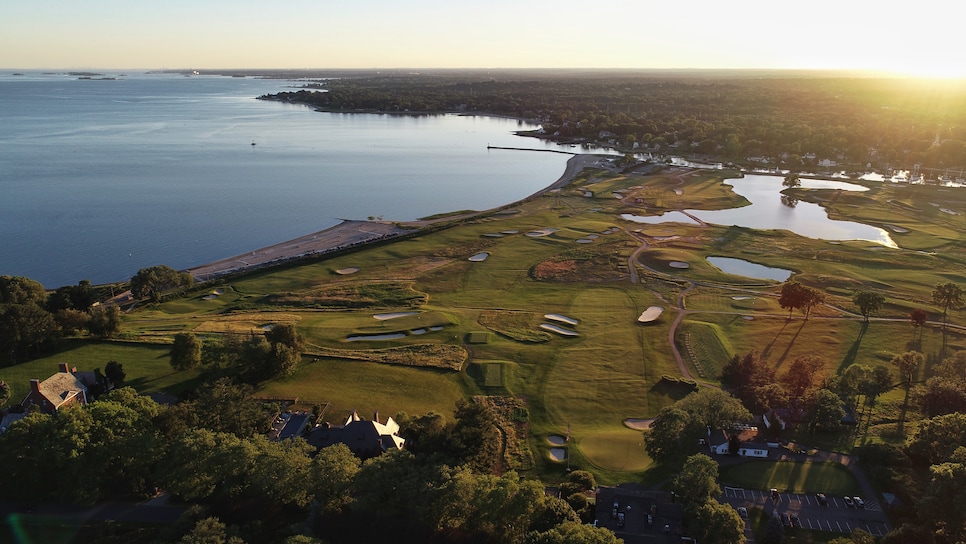 2 / 6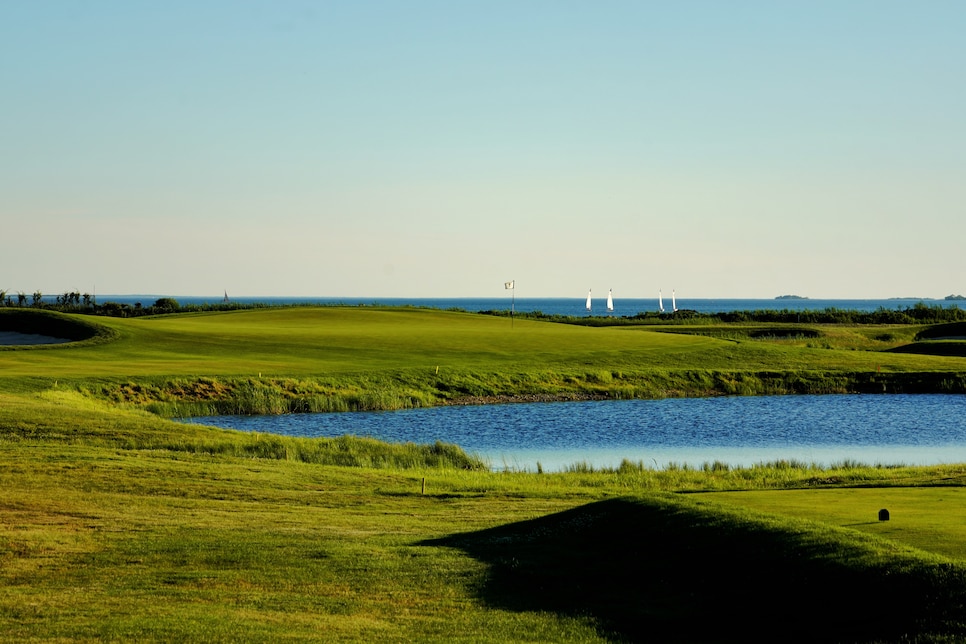 3 / 6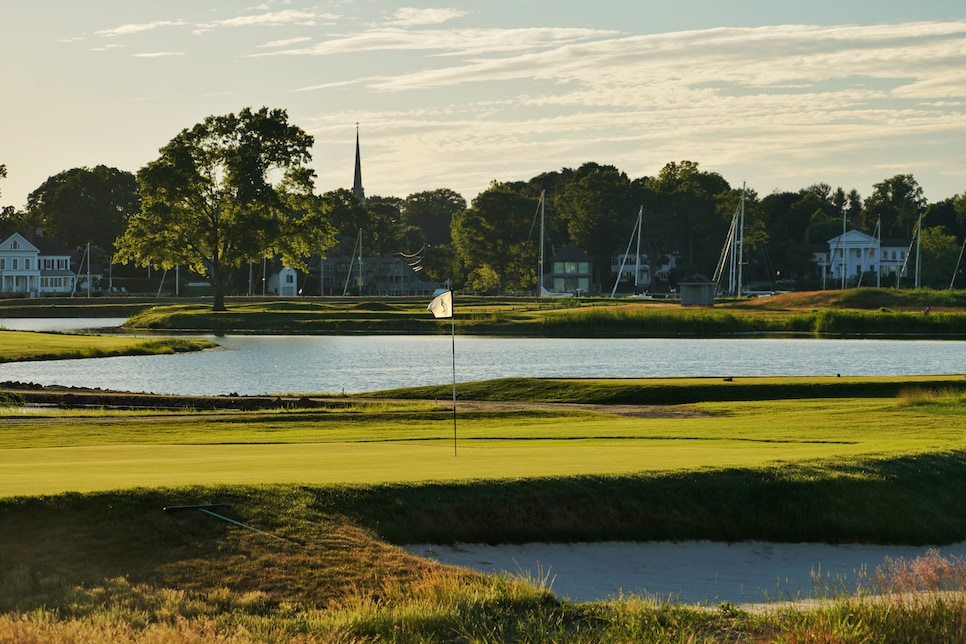 4 / 6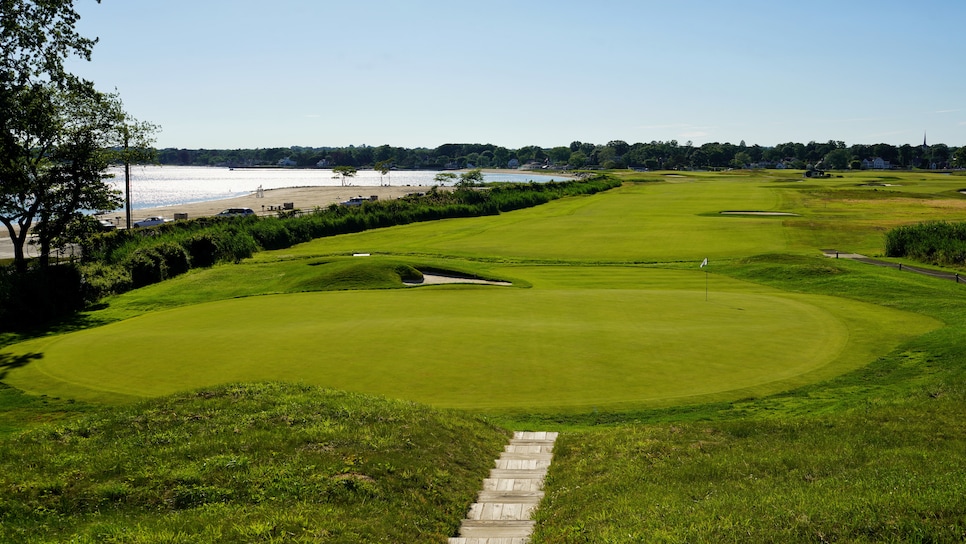 5 / 6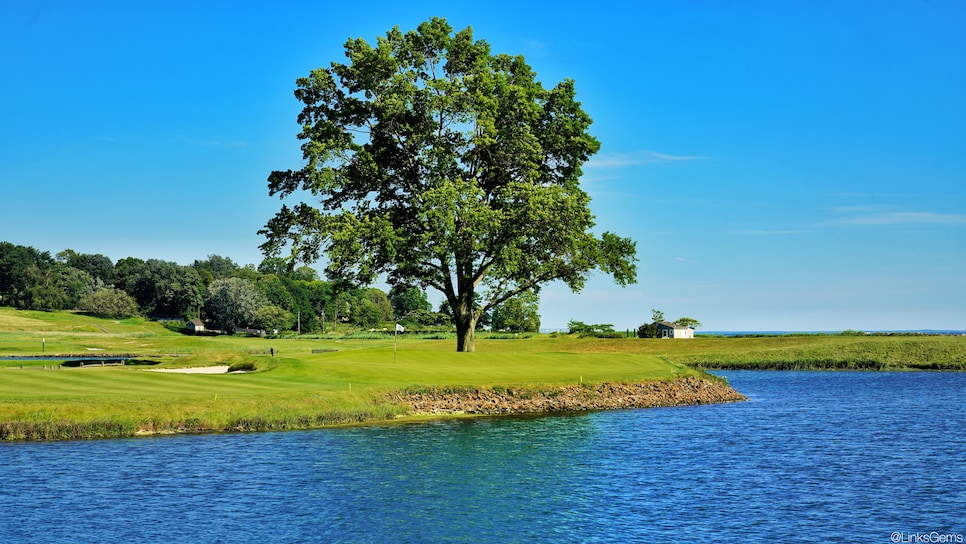 6 / 6
Overview
Country Club of Fairfield has a topsy-turvy design history. Seth Raynor did the original design, but the clubhouse was never built where Raynor intended it, nor was an island par 4 shown on his original plan. In the mid-1920s, A.W. Tillinghast visited the course and sketched out a new fourth through sixth holes around a lagoon, which were subsequently built. Robert Trent Jones was hired in 1960 to install a practice range. To accommodate it, Trent sacrificed the old par-4 18th. He also rearranged several other holes, all of which were built under the supervision of Trent's friend, architect Geoffrey Cornish. Cornish made further alterations in the 1980s. In the early 2000s, Tom Doak was hired to re-establish Raynor greens and bunkering style, turning most of the work over to his restoration expert, Bruce Hepner. Now on his own, Hepner is the club's current consulting architect, and he has done a noble job instilling the Raynor look and feel to a routing that's hardly Raynor anymore.
Awards
Second 100 Greatest: Ranked 194th, 2019-'20.
Best in State: Ranked second, 2011-'20. Ranked inside the top 5, 1977, 1993 to current.
Panelists
Ratings from our panel of 1,900 course-ranking panelists
100 GREATEST/BEST IN STATE SCORES
Reviews
1 / 10
Review
"An interesting Seth Raynor-A.W. Tillinghast design on the Connecticut shoreline, C.C. of Fairfield features a flat layout at sea level with a number of unique holes playing on the waterways. This includes the stretch of 4-6 which you really won't see anywhere else and the memorable par 5 10th playing downhill as a dogleg right. While not my favorite from these architects, C.C. of Fairfield has to be one of the top 5 courses in Connecticut and is well-worth a play if given the opportunity."
Read More
2022
2 / 10
Review
"This is an utter gem. It has really good Raynor holes, wonderful views of LI Sound and Southport, and sometimes enough wind to ruffle your feathers. Don't miss the chance...if you get one; the club is very private."
Read More
2021
3 / 10
Review
"As good as it gets in the state of CT. Historic architecture with world class views. If you get an invitation, go play."
Read More
2021
4 / 10
Review
"One of the best in the state. Classic linksy layout with almost no trees. Some very challenging par 3s"
Read More
2019
5 / 10
Review
"Only feels like a Raynor on a few holes, but the course is plenty interesting, especially on the front nine. Great setting!"
Read More
2018
6 / 10
Review
"Fun Raynor course with great template holes. You could play this course every day."
Read More
2018
7 / 10
Review
"I'd argue this course, though ranked by most all publications, still doesn't get the love it deserves. Recent bunker and green work have Raynor's creativity alive again."
Read More
2018
8 / 10
Review
"Average course; not very interesting course. In excellent shape but wouldn't go out of my way to play course."
Read More
2018
9 / 10
Review
"A blast to play! You feel like you have gone back in time. It's all about the golf."
Read More
2018
10 / 10
Review
"This course exceeded my expectations in playability and design variety. It was in great shape and a better test than expected."
Read More
2018
Readers
Collection of reviews from our readers
There are no reader ratings yet
Reviews
There are no readers reviews yet. Be the first to write a review.