Places to Play
This 23-year-old bought a golf course and is living all of our dreams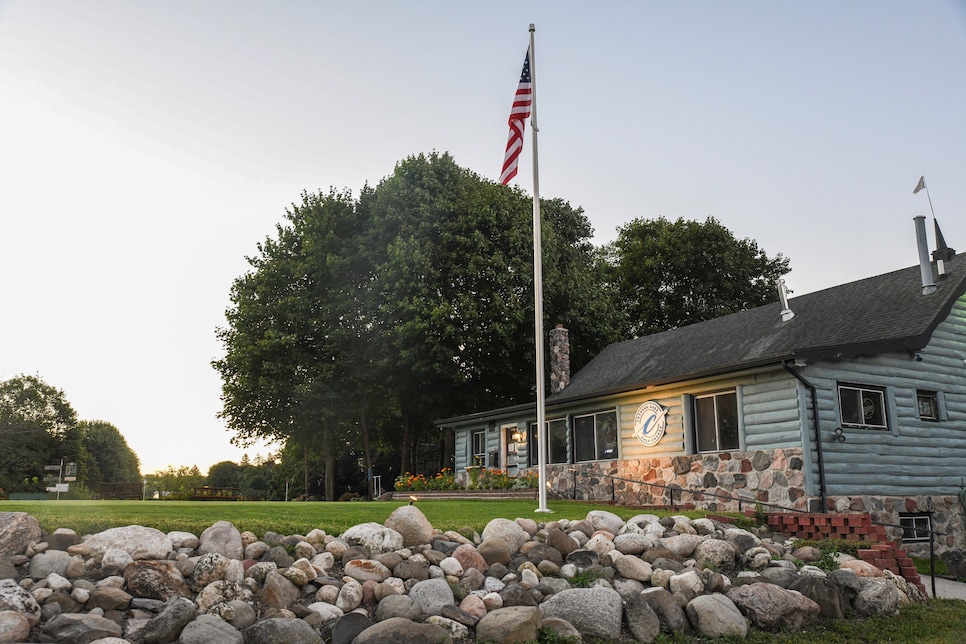 It's not abnormal to treat yourself to an expensive item after catching the golf bug. Some might opt for new equipment or some lessons, but Tyler Luedtke from Plymouth, Wis., went bigger.
He bought a golf course. And he's only 23 years old.
What started as a half-joking proclamation to a friend turned into the business endeavor of a lifetime for Luedtke and his friend and current general manager of Crystal Lake Golf Course in their hometown, Jared Kraftzenk.
"I joked with Jared back in college that I was going to buy this golf course down the road one day and that he was going to run it," Luedtke says.
"Eight months later, the 'For Sale' sign went up."
For Leudtke, it was hard not to take that as a sign.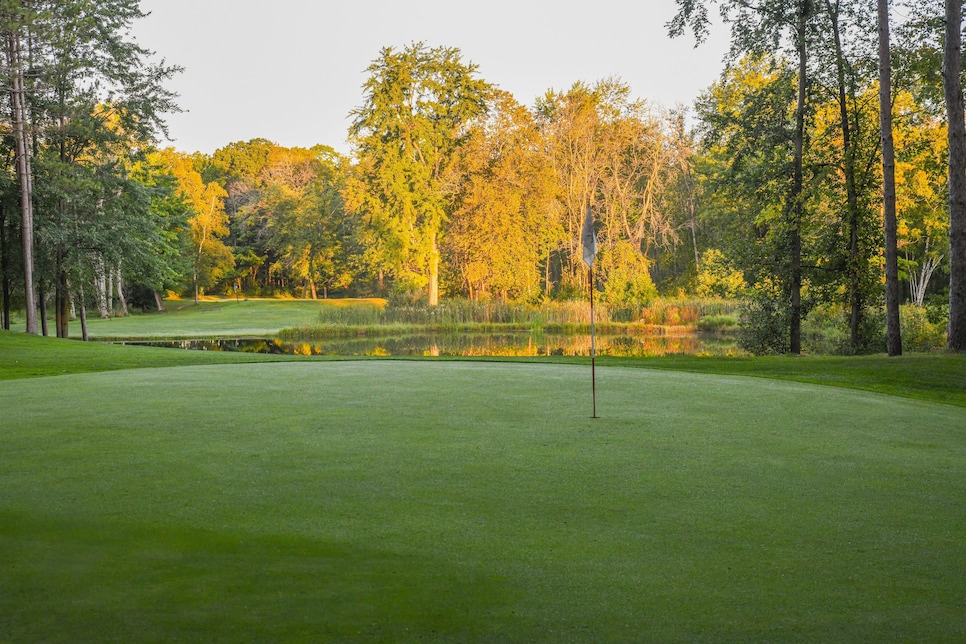 Shortly after, Luedtke scheduled a showing, sat down with the bank and hammered out a plan—but he wasn't the only one interested in the course.
Dale Lanser, the course's previous owner, says there were multiple offers from companies who wanted to purchase the land and develop it.
"I wasn't interested in selling to a developer because the course has a deep history that goes back to the early '30s that I wanted to preserve," Lanser says.
Lanser grew up playing the course and was a regular for close to 30 years before he bought it in 2006. After the purchase, Lanser poured himself into the course. If he wasn't in the pro shop, he could be found helping with outside operations, tending bar and everything in between. Whatever it took to grow the golf community, he did it—and it paid off.
By 2022, Lanser was hosting 14 golf leagues a week, so when it came time to sell, he wanted someone who was just as passionate about the course and the community.
"I think it's a very good fit," Lanser says. "[Leudkte] is the person I was looking for, and I'm confident he's going to be able to take the course to the next level."
Lanser made the decision to sell the previously named Sir Lanserlot Golf Course to Luedtke in June 2022 for $1.6 million.
Luedtke's first move as owner? Changing the name back to Crystal Lake Golf Course.
"It's a beautiful property right next to Crystal Lake, which is why we're going back to the previous name," Luedtke says.
You're probably asking yourself: How could a 23-year-old possibly have $1.6 million to spend on a golf course?
Early in 2022, Luedtke worked three jobs and saved up to buy a 53-acre farm property in the Elkhart Lake Community as an investment property. When the golf course went up for sale in April 2022, Luedtke's land had appreciated enough in value that he was able to use the equity from his property as collateral for the down payment on the golf course.
The bank didn't just hand Luedtke the cash.
"There was a lot of work that went into this. We built business plans, had financial analysis and tons of forecasting," Luedtke says.
"I was lucky enough to work with a local bank that is familiar with the course, myself and my financial background. Once everything passed through all of the appropriate channels and it was approved by its board of directors, they were able to take that leap of faith."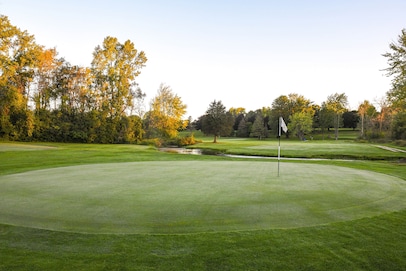 Check out our reviews and photos of Crystal Lake Golf Course of Plymouth, Wisconsin.
View Course
It isn't hard to see why the bank felt comfortable taking a risk on Luedtke. In addition to running and managing roughly 200 acres of his own farm, he also works at Majestic Crossing Dairy, a larger dairy operation down the road. To top it off, Luedtke has run the screen printing and embroidery operations at Marshall Sign since graduating from the University of Wisconsin-Whitewater in 2021, where he was a finance major.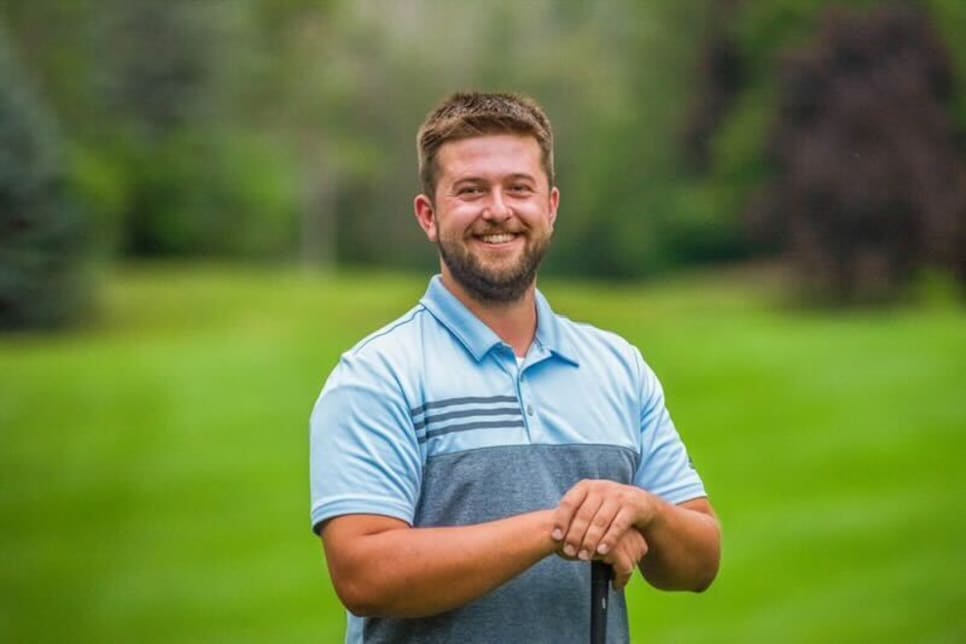 Luedtke also volunteers his time to photograph his local high school's sporting events and provides local publications with photos for their articles.
Giving back to the community seems to be a theme for Luedtke. When asked about his goals for Crystal Lake Golf Course in the future, his priorities revolve around increasing community involvement.
Luedtke says he hopes to incorporate more local groups into his course, including partnerships with local restaurants, live music and fundraisers for small businesses and the local high school.
"I'm proud of the high school that I graduated from, so working with their organizations to give back and help local students succeed in the ways the community helped me to succeed is pretty high on my priority list," Luedtke says.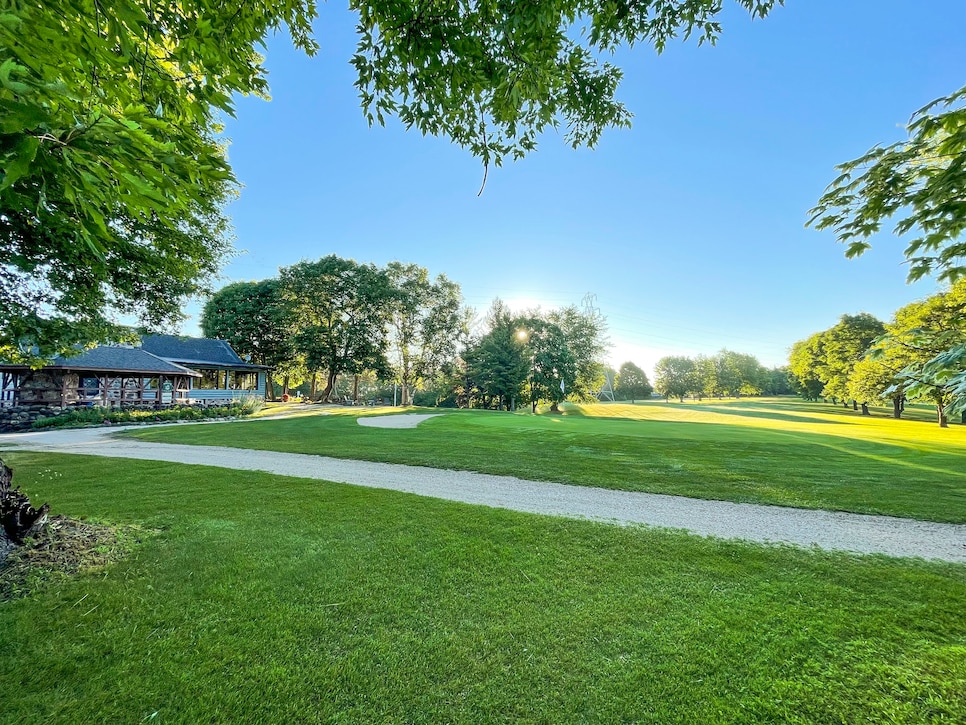 In addition to helping the community, Luedtke also hopes Crystal Lake Golf Course will become a less intimidating place for people to work on their game.
While Crystal Lake Golf Course is just down the road from a hotbed of great golf courses in Wisconsin—Erin Hills, Blackwolf Run and Whistling Straits, to name a few—Luedtke says they aren't trying to compete with those prestigious courses.
Luedtke wants Crystal Lake Golf Course to continue to be a pillar of the community, where golfers of all ages and skill levels can play a quick, casual round for an affordable rate.
With help from Lanser, course superintendent Mark Vanderhoof and his buddy and GM Kraftzenk, Luedtke says they're successfully cultivating the positive energy and camaraderie he had in mind.
Luedtke says they've seen many new faces, some of which are older members in the community who learned to play out here years ago with their parents or grandparents and are taking their kids or grandchildren out to play for the first time.
"It's really cool to watch that tradition continue on," Luedtke says.
Since Luedtke bought Crystal Lake Golf Course, their rounds played are up.
"Being in the land of giants, we're doing pretty well to hold our own," Luedtke says.

Planning your next golf trip or just a casual weekend round? Check out our new, searchable course database, Places to Play, to get paired up with the perfect course!