Courses
Best golf courses near Ludington, MI
Below, you'll find a list of courses near Ludington, MI. There are 6 courses within a 15-mile radius of Ludington, 5 of which are public courses and 1 are private courses. There are 2 18-hole courses and 4 nine-hole layouts.
The above has been curated through Golf Digest's Places to Play course database, where we have collected star ratings and reviews from our 1,900 course-ranking panelists. Join our community by signing up for Golf Digest+ and rate the courses you've visited recently.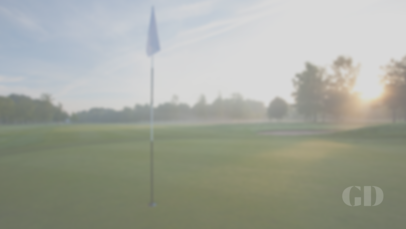 From Golf Digest Architecture Editor emeritus Ron Whitten: With exposed sand being so popular these days, from Bandon Dunes in Oregon to Streamsong in Florida to Sand Valley in Wisconsin, it's worth remembering that it's not a brand-new design trend. Architects have been imitating Pine Valley for as long as American courses have been constructed on sandy soil. Back in 2002, I first played Hemlock Golf Club in the charming west Michigan town of Ludington, a pretty port on the eastern shore of Lake Michigan. Hemlock is inland a few miles from the lakefront, but still in tree-covered sand dunes that characterize much of the Lake Michigan coastline. Michigan golf architect Ray Hearn used the site to great effect, a forerunner of what's the current fashion these days. Despite its ominous name, Hemlock is a real treat. (For the record, the course is named for an evergreen tree, not the herbal poison.) Hearn opted for a low-profile design on this terrific site, and that's apparent from the very first hole, where the green is right at ground level ("at grade," is the term architects use). The first putting surface just seems to be a more closely mown part of the fairway. So do most of the greens. But while they're at ground level, they're anything but flat. Most are canted and slanted, a couple even away from the direction of play. A couple of others contain large humps in the middle, and there's even a sunken punchbowl green at the 12th hole. Around most of these greens, the grass is mowed at fairway height. So if you miss a green, a pitch-and-roll recovery is a distinct option. All told, Hemlock has a very distinct set of greens. What's more, some of bunkers aren't really bunkers in the usual sense, as they're not depressions filled with sand. Instead, they're sandy mounds and hollows, surrounded by jagged edges of grass. The most dramatic of these is the exposed stretch of sand that eats into the right edge of the 441-yard ninth hole from tee to green. It's not exactly a bunker, but it's not a waste area, either. I don't know what to call it. I wouldn't call it a sand dune, because I encountered some of Hemlock's marvelous sand dunes on the 306-yard third. That drivable par 4 plays over a stretch of wetlands to an S-shaped fairway that leads to a half-hidden green tucked between high, stark sand dunes. It's quite a hole. The 518-yard par-5 11th gets my vote for the best hole on the course, playing up and over a low set of dunes (which are grassed, but contain a couple of those exposed sand bunkers), then up to a green perched atop an even taller ridge of sand. A bunker in front of this green has been artfully carved from the ridge so that its right portion is a convex bulge of sand while its left portion is a conventional concave bunker. The 11th green is pretty much a dome, adhering to the contours of the top of this ridge. Hemlock has only three par 3s and three par 5s, just one of each on the front nine. Its strength is in its great mix of par 4s, from drivable ones like the third to longer strong ones like the 477-yard seventh and the 406-yard 18th, where the green is hunkered down on a thumb poking into a pond. The front nine is very walkable, although the holes are spaced well apart. The back nine is a harder trudge, as it's much hillier. Hemlock has lots of variety. There are some holes edged in tall fescue, others in ferns, and all of them are lined by pines and hardwoods, accented by specimen hemlocks and white oaks. And it has lots of exposed sand, not everywhere, but plenty on certain holes for visual as well as strategic purposes. If I have one concern, it's that a few of the green slopes have perhaps a bit more slope than capable of providing pin placements. You'd think that wouldn't be a problem when greens are built at ground level, but sometimes the ground is more rugged than we think. At Hemlock, Hearn created an unconventional course yet kept the green fee under $75. Good for him.
View Course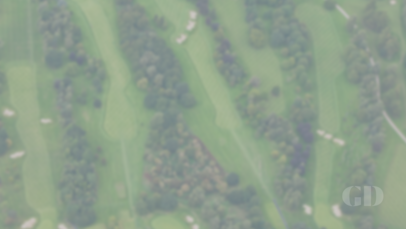 View Course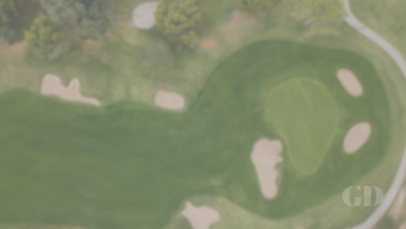 View Course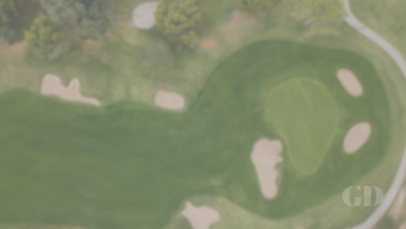 View Course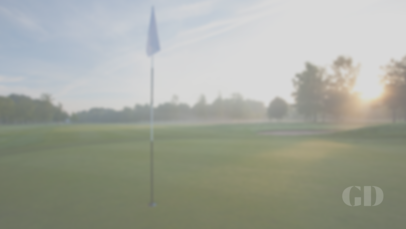 View Course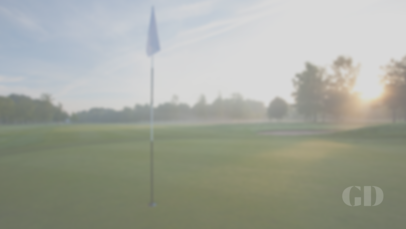 View Course