Best in State
The best golf courses in Kentucky
Driving through areas of Kentucky, particularly in and around Lexington, most golfers can't help but think about the rolling terrain—often used for beautiful horse farms—and think to themselves: Wow, this land would make a great golf course.
Thankfully for golfers teeing it up in the Bluegrass State, there are dozens of great courses that have secured some of this sneaky good land for golf. Among those, of course, is Valhalla Golf Club, synonymous with Kentucky golf thanks to Tiger Woods' epic playoff win over Bob May at the 2000 PGA, plus the 1996 and 2014 PGAs, plus the U.S. victory at the 2008 Ryder Cup—and the only course ranked among the top 200 on our national lists. Most casual golfers might not know other courses in Kentucky, but there are some hidden gems in the state.
The ultra-private Idle Hour Country Club in Lexington falls firmly in that category—we've always struggled to obtain enough ballots to meet our minimum requirements (30 ballots over a 10-year cycle), but we were able to rank the Donald Ross original design for the first time in 2023-'24. Lexington Country Club was laid out by Tom Bendelow in 1913.
Keene Trace's Champion Trace course also hosts the annual Barbasol Championship on the PGA Tour, and there are some great clubs in the Louisville area such as Hurstbourne Country Club, Big Spring, University of Louisville Golf Club and Persimmon Ridge.
Golf in Kentucky deserves the spotlight, and we're glad to highlight some of the state's best.
Below you'll find our 2023-'24 ranking of the Best Golf Courses in Kentucky.
We urge you to click through to each individual course page for bonus photography, drone footage and reviews from our course panelists. Plus, you can now leave your own ratings on the courses you've played … to make your case why your favorite should be ranked higher.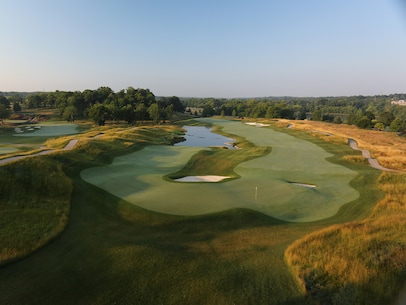 Given a difficult piece of land on which to create Valhalla (half the site was floodplain, with high-tension power poles), Jack Nicklaus drew on his training under Pete Dye and Desmond Muirhead to produce a unique design, with an alternate fairway par 5, a par 4 with an island green and an 18th green shaped like a horseshoe. Over the decades, Nicklaus returned periodically to update its challenges, and the club replaced turf and rebuilt bunkers as recently as 2022. Valhalla has proven to be a great championship site. It has hosted three thrilling PGA Championships, the latest Rory McIlroy's win in 2014, and will host a fourth in 2024.
View Course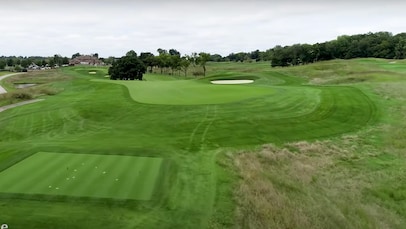 Private
Bowling Green, KY
The Club at Olde Stone, just a little more than an hour outside Nashville, is a 2006 Arthur Hills design built among an upscale housing development, which also includes a quality golf academy, putting course and a par-3 course. After a challenging opening hole, the next six holes play down into a natural meadow—with some more rolling topography throughout the property creating some blind approach shots and strategic tee shots.
View Course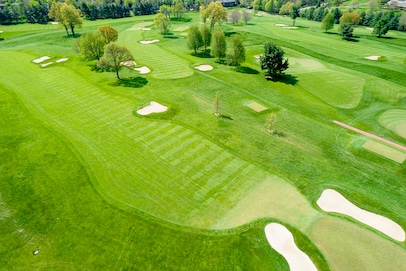 Perhaps the most exclusive club in Kentucky has found its way onto our ranking of Kentucky's Best Golf Courses for the first time—thanks to finally obtaining enough ballots to be considered. For those fortunate to receive an invitation, you'll encounter a Donald Ross gem built in the 1920s—with undulating and typically elevated greens that usually run as some of the fastest in the state. Architect Ron Prichard performed a renovation in recent years to restore a number of bunkers, and over time the routing has been flipped—so the closing stretch on the front nine provide some of the course's most challenging holes. Walking is encouraged at Idle Hour, with subtle land movement in the fairways, water and well-placed bunkers presenting a stout driving test.
View Course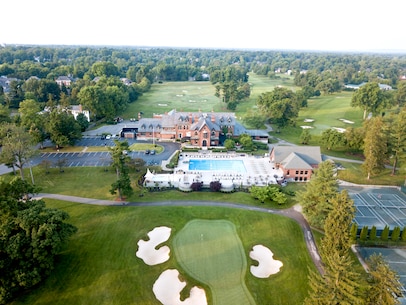 Hurstbourne Country Club is one of the finest clubs in Kentucky, boasting a course with excellent holes that test a player in a number of ways. The par-4 sixth hole is a good example—mandating a good drive into the fairway before requiring skilled placement on the long second shot over water to an undulating green. Two very challenging holes end the round—a short par 4 with a green bordered tightly by bunkers, then an uphill par 3. Good players will require some knowledge to master the subtly at this classic design renovated in recent years by Keith Foster.
View Course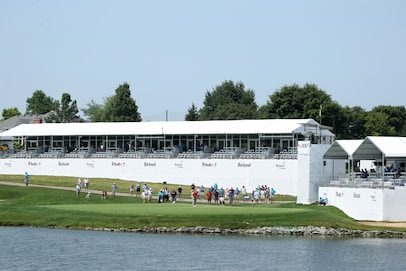 Private
Nicholasville, KY
The Champion Trace course at Keene Trace has ranked inside the top five in Kentucky in most of our rankings since the Arthur Hills course opened in the late 1980s. Routed on the rolling hills you'd expect on the site of a former horse farm, Champion Trace hosted the 1993 NCAA Championship and the 1994 U.S. Senior Amateur—and after new ownership took over the property in 2015, the course underwent some significant improvements ahead of hosting the PGA Tour's Barbasol Championship for the first time in 2018.
View Course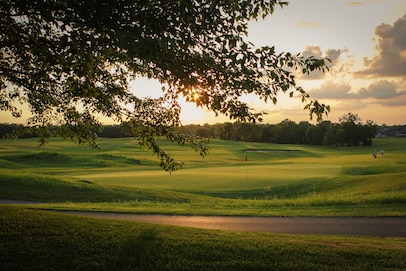 View Course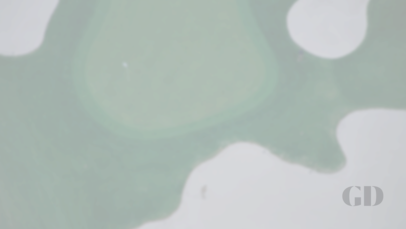 View Course