Best in State
The best golf courses in Kansas
Like its neighbor Oklahoma, Kansas has always been a one-course state. That is, there's one course every other course aspires toward. In this case it's Prairie Dunes, a tumbling, windswept adventure in the central part of the state, its first nine holes built by Perry Maxwell in 1937, a second nine added by son Press Maxwell 20 years later (Maxwell also designed Oklahoma's top course, Southern Hills).
Kansas' second-ranked course, Flint Hills National, debuted at No. 43 on America's 100 Greatest Courses in 2005, just 19 spots below Prairie Dunes at the time (Prairie Dunes is currently ranked 23rd), but has since slid well out of the first 100.
Rounding out the top 10 is an intriguing blend of old and newer courses, prairie and city, moneyed and modest. One of the most venerable courses, Kansas City Country Club, designed by A.W. Tillinghast and home to a young Tom Watson, may see its status revived once an upcoming renovation is complete.
Below you'll find our 2023-'24 ranking of the Best Golf Courses in Kansas.
We urge you to click through to each individual course page for bonus photography, drone footage and reviews from our course panelists. Plus, you can now leave your own ratings on the courses you've played … to make your case why your favorite should be ranked higher.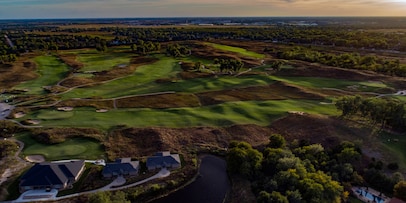 Prairie Dunes was the top nine-hole course in America for 20 years. By the time the club found funds to expand it to 18, original architect Perry Maxwell had passed away, but his son Press was able to add nine more holes seamlessly in the 1950s, putting three on the front nine and six on the back. He also replicated his father's great greens, which seem to break in three different directions. Prairie Dunes reflects all that is common in rural Kansas: sand dunes, prairie grasses, yucca plants, cottonwoods and constant wind.
View Course
Except for its secondary rough of native grasses, Flint Hills National has little in common with the actual Flint Hills in Kansas, a geological formation of tallgrass prairie plateaus amidst rocky buttes. The softly-rolling Tom Fazio design has over 5,500 transplanted trees, including cedars, maples, pin oaks, pines, redbuds, willows and even 60-foot-tall cottonwoods. Not surprisingly, the club has a full-time arborist. Several long lakes dominate play, especially on the opening and closing holes. The slick, heavily contoured greens are tougher even than those at No. 23 Prairie Dunes, which is less than an hour away.
View Course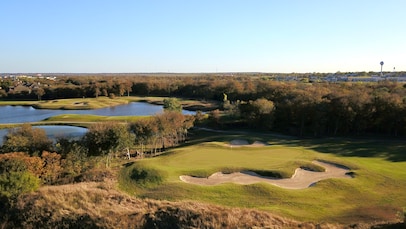 Debuting as Golf Digest's Best New Private Course in 1989, Shadow Glen plays along rocky ridges and through tree-lined valleys. The course sits less than a half-hour from Kansas City and presents an array of challenges, including stone-lined water hazards, rugged ravines and undulating greens. The Tom Weiskopf design is a past member of our 100 Greatest list and has been ranked inside the top five on our Best in Kansas list since 1991.
View Course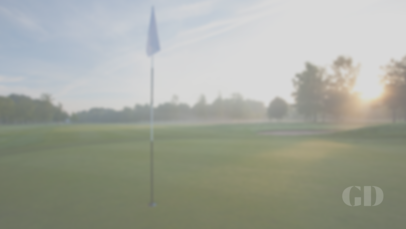 Private
Mission Hills, KS
View Course