Best in State
The best golf courses in Idaho
Idaho is "top heavy" in terms of its golf. While the majority of the population lives in the southern section of the state near Boise, the best golf is located toward the northern tip, around Coeur d'Alene and the large lakes nearby. This includes the top two courses, Gozzer Ranch and The Club at Black Rock, and six of the top eight on our latest ranking of the Best Golf Courses in Idaho.
Below you'll find our 2023-'24 ranking of the Best Golf Courses in Idaho.
We urge you to click through to each individual course page for bonus photography, drone footage and reviews from our course panelists. Plus, you can now leave your own ratings on the courses you've played … to make your case why your favorite should be ranked higher.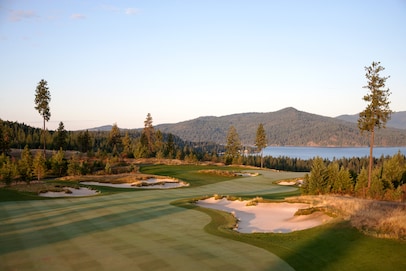 When it won in 2008, Gozzer Ranch was the 13th Best New Course triumph for architect Tom Fazio. Gozzer won in part because of its gorgeous views of Lake Coeur d'Alene to the north and west, and the panoramic farm valley to the east. Little details elevate the architecture of Gozzer Ranch: a slight false-right-front edge on the first green, the backboard slope behind the sixth green, the fairway contouring on the dual-fairway drivable par-4 12th that kicks even a short drive to the base of the putting surface. Its shaggy-edged bunkers are more than mere set decorations. Some define targets off the tee; other pose options and challenges.
View Course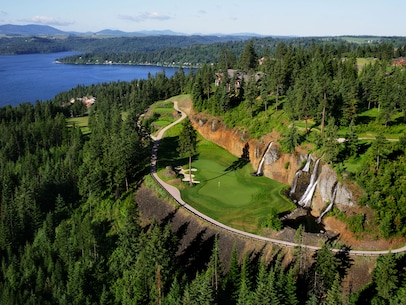 Private
Coeur D Alene, ID
Jim Engh's architecture is all about turning fantasies into realities, and Black Rock delivers on that goal like few others, with some bobsled-run fairways (where one can putt from landing area downhill to the green), rollicking putting surfaces framed by squiggly bunkers and a par-4 11th pinched by towering rock formations that bring to mind a pinball machine. Unusual and controversial (it won Best New Private in 2003 ahead of No. 15 Friar's Head and No. 83 Dallas National), Black Rock is a thrilling round of golf.
View Course
David McLay Kidd built Huntsman Springs G.C. for billionaire Jon Huntsman on an old cattle ranch in tiny Driggs, Idaho, on the west side of the Grand Teton Mountains. The site was originally flat and lifeless, between a highway and a river, with lots of wetland bogs. Kidd's solution was to recess the entire course into the landscape to screen out undesirable buildings and generate some interesting topography. Digging down meant the holes filled with water, so he designed a course with acres and acres of lakes, ponds and interconnecting streams. If all that sounds more like a Tom Fazio design than a David Kidd one, that's understandable. For a Scot who loves bump-and-roll, Huntsman Springs, with bluegrass fairways rough, is a radical departure. It also demonstrates his flexibility as a designer.
View Course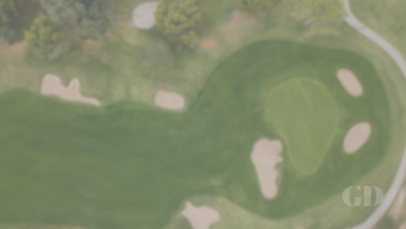 Private
Coeur D Alene, ID
CDA National sits on bluffs overlooking Lake Coeur d'Alene in northwestern Idaho. There are some tremendous elevation changes, which not only present captivating shot options but offer golfers stunning vistas of the lake down below. The front nine is relatively open, while the back nine is a far more secluded, forested layout. Given the sloped terrain, the course can be a strenuous walk.
View Course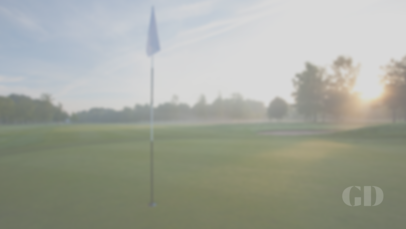 View Course