1 / 5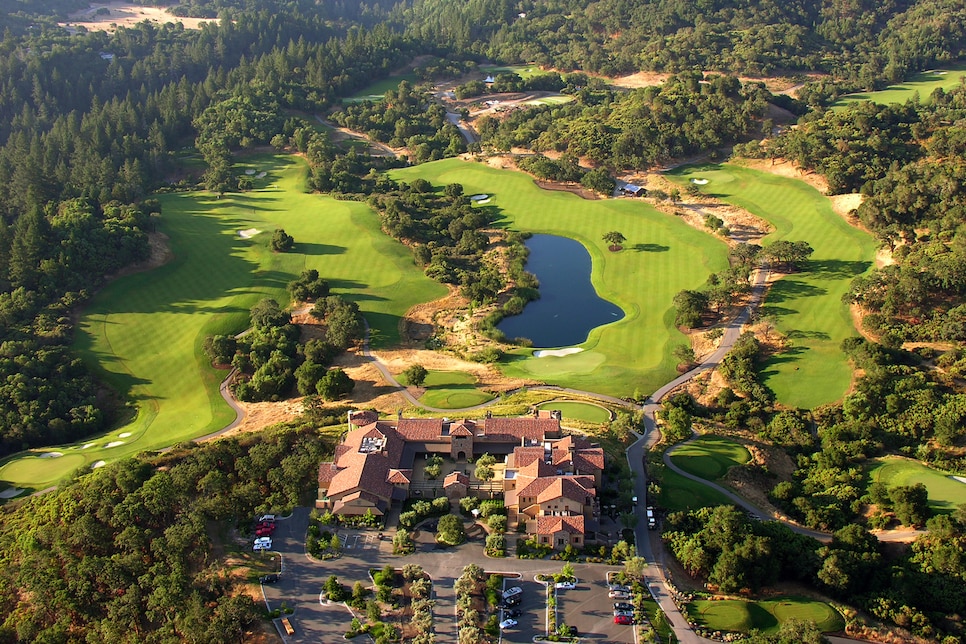 2 / 5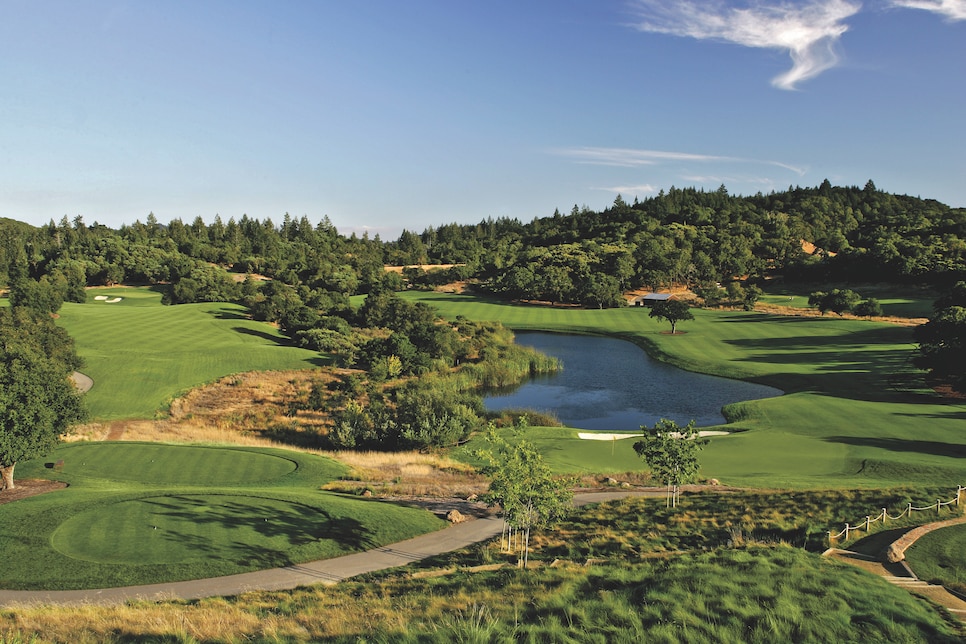 3 / 5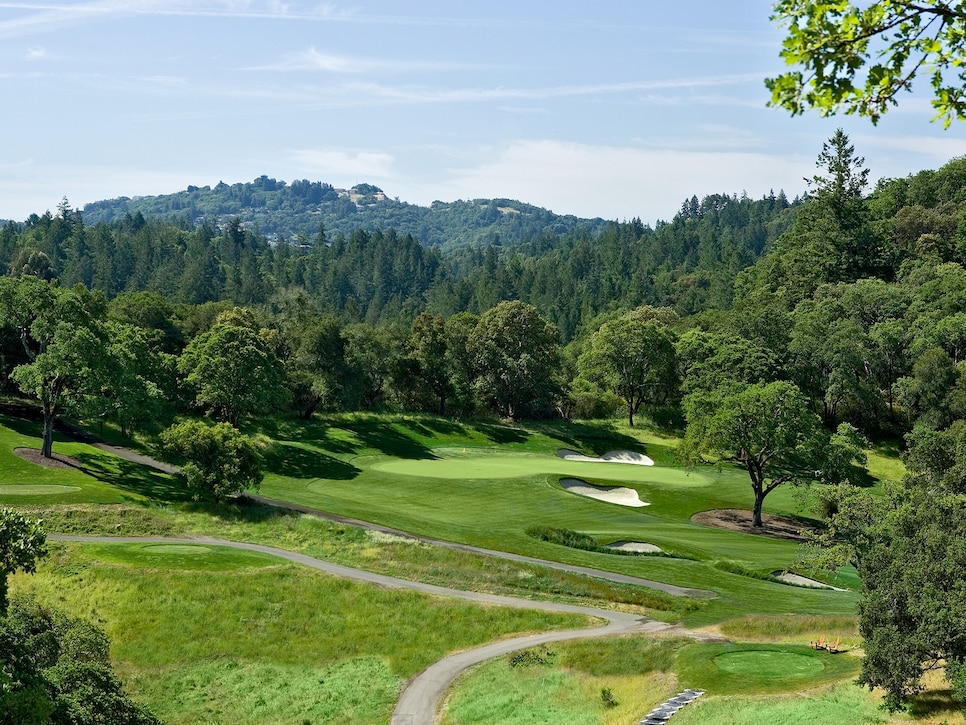 4 / 5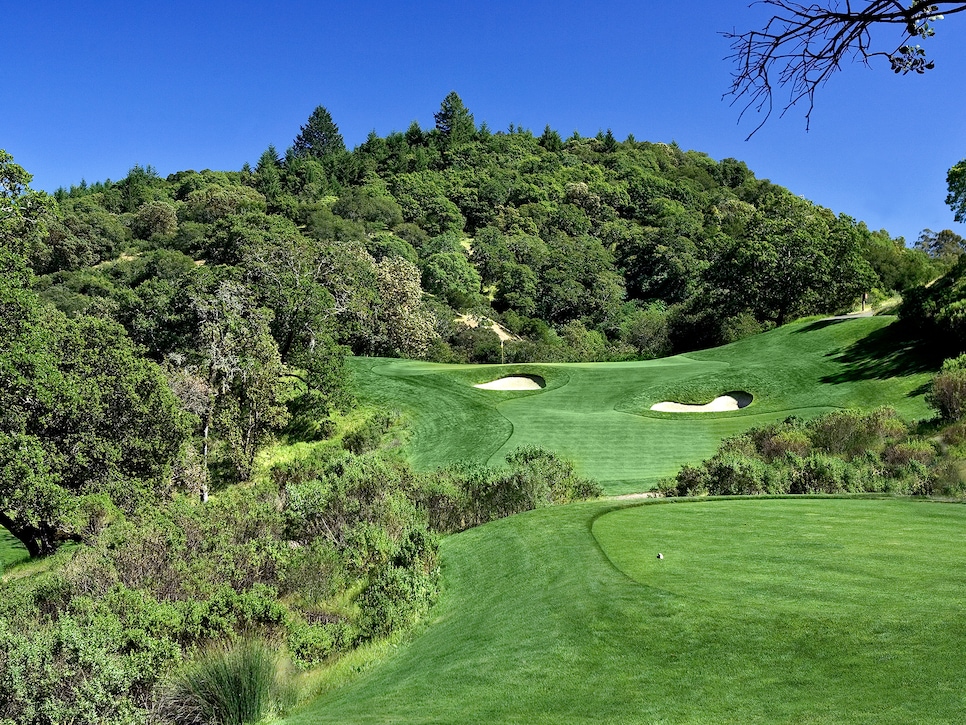 5 / 5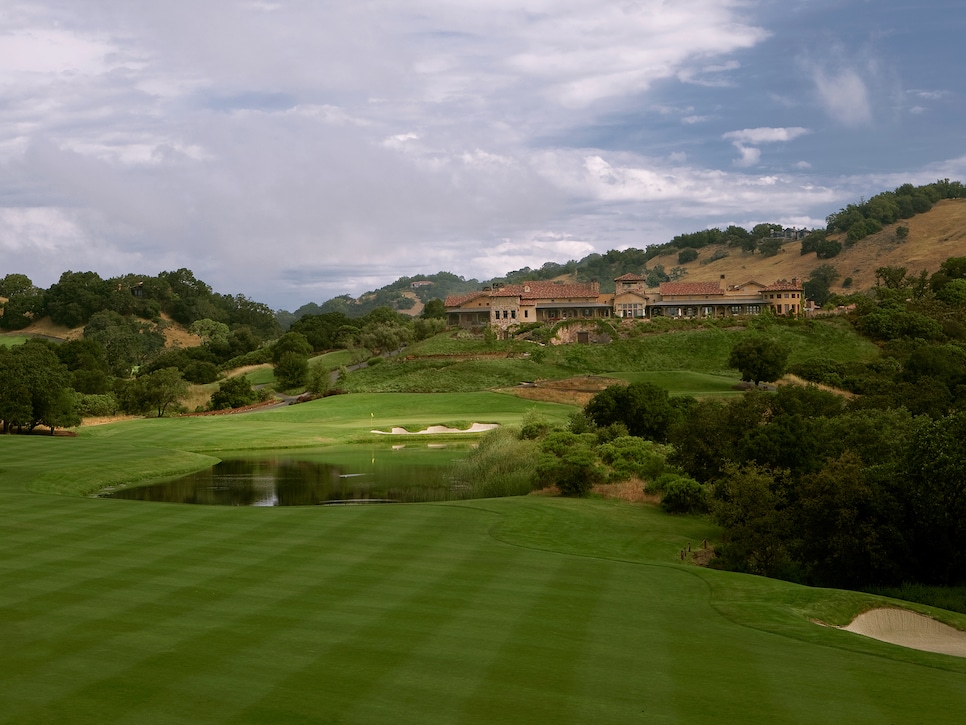 Overview
As Jack Nicklaus wound down his competitive career, his empathy for average golfers rose, and rather than continue to build back-breaking championship-length courses, he began to tailor some of his designs toward the average golfers who foot the bill. Thus Mayacama is less than 6,800 yards and is routed to be a very comfortable walk, essential since the club has no golf carts. A bold design, it explores every facet of the oak-dotted hillsides above Santa Rosa. Watersheds and gulches figure prominently in the layout, which has some dramatically elevated tees and four stunning, gambling par 5s.
About
Designer
Jack Nicklaus, ASGCA
Awards
Second 100 Greatest: Ranked 2015-'16 and 2021-'22.
2023-'24 ranking: 137th.
Previous ranking: 114th.
100 Greatest: Ranked for 14 years from 2005-'14 and 2017-'20.
Highest ranking: No. 66, 2007-'08.
Best in State: Ranked 10th, 2013-'14. Ranked inside the top 10, 2005-'07. Ranked 11th, 2011-'12. Ranked 12th, 2015-'18. Ranked 13th, 2019-'20. Ranked inside the top 15, 2003, 2009-'10. Ranked 16th, 2021-'22.
Current ranking: 19th.
Panelists
Ratings from our panel of 1,900 course-ranking panelists
100 GREATEST/BEST IN STATE SCORES
Reviews
1 / 3
Review
"Spectacular experience. I always love being at Mayacama. No other course I've played is so scorable for a low handicap player versus penal for a higher handicapper. If you're on your game, you can aim to break par. If you're struggling, breaking 100 is more of a challenge. Best caddies outside of Seminole. Locker room, food, atmosphere are all top notch."
Read More
2018
2 / 3
Review
"Good Nicklaus design and a fun walk. The caddy only experience is fun. Great clubhouse."
Read More
2018
3 / 3
Review
"here were a couple of notable shots that exemplified shot values, such as the approaches on 12 and 13. or a hilly course, I found there to be so many great vistas and interesting looks at holes that made me want to summon my best shot. The highlights was the third hole, including the surprising walk in the woods to the green, and perhaps the country's smallest waterfall"
Read More
2018
Readers
Collection of reviews from our readers
There are no reader ratings yet
Reviews
There are no readers reviews yet. Be the first to write a review.