1 / 6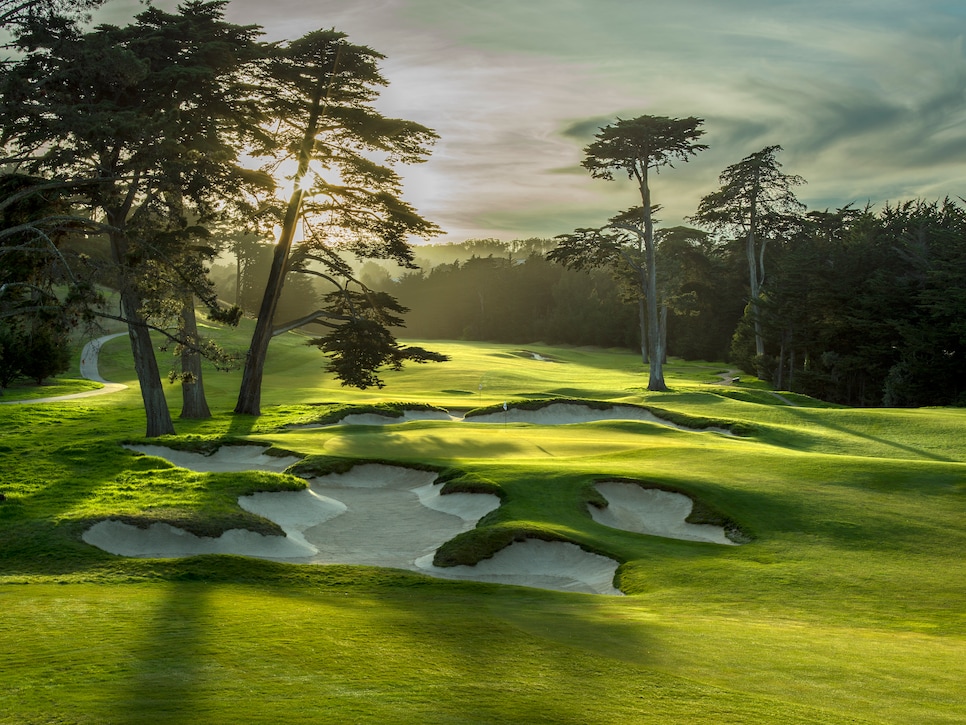 Courtesy of Evan Schiller
2 / 6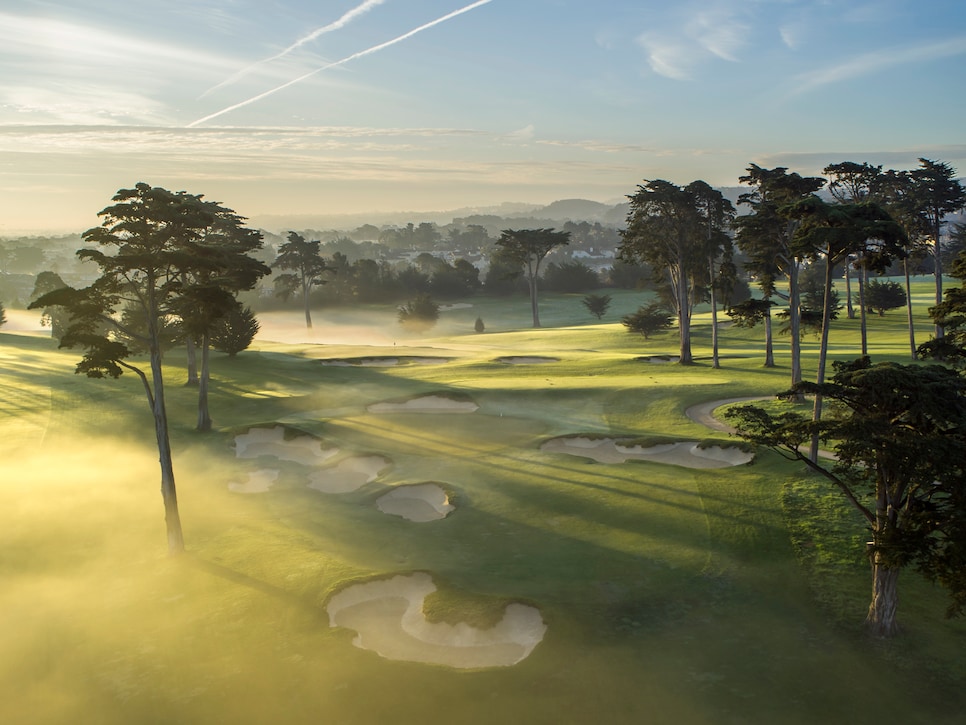 Courtesy of Evan Schiller
3 / 6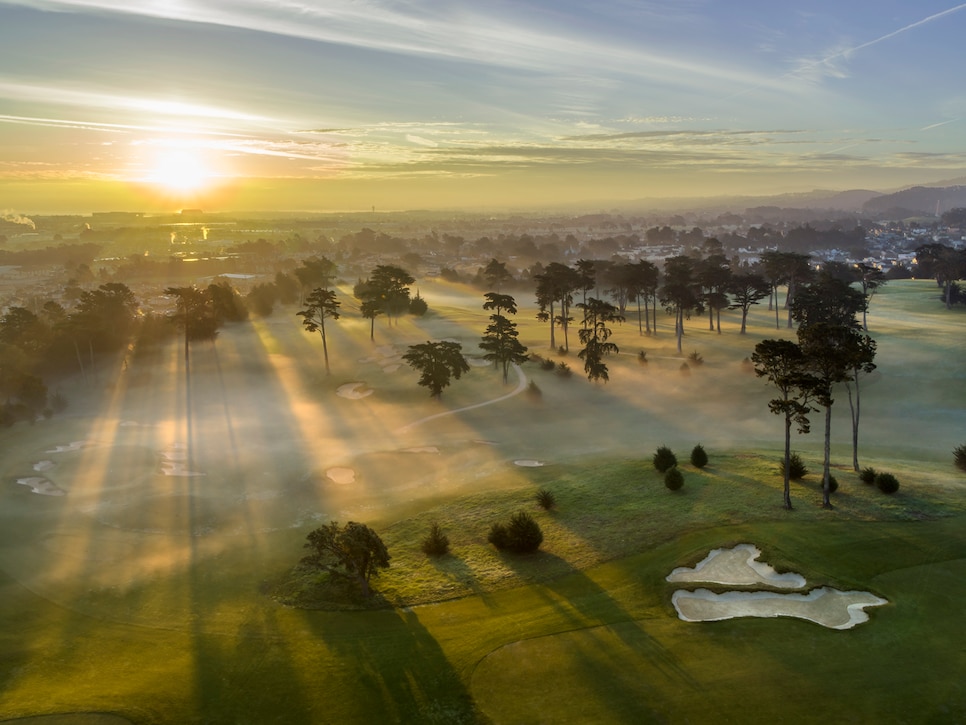 Courtesy of Evan Schiller
4 / 6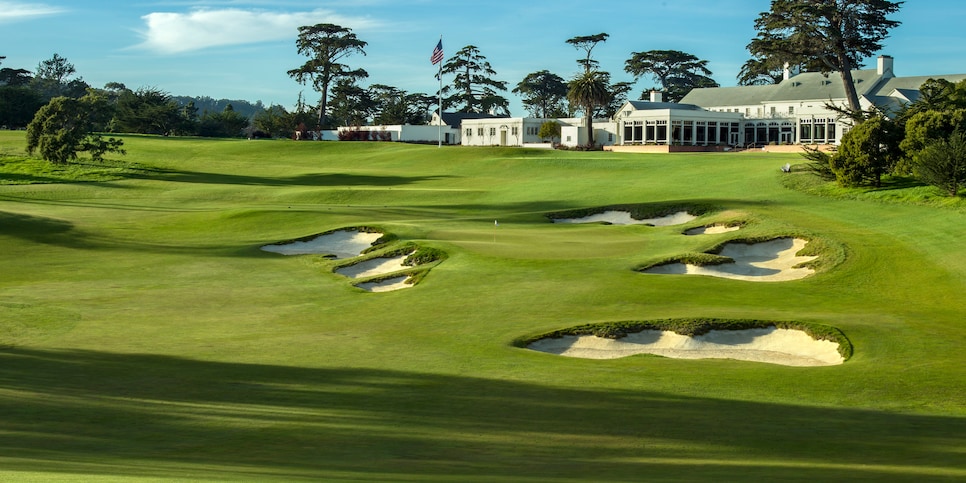 5 / 6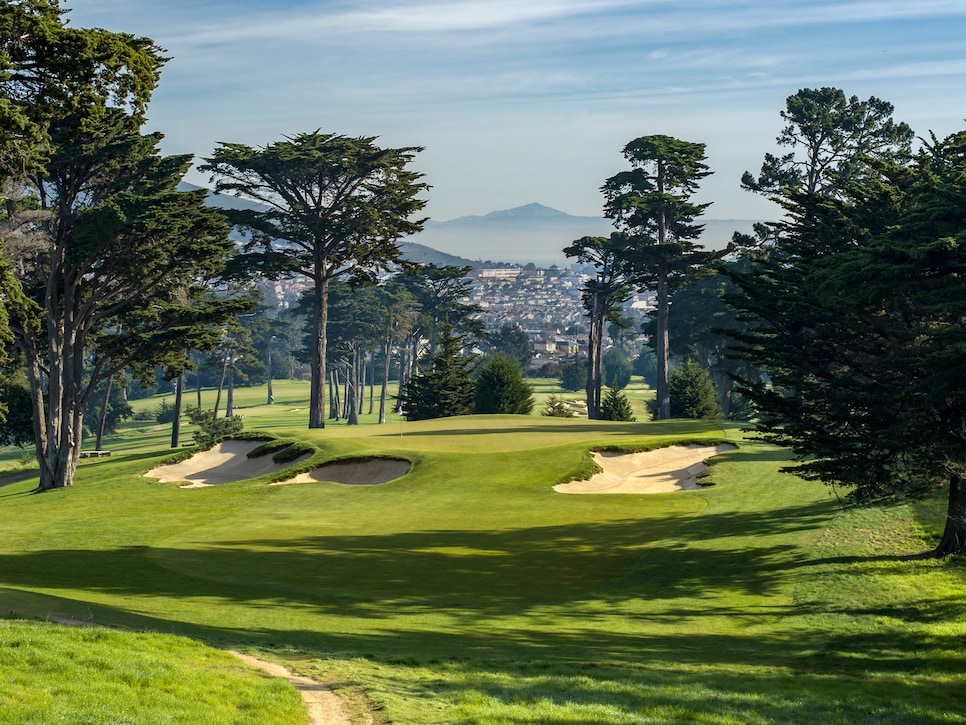 Courtesy of Evan Schiller
6 / 6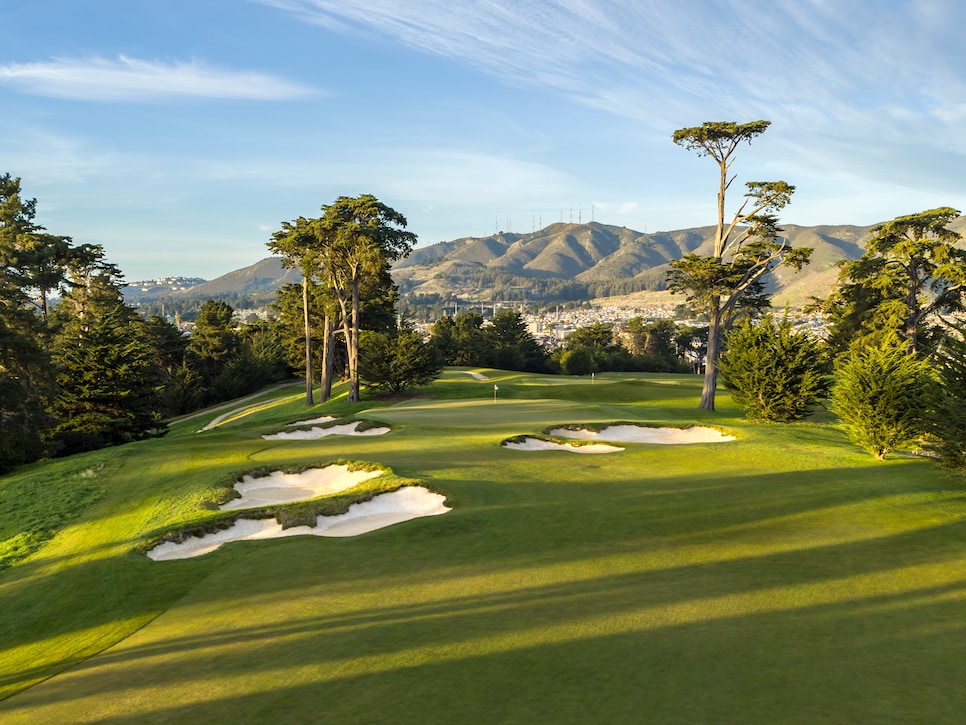 Courtesy of Evan Schiller
Overview
For a course that featured Alister Mackenzie bunkers (added just two years after it first opened), Cal Club was never considered the equal of its near neighbors, No. 35 Olympic (Lake) or No. 33 San Francisco G.C. That's partly because it was so claustrophobic, not just from dense trees, but from its truncated front nine reworked in the 60s by Trent Jones after road expansion took two holes. Architect Kyle Phillips resolved the problem by clearing trees and creating five new holes, including a new par-4 second in the old practice range and a new dogleg-right par-4 seventh atop a previously unused mesa in the middle of the course. Best of all, he re-introduced Mackenzie's glamorous bunkers. Cal Club is now much closer to its top-ranked neighbors.
About
Designer
A. Vernon Macan, ASGCA/(R) Kyle Phillips Golf Course Design
Awards
100 Greatest: Inaugural appearance on America's 100 Greatest.
2023-'24 ranking: 71st (highest).

Second 100 Greatest: Ranked since 2013.
Previous ranking: 101st.
Best in State: Ranked 9th, 2024-'24. Ranked 15th, 2015-'16, 2019-'20. Ranked 16th, 2013-'14, 2017-'18. Ranked 25th, 2011-'12.
Panelists
Ratings from our panel of 1,900 course-ranking panelists
100 GREATEST/BEST IN STATE SCORES
Reviews
1 / 9
Review
"* The flow of the holes are fantastic however many of them were similar in that they would bank in one direction off the tee and go in the opposite on the approach. Many of the doglegs contained only inside bunkering. Par 5's and 3's are utilized in only 2 directions. * Lovely bunkering all around adding to the character. Together with the flow and views it's a fun place to play a round. * Greens were the weakness in the design in that they are fairly flat and not so interesting likely due to green speeds. There were however many pin positions that can be tucked into fun places such as the back pin on 4 within the funnel. The approaches on the other hand were very interesting with chances to run the ball up when playing firm. On this day the fairways were relatively soft with bumpy greens but held approach shots well with firm bounces."
Read More
2022
2 / 9
Review
"A visit isn't complete without taking a look in the clubhouse at the history that has been preserved about the club, the architects, and past events. Higher handicapper always has a routing option to play each hole, and the low handicap player will not be disappointed in the test of their game."
Read More
2020
3 / 9
Review
"What an amazing place to play. Conditions are perfect with firm fairways and greens. True roll on the greens. Gorgeous views and plenty of room to play. You aren't spending time looking for balls. A fun membership in which to get a game together and the clubhouse is steeped with history."
Read More
2019
4 / 9
Review
"Nice slice of Australian Sand belt. Great variety. Stunning property with San Fran in the surrounds. Absolute joy to play."
Read More
2018
5 / 9
Review
"One of the top 3 courses in the San Francisco Bay Area. Phenomenal re-design by Kyle Phillips. Course is so much better than it was 20 years ago. The course is typically in wonderful condition and takes advantage of the rolling terrain and most holes allow and/or encourage the ground game."
Read More
2018
6 / 9
Review
"Awesome course that was redone by Kyle Phillips. The club and the course are in a beautiful setting."
Read More
2018
7 / 9
Review
"After the redesign, as good as any course in San Francisco. Beautiful bunkering and fun greens."
Read More
2018
8 / 9
Review
"Superior course that demands your best, but allows lesser golfers to enjoy as well."
Read More
2018
9 / 9
Review
"Phenomenal renovation. A great walk. Due to sand capping the course drains really well and the fescue fairways play firm and fast."
Read More
2018
Readers
Collection of reviews from our readers
There are no reader ratings yet
Reviews
There are no readers reviews yet. Be the first to write a review.