1 / 6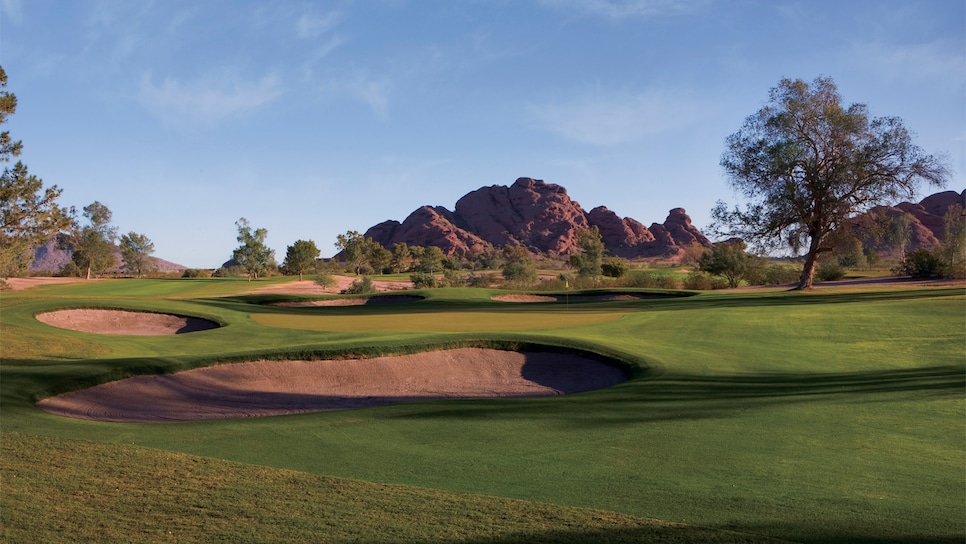 2 / 6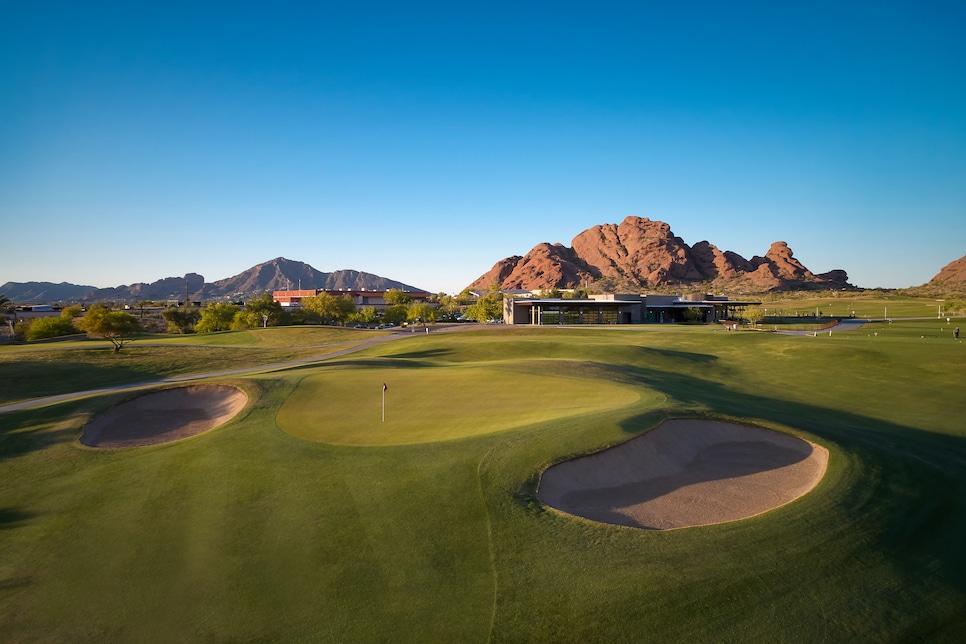 3 / 6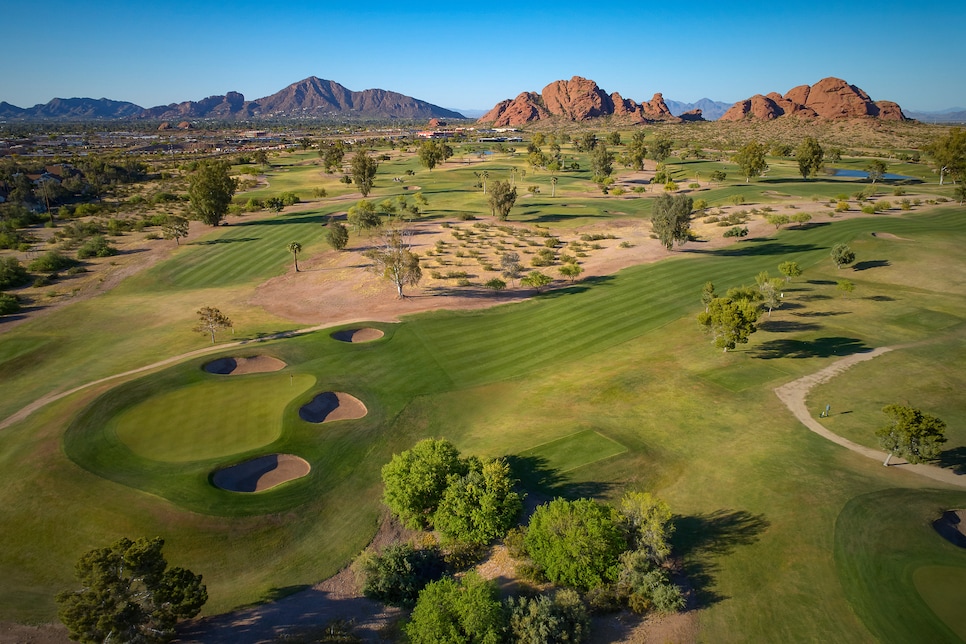 4 / 6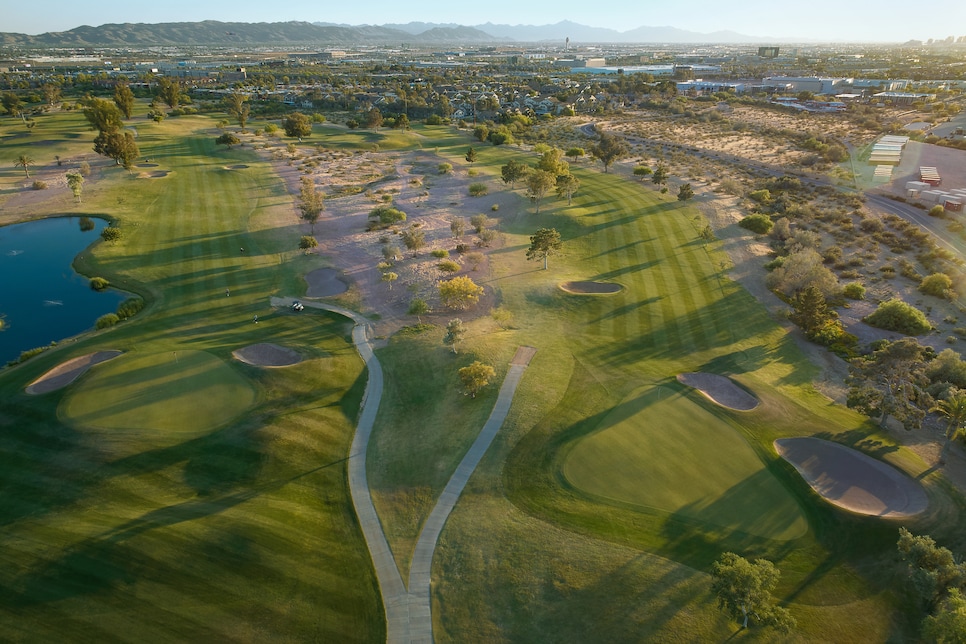 5 / 6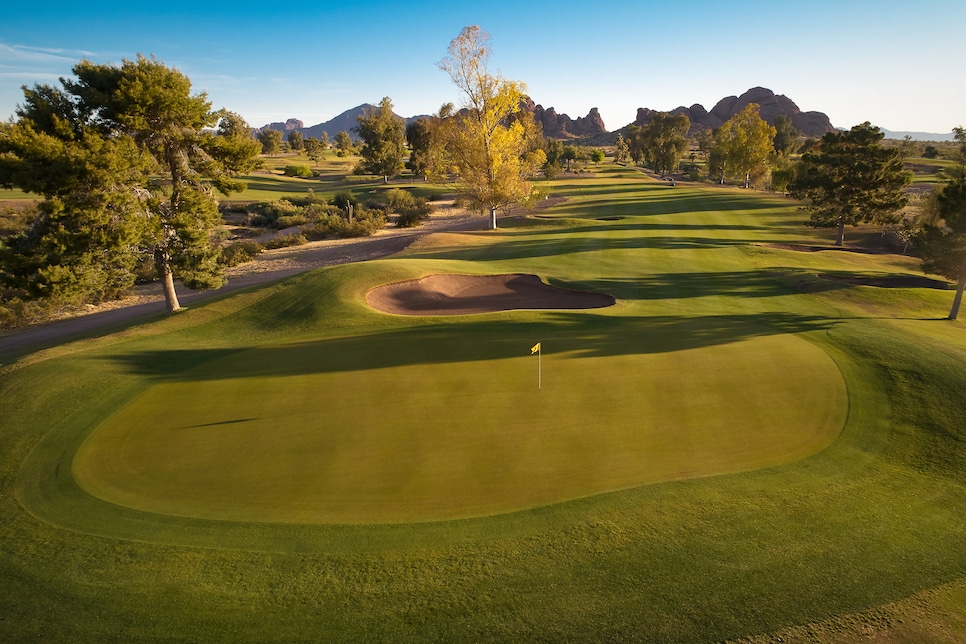 6 / 6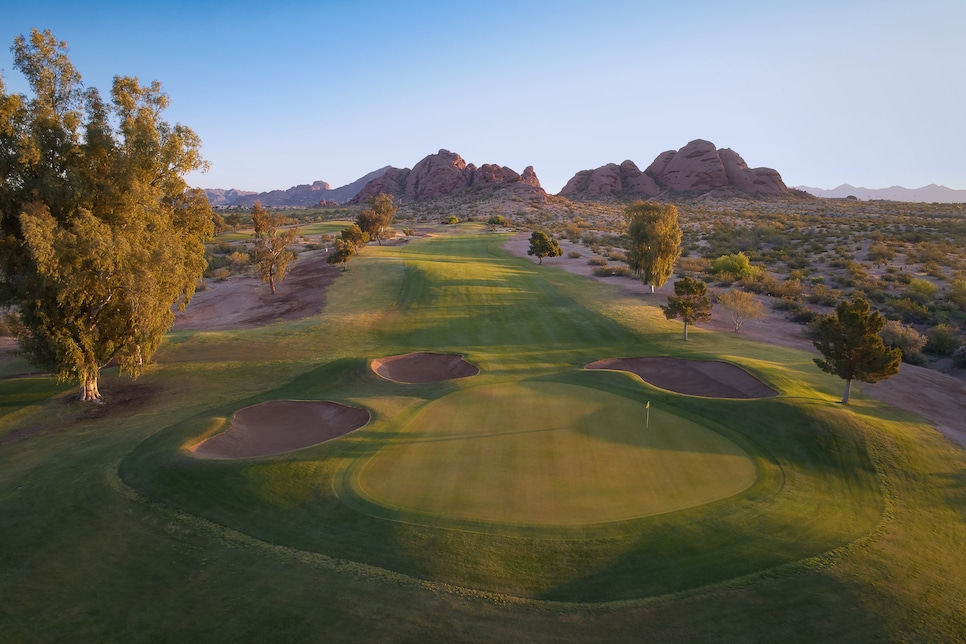 Overview
Papago is one of the best values in the Phoenix/Scottsdale area, offering incredible views of the nearby Camelback Mountains and downtown Phoenix. A recent $8 million investment into the course and the impressive Thunderbirds Golf Complex, where the Arizona State men's and women's golf teams train, have reengerized this municipal course that hosted the 1971 U.S. Amateur Public Links. The four-acre short game area boasts one of the most impressive collegiate practice facilities in the country with three acres of rough and fairway to mimic a variety of lies and a six-acre hitting area with 21 target greens and a number of fairway bunkers.
About
Designer
William F. Bell, ASGCA/(R) Arthur Jack Snyder, ASGCA/(R) William Fuller
Panelists
Ratings from our panel of 1,900 course-ranking panelists
100 GREATEST/BEST IN STATE SCORES
Reviews
1 / 2
Review
"Great tree lined course with rolling elevation changes. Greens are great and roll true. One of my favorite courses in Phoenix."
Read More
2022
2 / 2
Review
"Papago is a major disappointment, especially for the price. There are way too many uphill shots, and too many downhill walks from green to tee. Some of the backdrops are pretty, but overall, the course is long, hard, and not very much fun. The routing is poor. If you reversed the course, made the 18th green the first tee, the 18th tee the 1st green, etc. the course would be substantially better. Unless you like a long and expensive slog, your money is better spent on several hundred other options in the greater Phoenix area."
Read More
2021
Readers
Collection of reviews from our readers
There are no reader ratings yet
Reviews
There are no readers reviews yet. Be the first to write a review.