1 / 4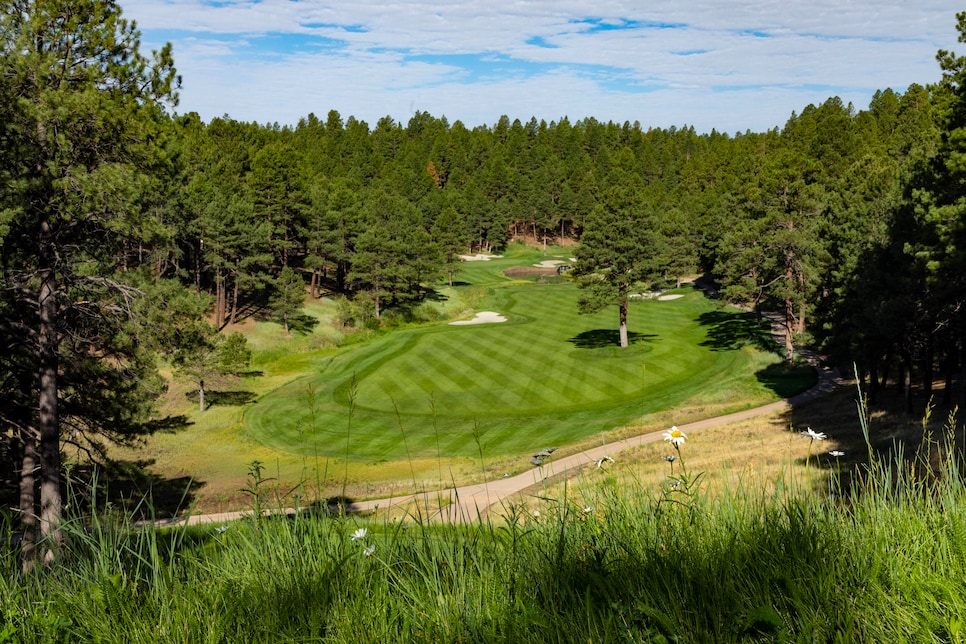 Tom Alexander Photography
2 / 4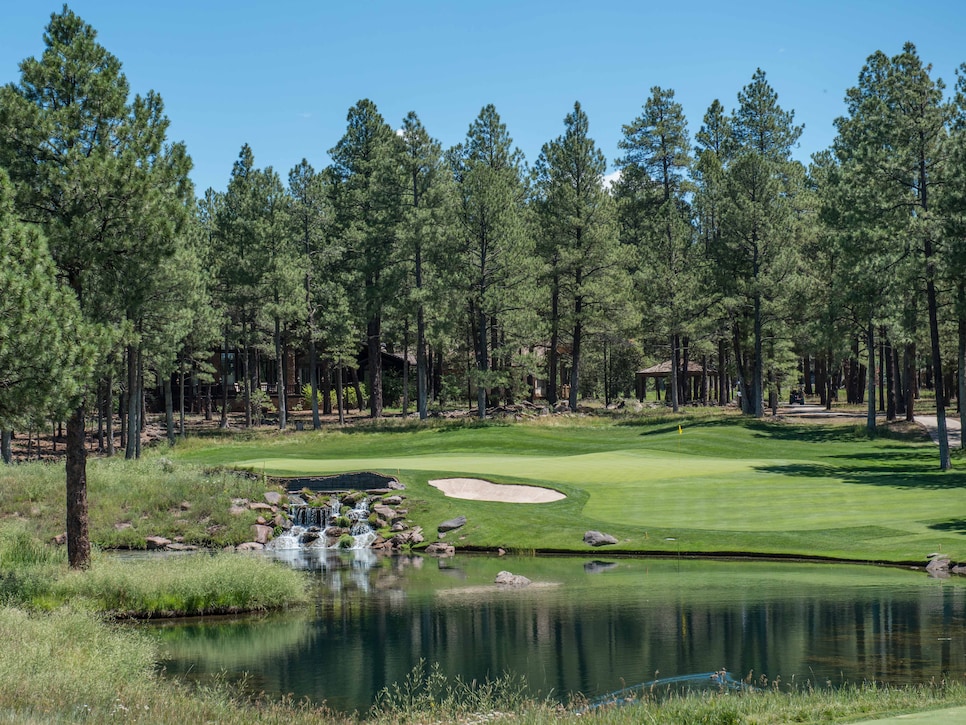 Courtesy of Patrick Corley
3 / 4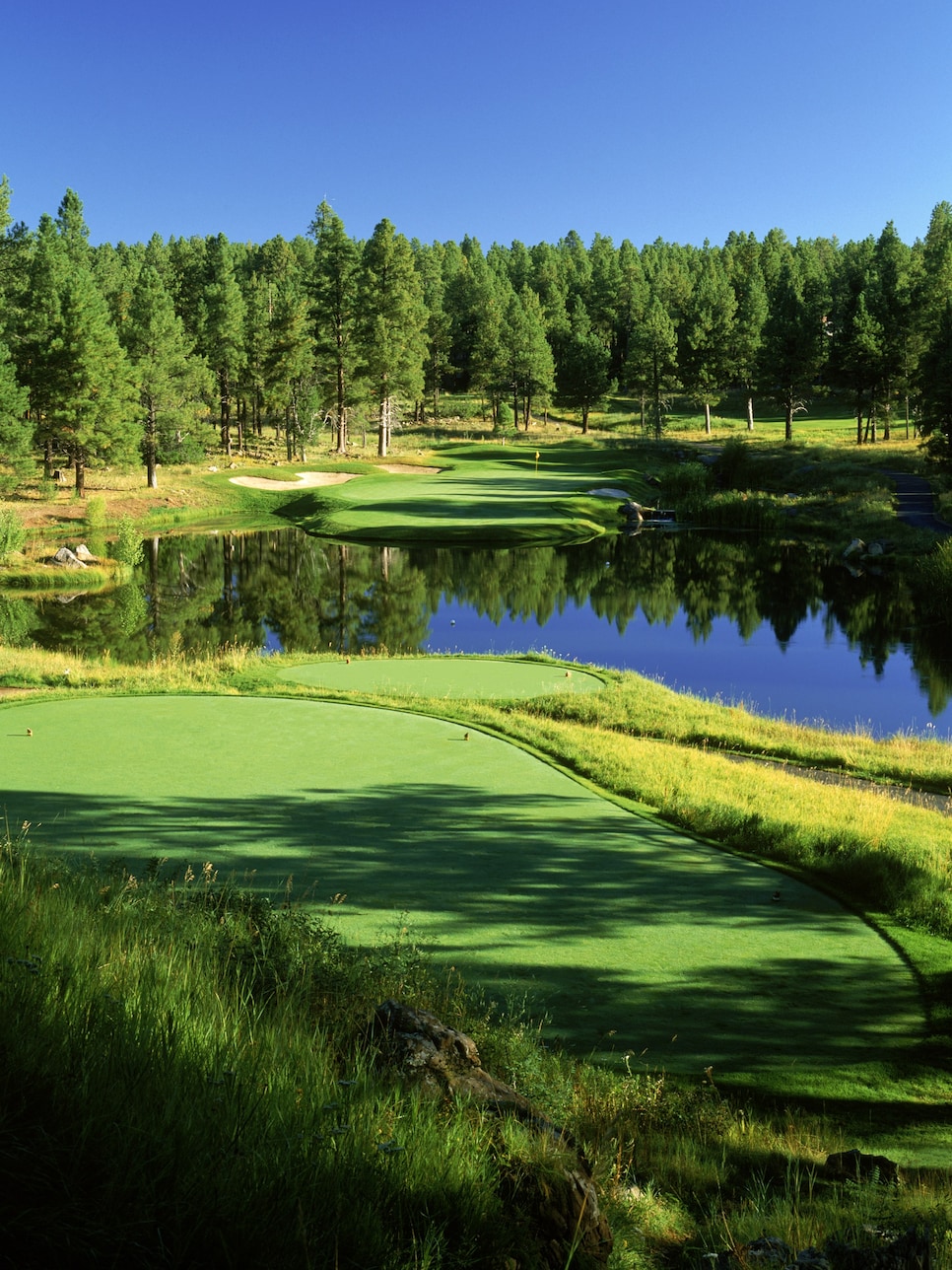 4 / 4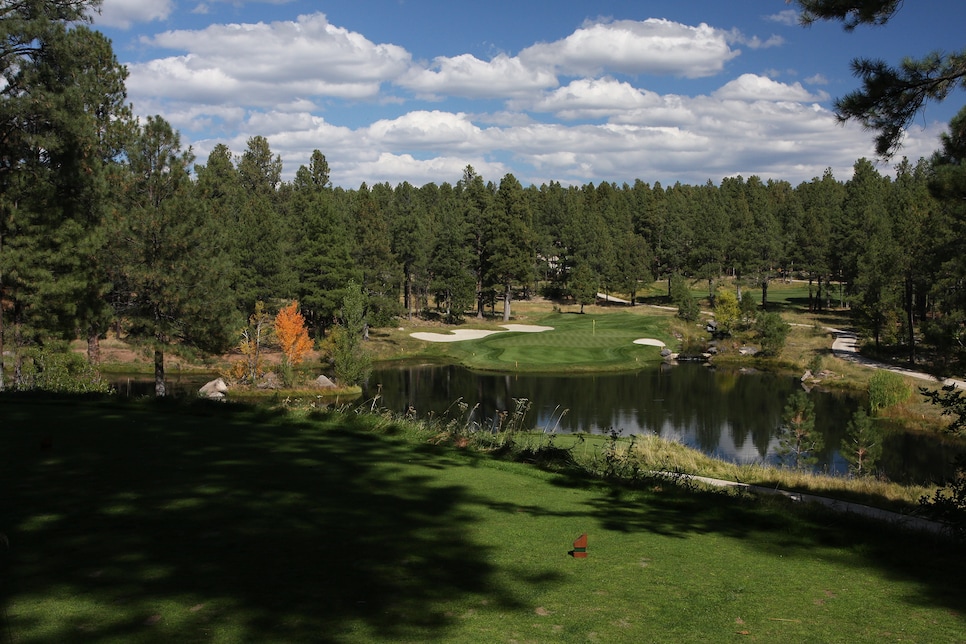 Overview
It has three par 5s over 600 yards and a par 4 measuring 478 yards, but the Canyon Course at Forest Highlands still plays shorter than its listed yardage. That's due in part to its elevation at 7,000 feet and partly because it has six par 3s, a strong collection spaced every other hole from the fourth through 14th. Both nines are routed along mountain ridges, with holes edged by stately ponderosa pines. The ninth is especially scenic, as it drops down an escarpment into a narrow stream valley to a double green it shares with the 18th hole.
About
Designer
Jay Morrish, ASGCA/Tom Weiskopf
Awards
100 Greatest: Ranked for 24 years, from 1991-2014. Highest ranking: No. 38, 1993-'94.
Second 100 Greatest: Ranked since 2015. Highest ranking: No. 104, 2015-'16.
Best in State: Ranked first, 1991-'99, 2003-'09. Ranked second, 2011-'22.
Panelists
Ratings from our panel of 1,900 course-ranking panelists
100 GREATEST/BEST IN STATE SCORES
Reviews
1 / 8
Review
"The Forest Highland (Canyon) course, by Weiskopf and Morrish, is a fascinating course on a great property. With elevation changes, streams, ponds, and marshes. the isolated holes wind through a high-elevation ponderosa pine forest. Each hole presents a unique challenge. You start with a dogleg left with a ponderosa pine on the left near the green that entirely dictates the tee shot; a drivable par 4 dogleg right, a long par 5 that goes right, then left, and a beautiful mid-length par 3 with the green set hard upon a pond and running stream with a small waterfall. And this variety continues throughout the round. The canyon 9th hole, the massively downhill marsh hole (17) and the 18th with three water crossings, are all special holes, but there are others. It's hard to find a course with this many unique and memorable holes. Great fun for a good golfer—the novice will still enjoy the round, but expect to lose some balls."
Read More
2021
2 / 8
Review
"This Weiskopf/Morrish design is uniquely routed and designed with six par 3s on the course. The course sits at approximately 7,000 feet, which factored into the non traditional number of par 4s, due to the requisite additional land needed, while factoring in the elevation impact."
Read More
2021
3 / 8
Review
"Middle stretch of holes is as good as any I have played. And the ninth hole is one of the best par 4s I have seen."
Read More
2021
4 / 8
Review
"The Canyon Course at Forest Highlands gets off to a very quiet start. The first three holes are rather ordinary, but the action picks up at the 4th and continues until the finish. Even some of the complimentary holes like 11 have nice subtle interest. The best holes are the three in the canyon itself 9, 17, and 18 as well as the benched green 10th. What I also like about Canyon is the restraint that Weiskopf and Morrish used, not overbunkering the course or over contouring the greens. The bunker maintenance, similar to what you see in Australia, is to be applauded."
Read More
2021
5 / 8
Review
"Definitely one of the best courses in Arizona. The Canyon holes at the end of each nine are special, but the rest of the course is good too. Every even-numbered hole between #4 and #14 is a par three -- that's fairly unique. Also has 5 par 5's. Good variety!"
Read More
2021
6 / 8
Review
"Good Weiskopf course that is worthy of its ratings. Wish there weren't so many houses on the front side."
Read More
2018
7 / 8
Review
"Everything you would want in a low-key atmosphere. Great food and beverage services. Pool and health club."
Read More
2018
8 / 8
Review
"Beautiful layout amid towering firs and pines. Good variety and a nice clubhouse."
Read More
2018
Readers
Collection of reviews from our readers
There are no reader ratings yet
Reviews
There are no readers reviews yet. Be the first to write a review.