TaylorMade
Stealth HD
Our Review:
WHAT IT DOES: The HD stands for high draw, but how does TaylorMade accomplish this in a super-game-improvement iron? The shallow face profile and wide sole push the center of gravity low and inspire confidence at address. The heel-to-toe sole curvature is especially pronounced to reduce digging. The damping system—different in each iron—achieves the same goal for all clubs: make it sound better while allowing the face to flex. The set starts at the 5-iron. Sole slots on the 5- through 8-iron maximize ball speed. 
WHY WE LIKE IT: Golfers regardless of ability can appreciate a well-struck shot. This simple statement informed the approach for how this iron was created. Knowing that high-handicappers are not as reliable to test on such data points as distance, launch angle and spin rate, TaylorMade asked its testers a binary question: Was it a successful shot? What the company found was this player type believed high launch and high spin worked. So, too, did anything straight or with a draw. This kind of common-sense thinking to understand the audience can be as valuable as any kind of supersonic metal or other technological achievement.  Read more>>>
All products featured on Golf Digest are independently selected by our editors. However, when you buy something through our retail links, we may earn an affiliate commission.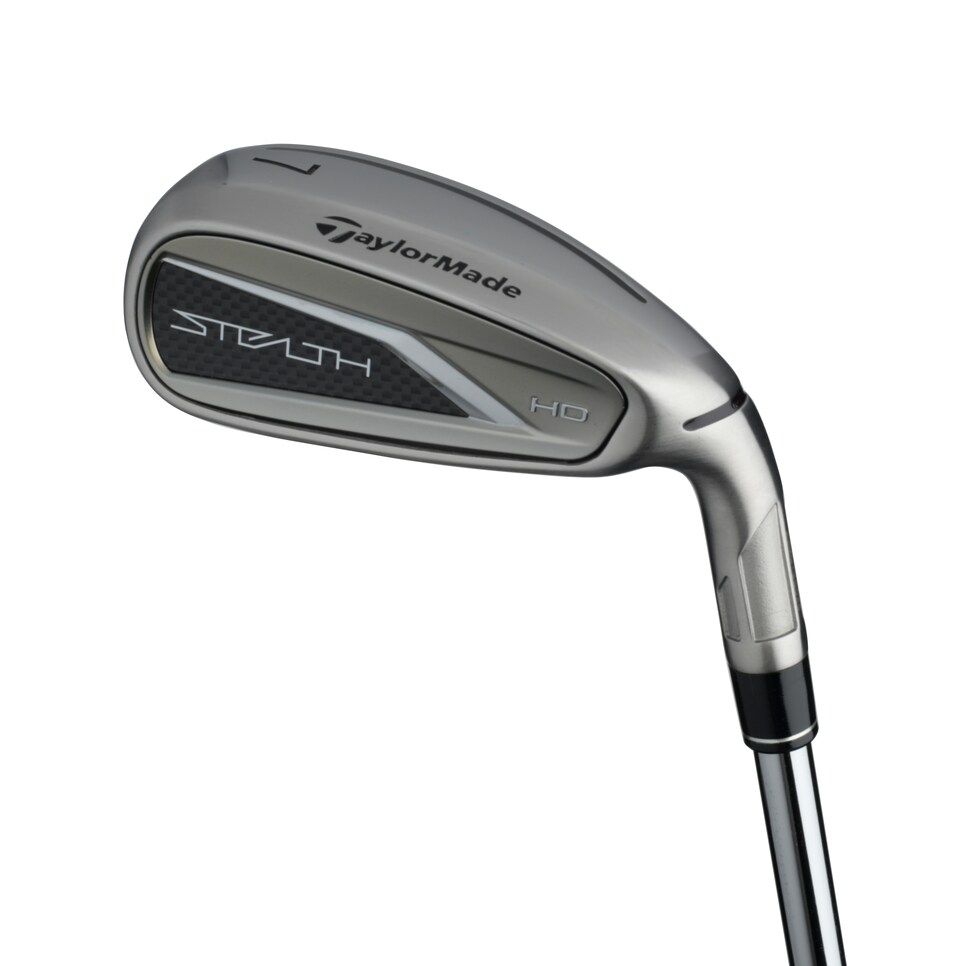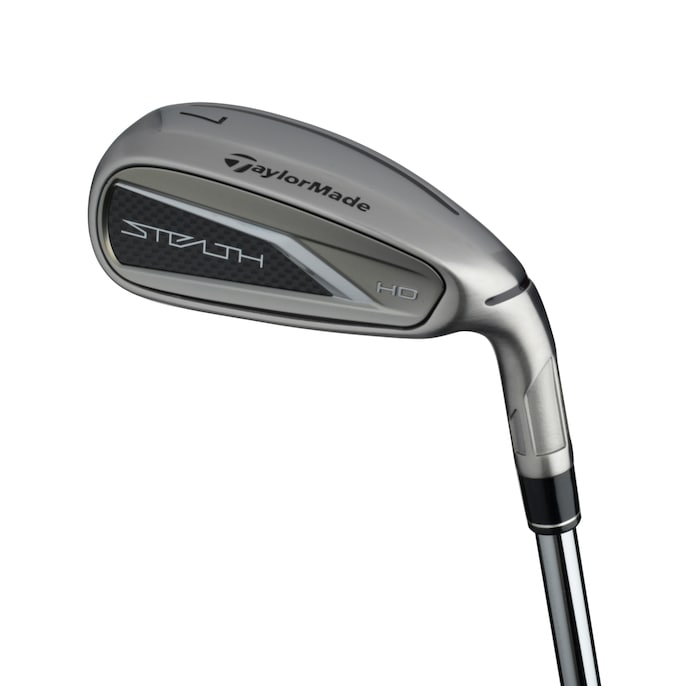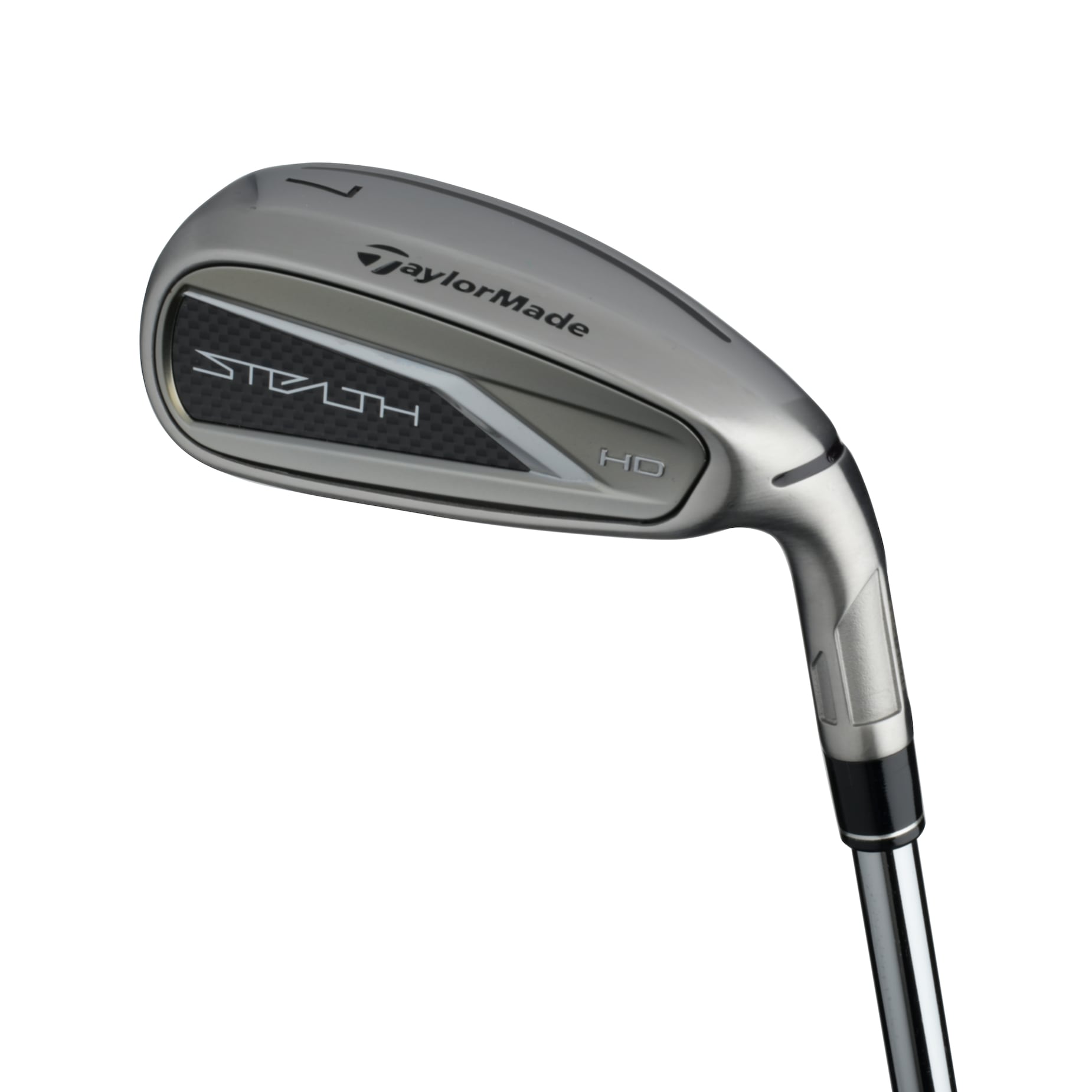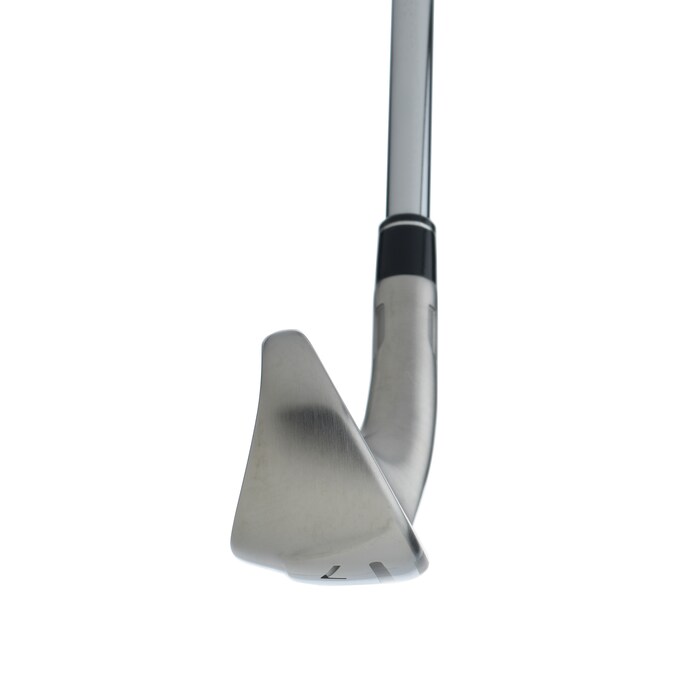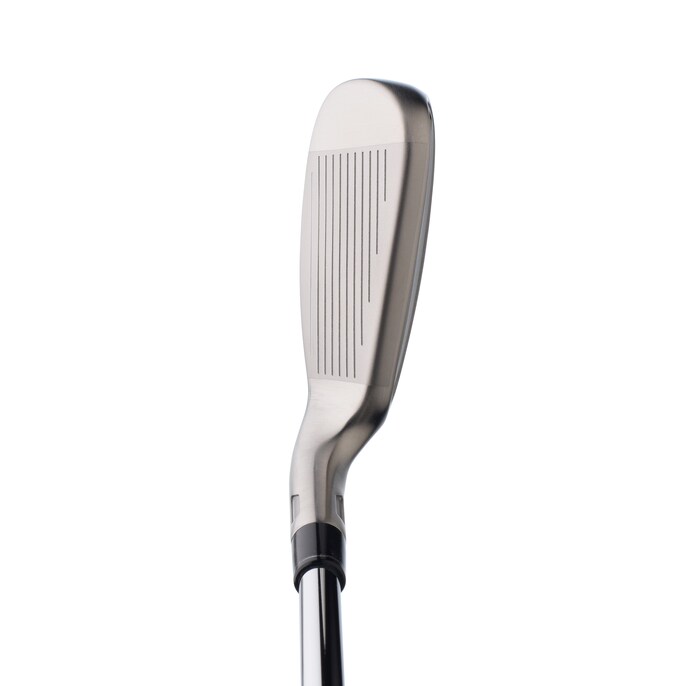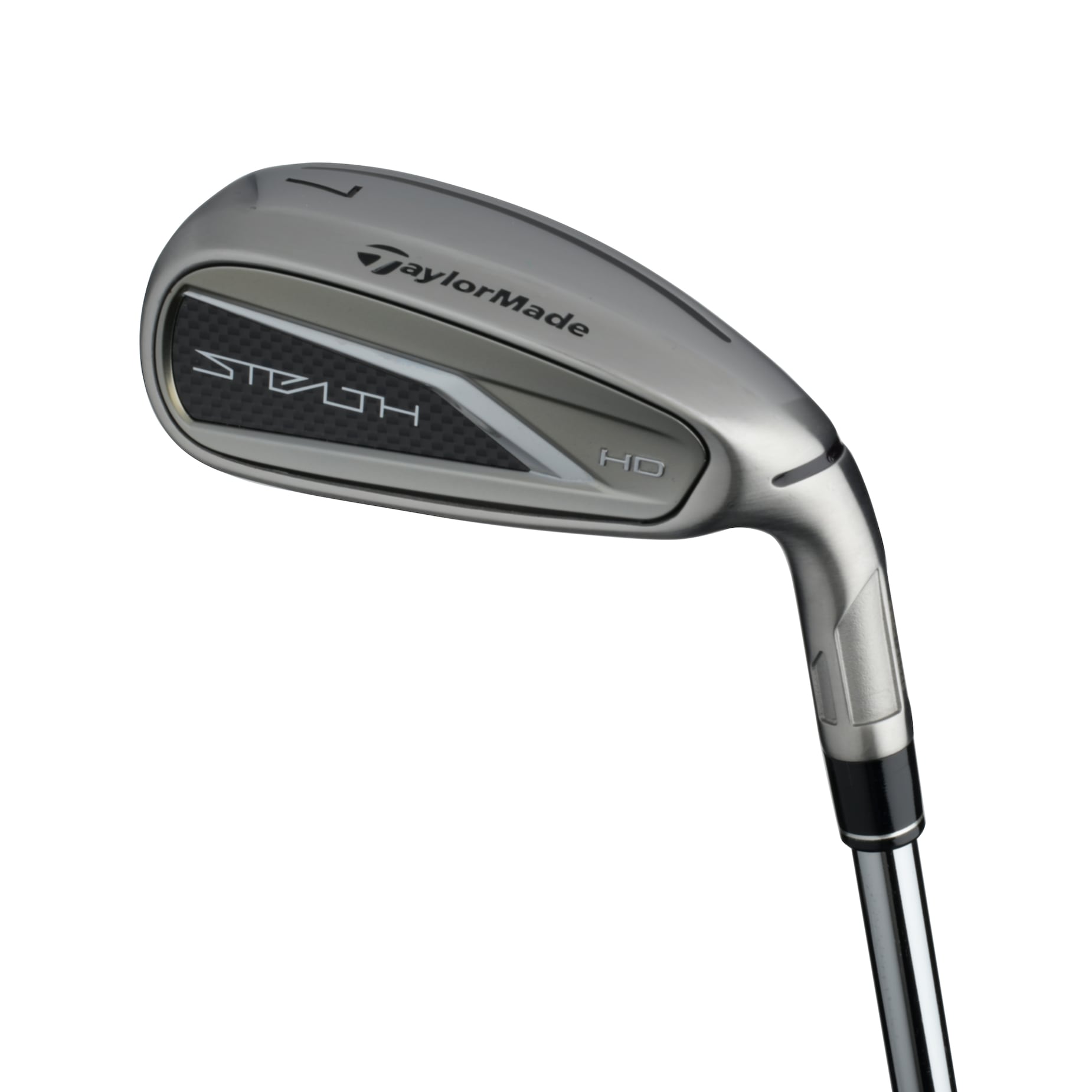 Club Specs
| Models | Shaft | Shaft Flex | Dexterity | Price |
| --- | --- | --- | --- | --- |
| Stealth HD | KBS Max 85 MT, Fujikura Speeder NX Red/Silver | SR, R, S | Left Hand / Right Hand | $143.00 |
Stealth HD
| Name | Loft | Length | Lie |
| --- | --- | --- | --- |
| 5I | 23.50 | 38.50 | 62.50 |
| 7I | 30.00 | 37.25 | 63.50 |
| PW | 44.50 | 37.75 | 65.00 |
From the Manufacturer
Description
Stealth HD irons are an unconventional approach to helping developing golfers find success in the game with a more forgiving, easy-to-launch max game improvement option. An ultra-low profile head shape in the long irons drives CG lower to help get the ball airborne with ease – a critical component for defining success among this player set. Progressive head sizes, meaning that each club is uniquely shaped and gets incrementally larger from 5-iron through pitching wedge, help independently optimize the performance of each iron. An increased sole radius and innovative step down design along the bottom of the club round out the all-new shape. An asymmetric draw-bias face was incorporated in direct response to golfer interviews, as players within this demographic associated "successful shots" with any result that flew straight or had a draw shape. In addition, TaylorMade increased loft throughout the Stealth HD iron set to optimize carry distance, launch angle and spin at slow to moderate swing speeds. The full package of design elements provides forgiveness and distance for developing golfers, all while maintaining a premium aesthetic.
LEARN MORE
Surviving the Hot List: Season 2
What happens when you drop a golf-crazed Hollywood actor and a retired NFL player into the most grueling gig in golf? At the 2023 Hot List summit, Golf Digest's cameras followed Michael Peña and Danny Woodhead's quest to ace their new jobs as rookie club testers.