Mizuno
Mizuno Pro 223
Our Review:
WHAT IT DOES: Although it strongly resembles a players cavity-back iron, this design makes a more brazen push toward distance. Notably, the long and middle irons are forged from a variant of chromoly steel—the same metal at the root of the company's Hot Metal game-improvement iron—to boost distance and to spread out the yardage gaps in the clubs where the gaps tend to be more compressed. 
WHY WE LIKE IT: Legend has it that Mizuno founder Rihachi Mizuno required the company's baseballs to bounce precisely to his eye level—4 feet, 5 inches—when dropped from a height of 16.5 feet, or they were rejected. Such dedication to precision continues in this iron. Consider the hidden milled slots in the soles of the 4- through 7-iron. Those slot shapes are distinct for each iron—the slot on the 4-iron is wider and deeper to enhance distance. The slots on the 5- and 6-iron are slightly T-shape to provide a measure of heel-toe weighting, and the slot on the 7-iron is as thin as possible to smooth the transition to the one-piece forgings used in the 8- and 9-iron and pitching wedge. Some might say this set is ahead of its time. We say it's a potential template for players irons right now. Read  more >>
Price:
Mizuno Pro 223 $188 (per iron)
All products featured on Golf Digest are independently selected by our editors. However, when you buy something through our retail links, we may earn an affiliate commission.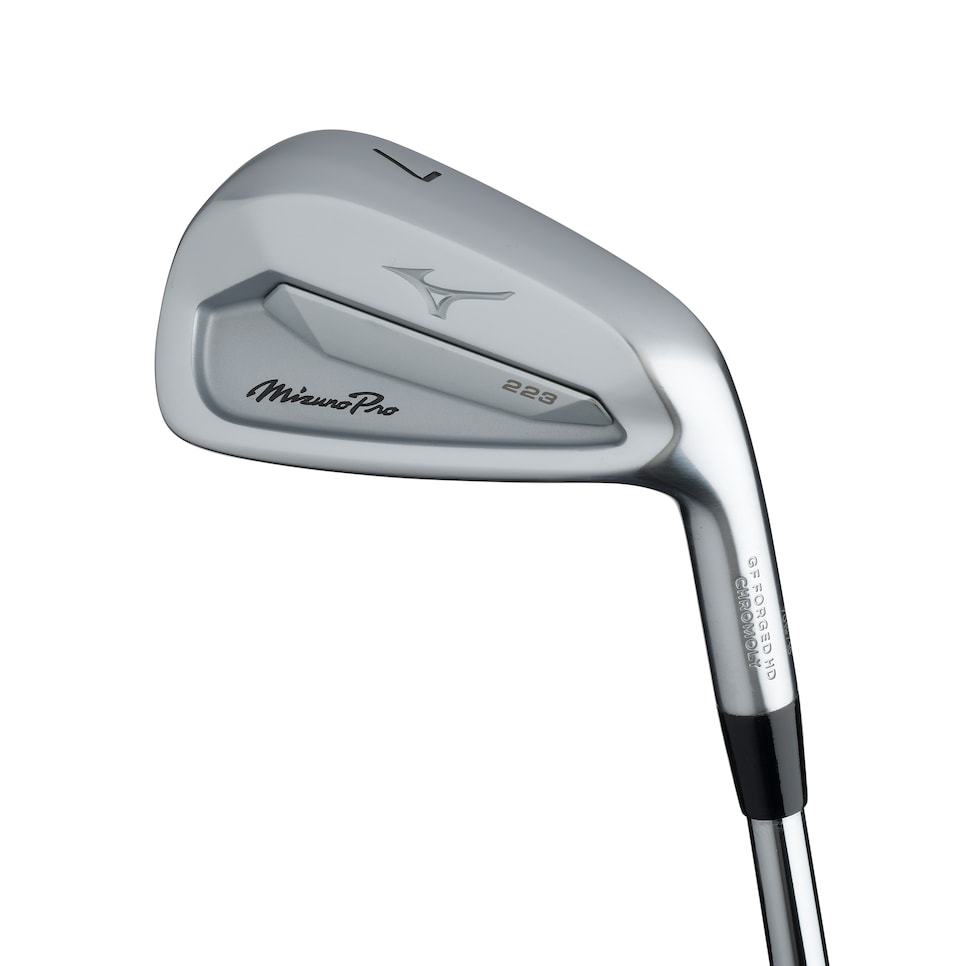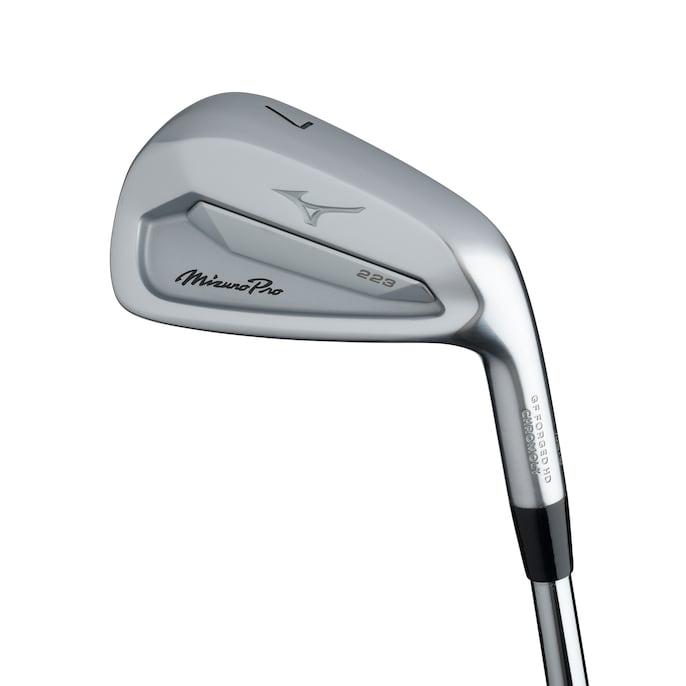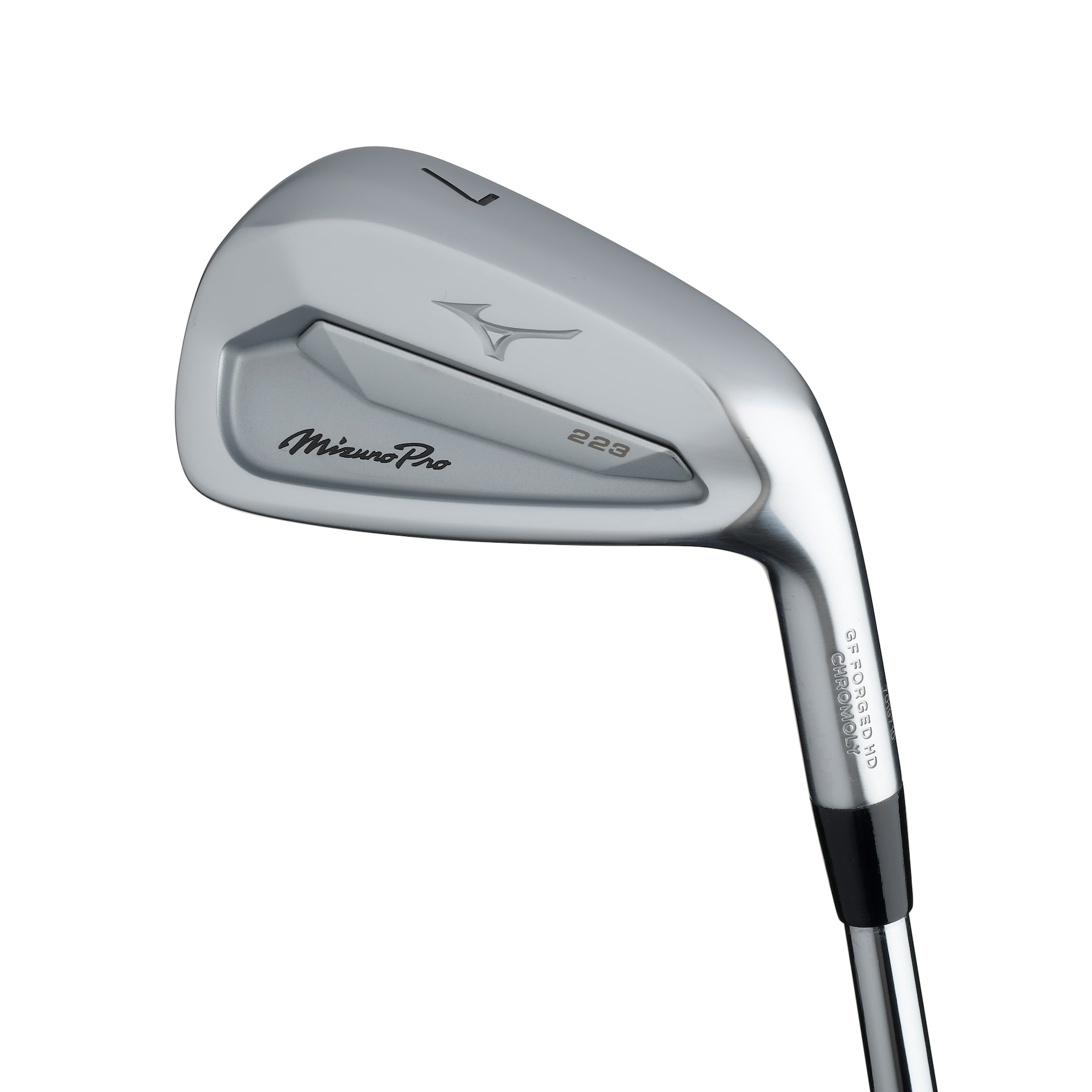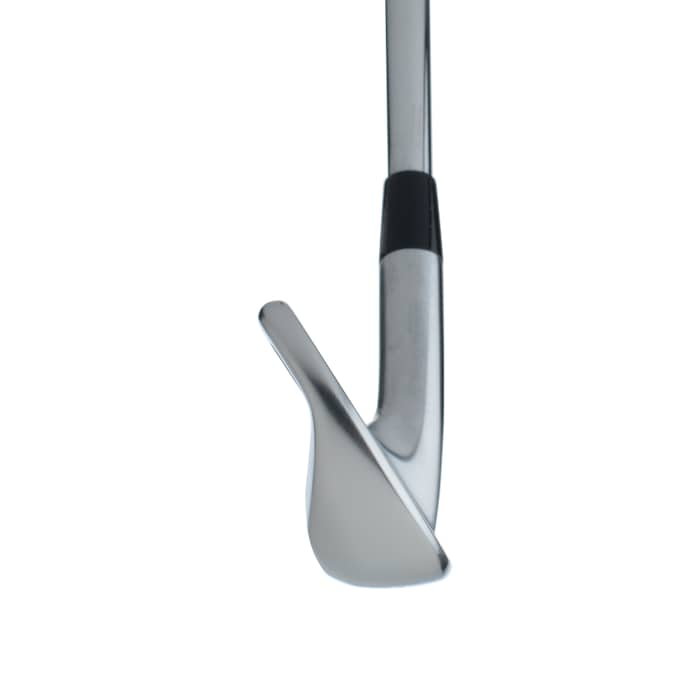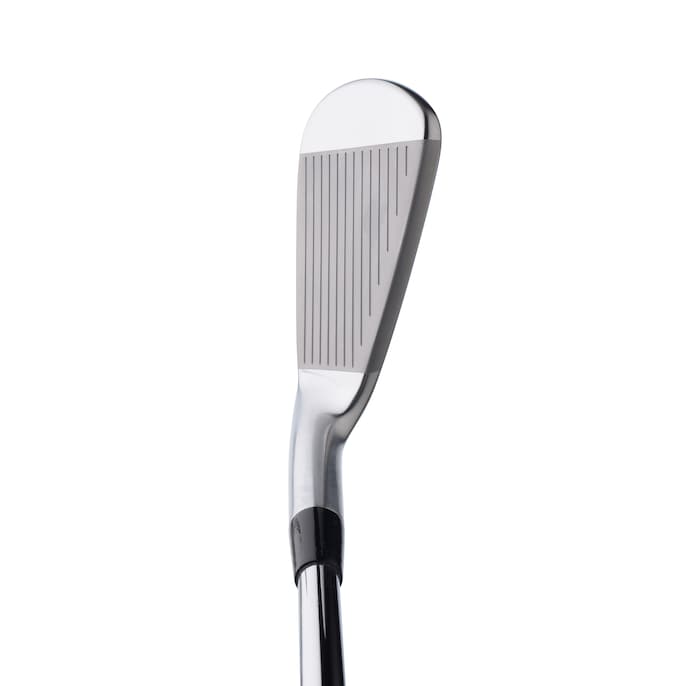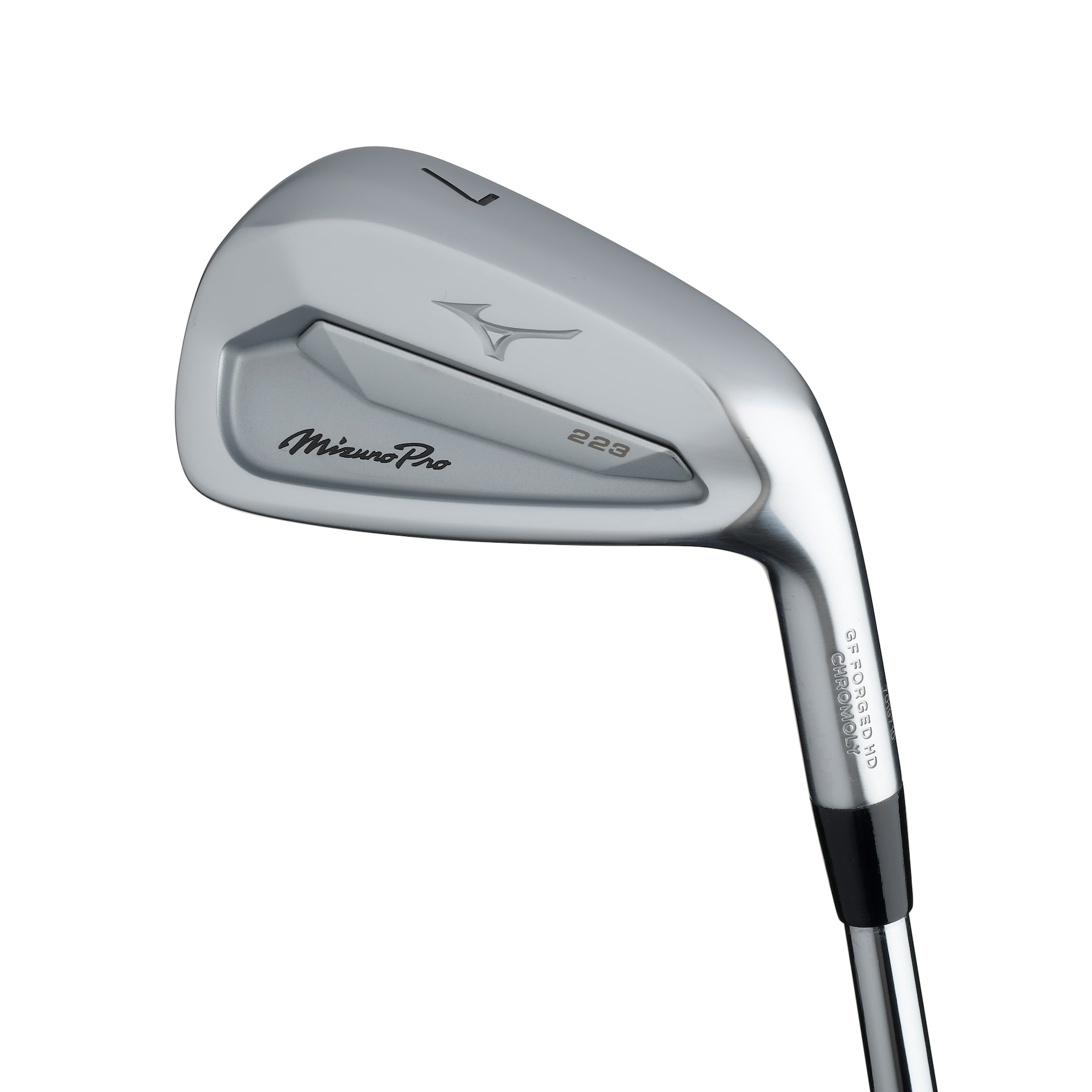 Club Specs
| Models | Shaft | Shaft Flex | Dexterity | Price |
| --- | --- | --- | --- | --- |
| Mizuno Pro 223 | Aerotech Steelfiber i110 Graphite | S | Left Hand / Right Hand | $188.00 |
Mizuno Pro 223
| Name | Loft | Length | Lie |
| --- | --- | --- | --- |
| 5I | 25.00 | 38.00 | 60.50 |
| 7I | 32.00 | 37.00 | 61.50 |
| PW | 46.00 | 35.50 | 63.00 |
Surviving the Hot List: Season 2
What happens when you drop a golf-crazed Hollywood actor and a retired NFL player into the most grueling gig in golf? At the 2023 Hot List summit, Golf Digest's cameras followed Michael Peña and Danny Woodhead's quest to ace their new jobs as rookie club testers.