Cobra
AEROJET
Our Review:
WHAT IT DOES: Anyone with a computer-aided-design (CAD) program can design an iron, but digging into the historical archives to the 1500s for an idea and making it work in a modern-day golf club is next-level science. That's what Cobra has done. Inspired by a Leonardo da Vinci bridge design, Cobra created a weight bar then welded it onto posts. The idea is to suspend the weight above the bottom of the club internally, allowing for the bottom of the L-shape face insert (through the 7-iron) to bend for maximum energy transfer into the ball at impact. That face flexibility extends out to the toe area, a spot where traditional face designs typically are rigid. 
WHY WE LIKE IT: Although the bridge-like weight is truly different, it's far from the only thing to like. The face design is a forward leap, too. Using artificial intelligence to simulate thousands of impacts, the company was able to arrive at a variable-thickness design that helps speed, launch and spin. The thinnest part of the face (1.9 millimeters) is 22 percent larger than its LTDx predecessor. Face deflection was raised by 10 percent as well, allowing shots to not only receive a distance boost but go higher, too.  Read more>>
All products featured on Golf Digest are independently selected by our editors. However, when you buy something through our retail links, we may earn an affiliate commission.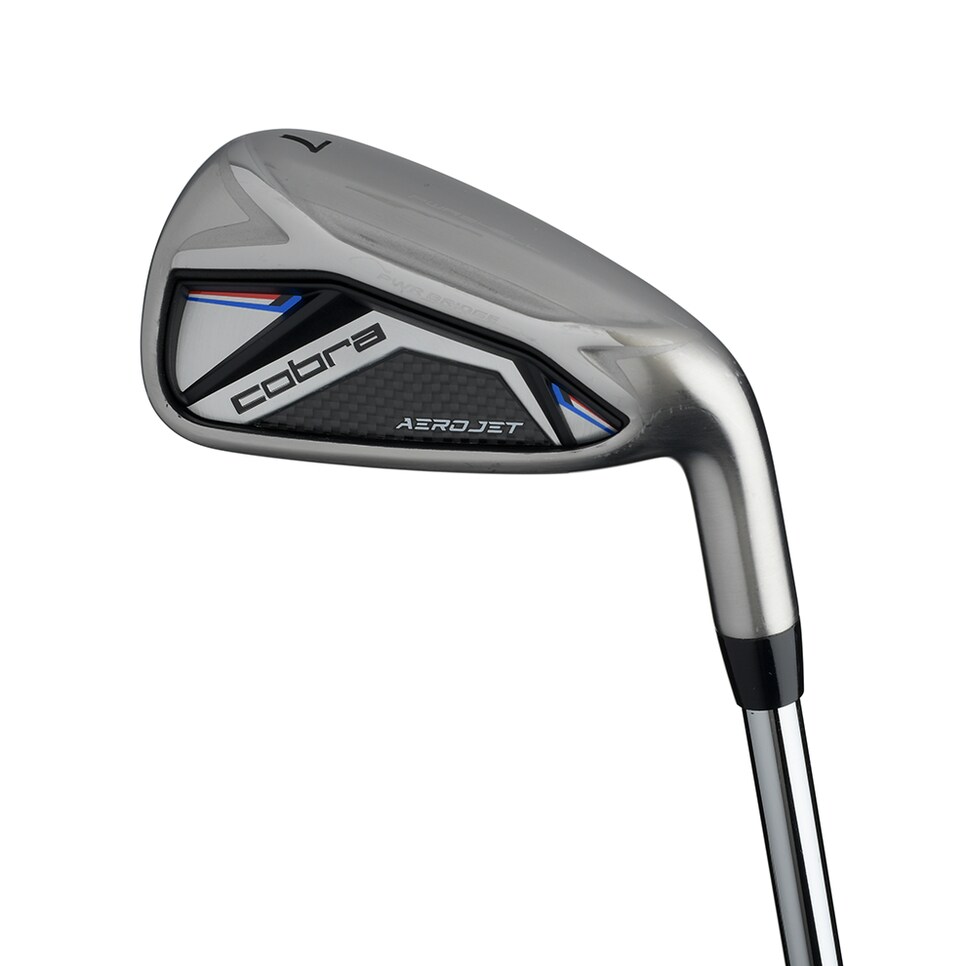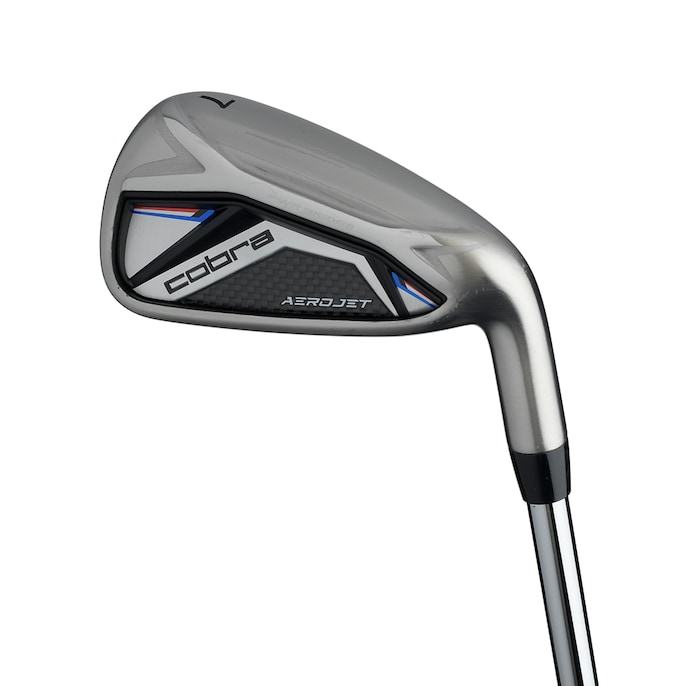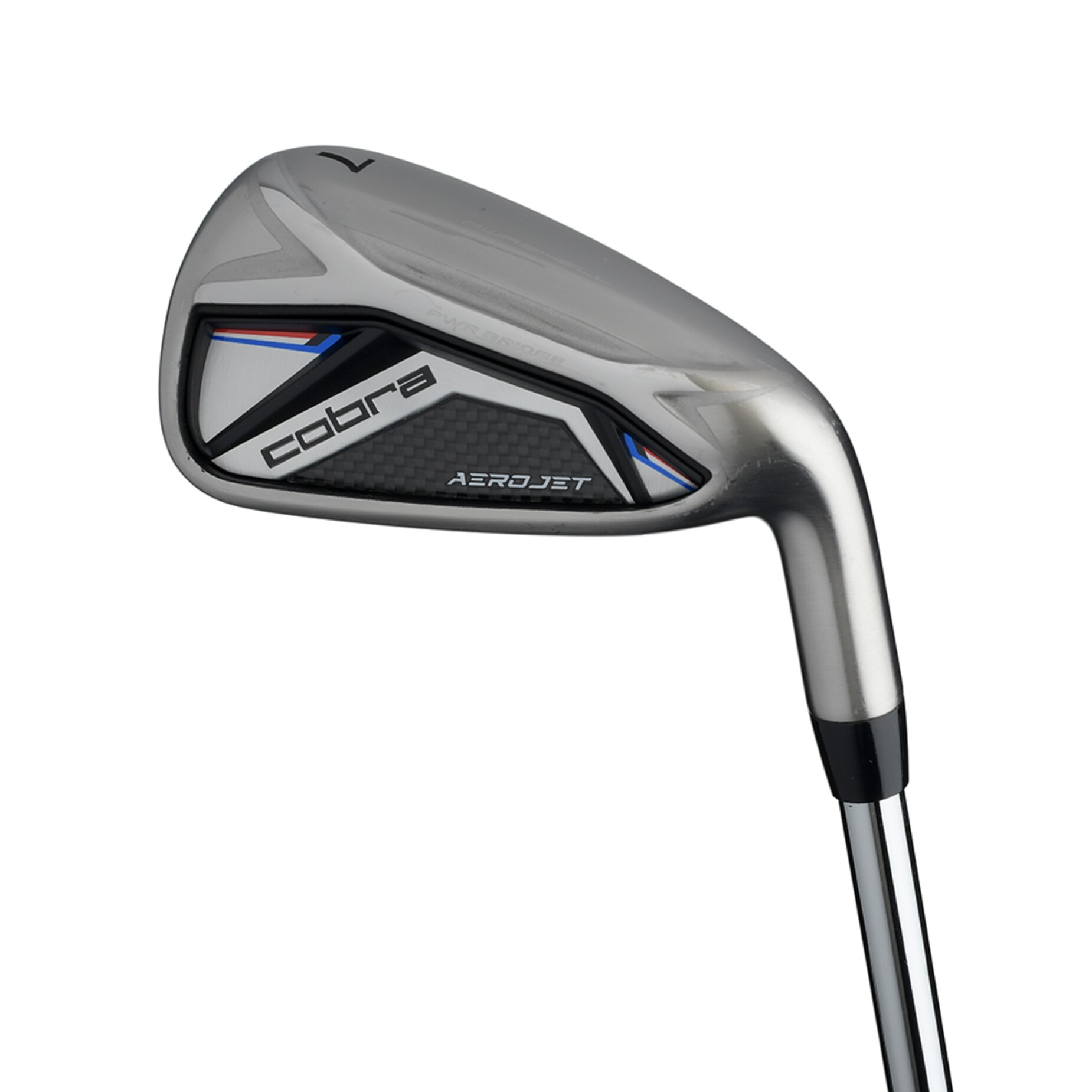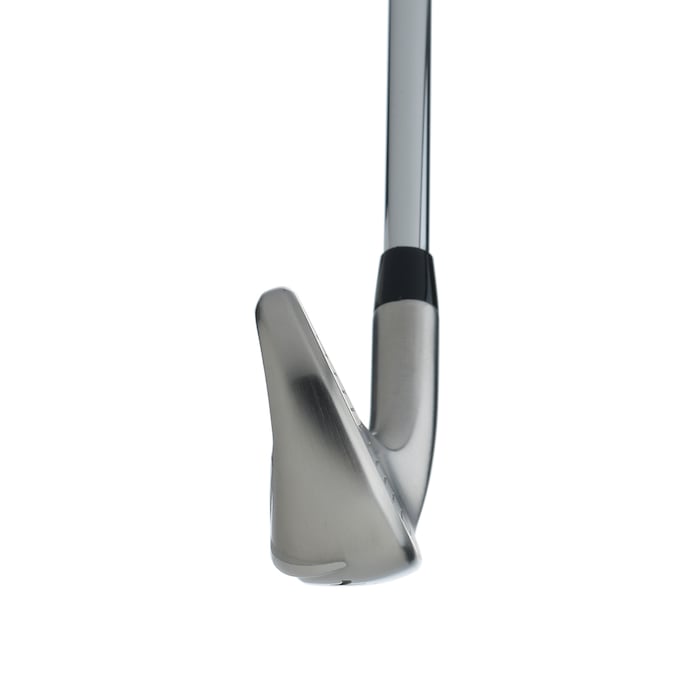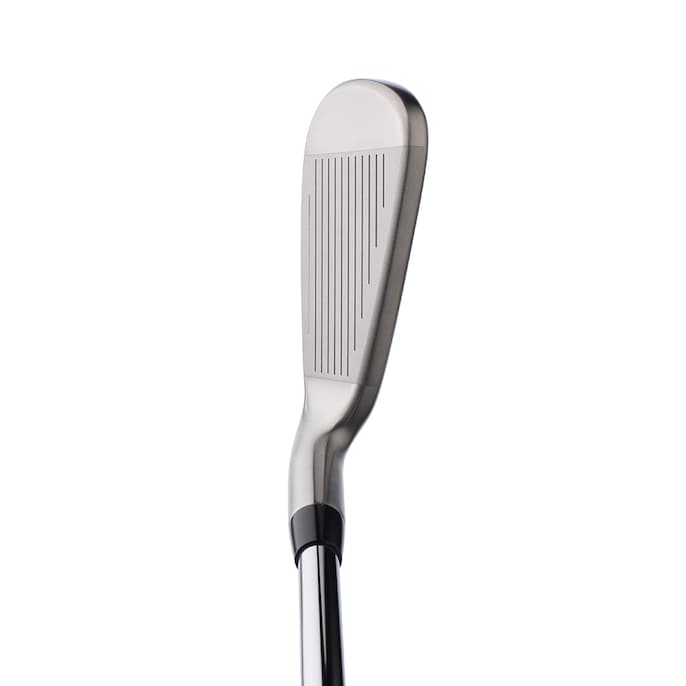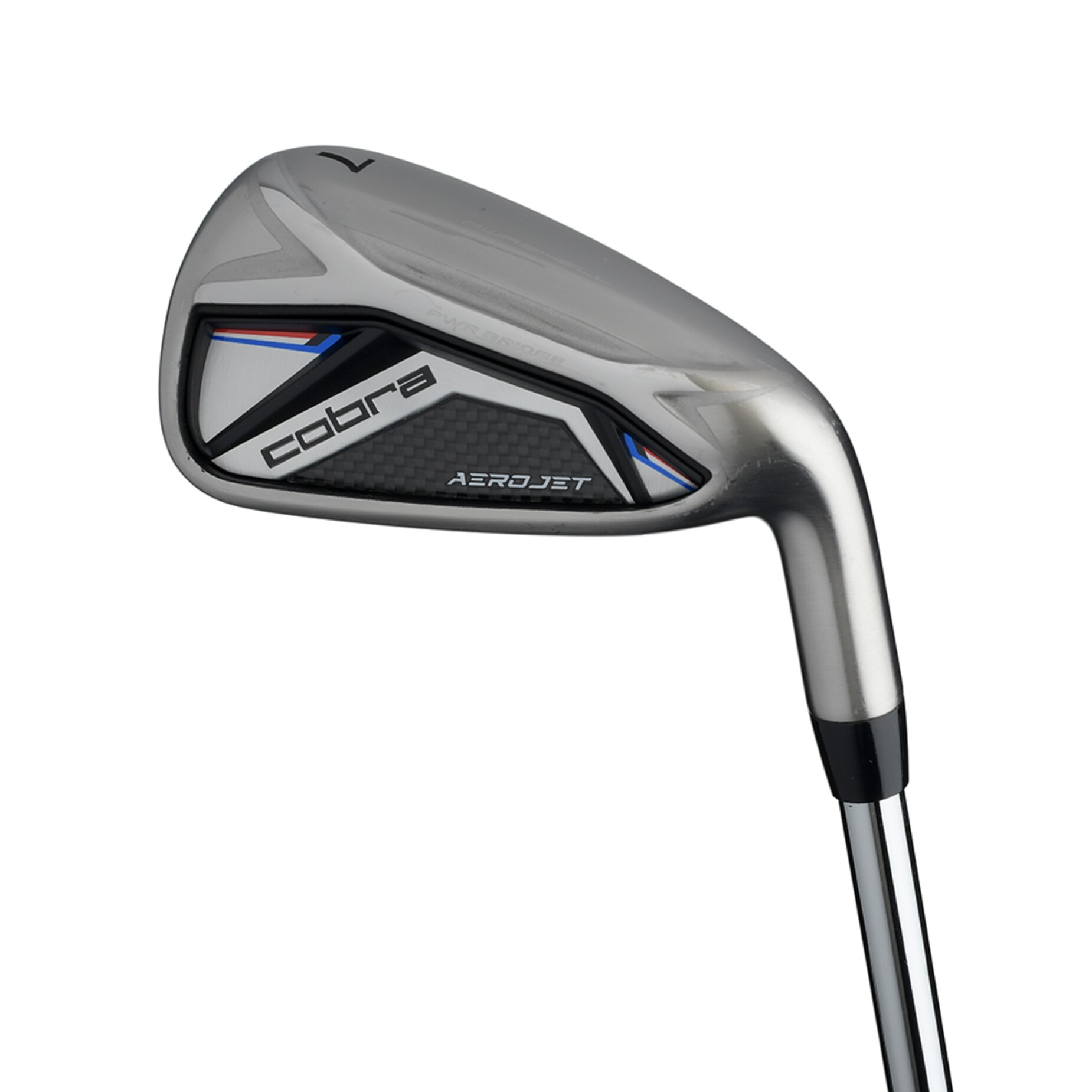 Club Specs
| Models | Shaft | Shaft Flex | Dexterity | Price |
| --- | --- | --- | --- | --- |
| AEROJET | KBS PGI 85, 75, 65 | | Left Hand / Right Hand | $143.00 |
AEROJET
| Name | Loft | Length | Lie |
| --- | --- | --- | --- |
| 5I | 20.50 | 38.50 | 62.50 |
| 7I | 26.50 | 37.25 | 63.50 |
| PW | 41.50 | 37.25 | 62.00 |
From the Manufacturer
Description
The new AEROJET™ Irons are Cobra's ultimate distance iron designed for 10-20 handicaps. The new irons feature a sleek refined shape and topline, and distance-enhancing technologies including a new suspended PWR-BRIDGE weighting design that improves flexibility to deliver more speed and higher launch.
Learn More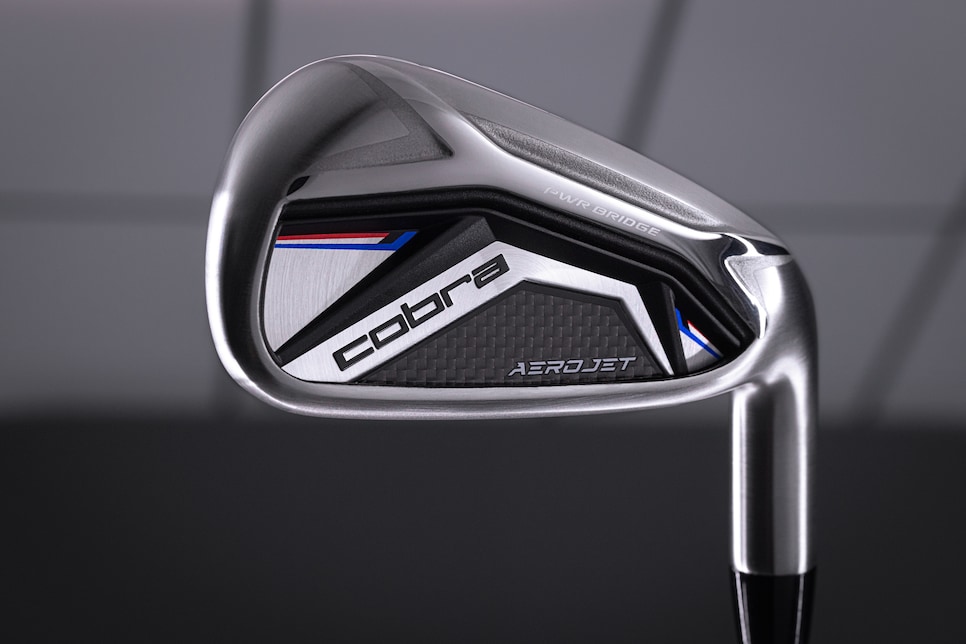 Surviving the Hot List: Season 2
What happens when you drop a golf-crazed Hollywood actor and a retired NFL player into the most grueling gig in golf? At the 2023 Hot List summit, Golf Digest's cameras followed Michael Peña and Danny Woodhead's quest to ace their new jobs as rookie club testers.