Callaway
Apex DCB
Our Review:
WHAT IT DOES: Callaway's Apex DCB irons combine the aesthetics of the forged Apex line with the forgiveness of a cavity-back and a sole that is slightly wider. Like the Apex forged, the DCB features a tungsten core (weighing as much as 50 grams) that is covered in urethane with "microspheres" (tiny air bubbles encased in glass). The tungsten lowers the center of gravity to increase the launch angle despite slightly stronger-than-average lofts. 
WHY WE LIKE IT: The forged, carbon-steel body has the kind of feel every golfer craves, but what players in this category really want is caveman-type distance. For that, Callaway turned to artificial intelligence and hundreds of computer simulations to come up with an intricate cupface design that wraps around the top and bottom of the clubhead to produce the maximum trampoline effect in the 4- through 9-iron. Another underappreciated distance attribute is the stock shaft. True Temper's Elevate 85 is about a third lighter than a standard steel shaft to help encourage a faster swing speed, but it does so with enhanced stability in the tip section to keep the club rock steady at impact.  Read more>>
All products featured on Golf Digest are independently selected by our editors. However, when you buy something through our retail links, we may earn an affiliate commission.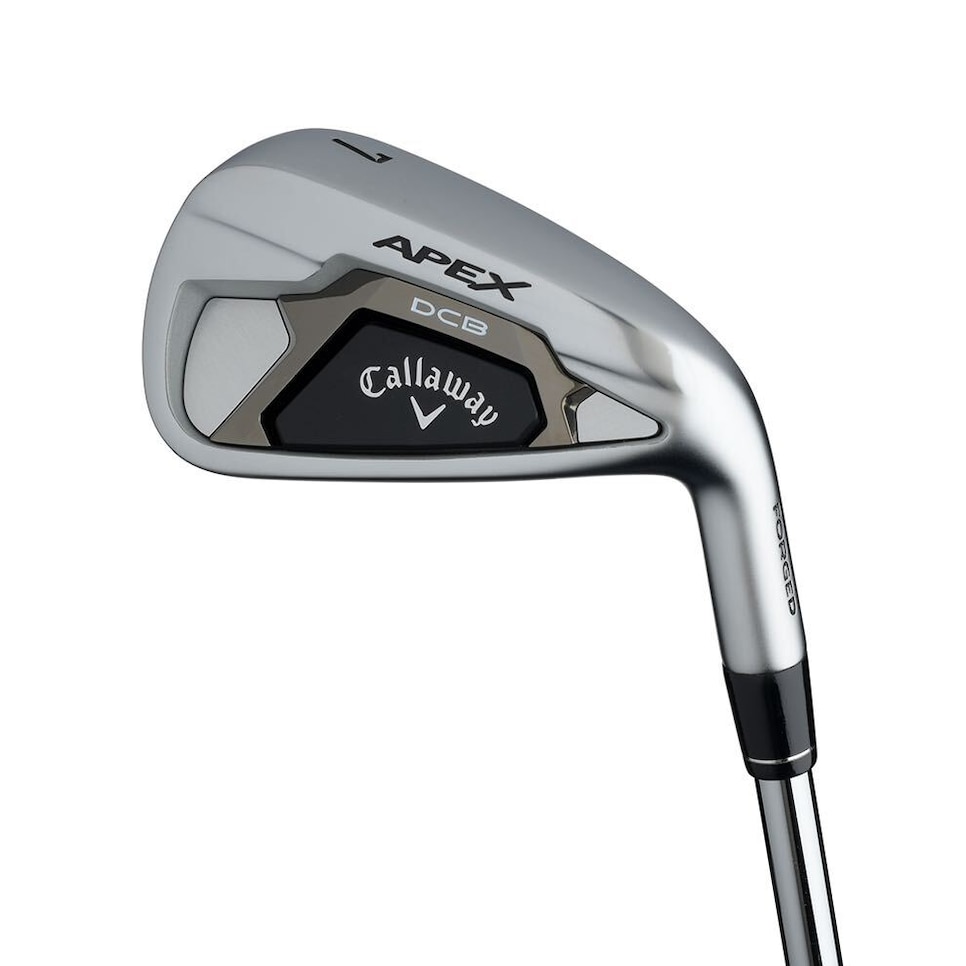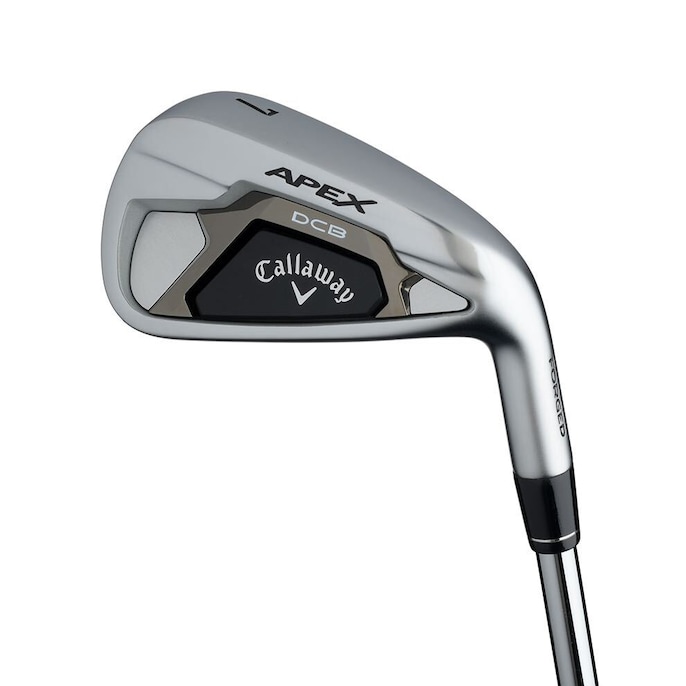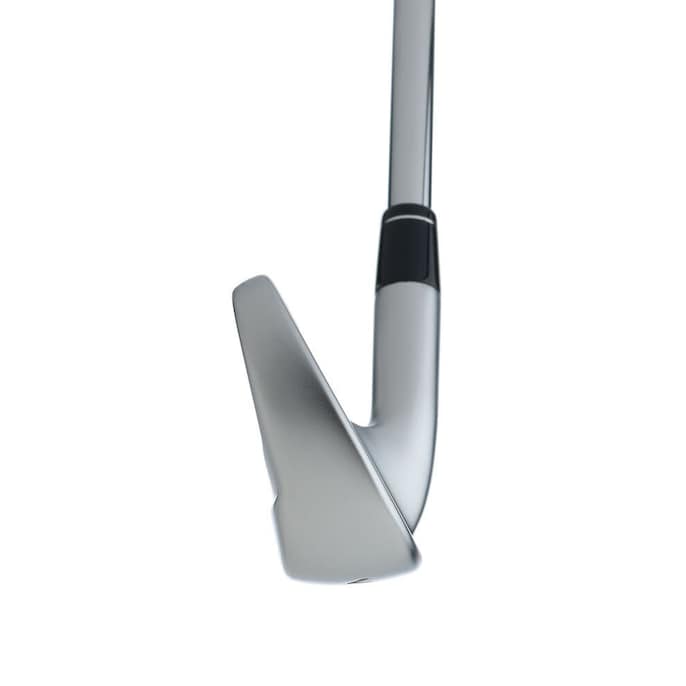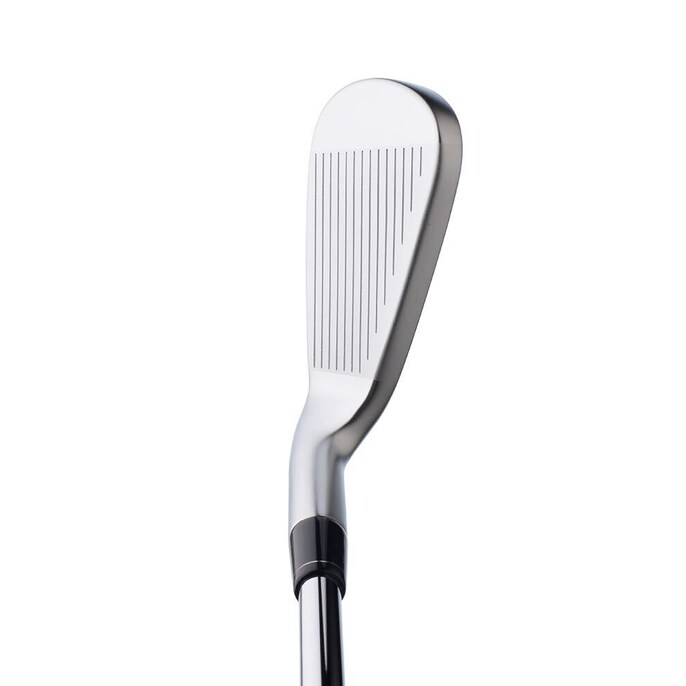 Club Specs
| Models | Dexterity | Price |
| --- | --- | --- |
| Apex DCB | Left Hand / Right Hand | $185 |
Apex DCB
| Name | Loft | Length |
| --- | --- | --- |
| 5I | 23.00 | 38.13 |
| 7I | 30.00 | 37.00 |
| PW | 43.00 | 35.75 |
Surviving the Hot List: Season 2
What happens when you drop a golf-crazed Hollywood actor and a retired NFL player into the most grueling gig in golf? At the 2023 Hot List summit, Golf Digest's cameras followed Michael Peña and Danny Woodhead's quest to ace their new jobs as rookie club testers.
From the Manufacturer
Description
Apex DCB allows more golfers to experience Apex than ever before. It delivers the look, feel and performance of a forged players club with the forgiveness of a deep cavity back design. We've never created anything like this, and we know golfers are going to love it.
LEARN MORE