U.S. Open
Jason Day to skip final qualifying if he doesn't earn U.S. Open spot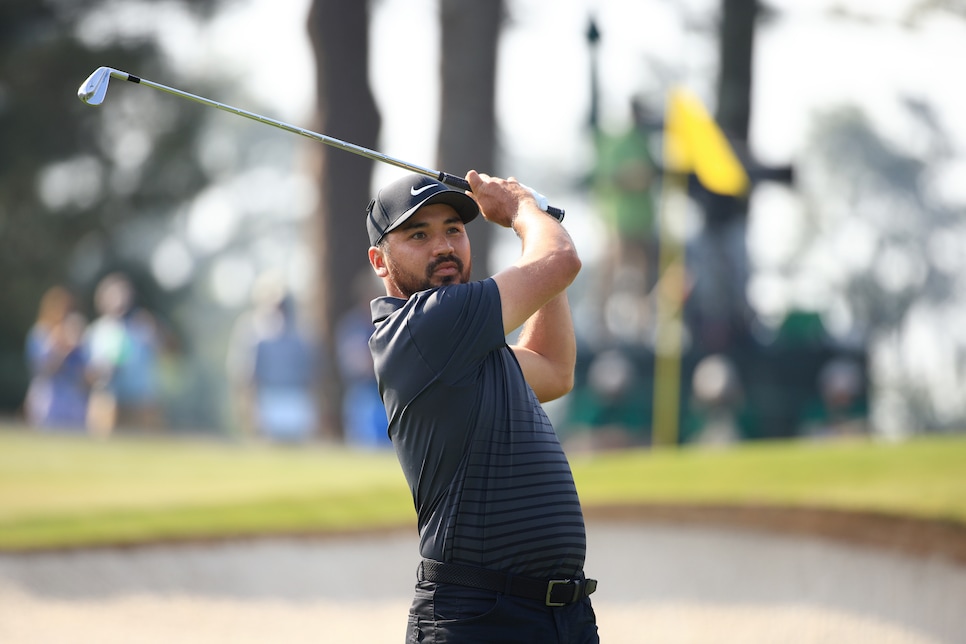 With five weeks to go, Jason Day has yet to earn entry to the U.S. Open. While time remains to grab a spot, on Wednesday Day eliminated one such avenue to do so.
With a missed cut at the Wells Fargo Championship last week, the former PGA champ dropped from No. 59 to No. 62 in the Official World Golf Ranking. The reason that's problematic: the top 60 players in the OWGR following the PGA Championship can pencil themselves into the U.S. Open field, with those who have moved into the top 60 after the Memorial (June 7) also bestowed an invitation. Day's five-year exemption for winning the 2015 PGA Championship has run out, closing another window, putting him in danger of missing his first major since the 2012 Open Championship.
"That's something I haven't even thought about missing a major championship in a very long time," Day say ahead of the AT&T Byron Nelson. "I'm obviously on the border of missing that. I've got to play good the next two weeks."
Should Day still be on the outside looking in after Muirfield Village, his last route into the USGA's flagship event would be U.S. Open final qualifying. However, Day said he won't enter the qualifier, citing a scheduling conflict.
"To be honest, if I don't get in I'm not qualifying. I've got a scheduled event for NetJets that I've got on Monday after the Memorial, so I'm planning on doing that instead of going to qualify," Day said. "So I got to do it the other way round, which I got to play well or win a tournament in the next two weeks."
Day has competed in the last 10 U.S. Opens, boasting two runner-ups and a T-4 in the span. He's also enjoyed success at Torrey Pines, host of this year's U.S. Open, with two victories at the Farmers Insurance Open and three other top-10 finishes. But Day is currently 99th in the FedEx Cup standings with just two top 10s in 16 starts this year, with his last top-20 finish coming in February.
Though Day said he's disappointed with his play, it doesn't sound like he'll be devastated if he misses out, citing the chance to spend more time with his family. Still, the Aussie hasn't given up hope just yet.
"I'm still going to be working hard, because I'm not thinking about just Torrey Pines," Day said. "Obviously I would love to play Torrey Pines U.S. Open because I've had a lot of success around that golf course, but my thing is that I'm starting and I'm just trying to build that confidence. I feel like my game is starting to come around nicely and I'm starting to feel good about it."
The 2021 U.S. Open begins June 17. Bryson DeChambeau is the defending champ.