Tiger Watch
Tiger Woods plays practice round at Southern Hills, plans to compete at PGA Championship barring setback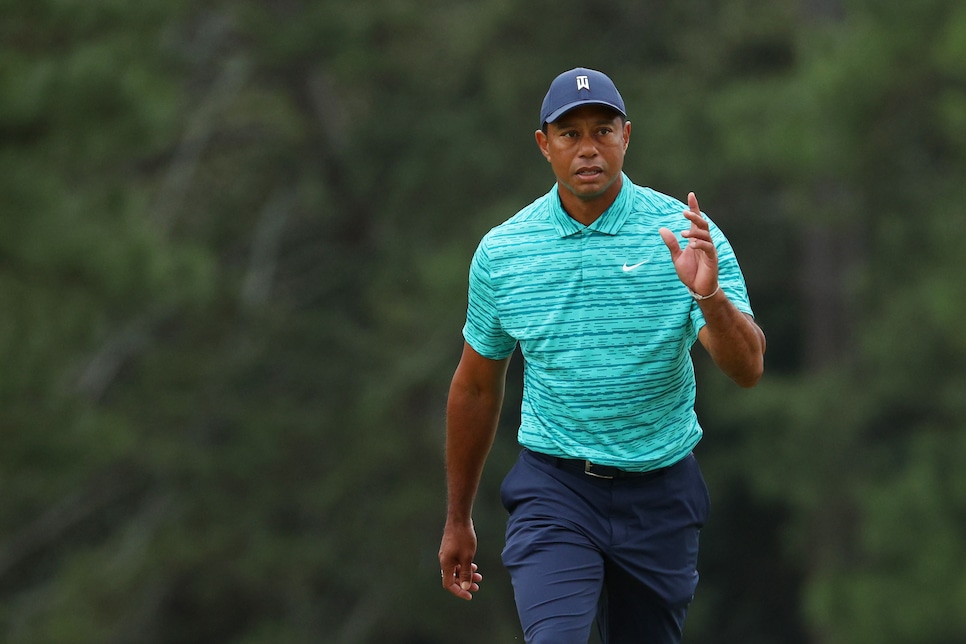 Tiger Woods waves to the crowd as he walks to the 18th green during the second round of the 2022 Masters.
Andrew Redington
Tiger Woods' private jet was spotted at an airport in Tulsa, Okla., on Thursday, ahead of a practice round at Southern Hills Country Club as he decides whether to play in the PGA Championship in three weeks. Woods plans to play in the year's second major (May 19-22) barring a setback, according to a source in his camp, but is waiting to see how his body responds to an increased workload in the coming weeks before making any final decisions.
Woods has said numerous times since the accident that his days of playing a full schedule are over and that he will have to pick and choose specific events to enter. The four major championships would seem to top any hypothetical list of must-play tournaments for the 15-time major winner, and Woods has registered for the PGA Championship and the U.S. Open, set for June 16-19 at The Country Club in Brookline, Mass.
Woods left Augusta National encouraged by his game—particularly in an opening-round 71—and hopeful that his stamina will improve as he gains strength in the surgically rebuilt right leg.
"I don't quite have the endurance that I would like to have, but as of a few weeks ago, I didn't even know if I was going to play in this event," he said. "To go from that to here—we're excited about the prospects of the future, about training, about getting into that gym and doing some other stuff to get my leg stronger, which we haven't been able to do because it needed more time to heal.
"We'll get back after it, and we'll get into it."