News
Nice guys do finish first and three other takeaways from Day 4 of the 3M Open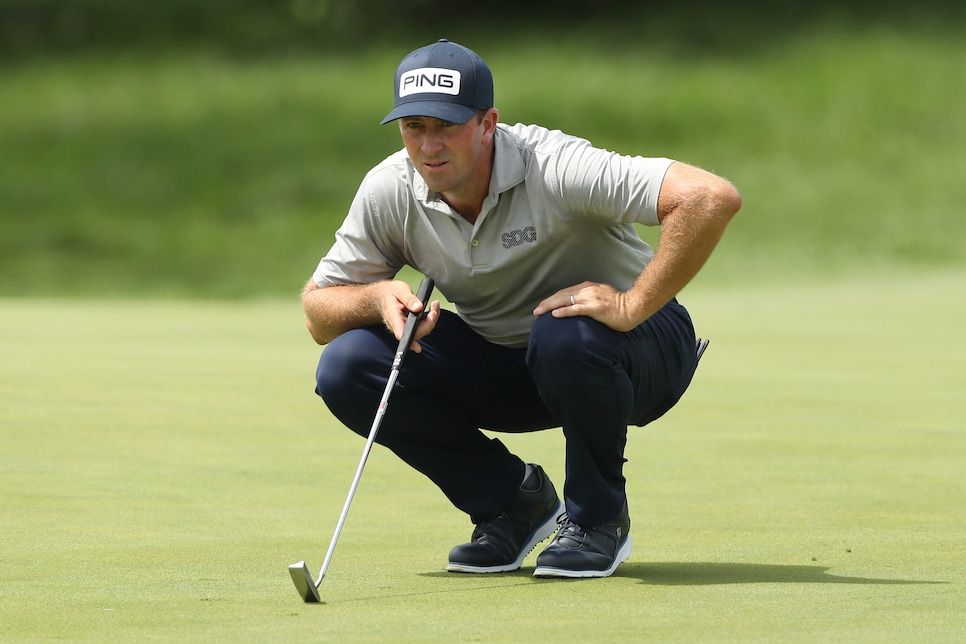 Here are our four takeaways from Day 4 of the 3M Open.
Nice guys do finish first
First things first, if you haven't read our Alex Myers' piece on how adoption gave Michael Thompson and his family life and love during the lockdown, you should do that soon (after reading this, of course). You'll come out of it wondering why you weren't pulling for this guy all day long, a reminder that nice guys do finish first, just not as much as we'd all like.
Thompson's victory on Sunday at TPC Twin Cities is the second of his PGA Tour career, the first coming at the 2013 Honda Classic, when he won in equally boring and effective fashion. That Sunday he grinded out a one-under 69 for a two-stroke victory at PGA National. On Sunday outside Minneapolis, he plodded his way around to a four-under 67, refusing to make a mistake and making every putt he needed to make to close it out. It wasn't as flashy as a Rahm win or as bold and brash as a Bryson DeChambeau victory, but it didn't need to be. There are still plenty of ways to get it done on tour.
Unfortunately for Thompson, his family wasn't around to see win No. 2, which probably had a lot of folks reaching for the tissues on Sunday evening.
"It's been a long time," said a teary-eyed Thompson of his time between wins. "I'm just sad my wife and kids aren't to celebrate this with me. I can't wait to see them, I don't know what to say."
I'm not crying. You're crying.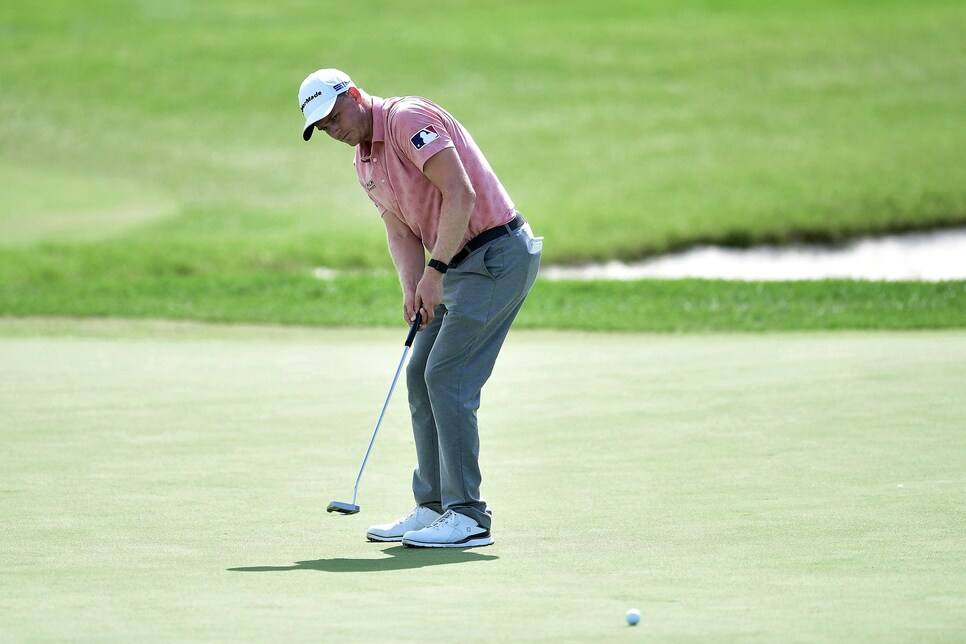 What a weekend from Adam Long
Great stat, as always, from Justin Ray here:
If not for Thompson's red-hot putter, Long more than likely would have become the fourth player to accomplish this ridiculous feat in the last decade. His seven-under 64 saw him climb 11 spots up the leader board, and he eventually settled for solo second. He now has two runner-ups since his breakthrough victory at the American Express in 2019, plus an eighth-place finish at the Waste Management in 2019. He may be a 31-year-old journeyman, but he's proving to be far more than a random one-hit wonder.
He's also now going to get to play in the U.S. Open. Long's solo second place finished was good enough to earn him an automatic exemption to play at Winged Foot in September.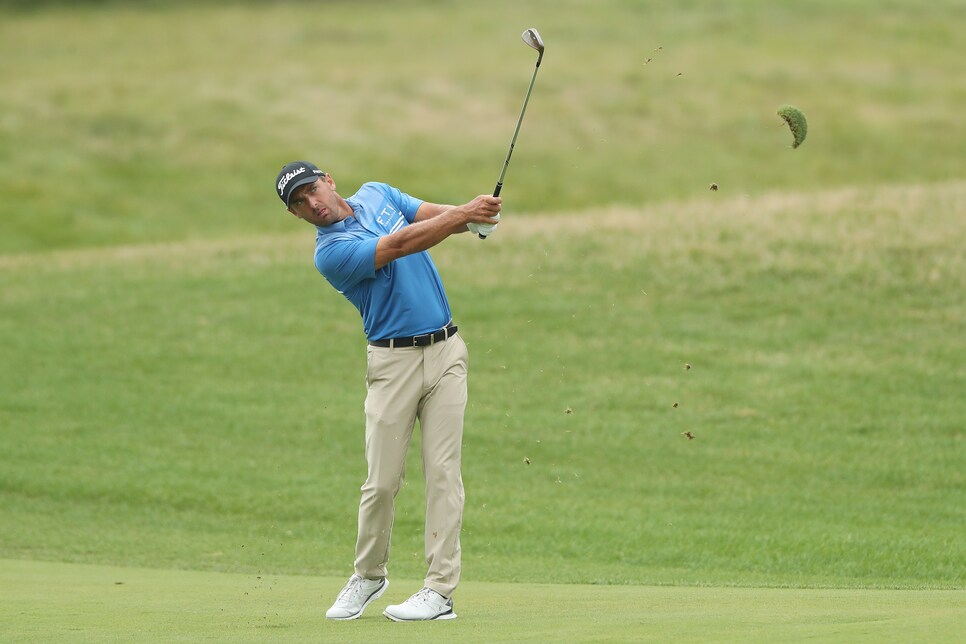 The human ATM went full human ATM
Before we praise Charles Howell III for his 96th—96th !!!— career top-10 finish on the PGA Tour, we first have a bone to pick: How do you leave that eagle putt short on 18 that would have gotten you a share of the clubhouse lead? Chucky Three Sticks, of all people, could have afforded a three-putt had he juiced the eagle putt past the hole like he should have. That thing simply must get to or past the hole, especially when you are closing in on $40 million career on-course earnings. C'mon Chuck, live a little!
Turns out, it wouldn't have been enough to win the tournament, anyway, so we'll let it slide. Short eagle effort or not, 96 career top 10s is flat-out incredible. And yet, he's still nowhere near Tiger Woods' all-time record of … wait for it … 199. Yeah, that dude is pretty good.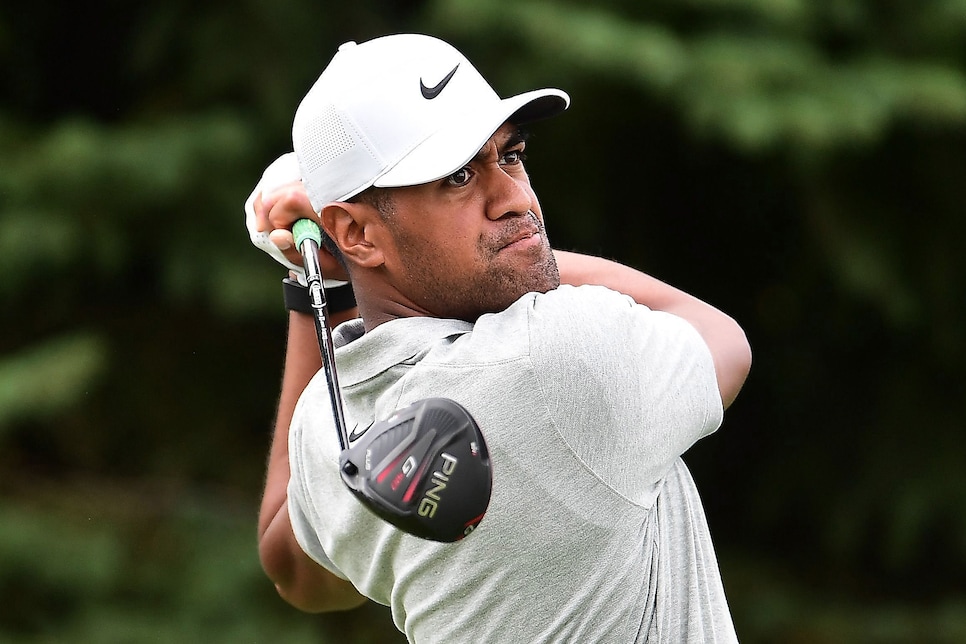 Speaking of top-10 machines, that pretty much sums up Tony Finau's existence right now. It sounds disrespectful, sure, but it's also true. Big Tone now has 30 top-10 finishes without a victory since the beginning of the 2016-'17 season. That's 14 clear of the next closest competitor, Tommy Fleetwood, who has 16. What's most frustrating about Finau is that these are no ordinary top 10s, as he's often in serious contention. His T-3 on Sunday marks his 15th top-five finish since the 2017 Farmers Insurance Open. That is a LOT of opportunities to not cash in a win on.
For Finau fans, bettors or anyone interesting in rooting for a genuine good guy, Sunday had to be the most unacceptable miss so far. Outside of Matthew Wolff or a hobbled Brooks Koepka, Finau was easily the most-talented player to tee it up at TPC Twin Cities this week. At 16 under through 64 holes, this was Finau's tournament for the taking, and he played the final eight holes in even par. With his length, Finau should be playing those final three holes in two under at minimum. If he couldn't get it done this week, when can we ever expect him too?
This all may sound harsh, but for the Finau faithful, it's all out of love. Happy to be proven wrong, sooner rather than later. I fully expect this paragraph to end up on the Freezing Cold Takes Twitter account when he wins the PGA at Harding Park.