What's In My Bag: Maverick McNealy
From driver to putter take a look at what Web.com Tour player Maverick McNealy carries in his bag.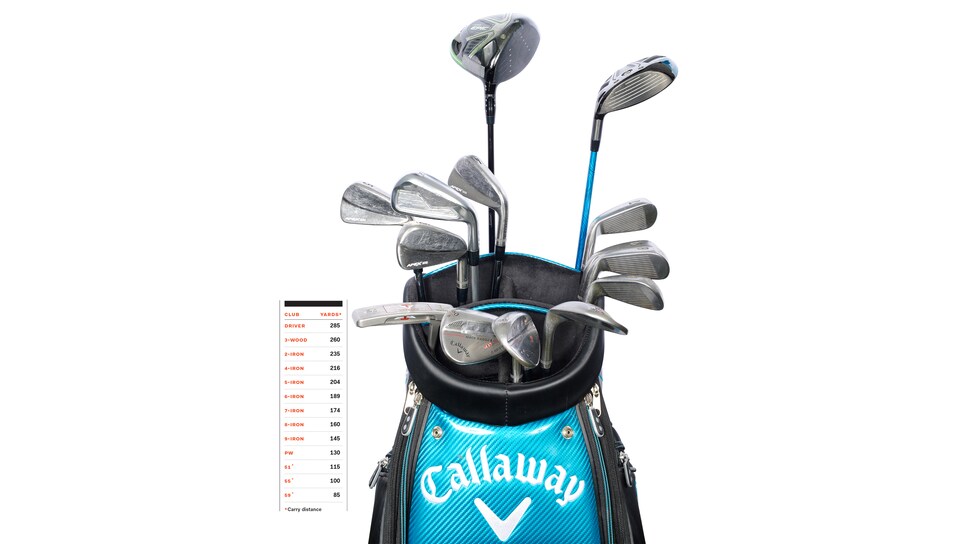 Photo By: Photo by J.D. Cuban
Photo By: Photo by Chad Coleman
Photo By: Photo by J.D. Cuban
WHAT'S IN MY BAG: MAVERICK MCNEALY
AGE: 22
LIVES: Las Vegas
STORY: Plays on Web.com Tour. Former No. 1 player on World Amateur Golf RankingCHEF IN TRAINING
Living on my own, I'm learning how to cook. I made a brown sugar-glazed salmon with steamed broccoli and roasted brussel sprouts that was pretty good.— With E. Michael Johnson
Photo By: Photo by J.D. Cuban
ICE MAN
This hockey photo isn't a lark. I played more hockey than golf before college. It helps my balance, core stability and rotational power. It's also a mental break from golf.
Photo By: Photo by Chad Coleman
DRIVER
SPECS: Callaway GBB Epic, 8.5˚, 44.125 inches, Mitsubishi Tensei Blue 70 TX shaft, D-2.5 swingweightWhen testing the Epic, I got 3 miles per hour more ball speed and put it in play immediately. I've been testing the Rogue, but I'm fairly particular about clubs and have changed a lot recently, so I might stay with this one for a while.
FAIRWAY WOOD
SPECS: Callaway Rogue 3+ Sub Zero, 13.1˚, 42.875 inches, Project X EvenFlow Blue shaft, 75 grams, X-flex, tipped 1.5 inches, D-2.25 swingweightA number of bunkers on tour are 285 yards out from the tee. This keeps me short of those.
IRONS
SPECS: Callaway Apex UT prototype (2-iron), Mitsubishi Diamana D+ shaft, X-flex; Callaway Apex MB 18 Raw (4-iron through PW); True Temper Dynamic Gold X-100 shaft, D-4 swingweight, Golf Pride New Decade MultiCompound gripsI'm a stickler for trajectory and control, which is why I play muscle-back irons. I also prefer the lack of offset. I like the leading edge up against the front of the hosel. It makes for crisper contact.
WEDGES
SPECS: Callaway MD4 (51˚, 55˚, 59˚), True Temper Dynamic Gold S-400 shaftsMy favorite wedges ever. I have stock, unaltered grinds. They get through sticky lies and under tight lies better than any wedges I've played.
PUTTER
SPECS: Odyssey Toulon Stanford, 35.25 inches, 2˚, Odyssey Pistol gripThis putter is essentially a match of my old Nike putter, but the cool thing is the sound-chamber research they did to get the soft feel I like just right.
PUT A DOT ON IT
I changed to the Callaway Chrome Soft X when my college team, Stanford, started using them. rch they did to get the soft feel I like just right.
Photo By: J.D. Cuban
KEY COINS
These aren't ball markers. I use them for putting drills for pace or seeing the line better.
Photo By: J.D. Cuban
SNACK TIME!
My bag is full of healthy snacks, nuts and my special-recipe homemade protein balls.
Photo By: Photo by J.D. Cuban