Equipment
What's In My Bag: Jamie Lovemark
Age: 28 | Lives: Jupiter, Fla. | Story: Won 2007 NCAA Championship; four top 10s on PGA Tour in 2015-'16.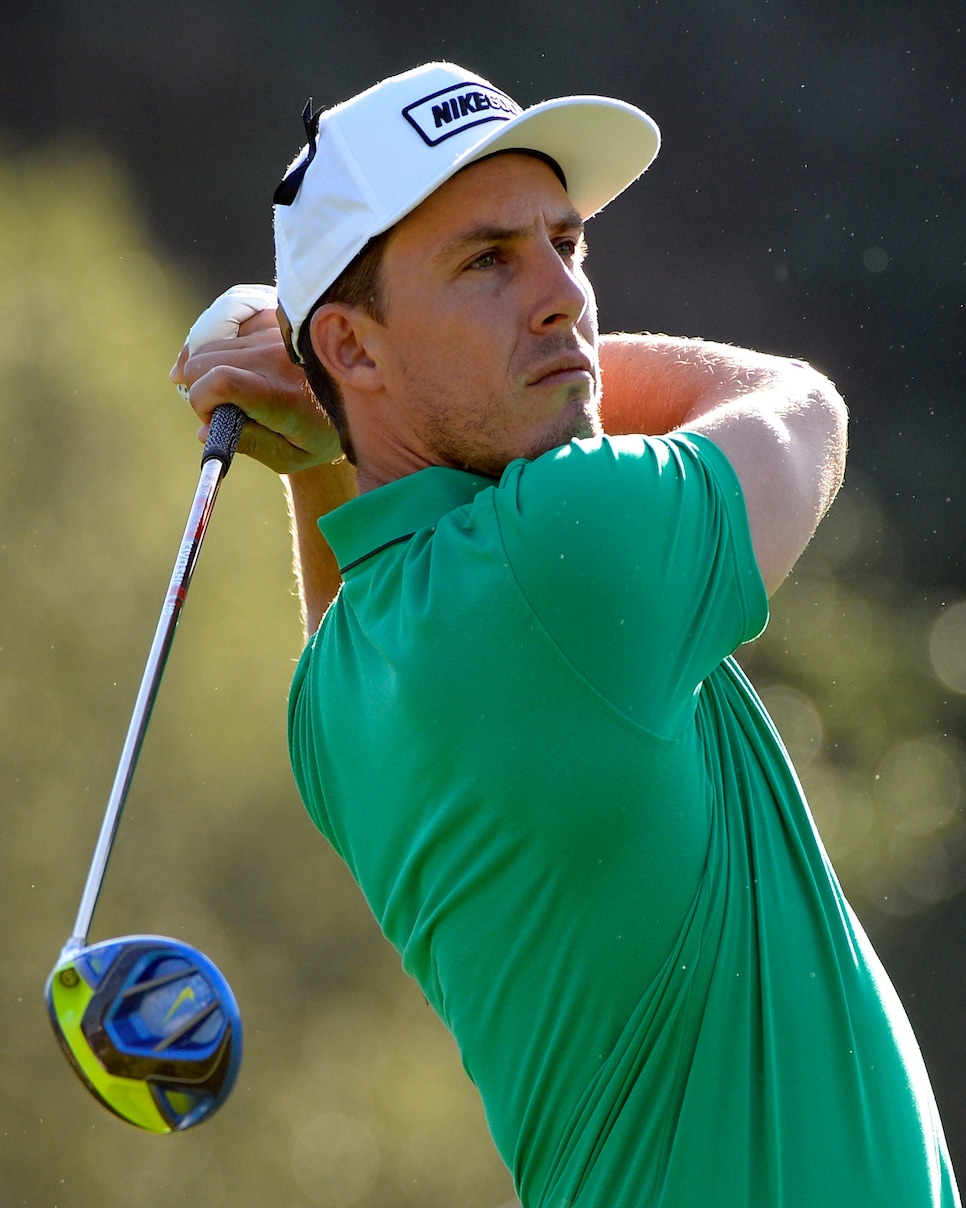 Photo By: Robert Laberge/Getty Images
Photo By: Courtesy of Piper.com
Accuracy Is Key
A large part of my improved play can be attributed to hitting it straighter off the tee. That's allowed me to take advantage of my length. That's difficult to do when you're in the trees. I have tons of confidence in my driver right now.
Photo By: Robert Laberge/Getty Images
Water World
I love to surf. I don't do it as much as I used to, but I surfed a lot when I was at USC. I like anything having to do with being on the water. Stand-up paddleboarding or fishing. You name it: If it's on water, I'm in.
Driver
Specs: Nike Vapor Fly Pro, 9.5˚, 45 inches, Oban Kiyoshi HB 75 shaft, X-flex, D-2 swingweight. The pear shape of this driver is appealing. The low spin from the Oban shaft has really helped me.
Fairway Wood
Specs: Nike Vapor Fly (13˚, Oban Kiyoshi HB 85 shaft, X-flex) and Nike Vapor Fly (19˚, Mitsubishi Diamana D+ 90 shaft, TX-flex). I rotate the 5-wood and 2-iron depending on the course, but I'm starting to use the 5-wood more often to get more height on shots.
Irons
Specs: Nike Vapor Pro, 3- through 9-iron, True Temper Dynamic Gold X100 shafts, Golf Pride Tour Velvet BCT 58 grips. A pretty conventional blade iron. I don't want anything fancy. I'm a tall guy (6-foot-4), so having irons 3 degrees upright and a half an inch more in length is a plus.
Wedges
Specs: Nike Engage (47˚), True Temper Dynamic Gold X100 shaft; Nike Engage (54˚and 58˚), True Temper Dynamic Gold S400 shafts. I changed lofts from 48, 54 and 60 degrees to my current setup. My yardage gaps are better, and I haven't lost anything around the greens by having a 58-degree as my highest-lofted club.
Putter
Specs: Nike Method Matter B2-01, 36 inches, 3˚ loft, 72˚ lie, Golf Pride Pistolero grip. I want to try the new Nike putter but haven't gotten around to it. I've always liked the blade style. I prefer the softer edges. I like the mallet look, but the feel is too different.
Grab On The Greens
The biggest difference with the new RZN Platinum is the softer cover really lets you nip it on chips and short shots.
Two-coin Approach
Most players have one special ball marker. I have two. My fiance gave me this large St. Sebastian coin, and I use a non-reflective dime when I get close to the hole, so my mark isn't in anyone's way.
School's In Session
This training aid designed by Dave Pelz is easy to use and has really improved my alignment on putts.
Stuck In A Groove
I'm picky about keeping my grooves clean, and this EZ-Brush does the job. I even clean my grooves during practice.
Blue For Brazil
The electric blue on my driver is part of Nike's Olympic colors.
Frequent Flier
I'm in the process of getting my pilot's license. I have 20-plus hours in the air so far. Since I was young, I've wanted to be a pilot. I've always had a strong fascination with airplanes.
Photo By: Courtesy of Piper.com