Equipment
What's In My Bag: Graeme McDowell
Age: 36 | Lives: Orlando | Story: Won the 2010 U.S. Open at Pebble Beach. The OHL Classic at Mayakoba title in November was his third victory on the PGA Tour.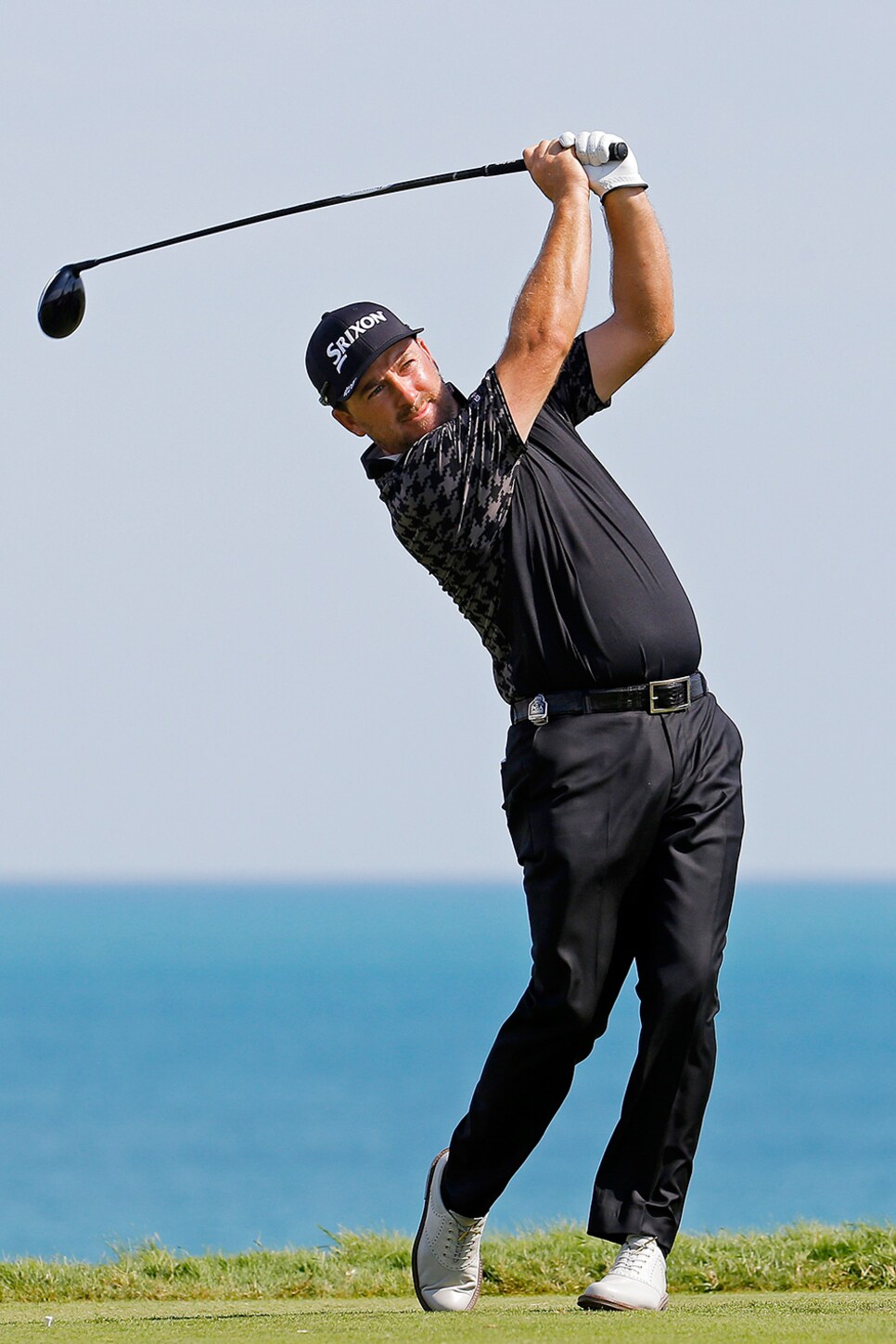 Photo By: Kevin C. Cox/Getty Images
Leadoff Man
Going out first against Jordan Spieth at the 2014 Ryder Cup was a big role. Sometimes when you want something so bad, you get in your own way. I got down early, but I kept trying to win the next hole and extend the match. Eventually, it turned around, and I won, 2 and 1.
With E. Michael Johnson
Photo By: Kevin C. Cox/Getty Images
The Good Life
I built a wine cellar in my house. It holds a couple hundred bottles. I'm not a wine expert, but I have an appreciation for it.
DRIVER
Specs: Callaway Optiforce 440, 9.5˚, 44.75 inches, Mitsubishi Diamana W-Series 50 shaft, X-flex, D-3 swingweight. I changed drivers mid-event at Mayakoba back to this one. I've used it more than any other the last couple of years.
Fairway Wood
Specs: Srixon Z F45, 13˚(42.5 inches) and 17˚(42 inches), Miyazaki Kusala Indigo shafts, X-flex, D-4 swingweight. The shafts are shorter than standard. That makes the swingweight too light, so I added lead tape to the soles of both woods.
HYBRID
Specs: Adams Idea a7 PNT, 22˚, Miyazaki Kusala Indigo 83 shaft, X-flex. In my bag for eight years, it's a bit battered and bruised. A good go-to club.
IRONS
Specs: Srixon Z 745 (4-iron through 9-iron), Project X 6.5 flighted shafts, Golf Pride Tour Velvet 60 grips, D-3 swingweight. I'm a muscle-back guy. I like how they set up. I've used flighted shafts for about 15 years.
WEDGES
Specs: Cleveland 588 RTX 2.0 (48˚, 52˚) and Cleveland 588 RTX (58˚), Project X 6.5 Flighted shafts. I don't like to get into funky grinds with my wedges. It's too difficult to duplicate when you get a new set of wedges.
PUTTER
Specs: Odyssey White Hot #7, 34 inches, 4˚ loft. I won the 2010 U.S. Open with this putter, so it holds a lot of good memories. I tried a different putter last year, but then I went through a process of simplifying things. Going back to old faithful was a big part of that.
Another sleeve, please
I use six to nine Srixon Z-Star XV balls a round. On a course where I use more wedges, I tend to tear them up a bit more.
Handy tool
This Swiss Army knife is helpful when the tailor has sewn the back pockets of a new pair of trousers.
Home away from home
Baker's Bay is a resort in the Bahamas. We're starting to build a house there, and when I need extra motivation, this bag reminds me I need to work hard so we can finish it.
Moonlighting
I'm part owner of Nona Blue, a restaurant in Orlando that opened in 2013. A second one is set to open in Ponte Vedra Beach, and I hope to have it going by the Players in May.
Photo By: Nona Blue