Social Media
Photos: The Week in Golf Instagrams
Bubba Golf, the Masters and champagne by the beach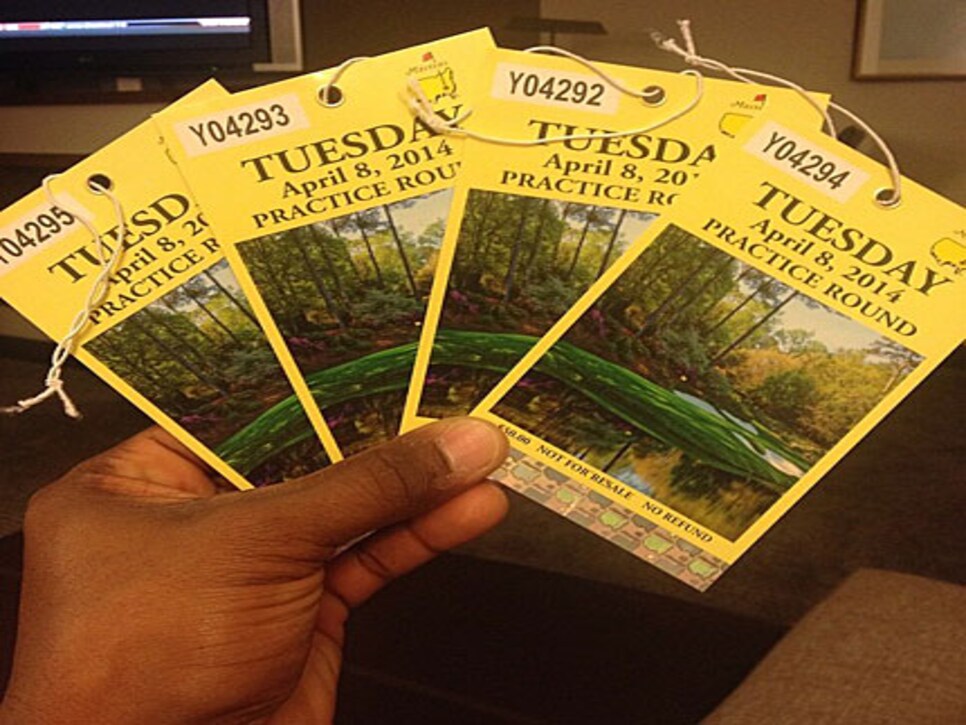 Derrick Brantley @derrick_brantley
Masters week!! #whyilovethisgame
Donald Miralle @donaldmiralle
bubbawatson tees off the 17th en route winning his second #greenjacket at #themasters #augustanational #golf #pga @golfdigestmag @golfworld #nikon_photography_ #oakleygolf #oakley
Blair O'Neal @blaironealgolf
Cork'd it to the ocean! #Vaca
Ashley Mayo @ashleykmayo
In honor of "Bubba Golf." #latergram
Matt Ginella @matt_ginella
Who's cooler than Caleb? (Pics courtesy of David Cannon, @pgatour, @gettyimages.) #masters2014
Walter Iooss @walteriooss
Masters week, and no Tiger. Seems incomplete.
Jack Nicklaus @jacknicklaus
Between them, the Big Three of Jack Nicklaus, Arnold Palmer, and Gary Player has combined to win 13 Green Jackets in the Masters Tournament's 80 year history. View more photos from this morning's ceremonial tee shots at nicklaus.com. Credit courtesy of Dom Furore and J.D. Cuban/Golf Digest. #augusta #masters #themasters #bigthree #jacknicklaus #arnoldpalmer #garyplayer #nicklaus #goldenbear #golf #masters2014
Lexi Thompson @lexi
Got my Masters shirt on for the @the_masters this week :) #goodlucktotheguys
Jonathan Wall @jonathanrwall
The owner of these irons was born in 1993 and has a share of the 54-hole lead at the Masters. I feel really, really old. #Spieth
Ian Poulter @ianjamespoulter
The view from the 8th tee on #AugustaNational par 3 course. 9th green is on the right. #Priceless view.
Barry Havenga @loose_impediment
As the Masters gets underway, here's golf at the other end of the spectrum. Victoria West GC in the Northern Cape. #southafrica #golfcommunities #golfdigest #whyilovethisgame #karoo #thisissouthafrica
Edgar Fourie @edgarfourie
Masters @the Kritzingers! Baie dankie vir die koek Annes. #goSpieth #whyilovethisgame
J.D. Cuban @jdcubes
Defending champion adam scott presents bubba watson the green jacket after watson wins the masters for the second time sunday at augusta national golf club. #golfdigest #golfdigestmag