The Week In Style: 03.12.14
Mr. Style's weekly look at what people are wearing on and off the golf course.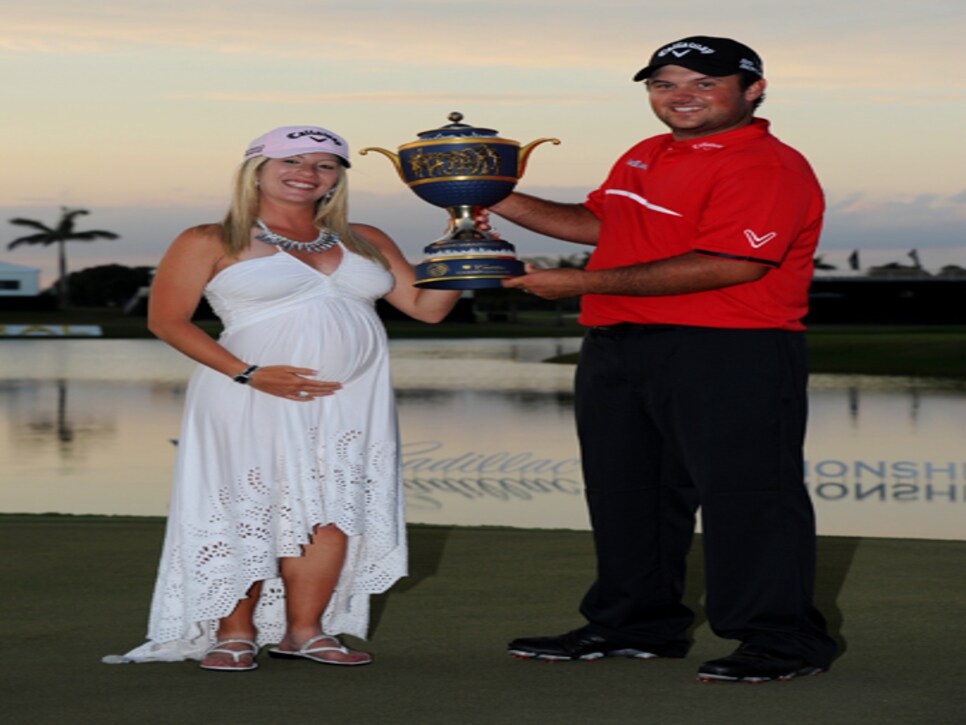 Patrick Reed
Congrats on the great win and the baby on the way. You obviously have a winning stroke and a lovely wife. May we suggest finding a tailor to hem those pants?
Donald & Ivanka Trump
What really impresses me about this image is that he was savvy enough to wear a solid belt. It's actually a petty good look, and Ivanka looks beautiful as always.
Jason Dufner
Don't you think Dufner's pants look great? They look just like a spring picnic!
Miguel Angel Jimenez
We've got to find out where that belt is from!
Vertical Striping Trend
We've been seeing a lot of vertical stripes on the backs of tour pros this spring. It's officially on our trend watch heading into the Masters.
Colored Placket Trend
Another trend that's caught our eye is colored plackets and collars, with a few noticeable variations on the style. We've also seen a few more pros wearing their shirts buttoned all the way up, like Bubba is here.
Jamie Donaldson
Look ma, no shoes! Proof positive that shorts could work on tour.
Rory McIlroy
I think Rory looks much better when he wears something that has a lively look to it. He tends to look a bit depressing when he wears those solid, drab colors.
Martin Kaymer
That's an interesting shade of Boss burgundy.
Ian Poulter
Speaking of being color coordinated, is there anyone who puts it together better than Poulter? Just don't mess with his putting line!
Butch Harmon
Check this guy out, talk about getting yourself in to shape! Butch is looking trimmer and better with every passing month!
Harris English
We know you can drive the ball far but . . .
Victor Dubuisson
We're giving Victor a hall pass even though Memorial Day hasn't arrived. Doesn't he look great in this image?